This post may contain affiliate links which may give us a commission at no additional cost to you. As an Amazon Associate we earn from qualifying purchases.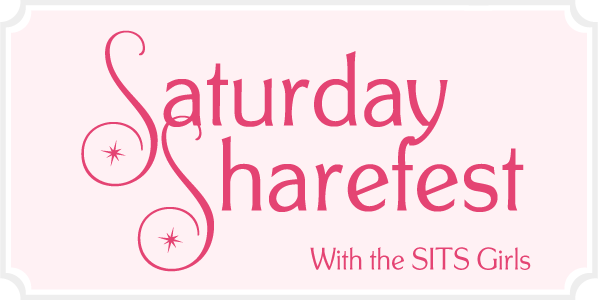 What is Saturday Sharefest?
Saturday Sharefest is when we get back to our roots of "The Secret to Success is Support." In blogging, support often comes in the form of comments. So, every Saturday, visit the SITS Girls and comment on Sharefest with a link to your best post of the week. Then go visit the linker ahead of you and show them some comment love!
If you have time, visit more SITStahs! Let's face it, as bloggers, we love comments!
Highlights from SITStahs
If you are looking for a fun Friday link up to join, check out According to Denise's new one: Calm My Crazy where you can write something soothing, calming, something that lifts you up. A little piece of peace in the middle of life's crazy busy moments.
There's been so much hype about a certain series of books lately. But in Accidentally by Design's 50 Shades of…Cake, you get a little bit of a different twist.
Over on No Doubt Learning, you'll find some ways to use the game Red Light, Green Light to help with your children's everyday routines.
Jen, at Buried with Children, questioned what the big deal is over preschool graduation anyway.
Your turn! Share your best post of the week in your comment and then go visit others!