This post may contain affiliate links which may give us a commission at no additional cost to you. As an Amazon Associate we earn from qualifying purchases.
Happy Weekend-Before-Thanksgiving! (Which, yes, is totally a holiday of its own. Pass the desserts.)
Are you stoked for this week's SITS Girls Saturday Sharefest Twitter Party? It starts TODAY at 10AM EST/7AM PST. Come feature your best post (and then retweet your fellow SITStahs' best posts)! Our hashtag is #SITSSharefest- can't wait to read what you've all been up to this week!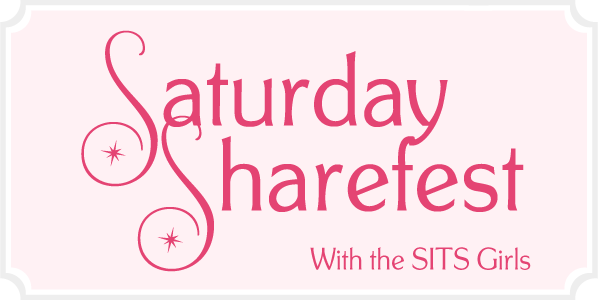 And now for some sharing:
Whitney at Café Mocha Reflections confesses some stuff that her Facebook "friends" might not know about her. I don't think she's alone in this one!
Think Ally at Twingle Mommy is hardcore for working out at the gym so often? Her motivations might not entirely be so pure. (Although one thousand percent high-fiveable.)
And over at OMG Yummy, Beth has found the perfect way to combat stress. And it involves baking a pie. Which will make Beth welcome at my house any ol' day of the week.
Now it's your turn! Link up below and then go leave some comment love for your SITStahs- spread some joy this weekend!