This post may contain affiliate links which may give us a commission at no additional cost to you. As an Amazon Associate we earn from qualifying purchases.
Do you feel the weather changing? Do you see the different colors around you? Do you smell the pumpkin spice lattes?
Because it's Fall! You've probably been having fun with the Labor Day holiday and busy with back-to-school activities but we hope you've taken some time for yourself to take a deep breath and regroup. And what better way to do that than sit down and read some blogs? Saturday Sharefest is perfect for that!
Sharefest is basically where we go back to the SITS roots of "The Secret to Success is Support". In blogging, support often comes in the form of comments. So, every Saturday, visit the SITS Girls and comment on Sharefest with a link to your best and/ or favorite post of the week. Then go visit the commenter ahead of you and show them some comment love!
Don't feel like you've got to stop at just one! Go on ahead and choose a few posts that interest you and show the love!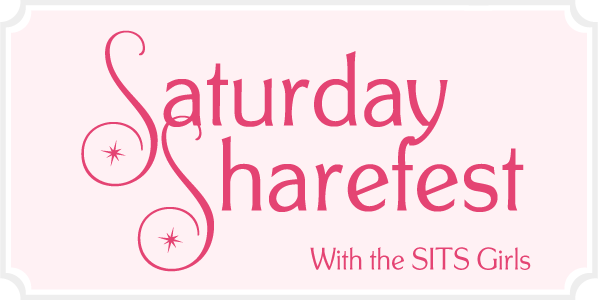 And here now, some highlights from last week's Sharefest.
Most of us are BUSY, so Paula of Simply Sandwich shared some simple ways we can take what she calls 'joy breaks'. What a great idea!
Do you have a toddler and a cookie sheet? Kimberly of My Mommy Lifestyle showed us how a simple cookie sheet activity kept her 2 year old occupied. Can I hear a whoop whoop?
Rudri of Being Rudri shared a touching post about how a simple gesture from her made her daughter's day.
Hope you had a great week, and a lovely weekend ahead!