This post may contain affiliate links which may give us a commission at no additional cost to you. As an Amazon Associate we earn from qualifying purchases.
This has been a week of ups and downs at my house and I think around the world. At my house we are dealing with the effects of spring allergies and I can't even begin to list the challenges around the world. Why not end the week by  reading some fun posts that  will make you laugh and smile.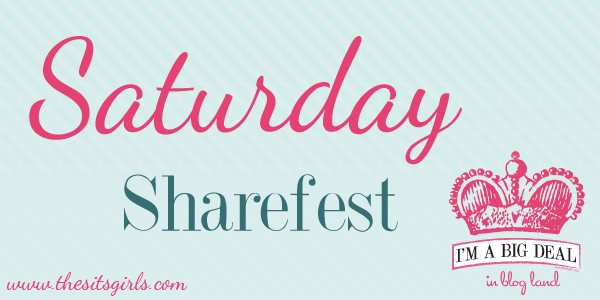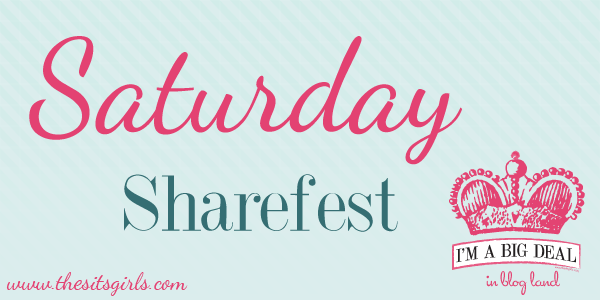 I had the best time visiting your sites and reading your amazing posts this week. Here are a few that brought a smile to my face and chuckle to my lips:
A Dish of Daily Life shared a post called The Bright Side of Breakdowns. If one of these events had happened I think I would have been stressed out. She found sunshine where many would have found storm clouds.
When the power went out at Vicki's house, Vicki of Vicki's Blog had to jump into action. Picture fish tanks dumping water and garage door stuck in the down position.
For Love or Funny had me giggling as I read her post Disaster Struck After I Sewed A Button on His Pants. Just the title brings on the giggles.
How To Play Along with #SITSSharefest
When it comes to helping bloggers connect and grow their audience, you know we've got your back. Here's how to play along:
Sharefest Linky
Link up your post using our weekly Linky. This makes it easy for people to find your content AND for you to visit your fellow bloggers. Even a visit to one or two people ahead of you in the Linky can make all the difference in the world!
Sharefest is on Pinterest
We have a Pinterest board on The SITS Girls just for our Sharefest participants. Our community leads will be helping to pin content that really stands out, so be sure that your posts include a pinnable image!
#SITSSharefest Happens Each Week on Twitter
Finally, definitely don't forget our #SITSSharefest Twitter Party happening at 10:00 AM EST / 7:00 AM PST on Saturdays. It's a great way to get one of your posts some extra love on Twitter!