This post may contain affiliate links which may give us a commission at no additional cost to you. As an Amazon Associate we earn from qualifying purchases.
As you may know, there is a huge blog conference going on in Chicago right now. If you're like me and not attending BlogHer, do not despair. There is still next year, and of course, our very own Bloggy Boot Camps (have you signed up for the next one?).
Instead of wishing we were in Chicago, how about we distract ourselves instead with some blog reading and comment love?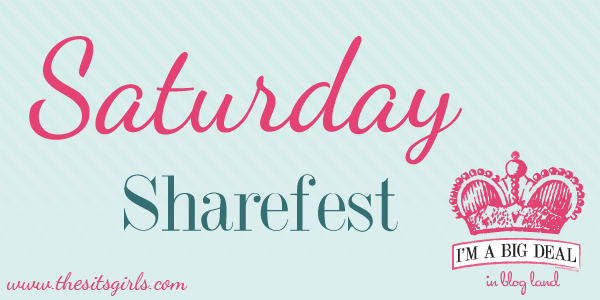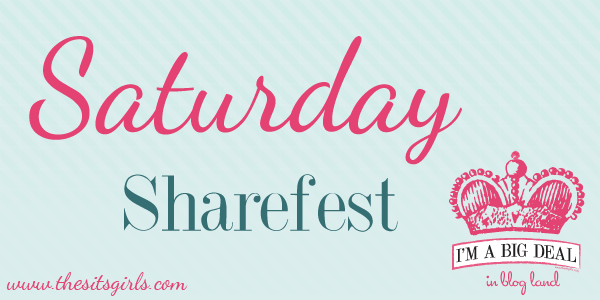 I was hard-pressed to pick my favorites from last week (so many!), so I'll highlight the 50th, 100th and 200th linkers!
At a loss when it comes to eye make up? My Fashion Forward Blog has some great tips on choosing the right eye shadow colors.
New SITS Community Leader, Joi at RX Fitness Lady offers up 30 blog post ideas for the times when you're stuck, how awesome is that?
Last but not least, Erin of My Thirty Spot shares an interview she conducted with a dermatologist, who answers all those pressing questions about your skin.
How To Play Along with #SitsSharefest
When it comes to helping bloggers connect and grow their audience, you know we've got your back. Here's how to play along:
Sharefest Linky
Link up your post using our weekly Linky. This makes it easy for people to find your content AND for you to visit your fellow bloggers. Even a visit to one or two people ahead of you in the Linky can make all the difference in the world!
Sharefest is on Pinterest
We have a Pinterest board on The SITS Girls just for our Sharefest participants. Our community leads will be helping to Pin content that really stand out, so be sure that your posts include a Pinnable image.
Grab a Featured Button
If your post was highlighted as a favorite here, or Pinned on our #Sharefest Board, grab a 'I Was Featured' button!
#SitsSharefest Happens Each Week on Twitter
Finally, definitely don't forget our #SITSSharefest Twitter Party happening at 10:00 AM EST / 7:00 AM PST on Saturdays. It's a great way to get one of your posts some extra love on Twitter.
Enjoy your weekend!