This post may contain affiliate links which may give us a commission at no additional cost to you. As an Amazon Associate we earn from qualifying purchases.
How was your Fourth of July?  Did you blog about what you did with your family? Or shared special holiday recipes or red, white and blue crafts/ DIY decor? Or did you just go outside and enjoy the warm weather?
Whether you went offline, or stayed on, we hope you had a great Fourth!
On to this week's Sharefest!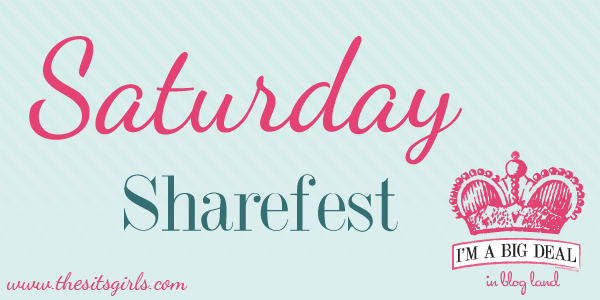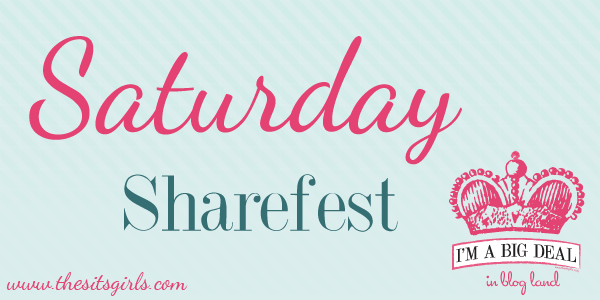 There were many wonderful posts last week, these were some of my favorites.
If you're a twenty-something blogger, and need some blog post ideas, look no further – Krystal's Kitsch offers up 20 great ideas!
Do you have a nightly ritual? Jessica of Pig and Dac does, and it's a sinful one. Let's just say it involves Nutella, butter, cinnamon, sugar…. yum!
Adrienn of Confessions of my Fat Pants made me laugh with this funny post about how she does daily stretches through daily chores.
How To Play Along with #SitsSharefest
When it comes to helping bloggers connect and grow their audience, you know we've got your back. Here's how to play along:
Sharefest Linky
Link up your post using our weekly Linky. This makes it easy for people to find your content AND for you to visit your fellow bloggers. Even a visit to one or two people ahead of you in the Linky can make all the difference in the world!
Sharefest is on Pinterest
We have a Pinterest board on The SITS Girls just for our Sharefest participants. Our community leads will be helping to Pin content that really stand out, so be sure that your posts include a Pinnable image!
#SitsSharefest Happens Each Week on Twitter
Finally, definitely don't forget our #SITSSharefest Twitter Party happening at 10:00 AM EST / 7:00 AM PST on Saturdays. It's a great way to get one of your posts some extra love on Twitter.
Have a great weekend!