Do you love comments as much as we do? We want to help spread the comment love throughout The SITS Girl community.
Last month we featured a tribe building challenge and it was a huge success so we're back again with another community event. The whole purpose of this event is to fill your blog posts up with tons of comments from your SITStah's.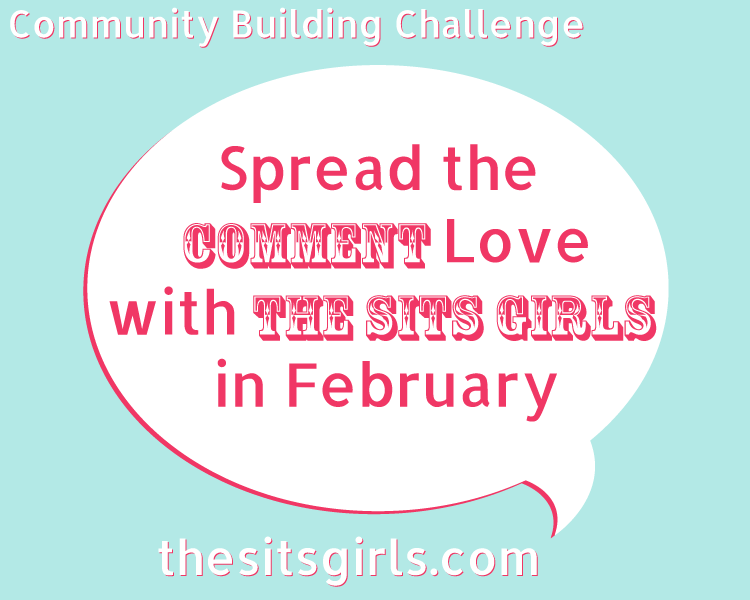 75 Comments in a Week
Have you been looking for a way to increase the engagement on your blog posts? If so, we want to help you!
On Monday, February 10, we will be kicking off a one-week event in our forum here on The SITS Girls. We will be giving you a list of 75 blogs to comment on throughout the week. Not only will you have the opportunity to find several new blogs that spark your interest but 75 other bloggers will have their eyes on your blog! We will also have several other bonus activities going on throughout the week.
Sign Up Here
If you are ready to spread the comment love, then we are standing by to help!
To participate, simply fill out the below form. Enrollment is open through Sunday, February 9. After that time, we will assign bloggers into groups. We will be uploading a Google Document to our forum on Sunday evening; simply search the document for your name to locate the comment tribe you are in.
Remember that the key to making any tribe work is participation. You'll be asked to comment on a total of 75 blogs throughout the week, so please keep that in mind when signing up.