This post may contain affiliate links which may give us a commission at no additional cost to you. As an Amazon Associate we earn from qualifying purchases.
Happy Friday! We've made it to our last day of Spring Into Social Media. Did you check out our tips and link up your profiles for Twitter, Pinterest, YouTube, and Facebook yet? The linkys are still open, and full of amazing bloggers you need to meet. Today we are going to talk about Instagram.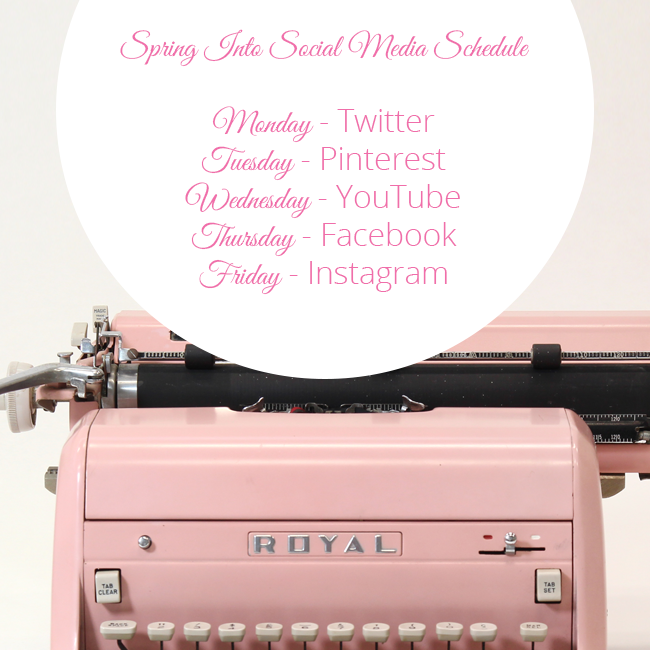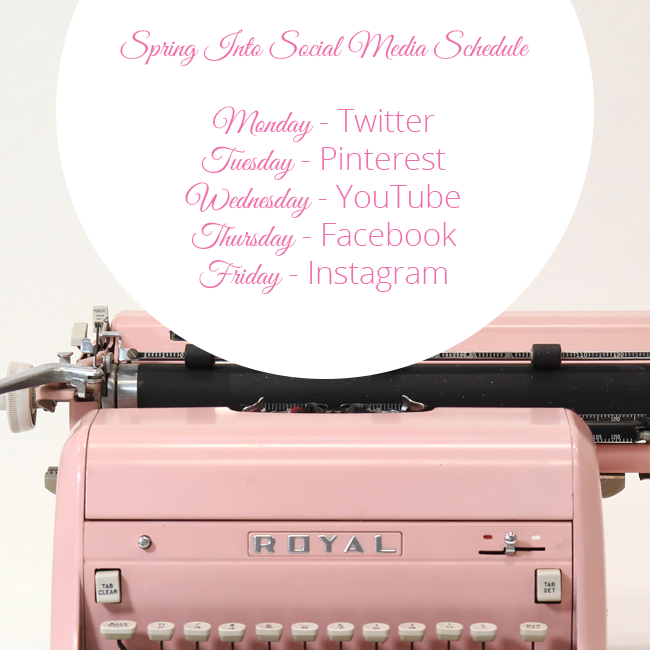 I told you on Tuesday that Pinterest is my second favorite social media site. I'm sure you can guess by now which one is my favorite – Instagram. Is there anyone out there NOT on Instagram? I'll admit I was one of the last people on the planet to join, but thanks to help from a fellow SITS-tah, I love it now.
Instagram Tips
While it's difficult to track traffic via Instagram, there are workarounds. It's all about engagement with your audience, and while tracking is important, there are other things to LOVE. Let's get to it.
1. Jazz up your profile with some emoji.
I have an Android and had some trouble getting the emoji to work on my phone. Try this and see if you can add a little pep in your bio. Instagrammers love it. Swap your love of reading for an emoji of books, a pen if you're a writer. The options are endless!
2. You're cool enough to have your own hashtag!
Instagram is all about life captured, so why not come up with a hashtag that's truly unique to you and your niche to use on your images. Be sure to use our hashtag too so we can follow #sitsblogging
3. Expand your reach.
What are you interested in? What are your likes? I guarantee you there is a hashtag for it. Just use the search option and see what comes up, then start liking photos that catch your eye. If the image is compelling enough for you to comment, do it! You never know who is going to be a new blogging bestie. And we can all use more of those!
4. Instagram loves 11 hashtags.
That seems to be the sweet spot. Can't think of a hashtag past three, head over to Websta and search. Don't want to take on another tool? I get it. Use Instagram. Take one of your hashtags and search that in Instagram, then see what other profiles have used in conjunction. You're not stealing, I promise. And go ahead and like some of those pictures. You might just make a new friend.
5. Photo challenges.
This is great if your feed needs an infusion of creativity. These photo challenges last for a couple of weeks to a month. When I was originally searching, I just searched google for Instagram challenges and went photo challenge happy! It's as simple as capturing a photo that fits the challenge on the day, use the challenge hashtag, and presto! New friends, new likes and a great way to change things up.
6. Did you know about notifications?!
Instagram just rolled this out with it's latest update. Now let's not be stalkers, but you can set notifications on Instagram profiles. Whenever your favorite 'grammers post, you get a notification, and you can be first to like or comment. I use this for people and brands that I admire. It's a great way to get noticed, especially if you engage in a way that's authentic and sincere.
7. Keep your app updated!
Do you regularly update your apps? You should! Especially when there is an Instagram app update. They often bring fun features with them, like this recent update that brought options for color tinting and fading.
We'd love to connect with you.
Follow The SITS Girls on Instagram here, and check out all of our posts about Instagram here.
Link Up Your Instagram Profile
Link up your Instagram profile below and be sure to use the #SITSBlogging hashtag when you follow five new people. After you follow, like an image, and leave a comment about why you just had to stop and say hi!