This post may contain affiliate links which may give us a commission at no additional cost to you. As an Amazon Associate we earn from qualifying purchases.
Happy Tuesday! I hope you had fun tackling Twitter yesterday. The linky is still open if you didn't get a chance to add your profile.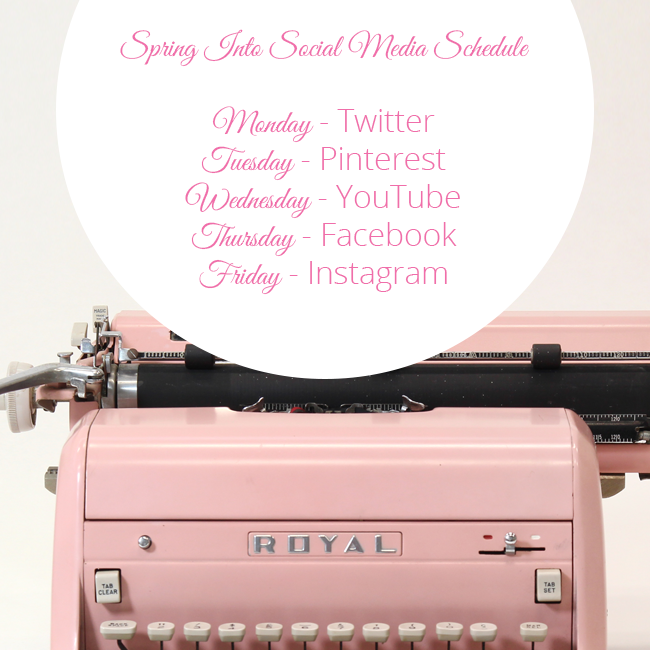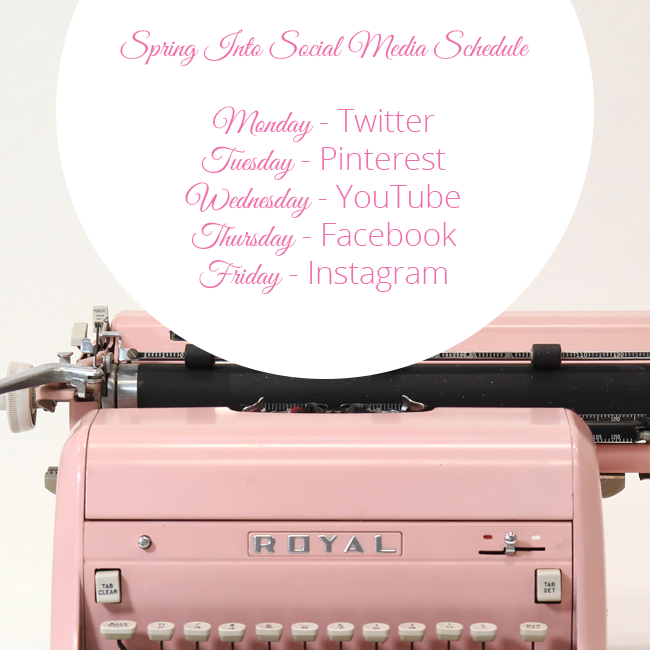 Today we are going to talk Pinterest. This is one of my favorite social media networks (you will have to check back later this week to learn my very favorite!). What can I say, I'm a visual gal. We all are, have you noticed all the talk about pinnable, visually appealing images? I guess that's why it's rumored that Pinterest is the new Google search. Shocked? Me either.
How many of you can say that you search Pinterest first before Google? *raises hand*
You too? #twinsies
Pinterest Tips
1. You have to use visually appealing images.
I know, we said that. You can make these using Canva or PicMonkey. I like Canva because there are template presets. The less I have to think, the better. Currently, the optimal pixel size is 735×1102. Be sure to have text overlay with your attention grabbing headline, add your main blog URL and you're set! It is easy to create pinnable images.
2. Showcase your brand.
Use your blog theme's colors and fonts on your text overlay. With so much content consumed by readers today, you want to make it as easy as possible for your audience to recognize you. Stand out from the rest and really solidify who you are as a blogger.
3. Don't forget that Pinterest is a social platform.
That means, there are more tasks to complete than just pinning. You should be liking pins and commenting on them too! This shows pinterest that you are all in, and not just out to self-promote. Not to mention, you're letting other bloggers know that their hard work on Canva or PicMonkey is noticed! Aim for 5 likes and 3 comments per day.
4. Use Keywords in your description, in a conversational tone.
Not sure what a keyword is? Put yourself in the pinners' shoes. What would they search for to find your pin? Use those words in your description! And don't forget your profile. Use keywords in your profile description, and keep it conversational, too!
5. Please, please do not use hashtags.
This is one platform that ain't havin' it. Keyword search is where it's at for this platform.If you must use a hashtag for sponsored posts that is okay, but don't use them any other time. Instead of the hashtag symbol, key words can be set apart in your description by using the pipe (vertical bar) to surround them, like this: | Blogging Tips |
6. Create a best of board.
You should promote yourself first and always. I don't mean self-promote like crazy. What I mean is, create a best of board where your blog posts will live. Pin your posts to that board first and also have that board as your first board. This will be the first board people see on your profile.
We'd love to connect with you.
Follow The SITS Girls on Pinterest here, and check out all of our posts about Pinterest here.
Link Up Your Pinterest Profile
Link up your Pinterest profile below, and follow five new people.
After you follow, repin, leave a comment, or like at least one of their pins.