This post may contain affiliate links which may give us a commission at no additional cost to you. As an Amazon Associate we earn from qualifying purchases.
One of the biggest challenges for many bloggers is making sense of social media. Fortunately, the amazing community of bloggers here at SITS is ready to help change all of that! Next week, we're going to be starting our Spring Into Social Media event and we want you to be a part of it!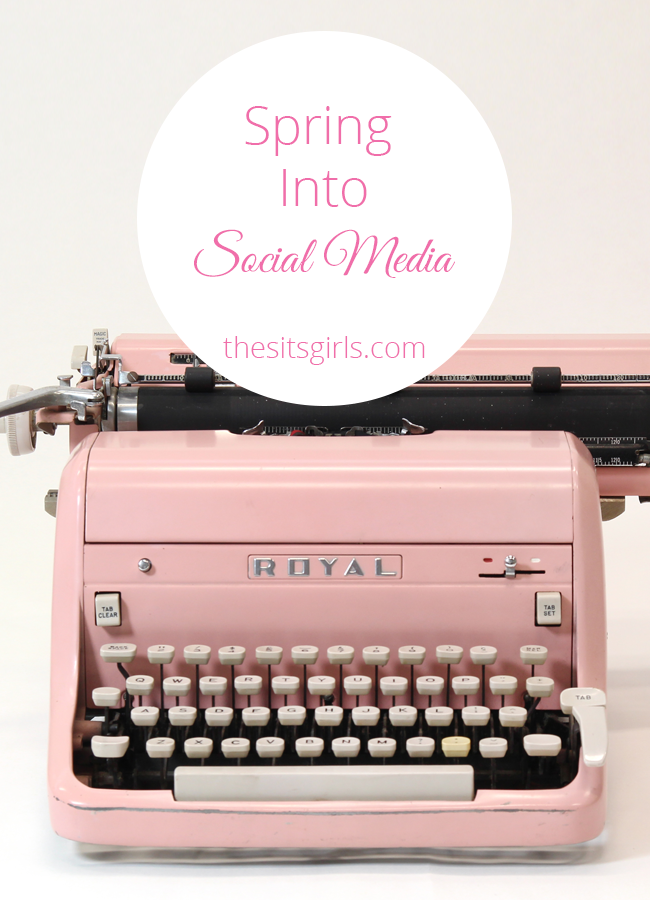 Spring Into Social Media With The SITS Girls
Beginning on Monday, April 20th and going through Friday, April 24th, Community Leads Kelly, Laura, and Cristina are going to be sharing social media tips that will help you make the most of social media. We'll be tackling Facebook, Pinterest, Twitter, Instagram and YouTube, with a new post coming out each day that details our best tips for each platform – plus a link up so you can connect with other awesome bloggers.
Here's a little bit more about what's coming up during our event: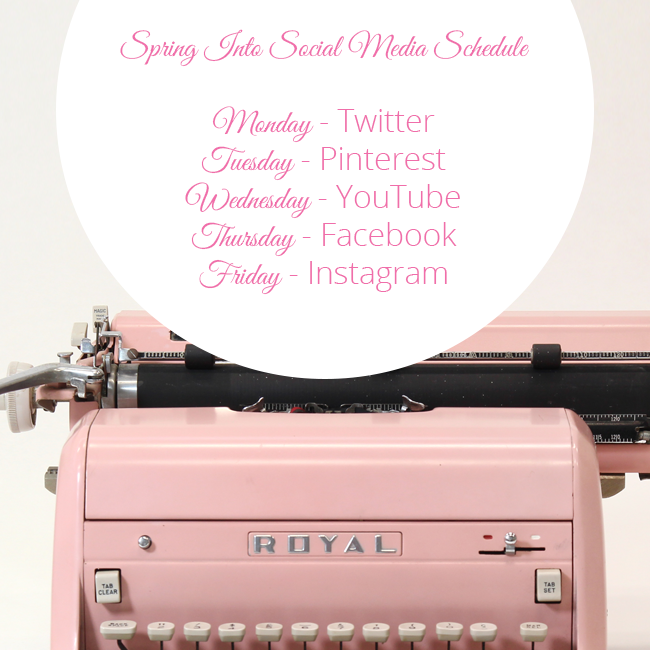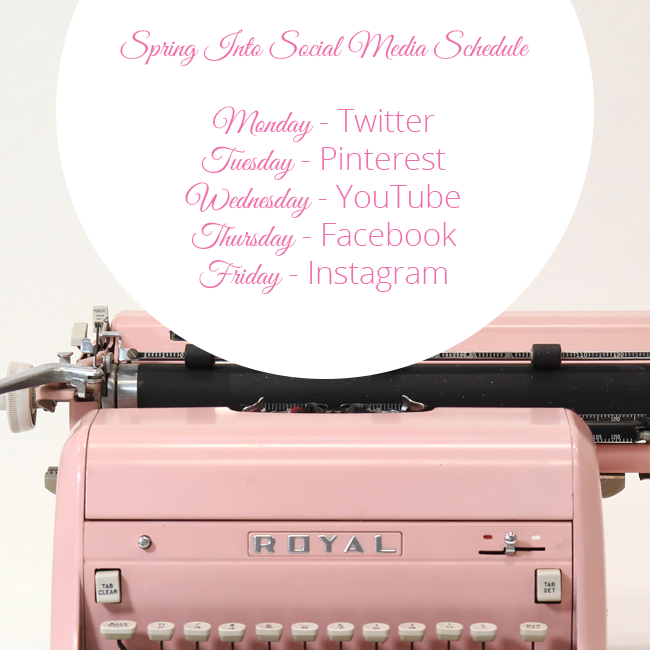 TWITTER
Monday, April 20: Link up with your Twitter page and make friends with  some new tweeps! Use the hashtag#SITSBlogging to let people find you as you follow along with other SITS bloggers.
PINTEREST
Tuesday, April 21: Link up your page and start repinning! Learn to take advantage of the huge traffic potential of Pinterest and start following some new boards as well.
YOUTUBE
Wednesday, April 22: If you aren't already using video and YouTube as part of your blogging strategy, it's time to start! Link up with your YouTube channel and connect with other vloggers!
FACEBOOK
Thursday, April 23: Facebook reach may be down, but it's still the top traffic source for many. We'll share our favorite Facebook tips while you share your fan page in our Facebook link up!
INSTAGRAM
Friday, April 24: Find new people to follow by linking up your Instagram account. We'll have tips on making the most of this fun – and growing! – social media platform.
Get ready to join in the fun!
ARE YOU READY TO SPRING INTO SOCIAL MEDIA? SIGN UP HERE!
Sign up using the form below, and we'll keep you up to date on all the activities so you don't miss out on anything.
Remember to come back on
Monday, April 20th
to link up and join in the fun!