This post may contain affiliate links which may give us a commission at no additional cost to you. As an Amazon Associate we earn from qualifying purchases.
We loved reading all of your great posts yesterday! Was it hard to step outside of your comfort zone and write something new? That's okay! Sometimes the hard things to write are the best things. We are going to take it a little bit easier on you today.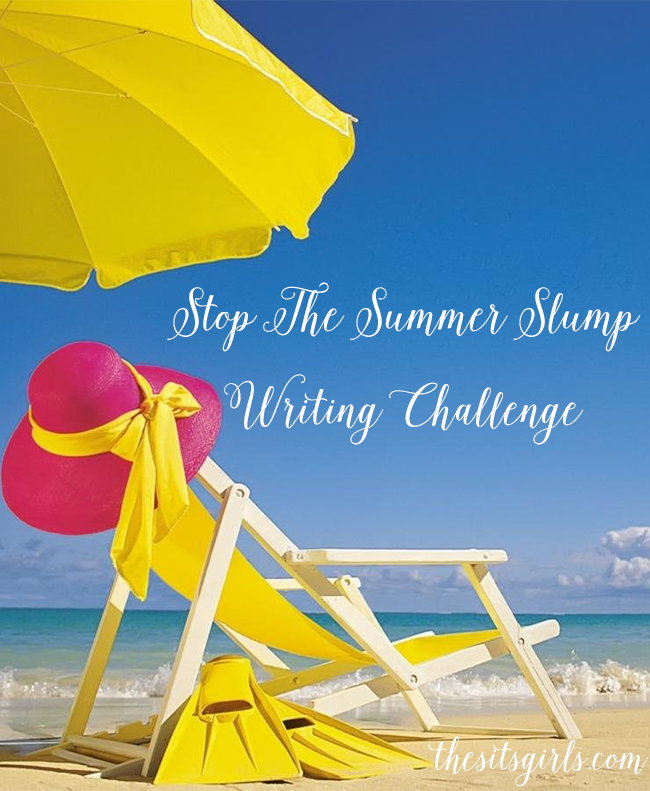 Stop The Summer Slump
For many people, summer is a time to reconnect with family and friends after a busy school year. For others, it's a time to get outside more and enjoy soaking up that vitamin D. And still others find themselves shuffling schedules and trying to figure out what to do with the kids. With all the summer brings with it, it's not surprising that blogging slumps start to happen around this time.
When you take a look at your social media feeds, it's almost impossible to think that anyone is feeling the blogging blahs. Ideas and inspiration abound. Summer bucket lists, camping tips, vacation planning, craft ideas, even tutorials for how to build your own water park in your backyard – the ideas are endless. It's easy to feel overwhelmed and overloaded with all the ideas and information that are out there. And you know what? If you're feeling that way, chances are good your readers are feeling it too! They're just as bombarded by everything as you are. So why not take a step a back and give yourself and your readers a much needed break from the big projects and activities lists and spend some time celebrating the little things – the simple joys – that make summer so special?
Day 2 Writing Prompt
Think about all the little things that you love about summer. Those small, everyday moments that we sometimes take for granted but that make the warm weather months so special.
The feel of sand between your toes
That first long sip of ice-cold sweet tea on a hot afternoon
Not having to rush out the door first thing in the morning
Enjoying an evening picnic
Use your creativity to come up with your own way to share them with your readers. You could create a Top Ten list of your favorite little things about summer. Practice your photography skills and share a wordless post. Or just share a story about one of your favorite summer memories.
Above all, have fun with it! Then come back here and link up your post. Let's celebrate the simple things of summer together!
Link Up Your Post Here
Day 3 Sneak Peek
Tomorrow we are going to make a summer bucket list!
P.S. Don't forget! Three lucky winners will be randomly chosen from the bloggers who link up a post this week to win one of three $25 Amazon gift cards.