This post may contain affiliate links which may give us a commission at no additional cost to you. As an Amazon Associate we earn from qualifying purchases.
The moment you've been waiting for is here! As we mentioned last week, we're kicking off our Stop The Summer Slump Blogging Challenge here on The SITS Girls. We hope to challenge your creativity and help you find your blogging groove before summer gets started.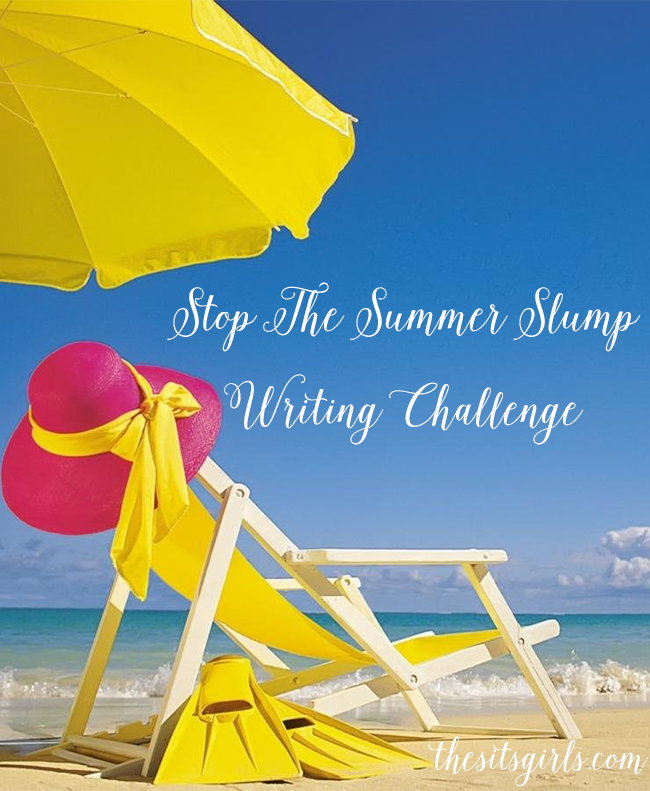 Stop The Summer Slump
Everyone I know is already struggling with spring fever. Whether it's finishing up school for the kids, scheduling summer travels, or trying to come up with something to write about day after day – the summer slump is real. We bloggers often struggle with it even more than we admit, as we try to cover it up with a regular engaging posting schedule.
I'm here to encourage you to do something a little different to help you bust out of it before it truly hits.
First, don't stress. People read your blog for the cool things you write about and your open and honest true self. Don't be afraid to admit that you're struggling. Ask your readers what they'd like to see. They'll forgive you if you take some time off. Every employee in every company everywhere gets vacation time. You deserve to give yourself some, too.
Second, and more importantly, how to keep your posts fresh and your writing exciting can be a struggle. I know of what I speak. I've only been writing about a post or two a week and it's not even officially summer yet!
So – what do I recommend?
Day 1 Writing Prompt
Write about something new.
You have to be thinking, great, thanks. I've tried that and am at a complete loss. How's this helpful?
Well, yes, I know. Obviously it's not quite that simple. But it's pretty close.
Step outside your comfort zone.
We all have one. Every single writer, whether you have a specified niche or not, has a comfort zone.
Mine has me writing personal stories regularly. That might sound horrible to you. But why? Do you dread sharing details of your life with your readers? Feel like you have nothing important to say? Well, guess what? Your small stories are important! We are all more interesting than we give ourselves credit for. And despite what you may think, personal blogging isn't dead.
So – for those of you who don't share my comfort zone? Take some time to write a few posts about you – your life – your family – your thoughts – hopes – dreams. People care. They're interested. They'll enjoy getting to know you better.
And if you're already doing just that on your blog then I encourage you to change things up. Take some time to write a totally different kind of post. Create a tutorial. Share a recipe. Make a list. Do a post entirely of pictures and images. Try to share something in a way that is different than your normal posting style.
Challenging yourself like this is fun, for you, and for your readers who get to see a new side of you. Step outside your comfort zone today. You'll be glad you did!
Link Up Your Post Here
Day 2 Sneak Peek
Tomorrow we are going to focus on all the little things that make summer perfect and fun.
Be sure you are on our email distribution list for our Stop The Summer Slump Blogging Challenge! Our sign up form is here.
P.S. Don't forget! Three lucky winners will be randomly chosen from the bloggers who link up a post this week to win one of three $25 Amazon gift cards.