This post may contain affiliate links which may give us a commission at no additional cost to you. As an Amazon Associate we earn from qualifying purchases.
We enjoyed seeing your summer bucket lists yesterday. You have some great things planned, and we are totally stealing some of your ideas to do with our own families!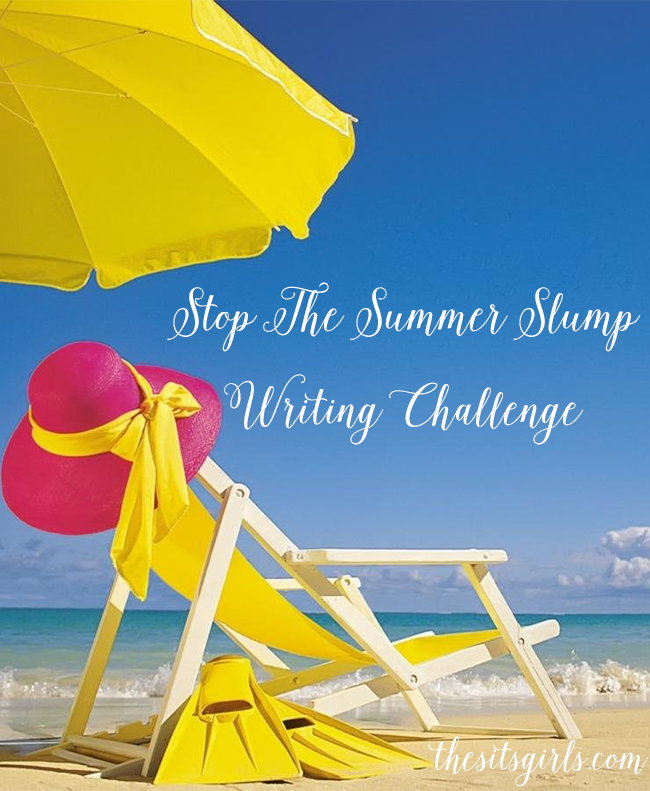 Stop The Summer Slump
Did you know that today is International Picnic Day? What a fun thing to celebrate! We love a good summer picnic with red and white checkered blankets and wicker baskets full of sandwiches, fruit, and cheese.
Day 4 Writing Prompt
Picnics are something every blogger can write about. Tell us a fun story about a picnic from your past. Share a recipe for a great picnic lunch item. Take your kids on a picnic, and give us a mostly wordless post with a few great pictures from the day. Write a short fiction piece about two people on a picnic. Share 5 tips for planning the perfect picnic. Have you read a book with a great picnic scene? Tell us about that book! Or get really creative and compare picnics to blogging, or social media (spammers = ants!).  You can do this!
Take the theme of International Picnic Day and make it fit into your blog.
Link Up Your Post Here
Day 5 Sneak Peek
Tomorrow we are going to focus on something all bloggers love – comments!
P.S. Don't forget! Three lucky winners will be randomly chosen from the bloggers who link up a post this week to win one of three $25 Amazon gift cards.