This post may contain affiliate links which may give us a commission at no additional cost to you. As an Amazon Associate we earn from qualifying purchases.
Summer is a great time to share the love and grow your following. Is there a better place to share love than on social media? We can't think of one, and that is why we have created SITS Summer of Social Love!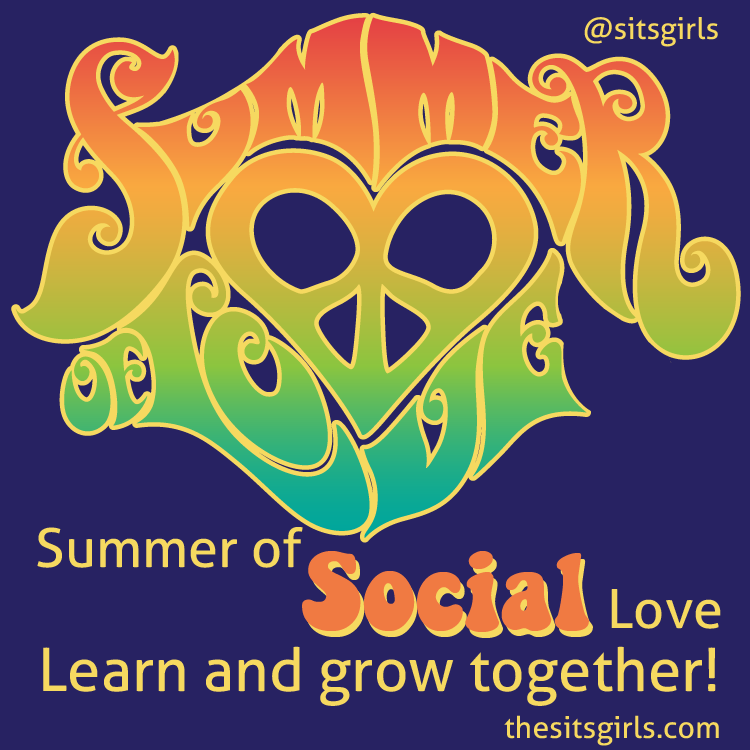 The SITS Girls Summer Of Social Love
Summer Of Social Love is a month-long event that will help you grow your following, and make connections with other SITStahs. We will be targeting four different platforms: Facebook, Twitter, Instagram, and Google+.
Your mission is to consider which of these four platforms resonate most with your blog and you personally prefer. While we suggest you only focus on one or two platforms, you are welcome to select all four. Just be sure you have the time to realistically commit!
Over the course of Summer of Social Love, you will find your assignments on the SITS Facebook page. These will be simple challenges or activities (think things you can do in 10 minutes or less) for the social media platform on which you are focusing. We will also send out a weekly recap email.
We know summer can be a busy time, so we will be hosting two sessions.
Session one will take place from June 23rd to July 18.
Session two is scheduled for July 28th to August 15.
Sign Up Now
Are you excited to participate? Of course you are, and we are excited to have you with us!
Fill out the below form to sign up for Summer of Social Love Session One, and let us know which social media platform will be your focus during the event.
We will be in touch soon via email with further instructions.
FAQs
Q: Oh no! I missed the sign up! Can I still participate?
A: Yes! You are welcome to play along with the activities that you see posted on The SITS Girls Facebook page at any time. We will also be hosting a second session later this summer if you'd like to sign up for that.
Q: I signed up, but am not receiving your emails. What's happening?
A: Be sure to check your spam and/or trash emails. If you are still not receiving our emails, please let us know. Send a message to [email protected]
Q: How do I decide which challenge to participate in? I want to join all of them!
A: Our suggestion? Select two platforms the first time around and a different two the second time around. Give yourself the time to really dive in and make connections, so that you're happy with how much you're able to grow your accounts.