This post may contain affiliate links which may give us a commission at no additional cost to you. As an Amazon Associate we earn from qualifying purchases.
Hello from Seattle! The girls and I are getting ready to kick off our third Bloggy Boot Camp on Saturday and we couldn't be more excited. The weather is beautiful, the birds (or is it bloggers?) are tweeting, and we are excited to dive into yet another fabulous day of making new friends and learning a ton.
If you're interested in joining us at Bloggy Boot Camp, time is running out. Our last two stops on the tour this year include Denver and Atlanta.  To secure your spot, check out our Denver and Atlanta descriptions here on SITS and get registered asap!
This week has been a busy one. Let's dive into our weekly recap…
Education
This week marked the kick off to our 31 Days to Build a Better Blog Challenge with Problogger. If you are interested in improving your blog skills, connecting with an incredibly supportive network, and ultimately driving more traffic to your site, then join us! Although sign ups for the small groups are now closed, there are still plenty of ways to get connected.
Read about our Problogger summer series here.
Women on the Move
Andrea from Great Thoughts announced our next book for the #SITSBooks Books Club. For the month of July, we'll be reading Exposure by Therese Fowler. According to the New York Times, this book is a must for your summer reading list.
To read more about the book and to enter to win your own copy, go here.
Food & Lifestyle
Emily Louise, our Food & Lifestyle editor, showed off her mad crafting skills with a DIY jewelry post. We fell in love with the fabric button earrings that she made…all for the bargain price of $ 4.00!!
SITS Girl in the Spotlight
Leah from Life Loves Leah sent us a photo that took our breath away…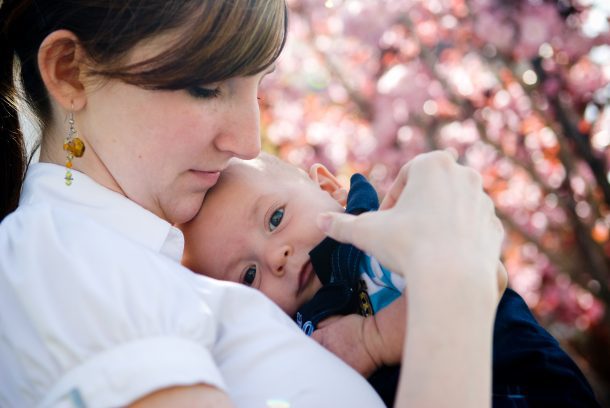 Babies are such deliciousness.
A little about Leah and her blog:
This blog was created to help me love the everyday moments. Some days that is cooking interesting foods, trying to be crafty (it takes effort), making a house a home, or just being the best mom, wife, and person I can be. I hope you enjoy peeking into my happy life, and that it helps you love yours more!
To see more of the lovely Leah and her son, Beck, head on over to Life Loves Leah today.
What's Coming Up This Week
Our Problogger Summer Challenge continues both in the forum here and in the Education channel on SITS here. This week, we'll be paying extra attention to analyzing other blogs to improve our own and writing a link post.
Our Twitter Party for The Bird Sisters by Rebecca Rassmussen is happening on Thursday, June 9 at 6:00 pm PST. Join us for a fantastic chat with the book's author, as well as fabulous prizes!
Hope to see you then!