This post may contain affiliate links which may give us a commission at no additional cost to you. As an Amazon Associate we earn from qualifying purchases.
Hello Crafty SITS-tah's!
Bright and beautiful is the theme this week!  We are loving all these dishes that are inspired by fruity flavors!  Berries are everywhere, and we can not get enough!  Home DIY organizational and storage seems to be trending, because let's face it… we can all tidy up a bit!  This year we are committed to going a little more green.  We are going to try to plant some of our own veggies and fruits!  Thank you for all the awesome planting tips, we can not wait to try them out!
Have a fabulous week, and we will catch you on the flip side!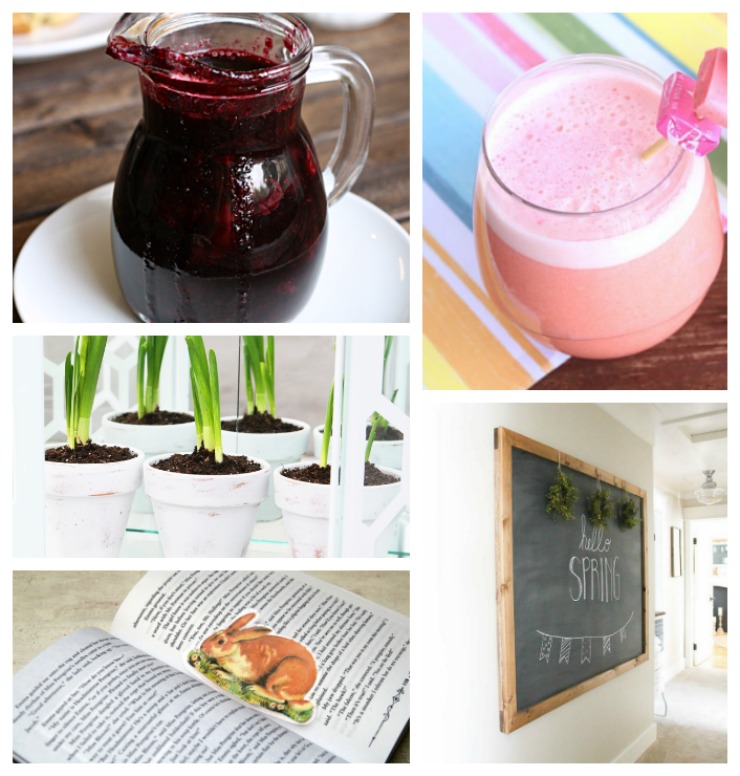 A FEW OF OUR FAVORITES:
THE SITS GIRLS DIY CRAFT AND RECIPE LINK UP
Do you have a fun craft, recipe, or another Pin-teresting post that you want to share? Use the below Linky to get featured! We'll be sharing our favorite posts in the coming week across our social media channels, on the blog, and in our newsletter.