This post may contain affiliate links which may give us a commission at no additional cost to you. As an Amazon Associate we earn from qualifying purchases.
Hello!
Good morning, everyone! I hope you all had a wonderful weekend – whether you celebrated one holiday, two holidays, or even just the welcome of April. We had two relatively mild days – around 50-60 degrees and with a lot of sunshine, BUT, we woke up Monday morning to snow. I guess we're the April fools today! Either way, the colors, sights, tastes, smells, and feels of April make me nostalgic for my school days. It's such a time of creating new experiences, recipes, and crafts. I look forward to your spring-related content. And nothing wrong with thinking about summer too!
I'd love to hear how your weekend was!
What fun will you be up to this weekend? Whatever you do, we have plenty of ideas for you to use! This week on our Facebook page look out for some great recipe and craft suggestions! And there's more where that came from. Now we get to our favorite part. Seeing what you all were up to last week!
Happy creating!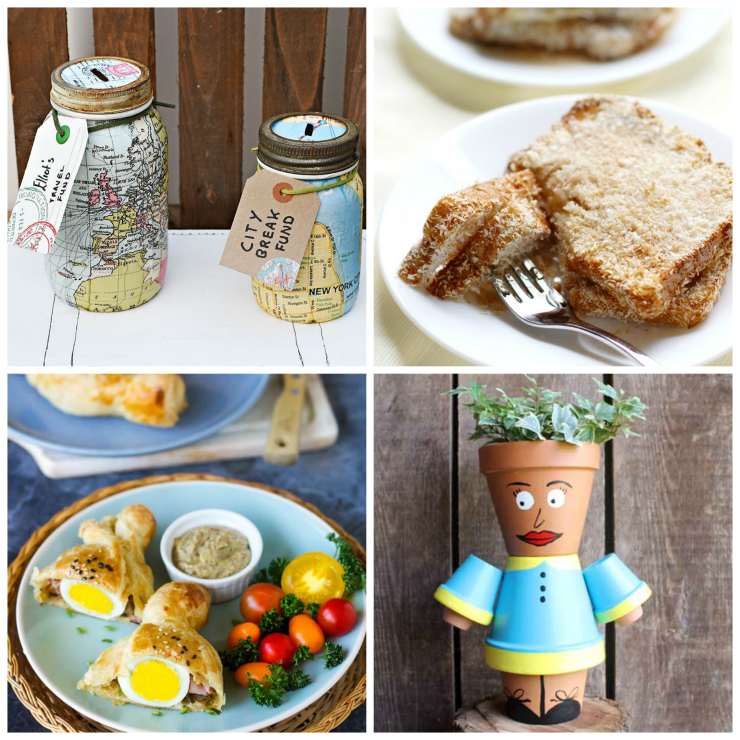 A FEW OF OUR FAVORITES:
THE SITS GIRLS DIY CRAFT AND RECIPE LINK UP
Do you have a fun craft, recipe, or another Pin-teresting post that you want to share? Use the below Linky to get featured! We'll be sharing our favorite posts in the coming week across our social media channels, on the blog, and in our newsletter.