This post may contain affiliate links which may give us a commission at no additional cost to you. As an Amazon Associate we earn from qualifying purchases.
Hello!
Good morning, everyone! I hope you're having a wonderful start to this short work week. We don't have our spring break until LATE April, but I keep hearing so many spring break stories. I suppose it gives me something to really look forward to next month. One cool thing about early spring in New England is Sugar Season. There are sugar shacks (houses) popping up all over New England, and most are only open for 4-6 weeks out of the whole year. There, they all have full breakfast menus, all designed to showcase their previous year's maple syrup. It's wicked awesome. Other than that, weekends belong to Passover and Easter right now. And I'm pretty excited about it all!
I'd love to hear how your weekend was!
What fun will you be up to this weekend? Whatever you do, we have plenty of ideas for you to use! This week on our Facebook page look out for some great recipe and craft suggestions! And there's more where that came from. Now we get to our favorite part. Seeing what you all were up to last week!
Happy creating!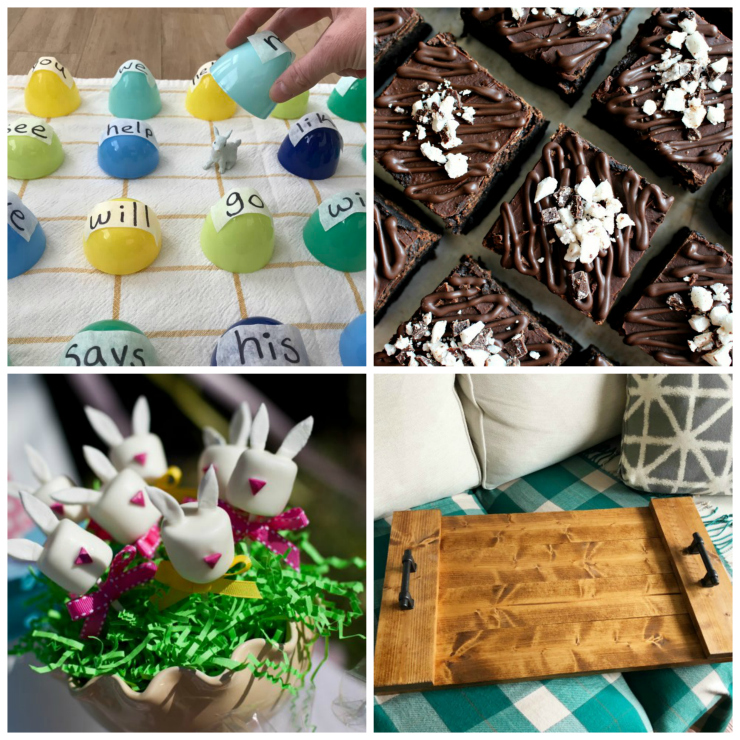 A FEW OF OUR FAVORITES:
THE SITS GIRLS DIY CRAFT AND RECIPE LINK UP
Do you have a fun craft, recipe, or another Pin-teresting post that you want to share? Use the below Linky to get featured! We'll be sharing our favorite posts in the coming week across our social media channels, on the blog, and in our newsletter.