This post may contain affiliate links which may give us a commission at no additional cost to you. As an Amazon Associate we earn from qualifying purchases.
Hello!
What fun have you been up to lately? I took my family to North America's longest mountain coaster over the weekend! I was nervous at first but still didn't apply the brakes as often as I thought I would! Then we took a scenic chairlift ride up a mountain, played in a treehouse obstacle course, and enjoyed a long ride home with maple soft serve. To me, that's what fall is all about! That and your recipe and DIY links!
What fun are you up to this weekend? Whatever you do, we have plenty of ideas for you to use! This week on our Facebook page look out for some great recipe and craft suggestions! And there's more where that came from. Now we get to our favorite part. Seeing what you all were up to this week!
Happy creating!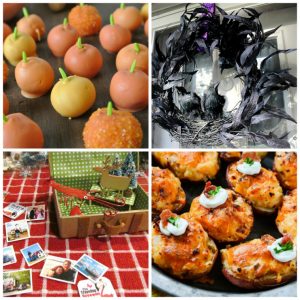 A FEW OF OUR FAVORITES:
THE SITS GIRLS DIY CRAFT AND RECIPE LINK UP
Do you have a fun craft, recipe, or another Pin-teresting post that you want to share? Use the below Linky to get featured! We'll be sharing our favorite posts in the coming week across our social media channels, on the blog, and in our newsletter.