This post may contain affiliate links which may give us a commission at no additional cost to you. As an Amazon Associate we earn from qualifying purchases.
Are you looking for ideas to make your Halloween extra special? If so, you've come to the right place! We've got 10 great Halloween ideas to bring a little more spook to your holiday that is sure to please all of the ghosts and ghouls in your life!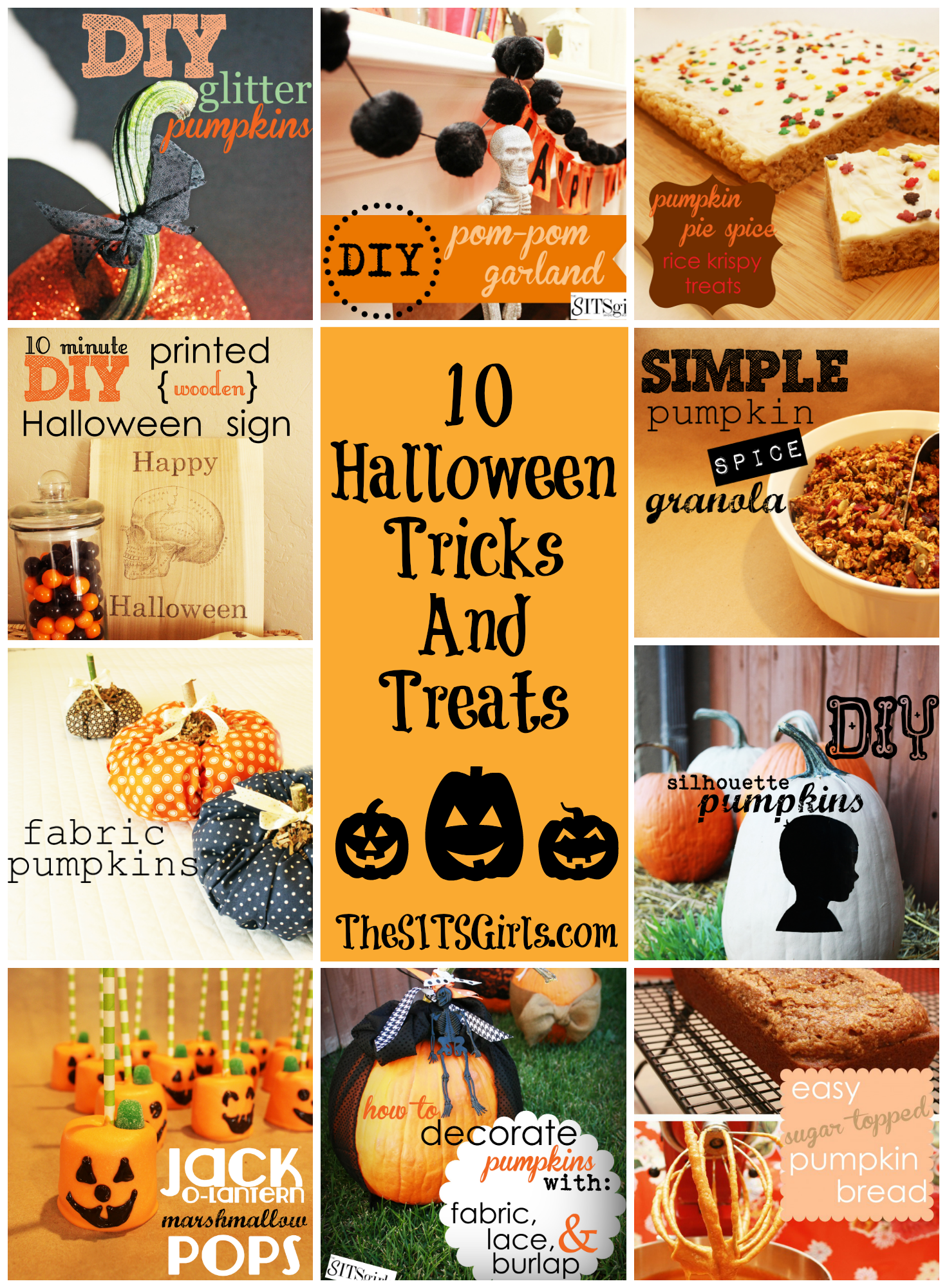 10 Halloween Ideas: Tricks And Treats
Halloween is such a magical time, and the perfect kickoff to fall! Make every second count by creating the perfect haunting atmosphere, ghastly delectable treats, and decorated pumpkins that will have your guests on pins and needles anticipating all of your Halloween tricks and treats!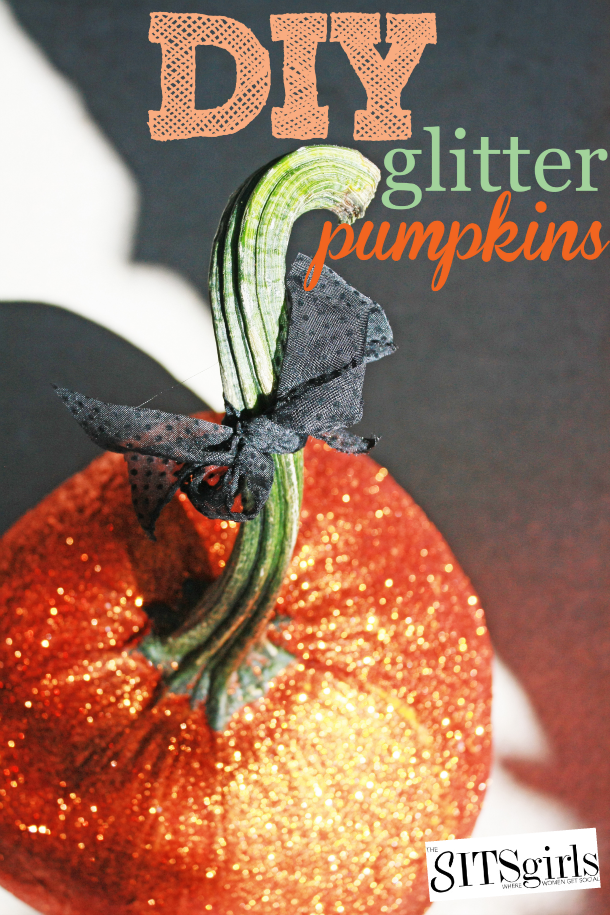 Glitter Pumpkins
Nothing says magical quite like a little bit of sparkle and shine! Create the perfect pumpkin by encrusting it with a bit of glitter and watch the bewitchment begin! Glitter Pumpkins act at the perfect backdrop to stage your front porch because they sparkle in the sun, under the full moon, or even in the twinkling porch lights as visiting trick-or-treaters visit your front door. You'd be surprised by how easy they are to make!  And for a more permanent decoration, you can use a fake pumpkin and store it for next year.
To make your own Glitter Pumpkins, click here.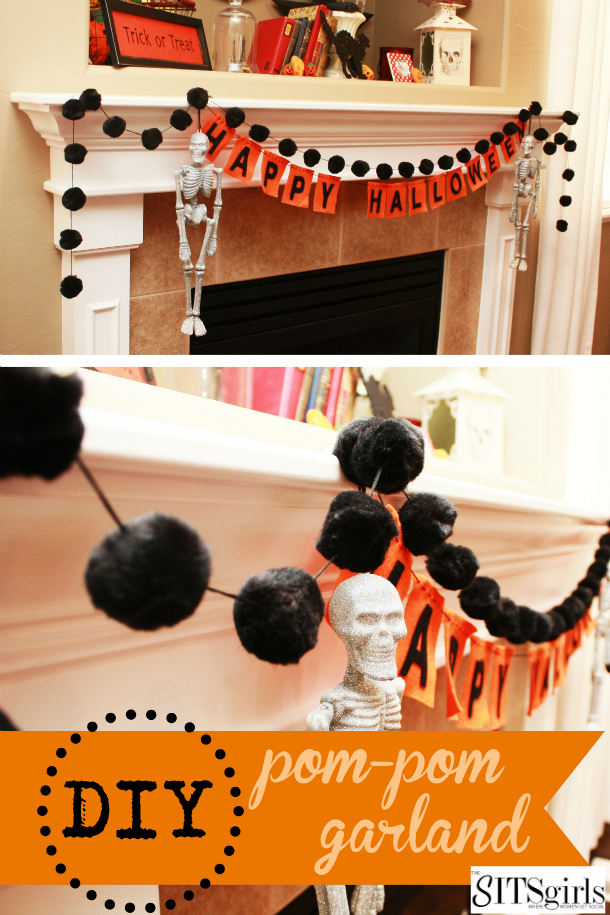 Halloween Pom Pom Garland
Halloween is all about being playful and childlike. Capture the innocent joy of Halloween by creating your own Pom Pom Garland. A Pom Pom Garland is perfect for draping over a door, on a mantle, or around a pumpkin. It's slightly spooky, but mostly fun and unexpected. For a more dramatic approach, create a ton of Pom Pom garlands and use them all together to decorate a space.
To create your own Halloween Pom Pom Garland, click here.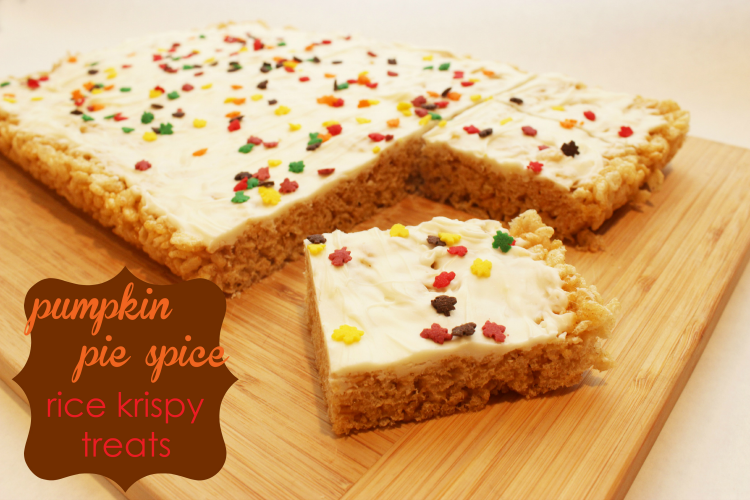 Pumpkin Spice Rice Krispy Treats
Around Halloween, I love eating everything that has to do with Pumpkin Spice. So, a quick remake of the original Rice Krispy Treats was a must!  Pumpkin Spice Rice Krispy Treats are just as easy to make as the original, but are a festive addition to Halloween and fall. They are perfect to take to a Halloween party, or to keep at home and eat yourself! (Don't worry, I won't tell if you eat them all!)
To make your own Pumpkin Spice Rice Krispy Treats, click here.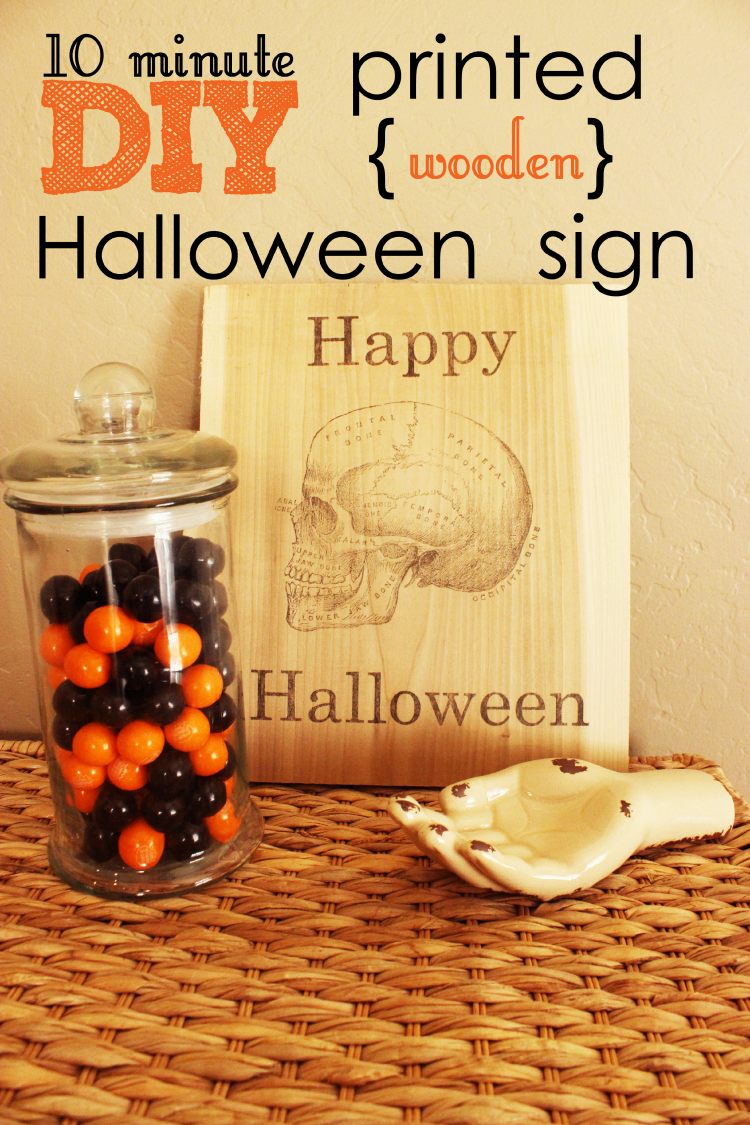 Wooden Halloween Sign
I had been on the hunt for perfect Halloween décor for years, only to be discouraged by high prices. I really enjoy the look of old fashioned signs and love using them in my home. I had always wanted to make my own signs, but I am a terrible painter and just end up frustrated at the results. So, after a bit of research I found the perfect solution! Using wax paper and my ink jet printer I was able to make the perfect Wooden Halloween Sign! The technique is simple, and the results are magical!
To find out how to make your own Wooden Halloween Sign, click here.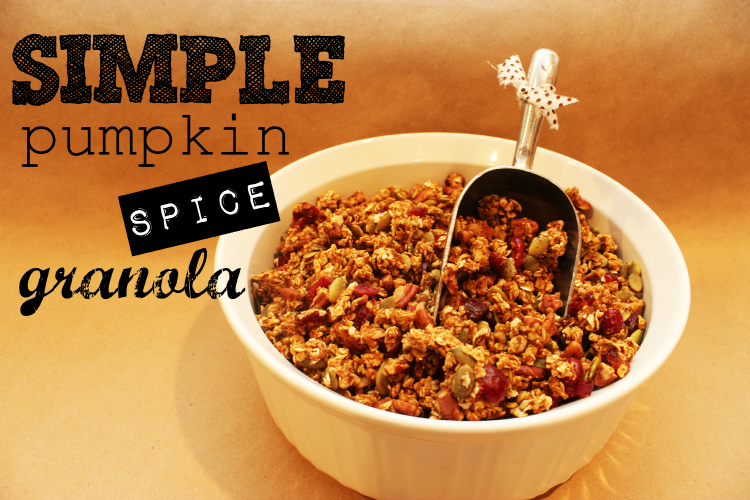 Pumpkin Spice Granola
If I've said it once, I've said it a thousand times! I love everything pumpkin spice! But, pumpkin spice edibles don't have to be unhealthy and bad for you. In fact, pumpkin is a very nutritious thing to add to your diet! Pumpkin Spice Granola is an easy way to capitalize on everything healthy about pumpkin, with all of the decadence of the season. There is no oil, and just a bit of brown sugar and maple syrup which could be decreased if you want to make it even healthier.
To make your own Pumpkin Spice Granola, click here.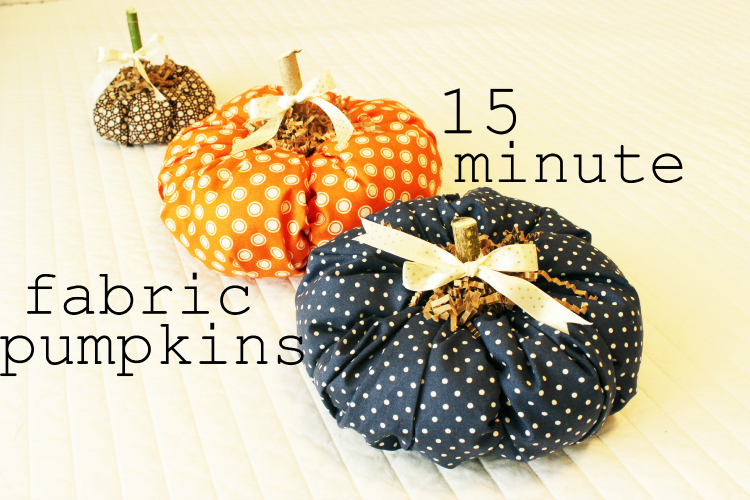 Fabric Pumpkins
I love the look of pumpkins! But inside, pumpkins are not too easy to decorate with. Fabric Pumpkins bring all the funky patterns that you can think of, into the classic pumpkin shape that is easy to use as indoor décor!  For a little bit of extra spunk, use patterns and are not traditionally Halloween, such as floral patterns, or plaids. Stack them up high, or spread them throughout the house. The more Fabric Pumpkins you make, the bigger the impact! The best part, they only take about 15 minutes to make!
To make your own Fabric Pumpkins, click here.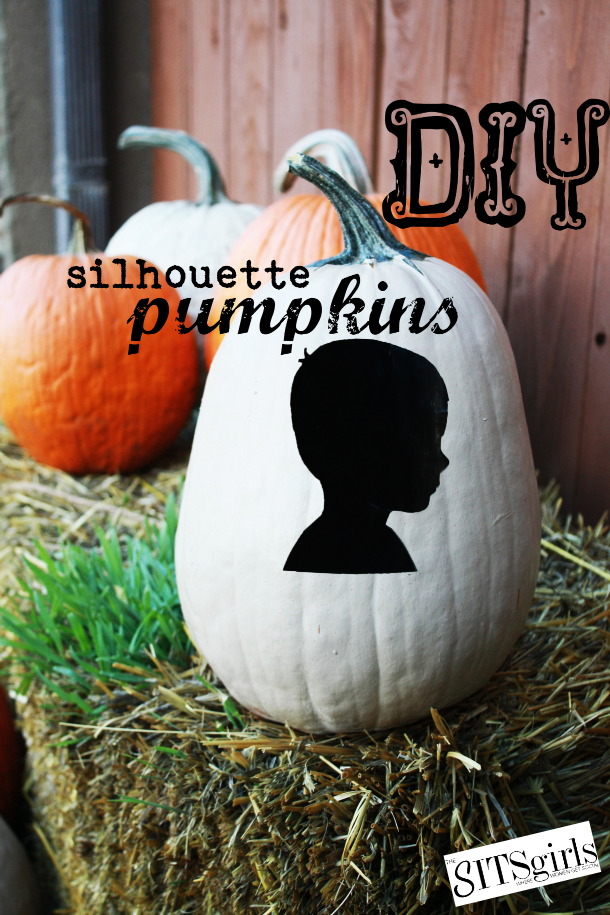 Silhouette Pumpkins
Bring a little sophistication to your Halloween pumpkins by using the classic art of silhouettes to create something special! Do you think creating silhouettes is hard? Using a simple "cheater" method, you can create a silhouette of practically anything to make the perfect Silhouette Pumpkin! For a more permanent pumpkin, choose plastic—and then enjoy your Silhouette Pumpkins year after year!
To create your own Silhouette Pumpkins, click here.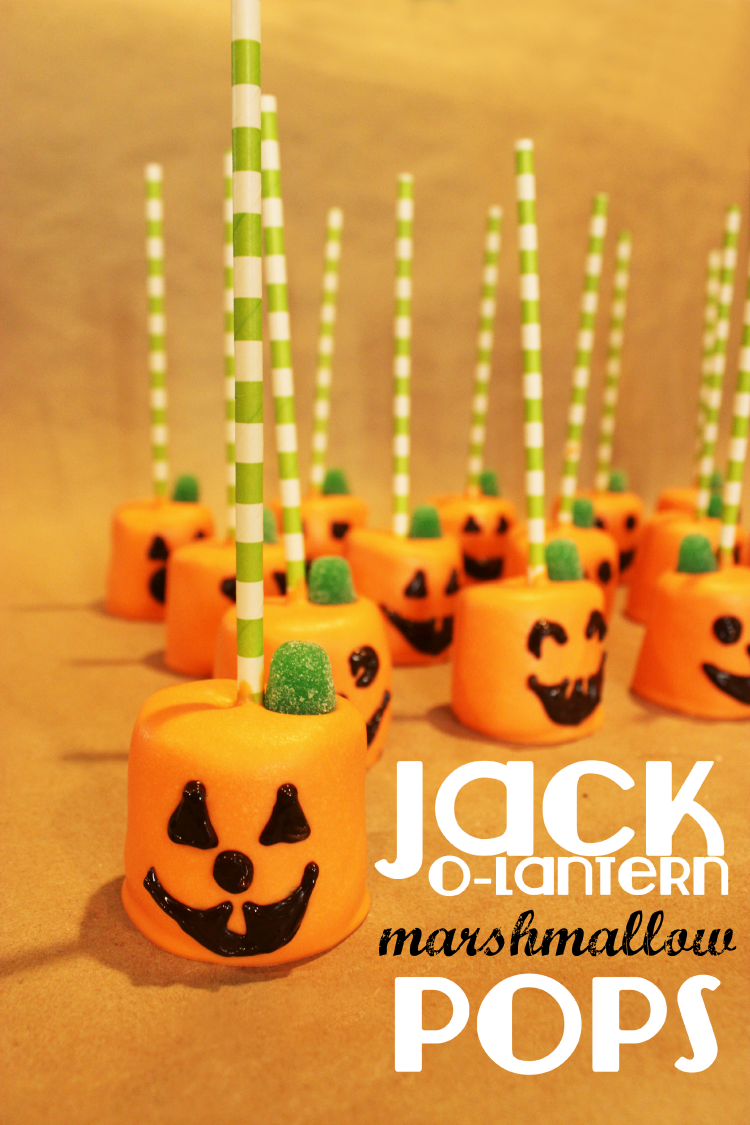 Jack o' Lantern Marshmallow Pops
Halloween is all about enchantment and illusion. Halloween treats can often be tricky and difficult, but they don't need to be! Wow your guests or family with a batch of Jack o' Lantern Marshmallow Pops! They look intricate and complex, but that is just a bunch of hocus-pocus! They are easily done and perfect for parties and get-togethers.
To make your own Jack o' Lantern Marshmallow Pops, click here.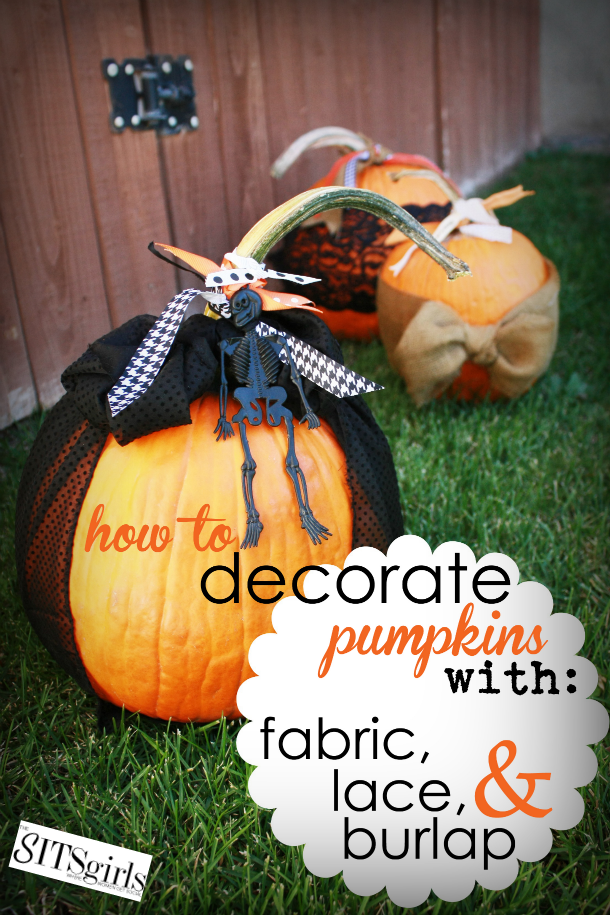 Fabric, Lace, and Ribbon Pumpkins
Decorating pumpkins does not always require a knife! In fact, a pumpkin decorated without cutting lasts so much longer. Pumpkins Decorated with Fabric, Lace, and Ribbon are an unexpected twist on Halloween and offer a limitless supply of inspiration and creativity! Have a particular color scheme you are going for? Pick a ribbon or lace to match your fancy and let your imagination run wild!
To learn how to decorate pumpkins with fabric, lace, and ribbon, click here.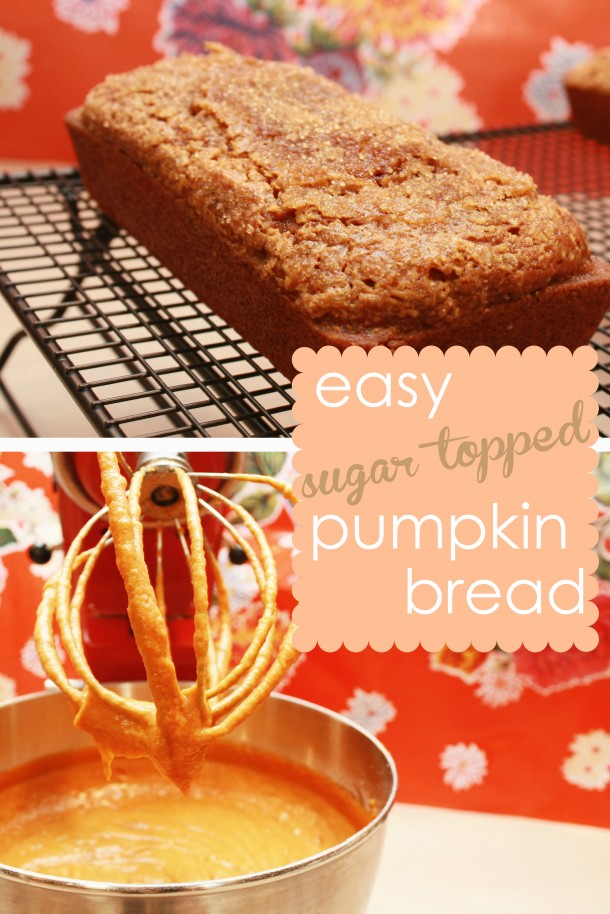 Easy Pumpkin Bread
Pumpkin Bread and Halloween go hand in hand and create a multi-sensory experience that is truly magical. I can remember my mother making this Easy Pumpkin Bread recipe and being in heaven as I ate warm slice after warm slice! It's as simple as gathering a few ingredients together, but it tastes like it took all day! It is the perfect accompaniment to falling leaves, excited Halloween chatter, and chilly fall evenings.
To make your own batch of Easy Pumpkin Bread, click here.
Hopefully all of these great ideas have put you in the crafting and cooking mood!