This post may contain affiliate links which may give us a commission at no additional cost to you. As an Amazon Associate we earn from qualifying purchases.
You may not think of scarves in the spring, but a light knit scarf can be a perfect spring accessory! Scarves can add a bit of pop to a boring outfit, and they can keep you warm on those cool spring nights. And one of my best DIY fashion tips is: you don't have to spend hours to create something fun and beautiful. A 5 minute DIY infinity scarf is a simple addition to your spring wardrobe that perfectly demonstrate this!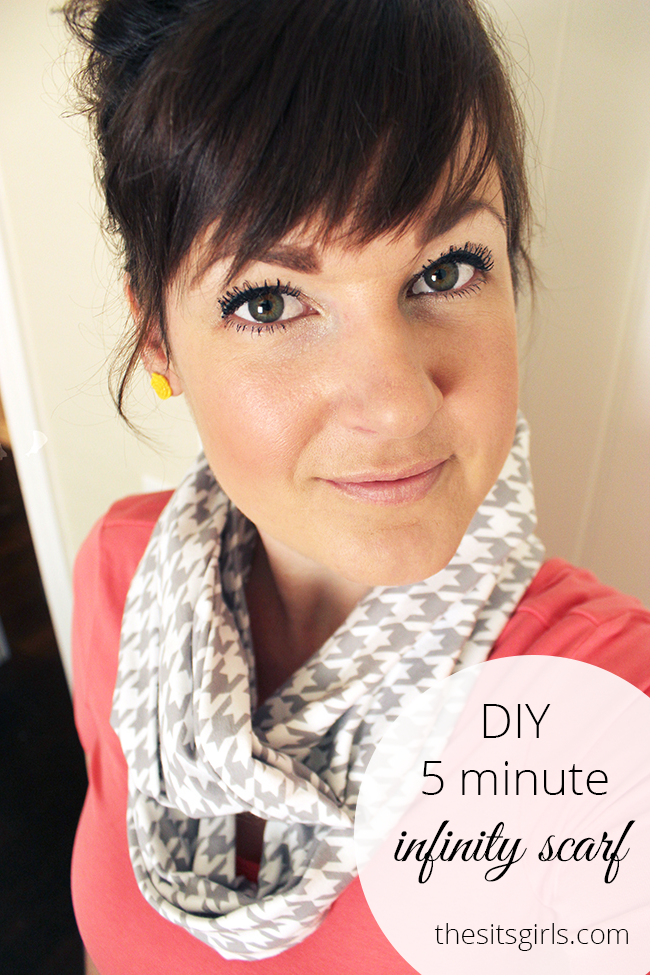 5 Minute DIY Infinity Scarf
To make your own 5 minute DIY infinity scarf you will need:
½ yard of soft knit fabric
a pair of scissors
sewing machine
Knit fabric is soft, breathable, and comes in all kinds of colors and patterns. It's easily washable, and it's simple to find in most fabric stores. I found my grey hounds tooth knit fabric on Fabric.com.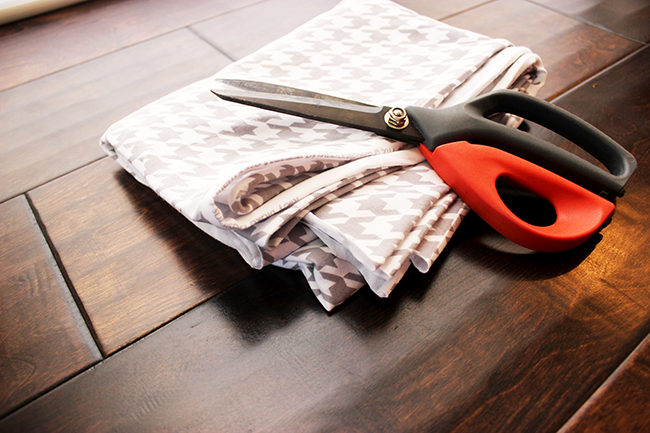 To begin, trim your fabric up to the perfect ½ yard size. If you want a fuller scarf, you could do ¾ yard of fabric.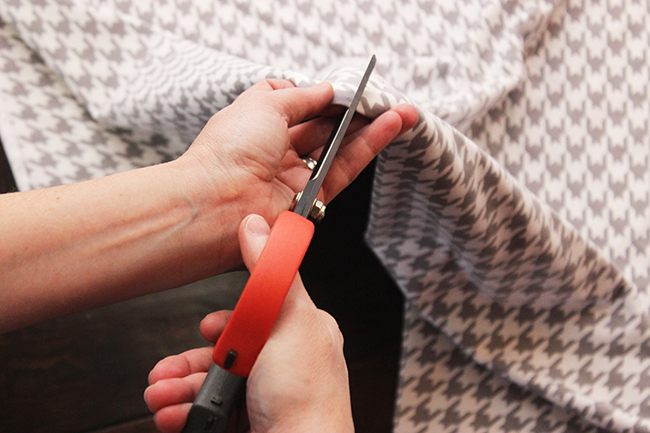 Next, flip your fabric inside out and fold in half lengthwise.
You are going to sew your fabric into a long tube. Sew along the edge of your fabric, keeping things even. If you stitches are not quite straight, don't stress! This is a quick project that does not require perfection.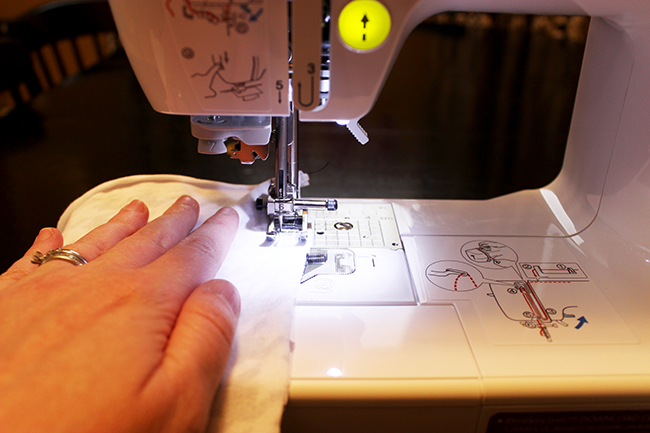 Once you have finished sewing along the edge of your fabric, fold your fabric tube right side out.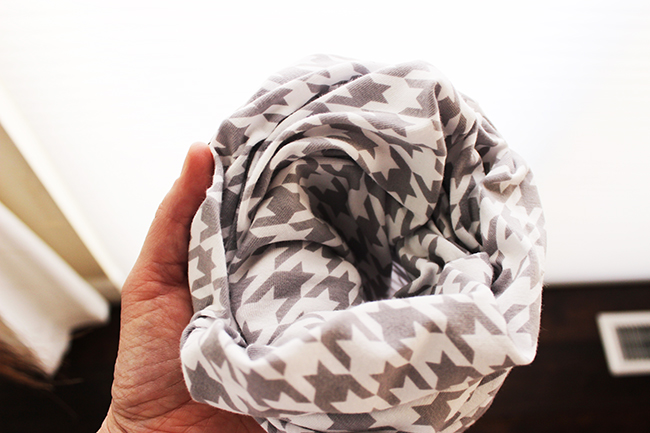 Next, tuck one side of your scarf into the other side to form a ring. Fold the edges along the side of your fabric down, to make a pretty edge.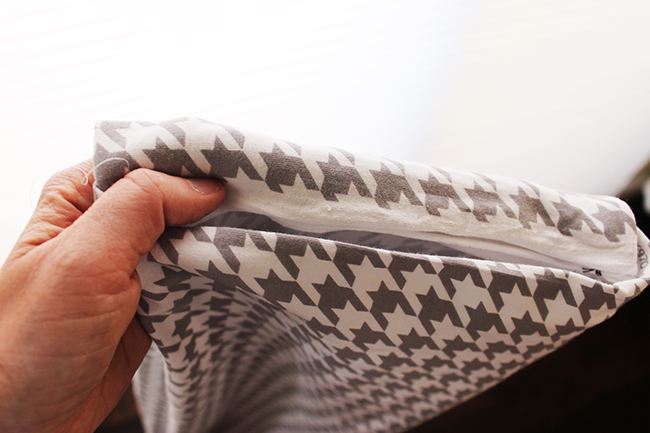 You can use pins if you want, but I was going for quick here so time is of the essence! I opted to just use my fingers to guide my fabric into my machine, tucking and pulling along the way.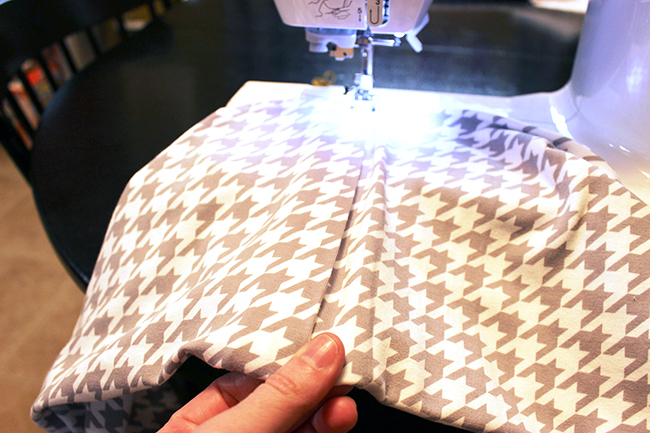 Once you have completed that stitch, clip your strings! Your scarf is done! Wasn't that easy?!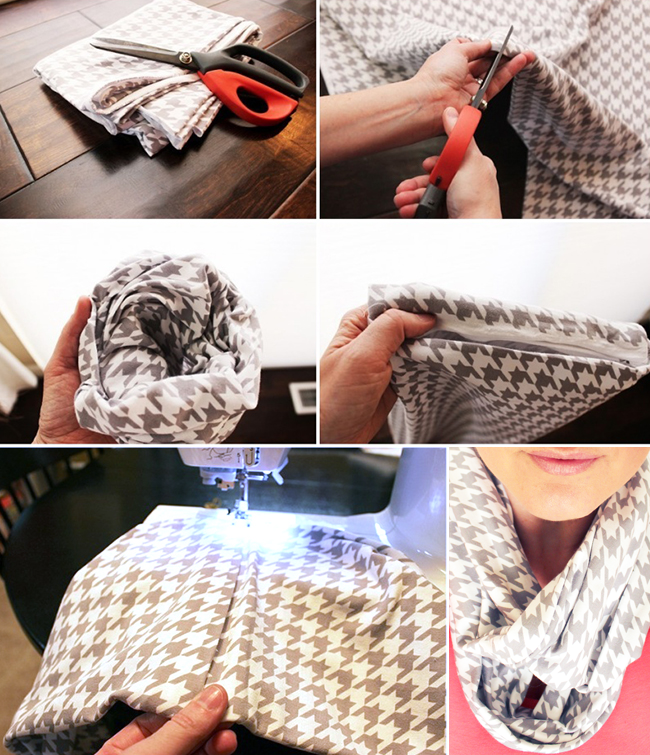 Want to see the scarf-making in action? Check out this quick video:
To wear your scarf, place your head through the ring and allow it to hang around your neck like a long necklace. Then, cross the two sides to form another loop and pop your head through.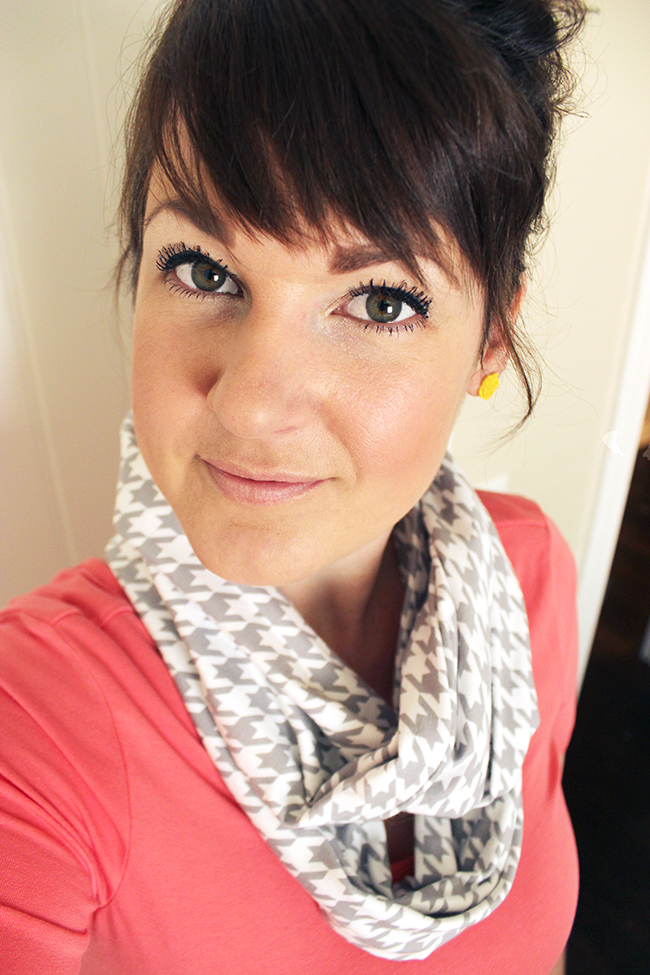 You've done it!
Want to make your own infinity scarf, but you aren't in the mood to pull out your sewing machine? Check out this easy tutorial to turn an old t-shirt into a cute, spring infinity scarf with just three steps! No sewing required.