This post may contain affiliate links which may give us a commission at no additional cost to you. As an Amazon Associate we earn from qualifying purchases.
Valentine's Day is the perfect time to get festive! It is so fun to go over the top with red and pink decor and treats. Long gone are the days of buying store bought cards, now people love everything homemade! Why not make your own garland this year, or use an adorable printable to make your own Valentine's Day cards? This list of 50 DIY Valentine's Day Ideas will inspire you to out-do Cupid himself!

50 DIY Valentine's Day Ideas
Valentine's Day Decor
These cute decorating ideas will have your house all set for Cupid! We would love to see you make your own garland or DIY topiary! They are super fun.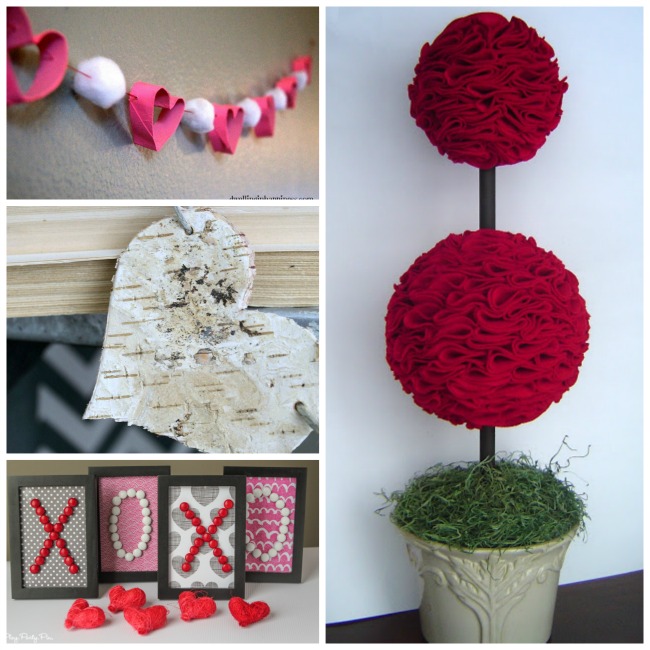 Free Valentine's Day Printables | Birch Bark Heart Garland | XOXO Valentine's Day Decorations | XOXO Burlap Canvas | Red Felt Topiary | Valentine's Day Clothespin Wreath | XOXO Valentine Wall Decor | T.P. Roll Heart Garland |
Yarn Wrapped Love | Heart Banner Printable
DIY & Printable Valentines
Valentine's Day is such a fun way to say thank you and let someone know you appreciate them! These cute Valentines are unique and original! There are so many to choose from, which one will you share with your loved ones?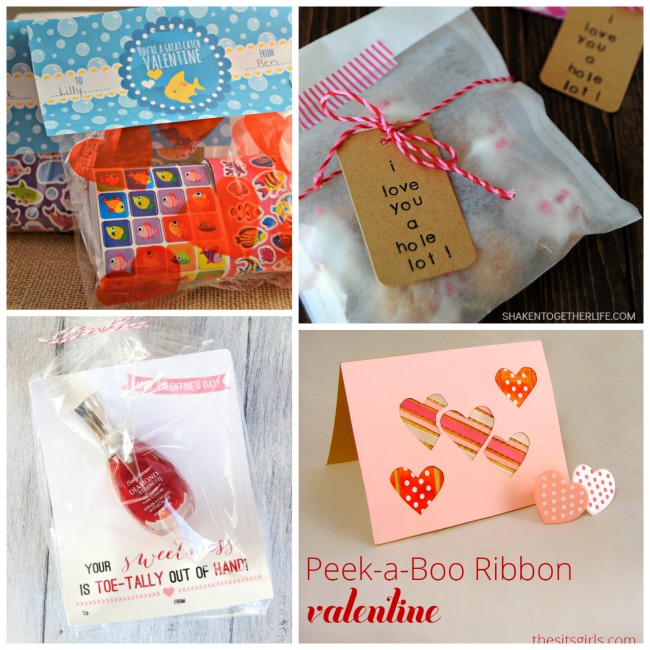 Peek-a-Boo Ribbon Valentine | You're a Great Catch | DIY Floral Card | Donut Hole Valentine | Handprint Valentine's Day Cards | Footprint Valentine | Nail Polish Valentine's Day Card Idea | Frozen Valentine Card | Fabric Fortune Cookies
Valentine's Day Food & Treats
Sugar, Sugar, and more sugar. That is the best part about Valentine's Day. It is totally acceptable to eat sugar at every meal, and nobody can judge you! Splurge on these cute treats!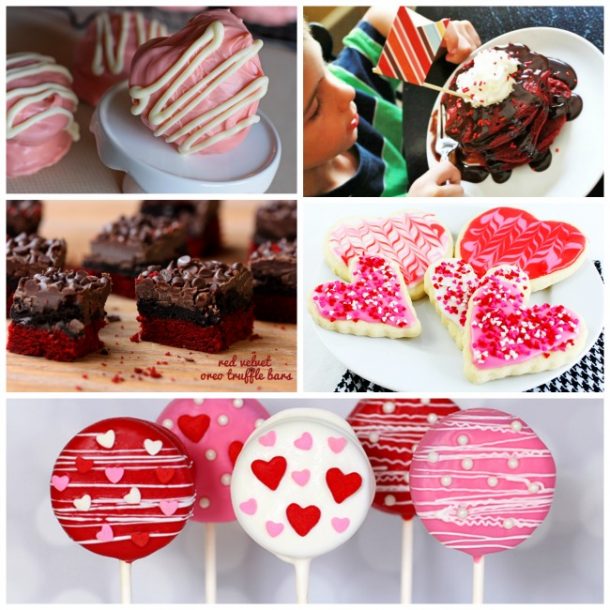 Red Velvet Oreo Truffle Brownie Bars | Perfect Sugar Cookies for Cutouts | Valentine Snack Cake Copycat Recipe | Easy Valentine's Day Breakfast | Valentine's Day Oreo Pops | Chocolate Lips | Strawberry Cookies with White Chocolate |
Red Velvet Pancakes | Chocolate Dipped Spoons
Valentine's Day Drinks
This year, sit back and enjoy a festive cocktail while watching your favorite romantic comedy! Our personal favorite is Sleepless in Seattle…and anything else with Tom Hanks!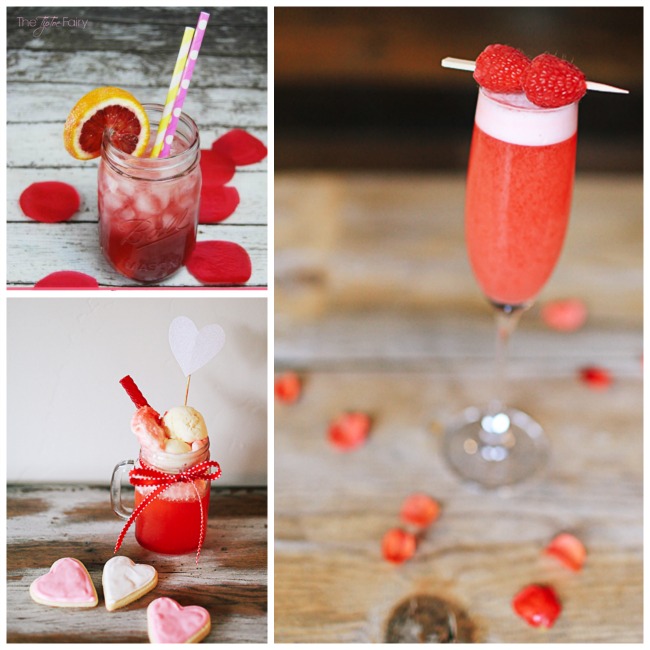 Cupid Float | Have a Love Smoothie | Cupid's Broken Arrow |
Cran-Raspberry Spritzer | Lascivious Love Potion | Moscato Pink Punch |
Grapefruit Martini | Love Potion Party Punch  | I Heart You Valentine's Day Drink | Raspberry Fizz | Love Potion Floats
Valentine's Day Crafts
There are so many fun things to make and so little time! Make these cute crafts with the kids or by your self.  You could use them to decorate or you could give them as gifts!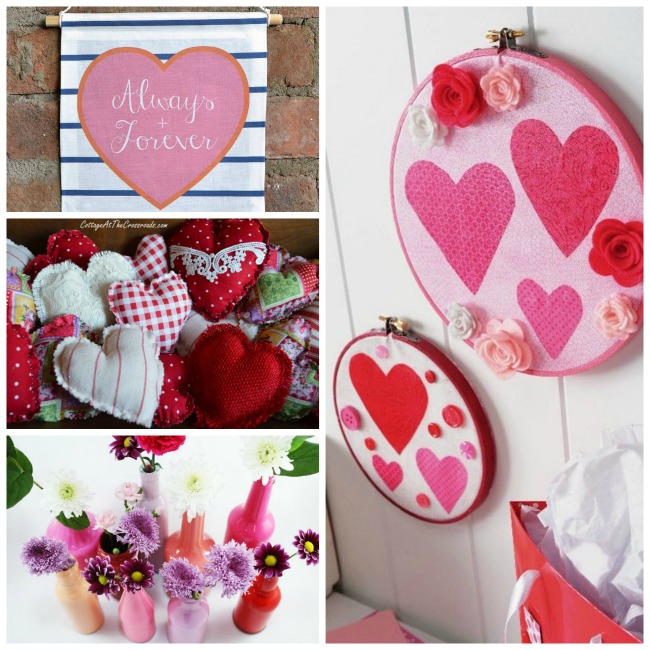 Easy to Make Fabric Hearts | DIY Painted Glass Bottle Vases | Valentine's Day I Spy Printable | No-Sew Valentine's Day Flag | DIY Valentine String Art | Valentine's Day Embroidery Hoop Wall Hanging | Simple Valentine's Day Heart Suncatcher | Valentine Family Tree | Cupid's Valentine's Day Card Holder | Hand-Stamp Pink Love Tickets
Valentine's Day Gifts
Valentine's Day is the day to show those that you love that you care. The best gifts always come from the heart, and these cute ideas are just what you need to impress your loved ones!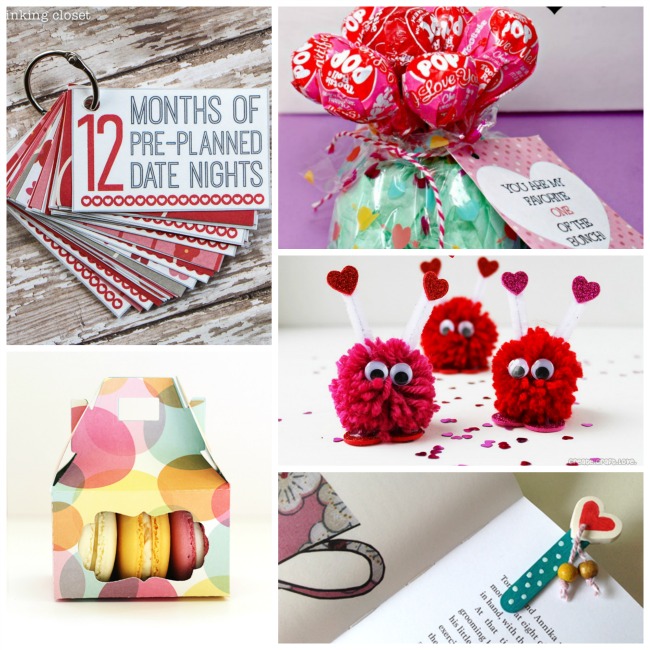 Valentine Pom Monsters | Love of my Life Printable | Coffee Lover's Gift in a Jar with Printable | Sucker Bouquet with Printable | Handmade Gifts for Kids | Shakespeare Graphics for Valentines Day | Valentine's Day Mini Notebooks | DIY Heart Shaped Tea Bags | 12 Months of Pre-planned Date Nights | Valentine's Day Macaroon Box
With 50 ideas for fun Valentine's Day projects, we should all be busy this February.