This post may contain affiliate links which may give us a commission at no additional cost to you. As an Amazon Associate we earn from qualifying purchases.
Here at The Sits Girls we are huge fans of two things: classic old Hollywood movies and strong, classy, smart, and successful women! Obviously that means we love Audrey Hepburn. I am pretty sure that every woman has dreamed of being just like her at some point in their life. With classics like Roman Holiday, Funny Face, and My Fair Lady, it is clear to see that her talent will remain cemented in our minds. My inspiration for this DIY Audrey Hepburn Costume comes from my personal favorite: Breakfast at Tiffany's. I think her character Holly Golightly is so endearing, so naturally I took it upon myself to recreate her classic style for a cute Breakfast at Tiffany's Halloween Costume!
DIY Breakfast at Tiffany's Halloween Costume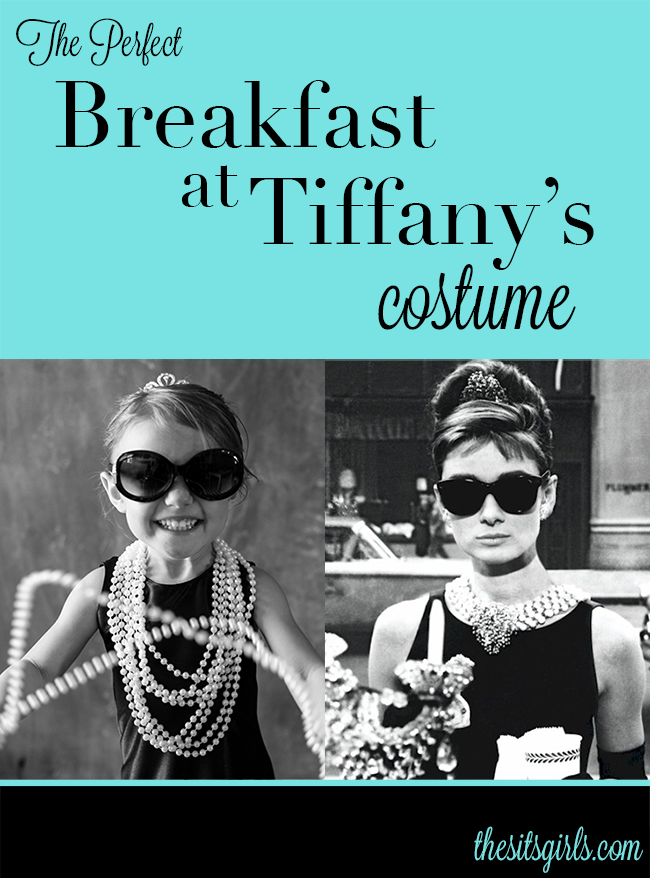 Audrey Hepburn Costume Items Needed:
Black sunglasses
Multi Strand Pearl Necklaces
Black elbow gloves
Mini Tiara
Black Dress
Optional: Champagne glass, croissants, old Tiffany's box perhaps
The beauty of this costume is that you can spend around $10 buying accessories or props, and that is what really makes the costume. I had my mom sew a small black sheath for my daughter, but you could find one at a clothing store, or better yet, reuse one that is around the house. Channeling Audrey Hepburn is all about the attitude!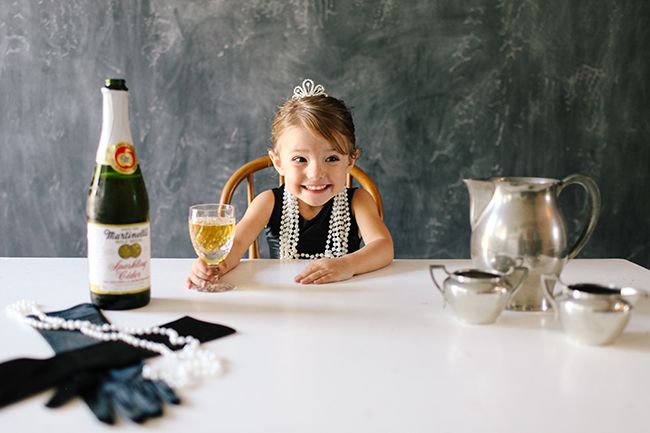 The key element to this Audrey Hepburn costume is the hair-do. I threw my daughter's hair in to a top notch style bun, to resemble that classic old Hollywood style that Audrey Hepburn had in this movie.
The rest of the costume is made by the accessories (disclosure: this post contains affiliate links). The pearls are an absolute must. I bought mine, and they were too long, so I simply double looped them. I found these adorable 1950's style toddler-size Audrey Hepburn sunglasses, and instantly fell in love with them. They fit my daughter's face perfectly. The mini tiara was also found on Amazon, and stuck in to her hair perfectly. I was having a hard time finding a tiara small enough to fit her tiny head, but this one seemed to be perfect. She has also worn it almost everyday since this photo shoot.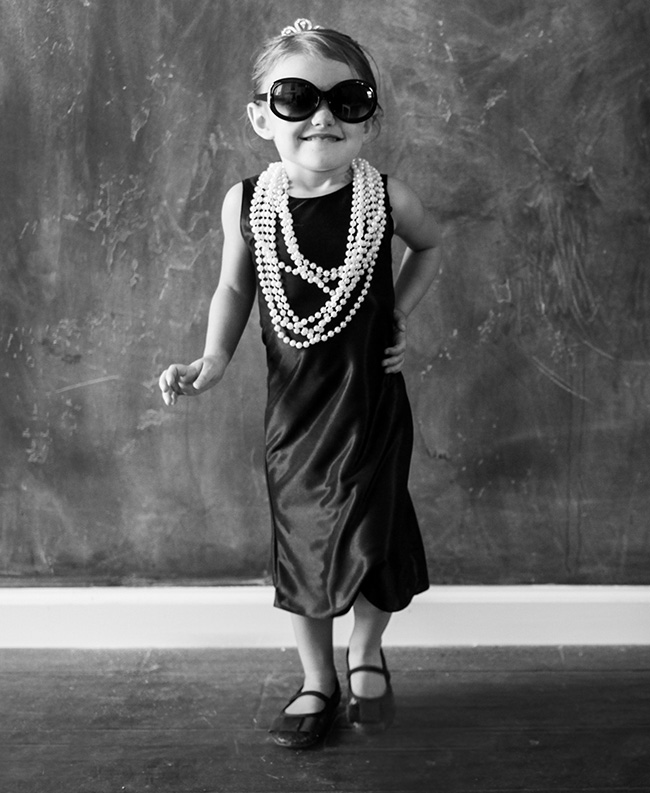 Adding props, and having your little one carry around props, is what makes this costume so fun!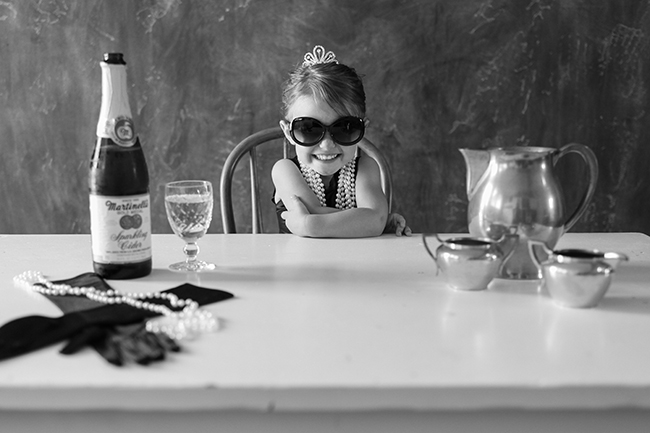 I styled this with a glass of Martinelli's Sparkling Cider, because it has the Breakfast at Tiffany's vibe. Of course, a smile is the key to every costume. A cute costume like this can make any little girl sparkle. She will feel like an instant movie star!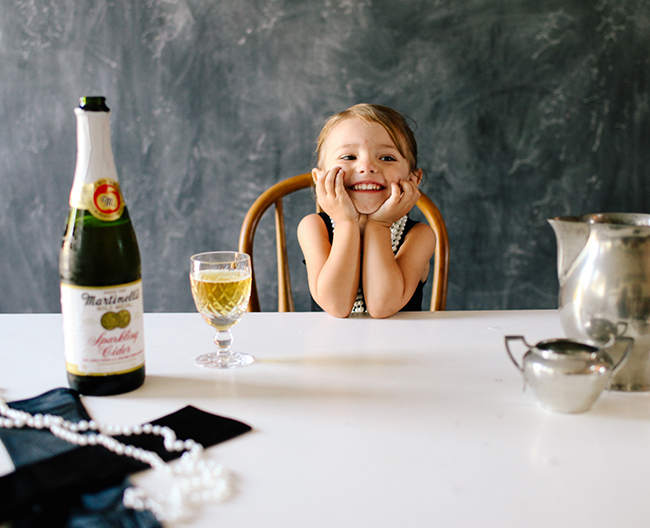 There you have it: the perfect Audrey Hepburn costume for Halloween.
We have to know – what is YOUR favorite Audrey Hepburn movie? 
For another great DIY Halloween costume idea, check out our DIY Jelly Bean Costume.