This post may contain affiliate links which may give us a commission at no additional cost to you. As an Amazon Associate we earn from qualifying purchases.
Can you believe it is time to gear up for school already? Neither can I! I felt like I was finally easing into summer, and then I got the email with the list of school supplies needed! As much as I love summer, I am excited about the school year starting, because my little guy is one of those kids who LOVES school. He can hardly wait to do all the projects and see his buddies. I decided to have a little back to school party for his friends this year. There are a lot of new kids, and I thought it would be the perfect way to introduce everyone. So here is a quick, cute, and cheap DIY to kick off the plans I have in store for next week's back to school party decorations – a DIY Ruler Table Runner!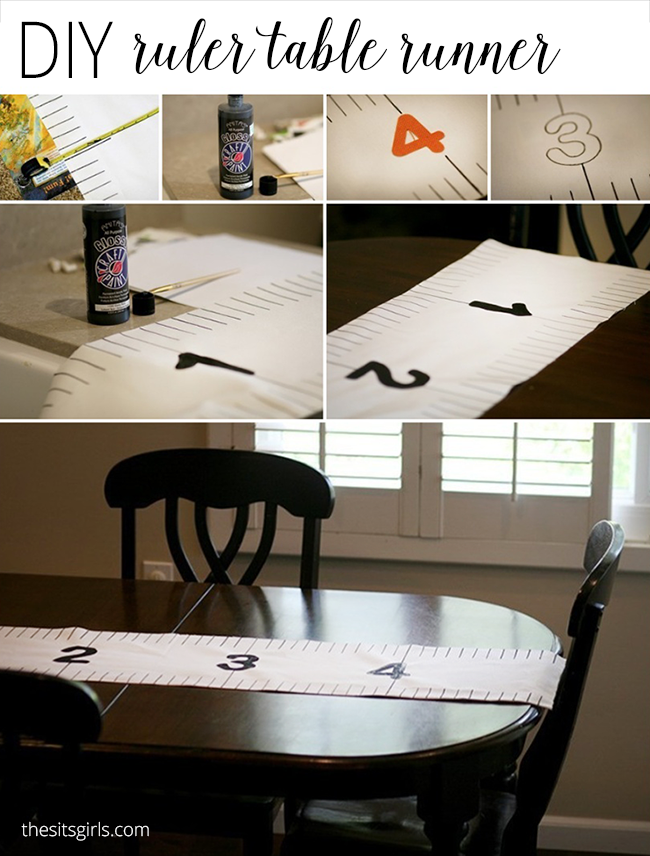 Back To School Party Decorations: DIY Ruler Table Runner
A ruler table runner is the perfect decoration for your kitchen table on the first day of school! I used a leftover piece of canvas fabric, and cut it to about 4 ft. When buying your fabric, I recommend canvas or a sturdy material that won't bleed when you write on it with a paint pen or sharpie. A canvas drop cloth from Home Depot is about $10, and works well for this.
Once you have selected your fabric, you need to cut it to the width you want, this will probably vary depending on the width of your table. You next step is to "hem "the edges. I am not an amazing sewer, so I cheated a little and used an iron-on thermobond fabric tape. It was SO easy, and saved me a ton of time.
After you have your edges hemmed, it is time to draw on your lines. It seems intimidating at first, however, its so simple.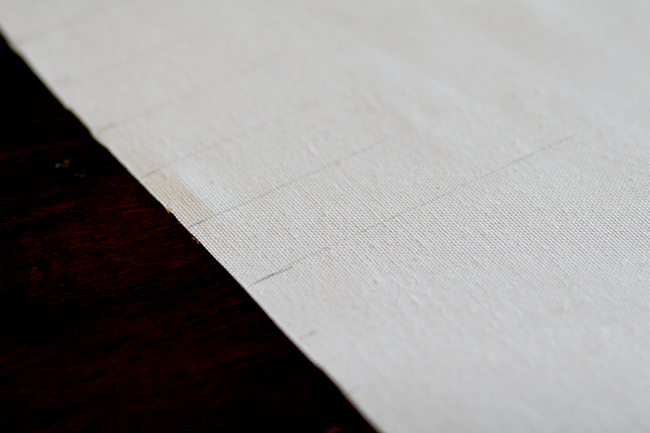 Take a tape ruler, and measure out the same marks on to the fabric. I used pencil first, and then traced over in a Sharpie.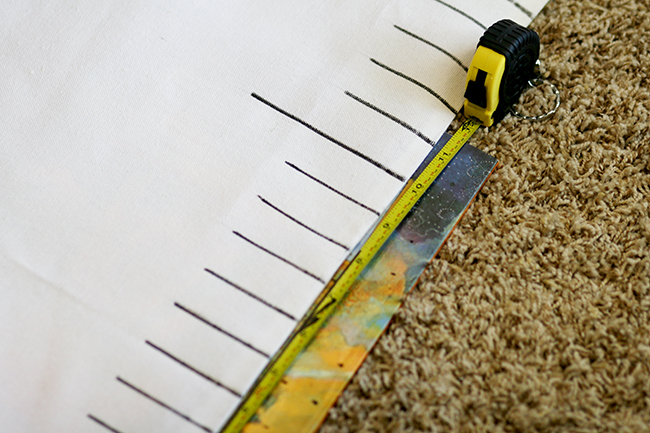 The inch marks I did about 2 ¾ inch long, and the marks for the foot I did about 4 ½ inches long.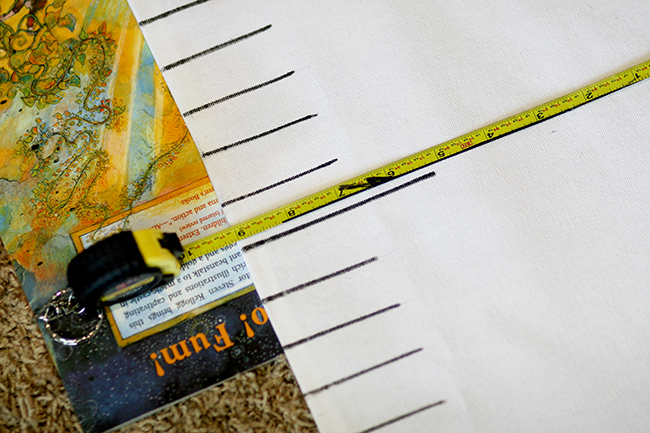 As you can see, my ruler is roughly 4 feet, since I am going to put it on a kids table. Once you have your marks done in pencil, trace over them using Sharpie.
Next, you will need to trace numbers on to indicate the foot markers. I found a package of sticky fabric numbers in the Target Dollar section, and decided to use these to save myself some time.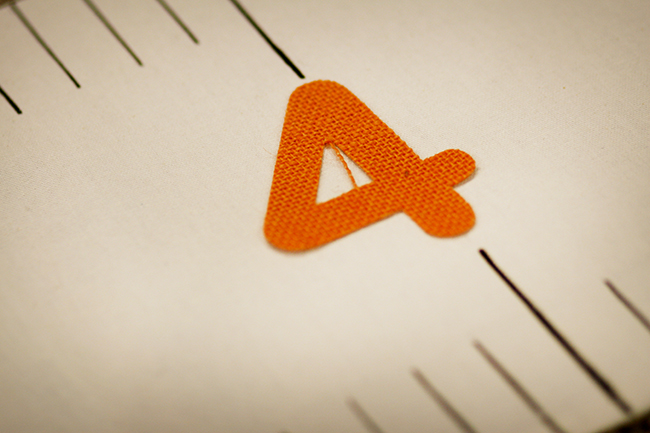 However, you could print numbers out on your computer, cut around them, and stencil them on. Or you could draw them yourself if you have a really steady hand.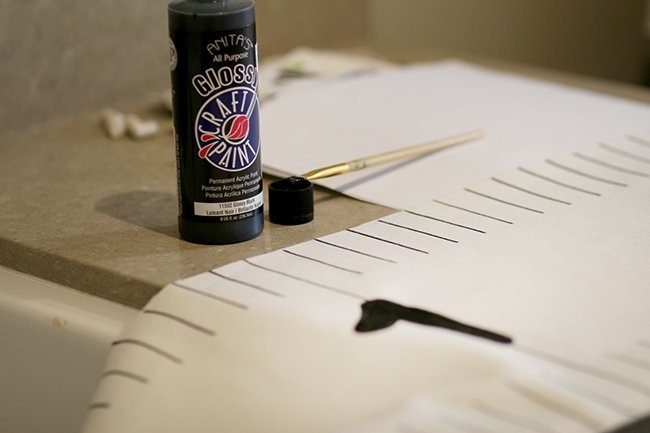 To fill in the numbers I used black craft paint that I had. I was worried that it wasn't fabric paint, but it actually worked perfectly! It did not bleed, and it covered the area smoothly.
Finally, wait for your numbers to dry, and then you are finished! Easy as 1, 2, 3!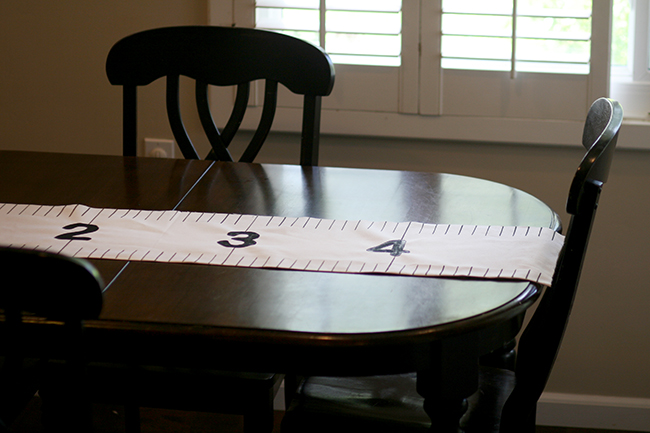 Overall, this project took about an hour to complete. Next week, I will give you some inspiration to put this table runner to use in the cutest back to school party!