This post may contain affiliate links which may give us a commission at no additional cost to you. As an Amazon Associate we earn from qualifying purchases.
It's finally summer time and it's time to celebrate outdoors. With the weather getting warmer, I want to share DIY beauty tips for summer with you today, and then I have a great homemade soap recipe you have to try!
Beauty Tips For Summer
Always drink at least 8 glasses of water a day. Water keeps you hydrated and makes you feel refreshed in the sun. Being exposure to the sun can make you tired, weak and cause headaches so staying hydrated keeps you feeling great all day long.
Wear at least a 30+ UV protection. Sunscreen is so important and even on the gloomiest days you still need to stay protected. You can try out our great recipe for DIY sunscreen!
Wear a hat in the sun. The UV Rays feel great on your skin but they can cause your scalp to burn and peel. Most people don't realize their scalp can burn in the sun and it can become very painful. Not to mention sun exposure can dry out your hair and change the colors of your hair if exposed to the sun to long.
All summer long you'll catch me and my entire family enjoying the UV rays, swimming in the pool and having lots of BBQs with our loved ones. After spending the entire day in the pool it's a great time to relax, take a warm shower and use a homemade soap that will wake you up and make you feel refreshed. My Homemade Vanilla Citrus Soap will make your skin feel luxurious, hydrated and glowing. Not to mention you'll walk around all evening smelling like vanilla and oranges, yum right?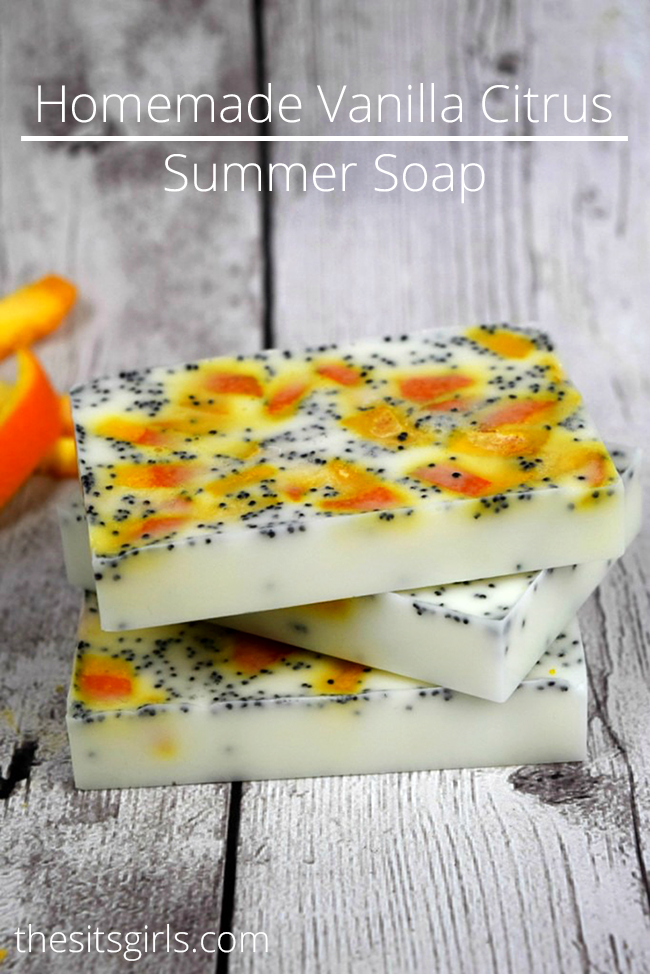 Homemade Vanilla Citrus Summer Soap
Did you know making homemade soap is a really easy task that can be done in a matter of minutes and ready to be used in a matter of hours? Some people are very intimidated when it comes to making homemade beauty products but I'm going to walk you through the homemade soap process step by step.
6 Small Cubes of Melt & Pour Soap Base (Can be purchased at Michaels)
Vanilla essential oil or extract
Orange Zest
Poppy Seeds
Silicone Mold Cavity (Purchasehere)
Directions:
Grab your melt & pour soap and cut it into 6 small cubes and place in microwave safe bowl. Pop in the microwave for 45 seconds and remove. While the soap is in the microwave take a hand grater and get some zest from you orange peel.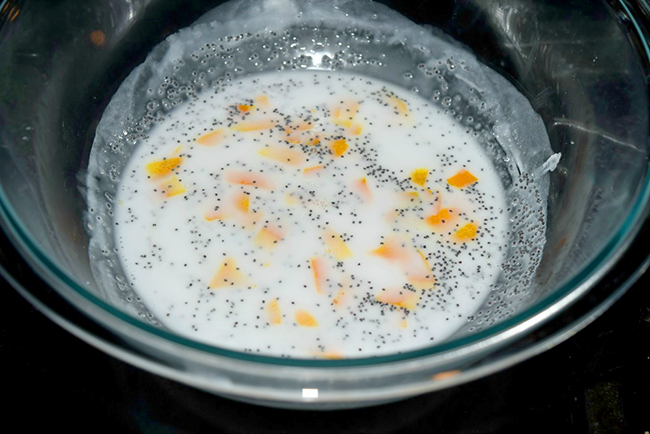 Remove the soap from the microwave and stir the soap up and if it's in liquid form with no clumps you're ready to start pouring. Set your bowl down on a flat surface and pour in your vanilla oil, orange zest and poppy seeds and give it a quick stir.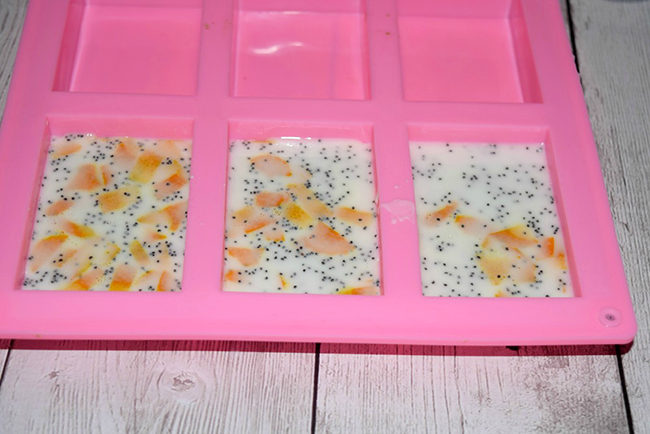 Quickly pour the soap mixture into the silicone molds and don't move them for at least 2 hours. Soaps take 2 hours to harden and than they'll be ready to be used. Once your soap has hardened, just fold back the silicone mold and pull them out. These soaps are perfect for everyday use and make excellent gifts. You're really going to enjoy the poppy seeds for exfoliating your skin.