This post may contain affiliate links which may give us a commission at no additional cost to you. As an Amazon Associate we earn from qualifying purchases.
I've always had trouble getting my gingerbread houses to stand upright. The good news is you can turn a birdhouse into a gingerbread house without the need to worry about the architecture!
Christmas Craft for Kids: Gingerbread House
Supplies For Turning Birdhouses Into Gingerbread Houses:
Balsa Wood Birdhouses
Paper Cups
Holiday Scrapbooking Stickers
How To Turn Birdhouses Into Gingerbread Houses
Look for balsa wood birdhouse in your craft stores–they're usually only $1 for the smaller versions.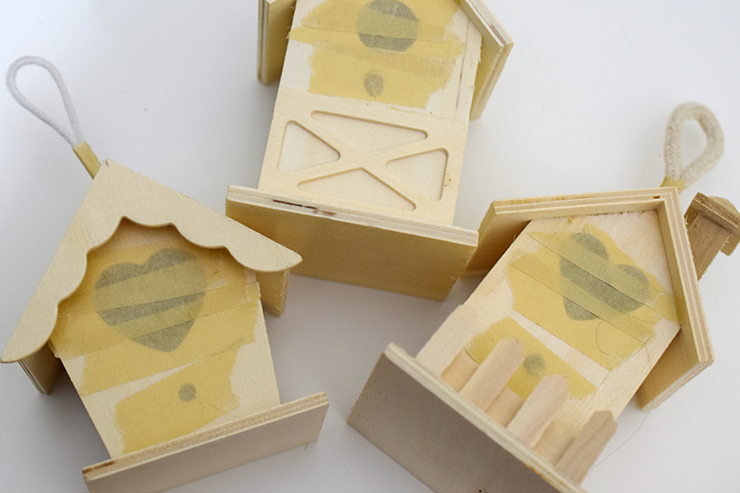 If want your gingerbread house to still look like a birdhouse, leave it as-is. If you want to make a traditional house pop off the little perch and cover the holes with masking tape. The smaller birdhouses usually have a hanging string attached. You can leave that or cut it off. If you remove the string, cover that hole with masking tape, as well.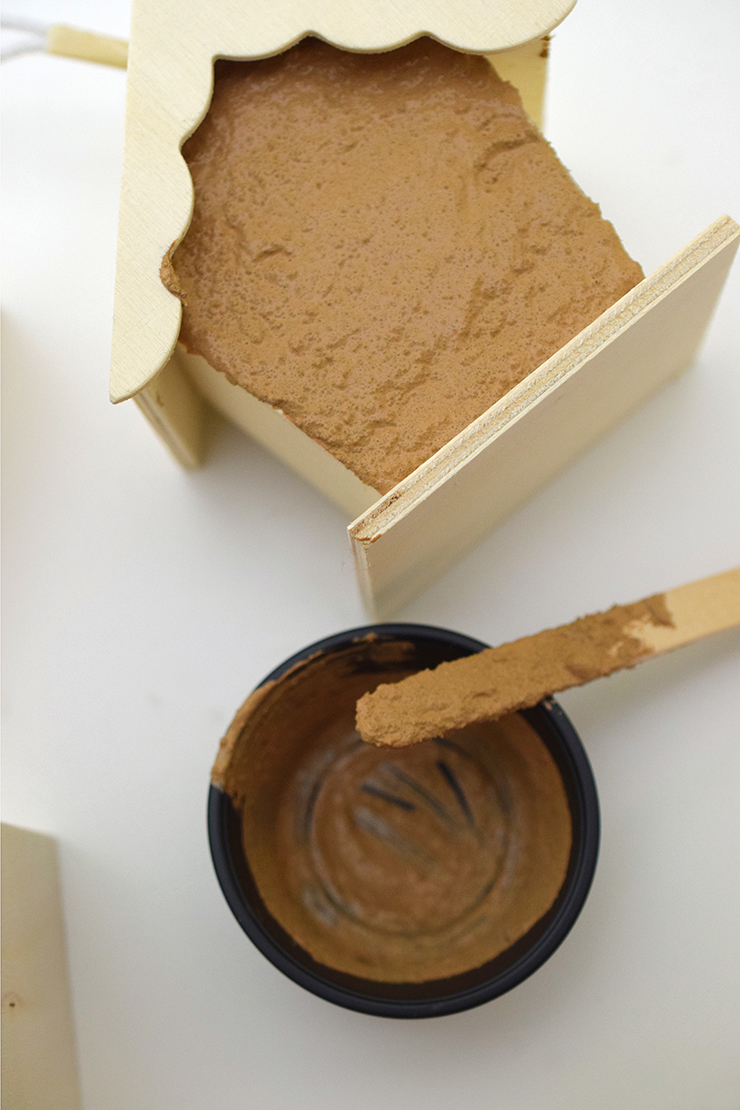 Mix your golden brown paint in a cup with a roughly equal amount of sand. It should be the consistency of paste.
Use a craft stick to spread the paint onto your birdhouse, almost as if you are frosting it like a cake. You'll need to do one side at a time and let the paint dry. You can speed the drying process along with a hairdryer.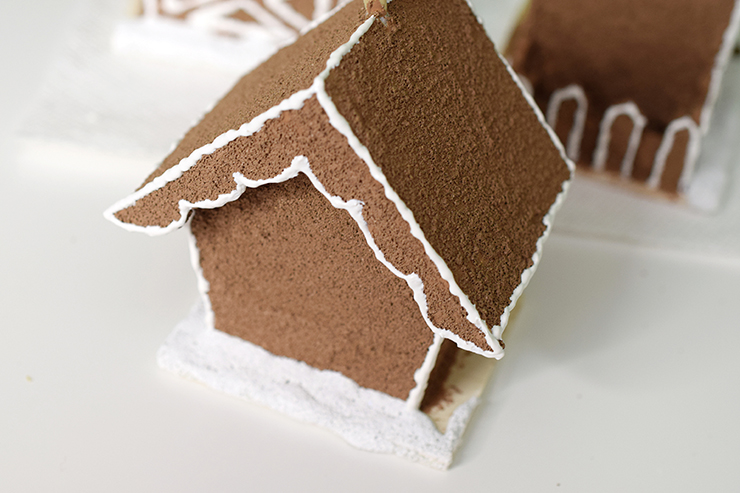 Once you've finished covering your birdhouse in the golden-brown paint, mix up some sand with white paint. You will use this mixture to create a snowy effect around the bottom of the birdhouse.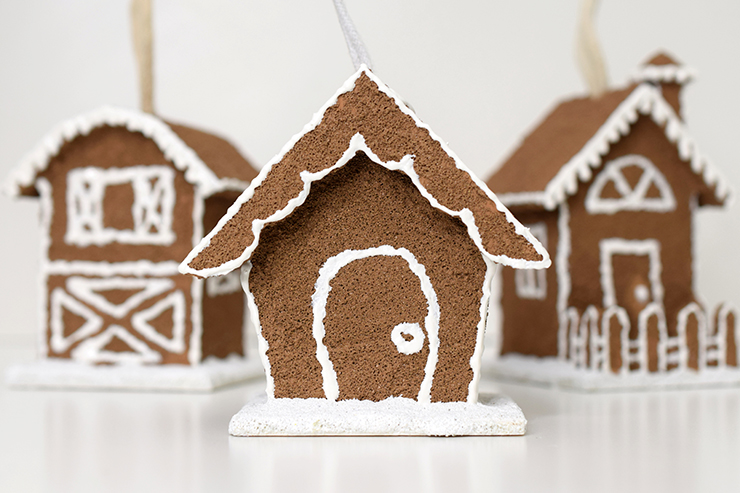 After your birdhouse is fully painted and dried, it's time to pipe on the "icing" using 3D paint. Trace around the edges of the house and add on details like windows and doors.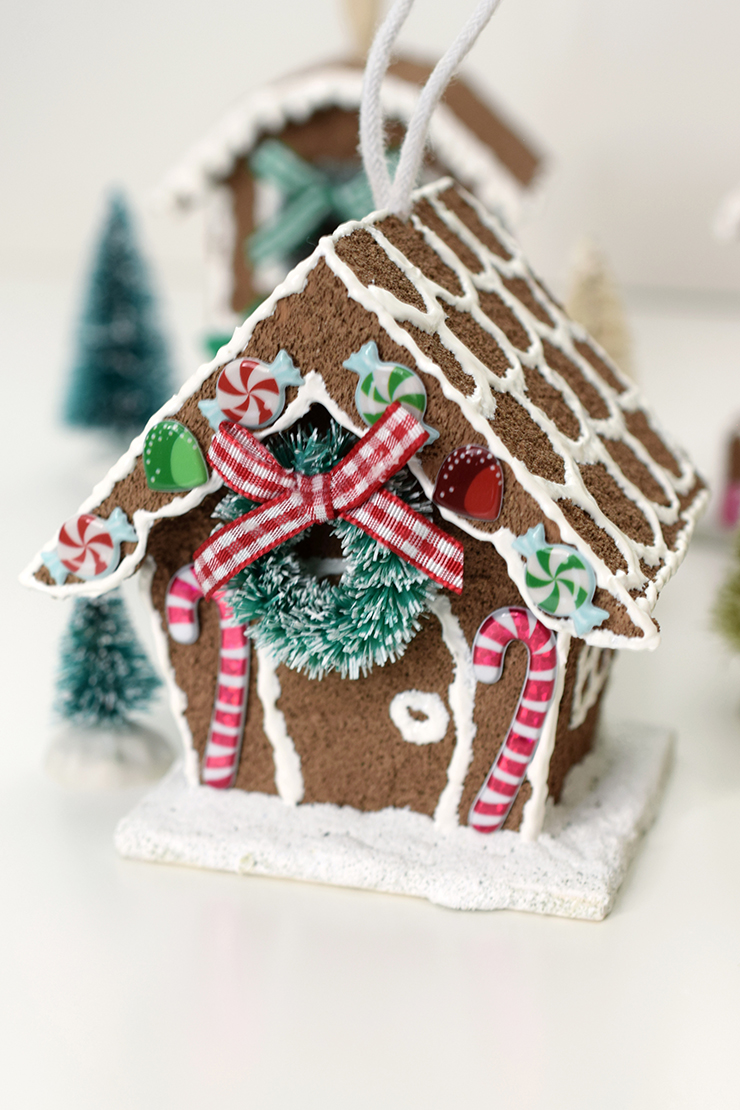 When the 3D paint is dry, you can decorate your gingerbread houses with fun holiday stickers!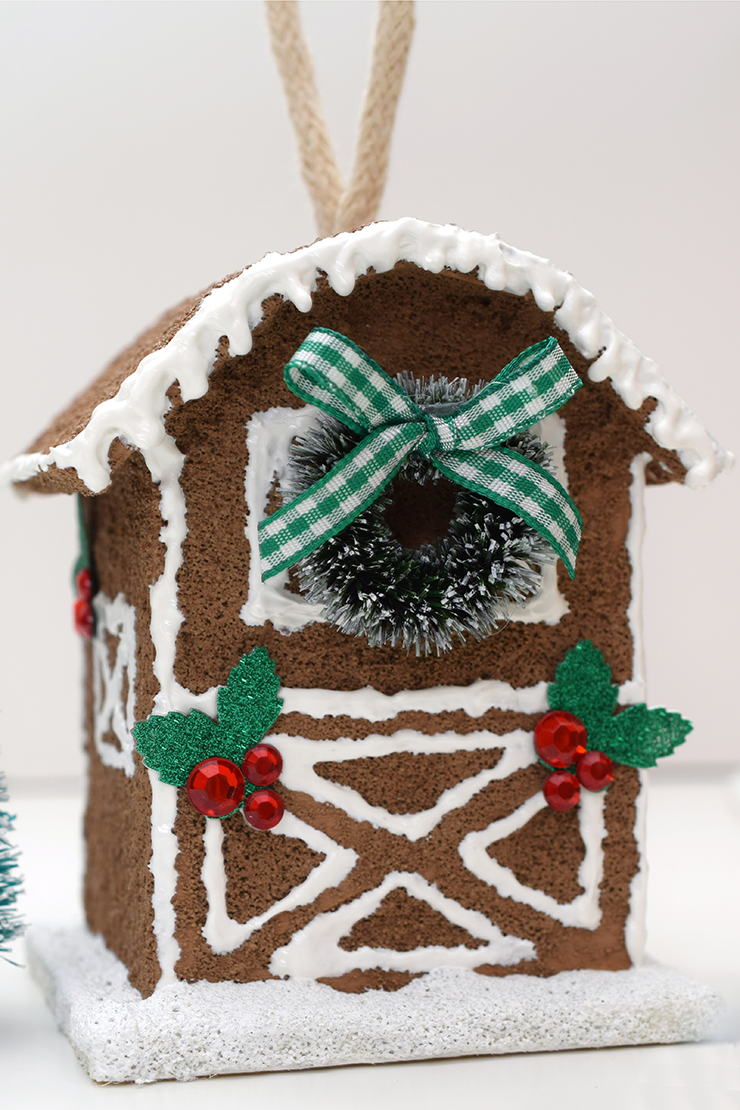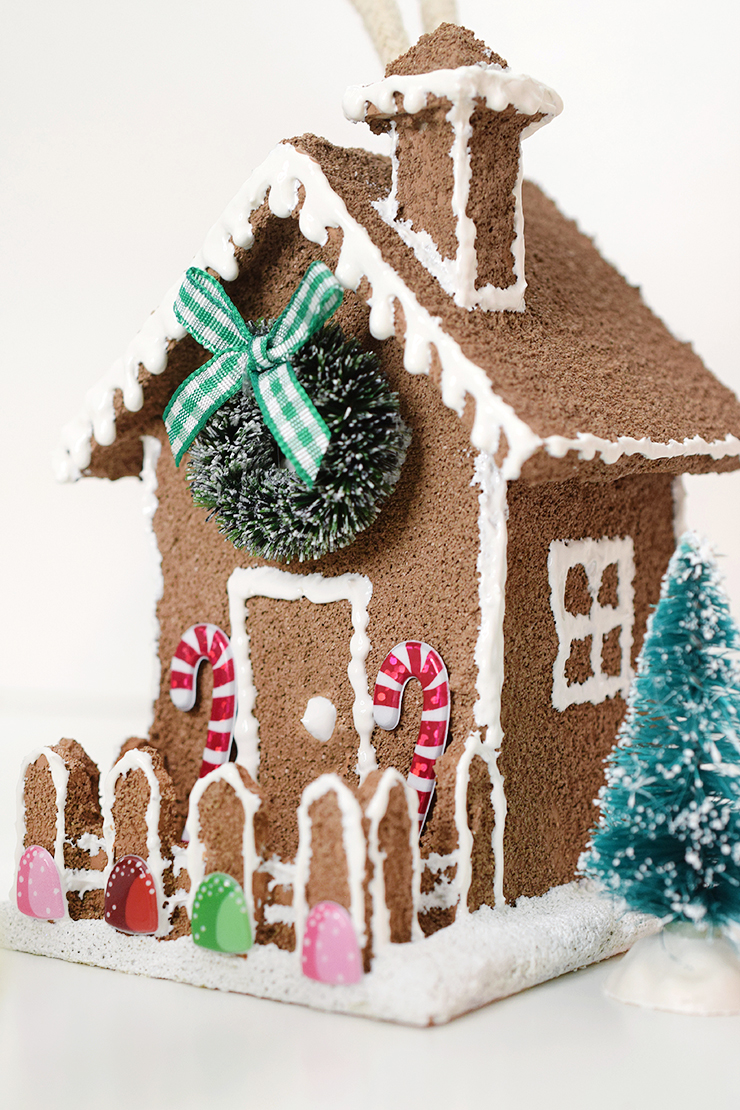 I love how cute these gingerbread houses turned out to be. And the best part is that they can be stored and used for decorations again next year. They make great gifts, too!
Now, if you want to turn your whole house into a gingerbread house…check this out!