This post may contain affiliate links which may give us a commission at no additional cost to you. As an Amazon Associate we earn from qualifying purchases.
For years, my mom gave me a small stack of discard books from the school library at the end of the year. Some of those books were treasures–books that I had loved and read when I was a little girl but that probably looked too dated for this next generation. Many of those books were new to me, however, and when I tried to read them, I learned why. They were not that great.
But rather than toss them in the trash, I decided to save them for a rainy day. I had a roommate years ago who used old discard books as art journals. She would doodle over the words and practice her sketching and even glue ephemera in the pages. I loved that idea so some of those books were transformed into art journals.
In the last few years, I've noticed more and more artists using scraps of book pages in their collages or as the basis for their entire art piece. I decided to join this movement and try to make my own piece of book page art. My first attempt went terribly wrong in a very funny way but my second try turned out really cute. One thing I learned was to draw the flowers small enough so the words wouldn't distract from the picture itself. This project was so simple; I'm inspired to make more of these. The little owl I made is sitting here in the office in a frame, and I love it!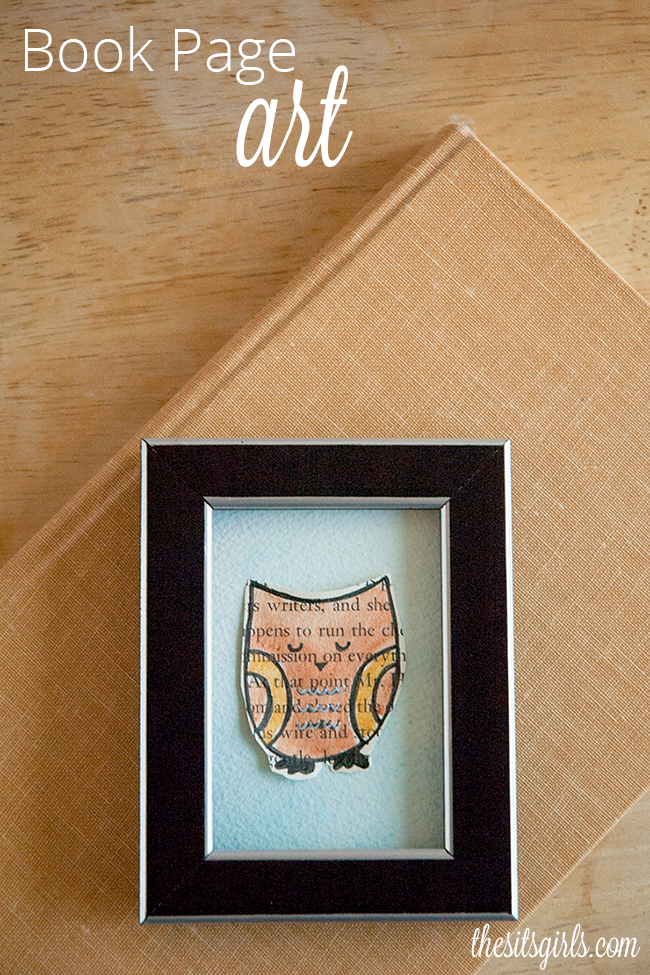 How to Make Book Page Art
You will need:
One page from an old book
Pen (I use micron pens because they're waterproof)
Scissors
Small piece of watercolor paper
Double-sided tape
Watercolor paint or pencils
White pen for highlighting
Small picture frame
To begin, draw your design onto the book page, making sure that it will fit into your frame. You might want to pencil in the frame size on the paper and then erase it later if that helps you. Carefully darken the lines so you have a nice, thick line that pops from the page.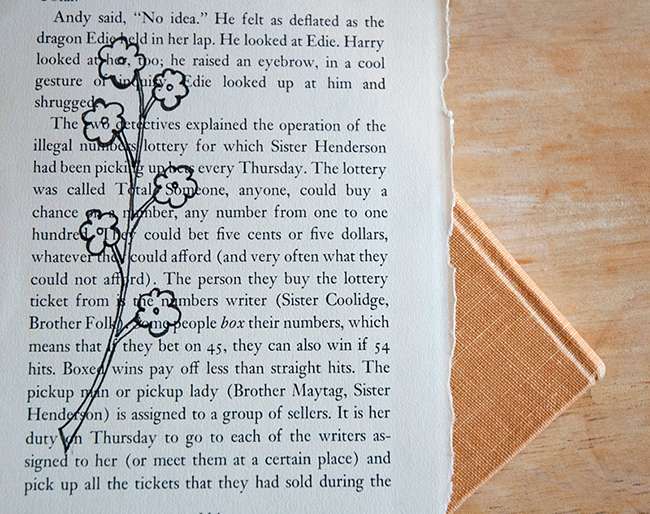 Color the design in using your pencils or watercolors. If you use watercolors, use a very small amount of water since too much water will warp the picture. Add highlights with your white pen as needed and cut the image out.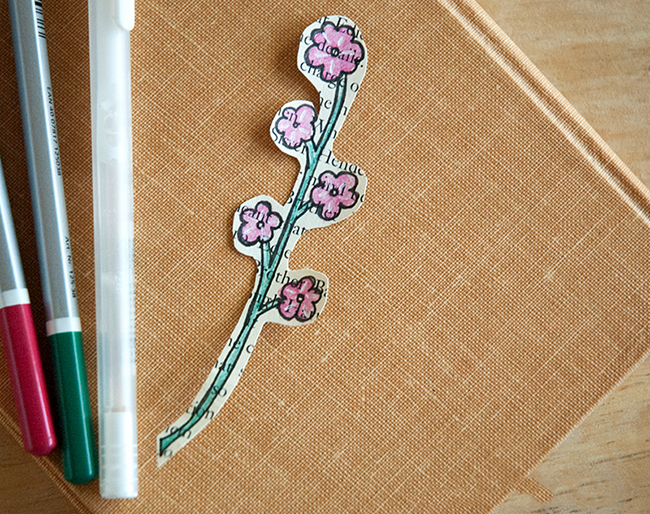 Cut a small piece of watercolor paper that fits your picture frame and paint it. I chose to color this paper with my blue watercolor pencil and added water to it to blend.
Use double stick tape to affix your book page art onto the background and frame. Isn't this the cutest? I had some mini frames in a drawer, and this project was the perfect use for them.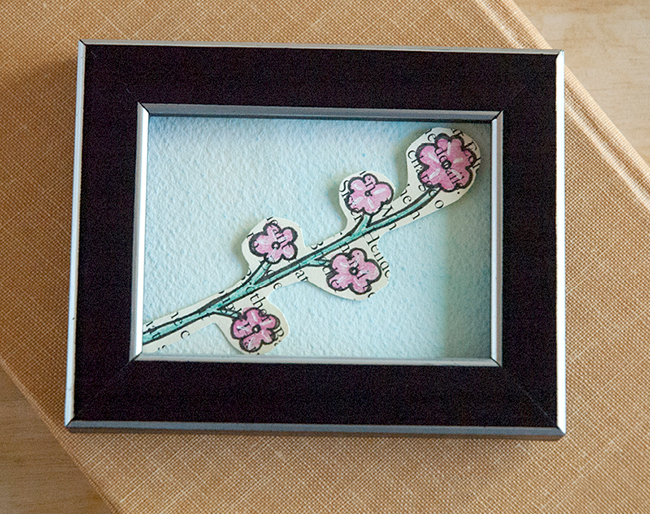 I also had to make a tiny owl. He is just too cute!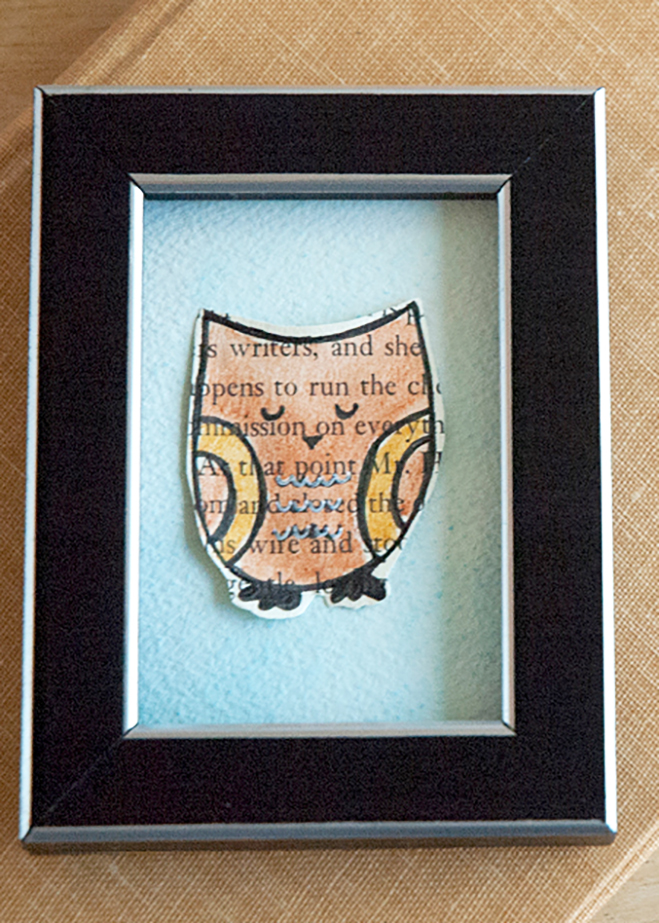 I'm so glad I tried this project. It was something I've wanted to make for a while now but I just never made the time to try. It honestly was very simple to make, and I think it would easy for older children to make as well. You could make it a little easier for them by having a simple template of a design to trace, although many kids have no problem thinking up wonderful designs on their own!
What projects are you working on this week?