This post may contain affiliate links which may give us a commission at no additional cost to you. As an Amazon Associate we earn from qualifying purchases.
When I made my Grinch punch over Christmas, I was able to justify purchasing a new silicone heart mold knowing it would get used for a chocolate heart piñata for Valentine's Day, too. Chocolate Piñatas are always a good idea! (Make sure you check out our Easter Egg Piñatas this spring.) Not to mention, what's more fun than smashing a heart with a wooden mallet?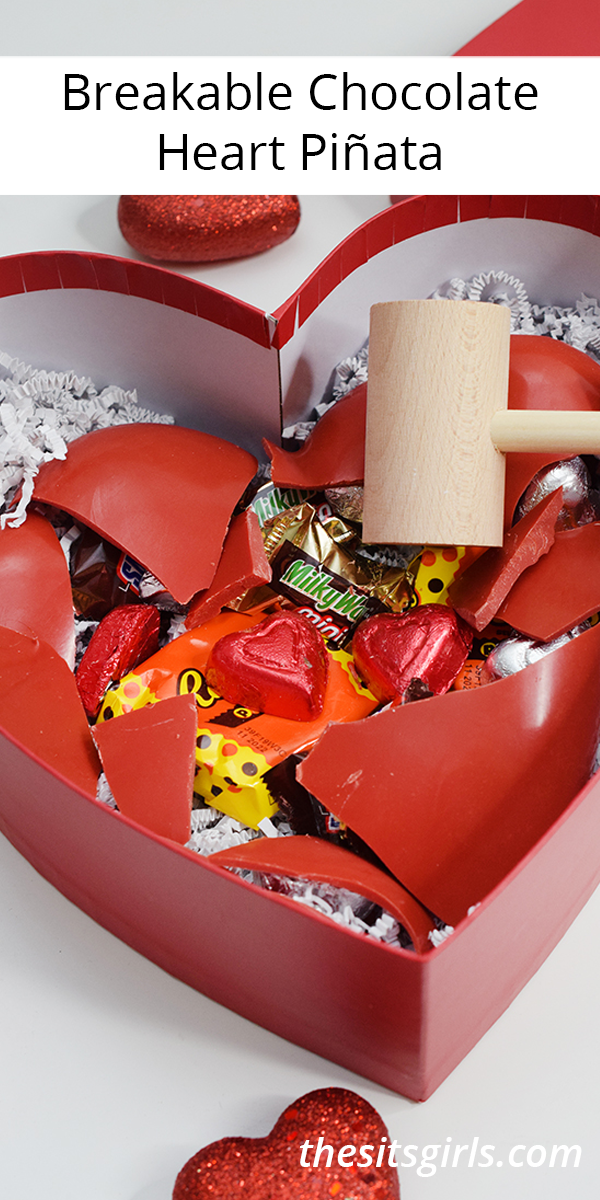 Breakable Chocolate Heart Piñata For Valentine's Day
To make your own chocolate heart, you'll need:
Treats To Go Under Heart
Box and Crinkle Paper
How To Make A Breakable Chocolate Heart Piñata
Melt your candy melts in the microwave at half power, 30 seconds at a time. Stir each time until the candy is fully melted. Carefully coat the inside of your heart mold with the melted candy.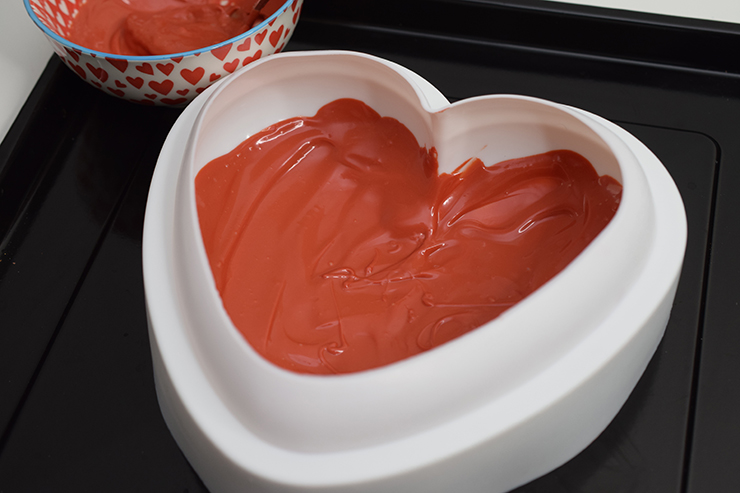 You'll want to do this on a plate or tray so that you can easily move the mold without it collapsing. The heart mold that I used had a lip at the top that you do not want to coat with the candy as it will make it too difficult to remove.
Once the mold is coated, place it briefly in the freezer to harden. Once the candy is set, carefully remove it from the mold. If it breaks, no worries. Just re-melt and repeat the process. There is a bit of a learning curve in getting just the right amount of candy coating to ensure it's easy to remove from the mold.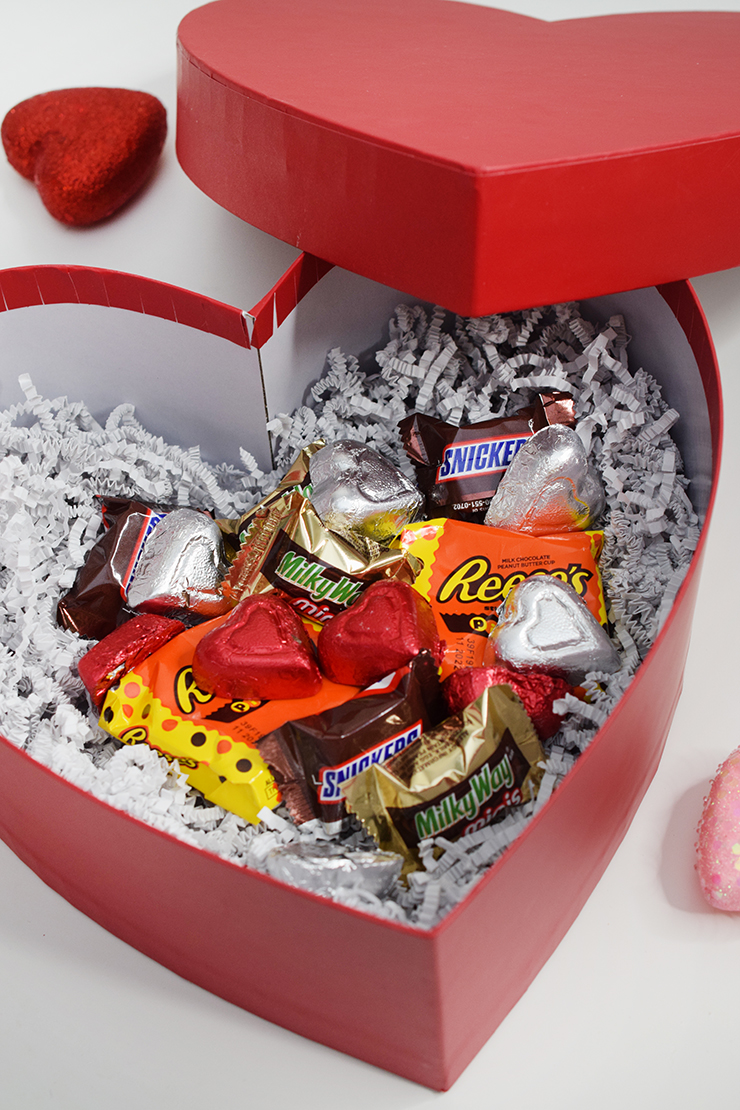 Add crinkle paper to the inside of your box and place your treats in the center. I was able to find a heart-shaped box at the craft store that was the perfect size to hold my chocolate piñata!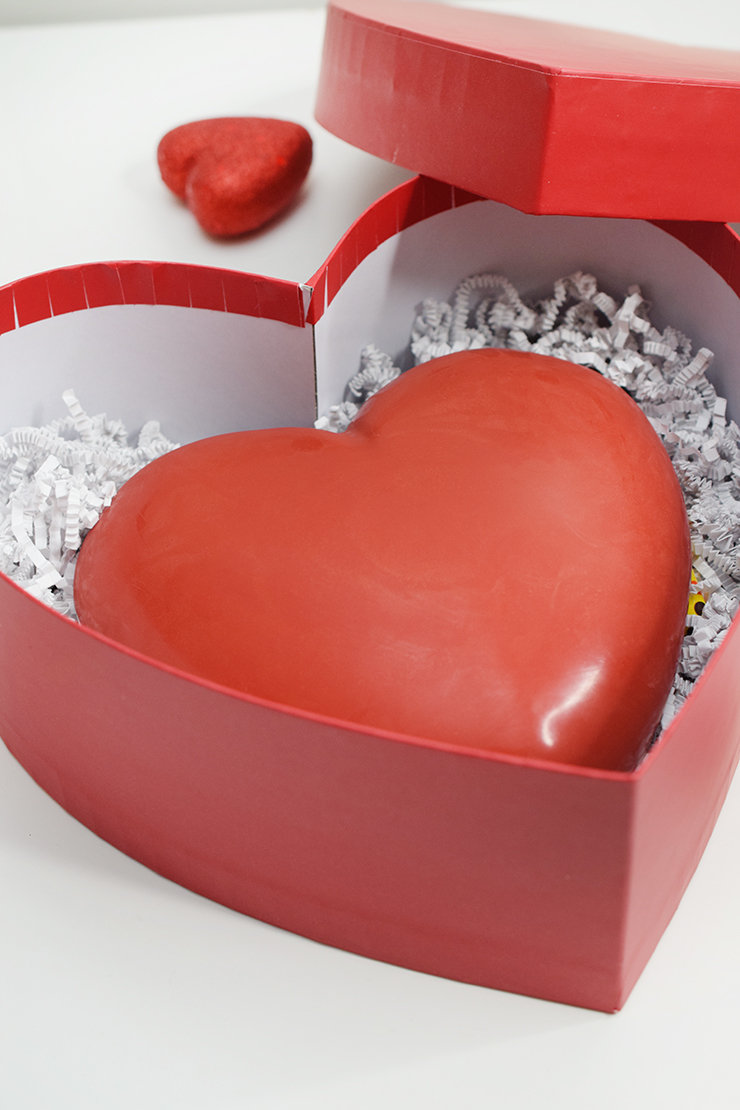 Place the chocolate heart over your treats and it's ready to gift.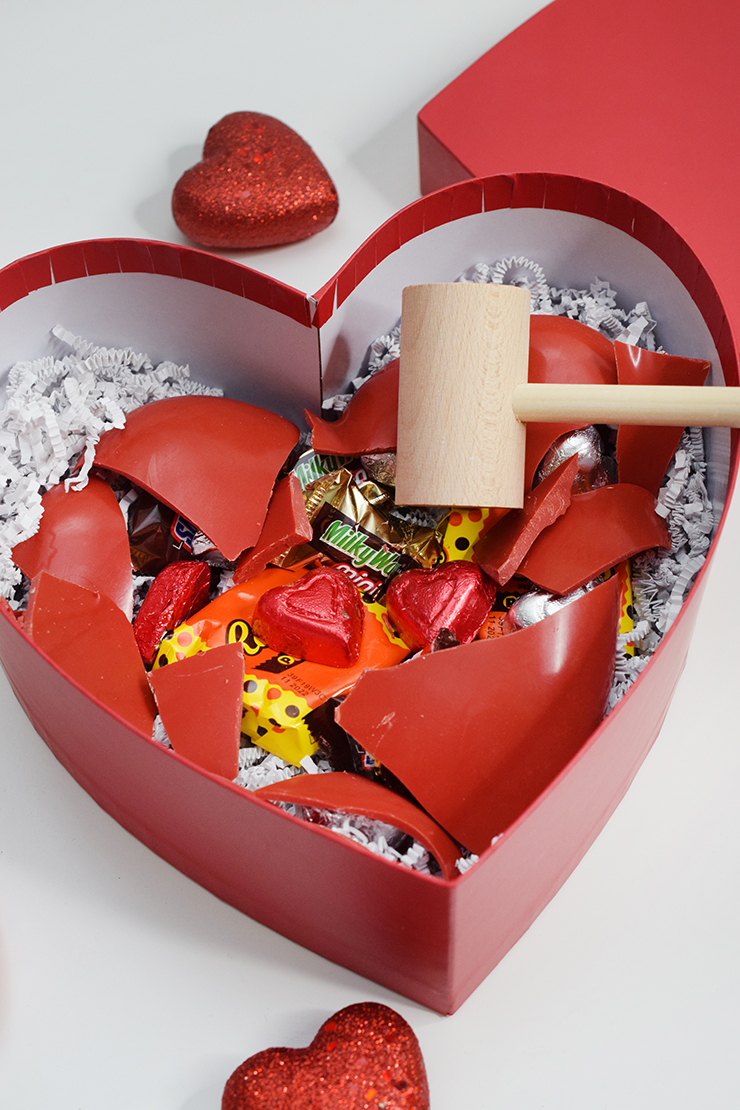 Make sure to include the mallet, so your Valentine can have the fun of breaking the chocolate heart piñata!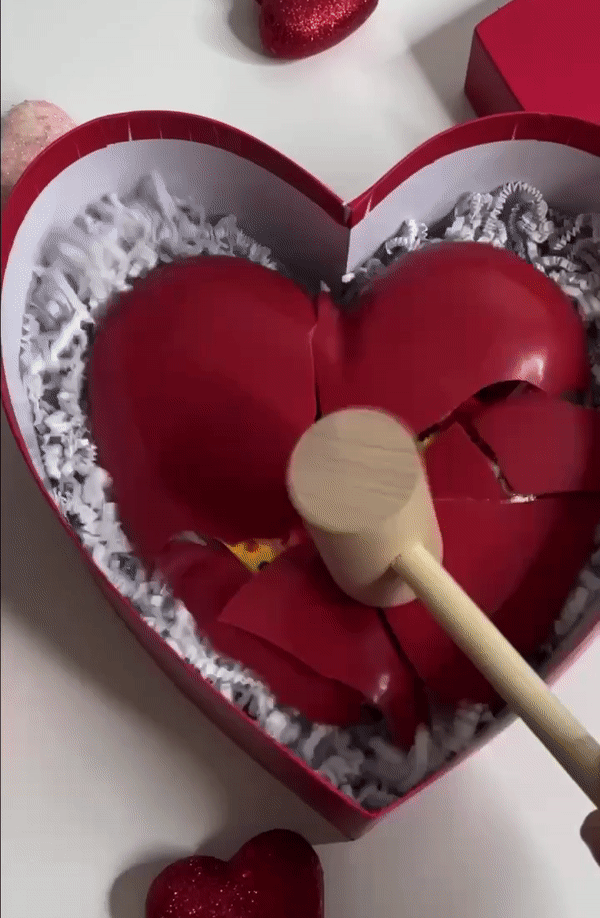 Happy Valentine's Day!