This post may contain affiliate links which may give us a commission at no additional cost to you. As an Amazon Associate we earn from qualifying purchases.
Holidays are my favorite times to take fun portraits of my kids. This year I decided to make bunny ears for my kids to wear during Easter portraits. I used leftover things from other craft projects to create a bunny ears headband. After they were completed, I thought they kind of looked like a fun Snapchat filter.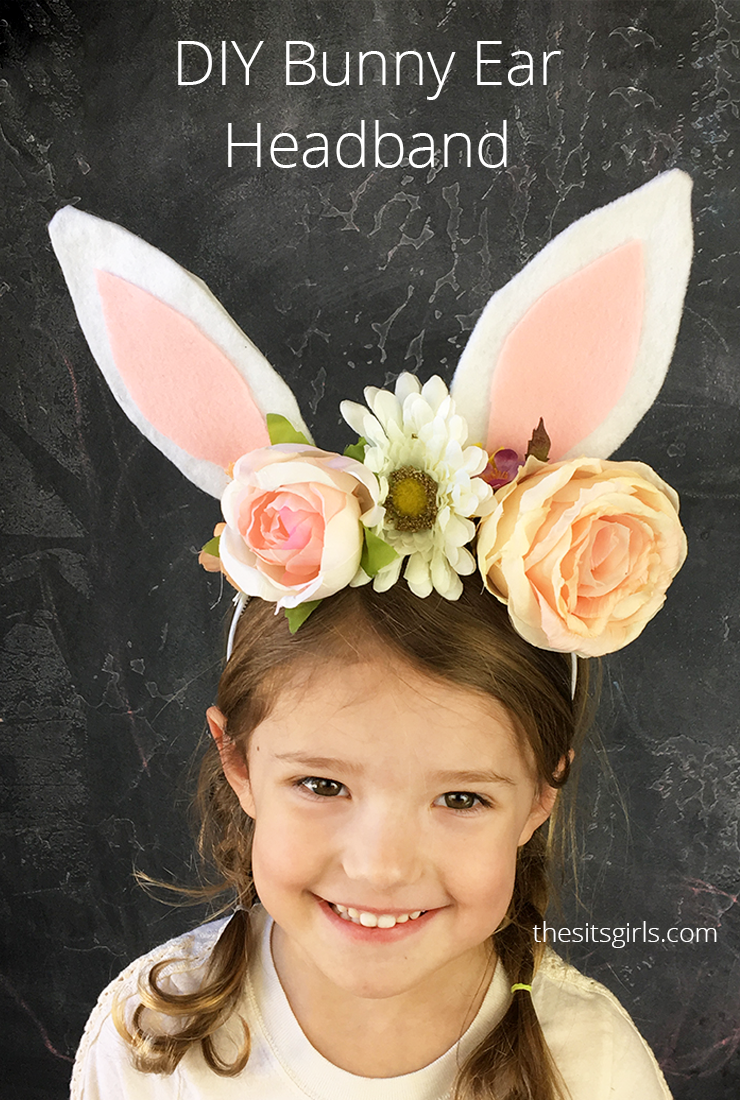 DIY Bunny Ears Headband
Materials:
(*this post contains affiliate links)
I used leftover floral wire to create the form of the ears for the bunny. I made a version using an old wire hanger as well, but once they were completely finished they proved to be a bit heavy. Floral wire is really easy to manipulate and is so much lighter.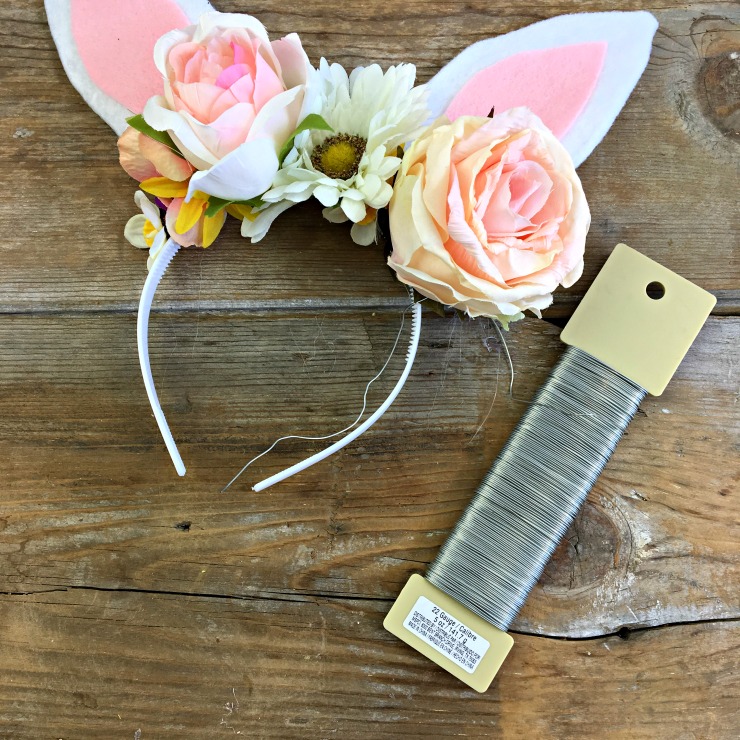 How To Make A Bunny Ears Headband
I played with the wire until I got a shape I was satisfied with, and then I made another to match. You can make your ears however long you like. I made mine shorter since I was making them for my daughter.
For the back side of the ears, I cut a rough shape out of my felt and  glued it to the wire. I folded the excess felt inwards around the wire to give it extra strength. On the front part of the ear I did the same thing, but made sure my cut was precise. The felt for the front of the ears should be almost the exact size of the ear. Then I glued it to the front. I cut small leaf looking shapes out of pink and attached them to the front as well.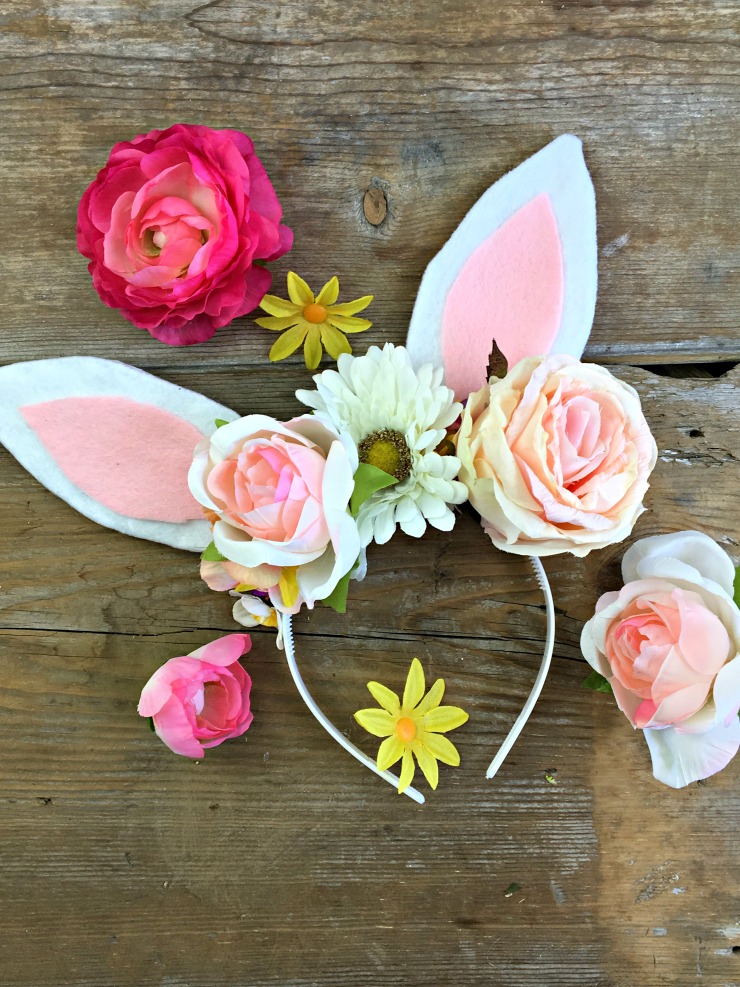 We had a plain white headband which is what I used for the base. I wrapped the extra wire around the headband and then secured it with hot glue. The next step is to embellish.
I used a variety of flowers to create a kind of crown around the base of the ears.  It will cover the wires if you were a bit messy when you attached them to the headband. You can use flowers that are all the same color or variety. I like a variety of flowers, it makes it feel like they were gathered in a field.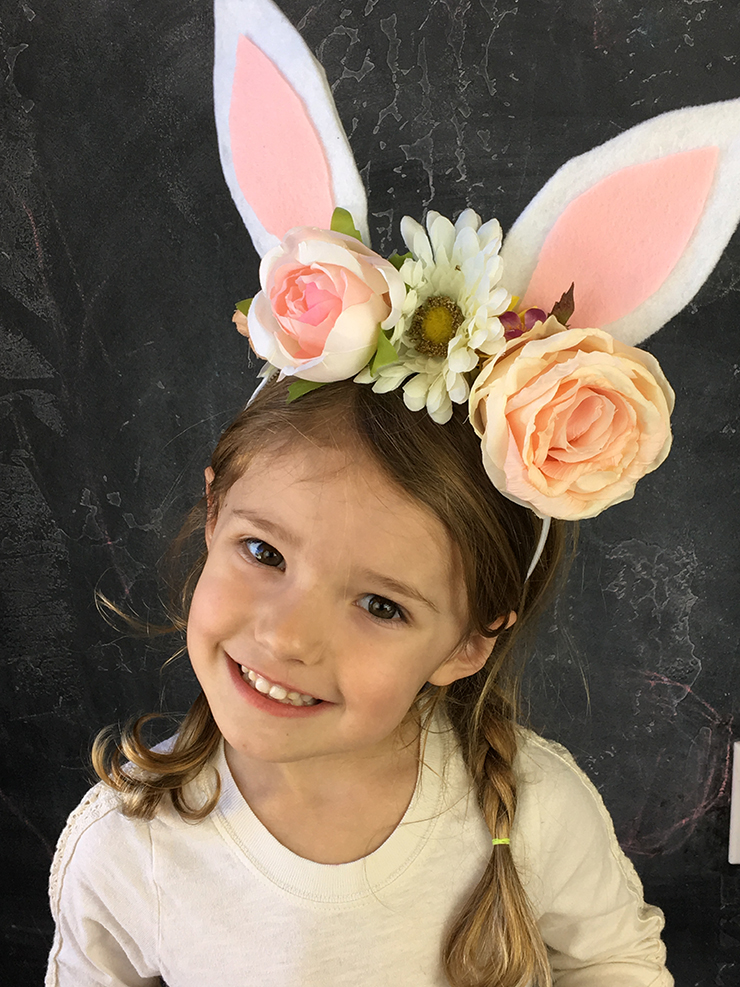 My daughter was thrilled with the ears! She said she feels like a bunny princess. I scored some major mom points! The best part is, you can customize the bunny ears however you like. In place of flowers you could put a crown, or stars, or maybe a bow! The options are endless.
Check out all of our fun Easter crafts and recipes here, including these adorable pom pom bunnies!