This post may contain affiliate links which may give us a commission at no additional cost to you. As an Amazon Associate we earn from qualifying purchases.
Teachers do so much for our children and we need to remember to thank them during the holidays and teacher appreciation week, which is May 4-8th this year. Little gestures all year round tell them you appreciate them, even it is a simple thank you when you see them at school. Gifts can be tricky, and depending on how many kids you have, expensive. This is why I decided to make these inexpensive DIY Candy Easter Basket gifts for under $10. Most stores have the movie size candy boxes for $1. While I was at the store, I was also inspired by the school supplies while I was at the store, and made a second basket. So today you will get two DIY tutorials in one!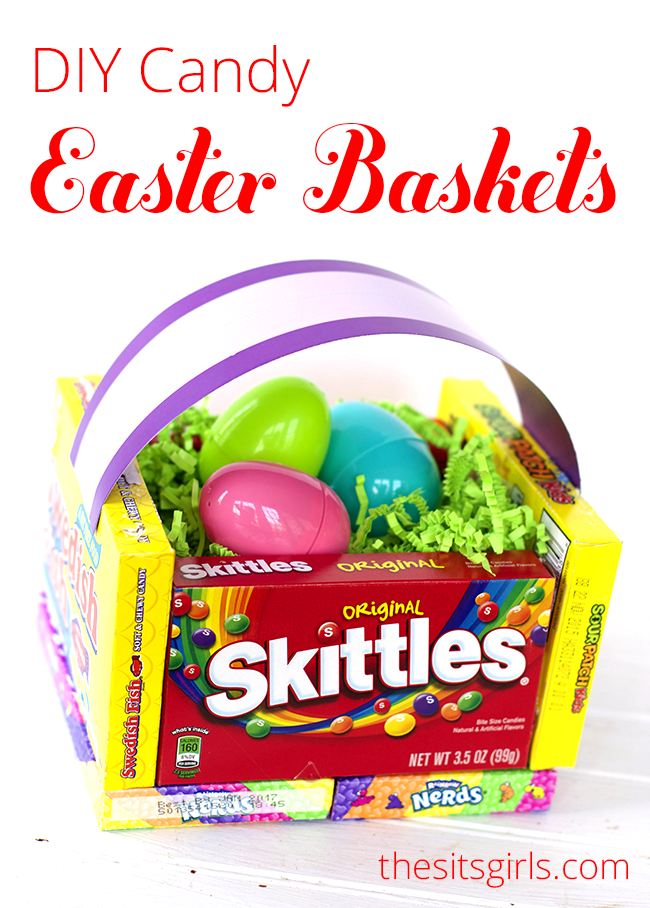 DIY Candy Easter Basket
Since Easter is around the corner, we are starting with the DIY  candy easter basket utilizing 6 movie size candy boxes. Play with the boxes at the store before purchasing.  Make sure you can figure out the perfect matching boxes to make a basket. My kids and I were on the floor at our store trying combinations, and of course I forgot the combo that worked when we got home. TAKE A PHOTO at the store so you remember.
To make DIY Candy Easter Baskets you need:
6 boxes of movie size candy
a glue gun
your memory, if you forgot to take that photo
Easter grass
plastic eggs (with more candy) to put in the basket
Start building your basket from the bottom up, glueing the sides that touch. Simple, right?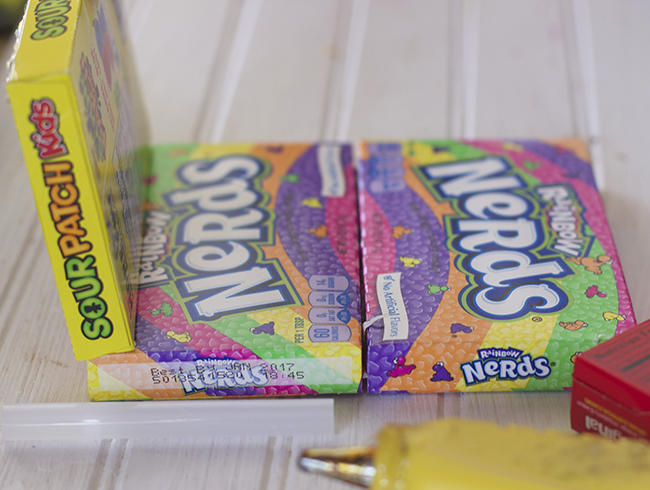 Then build up your long sides and the middle sides. You will know by now if you did it wrong; I did and had to pull it apart.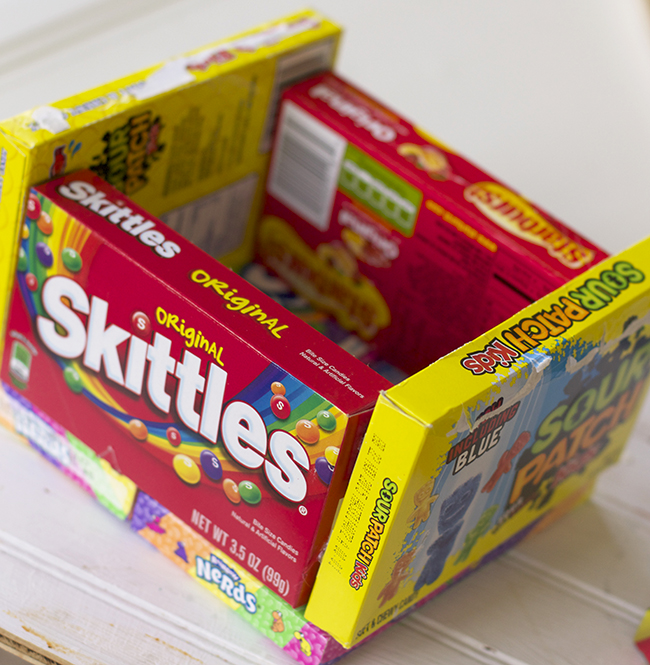 Now you have the perfect little box. I could not find a candy handle that would work so we just used something we found in the school supply area and glued it on.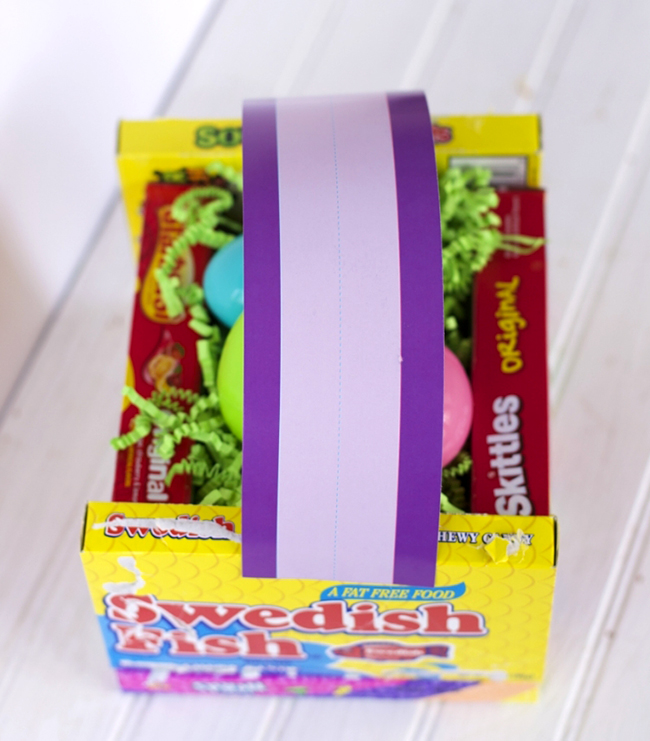 Fill it with Easter Grass and more candy if you want, or even school supplies.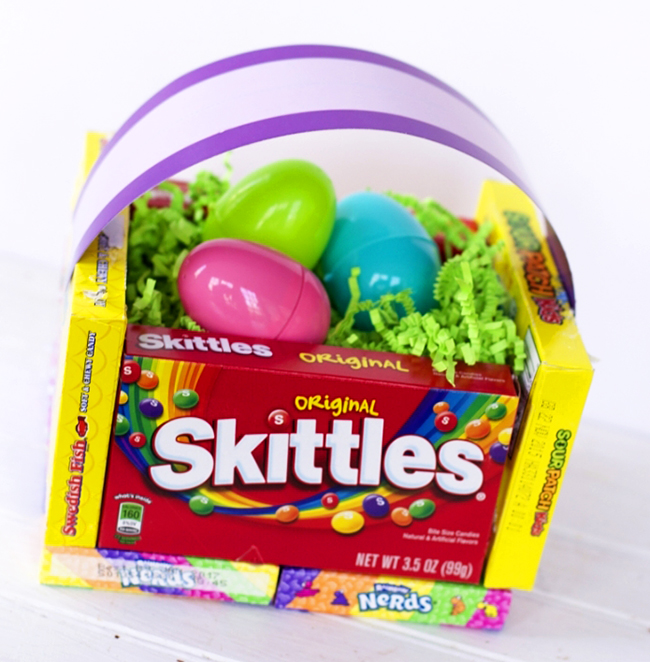 Speaking of school supplies, this where my second idea arose. Why not make a basket out of school supplies? I was looking to stay under $10, so I went to the $1 and under store. This limited my "box selections". If you have a bigger budget, I would recomend heading to an office supply store.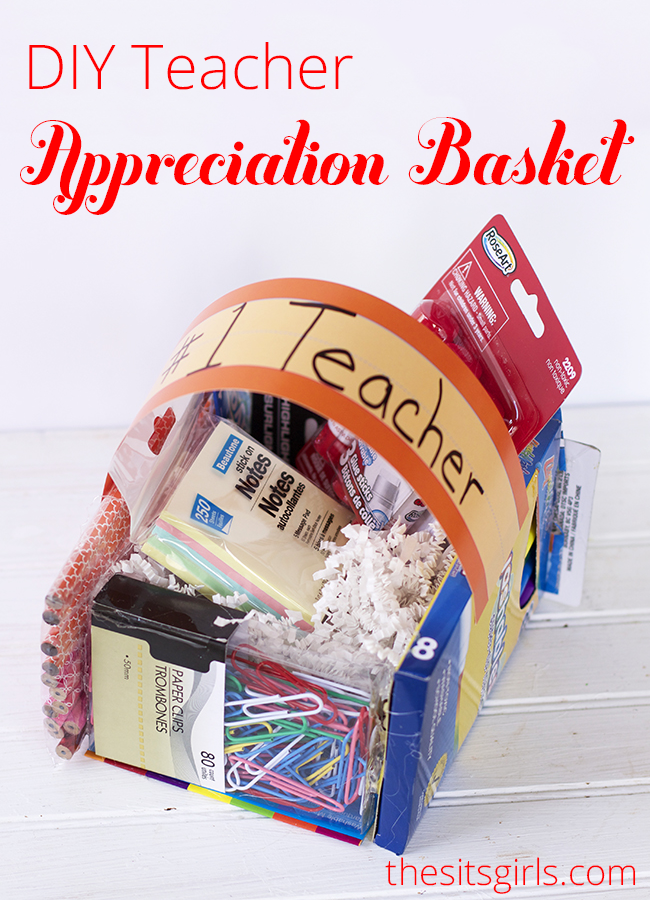 DIY Teacher Appreciation Basket With Office Supplies
Once again, grab 5- 6 items you can build the base of the basket with, and take that photo at the store! You will do the final assembly at home. While we were working, we realized items with plastic coating don't glue as well as the candy boxes, but it still stayed in tact.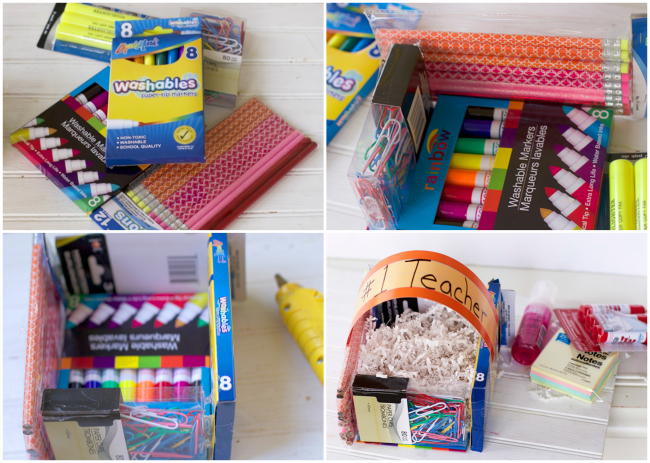 Add your handle last. If you plan on writing on it, do so before glueing it on! Once your basket is complete, fill it with more school supplies. All teachers need more supplies by spring time.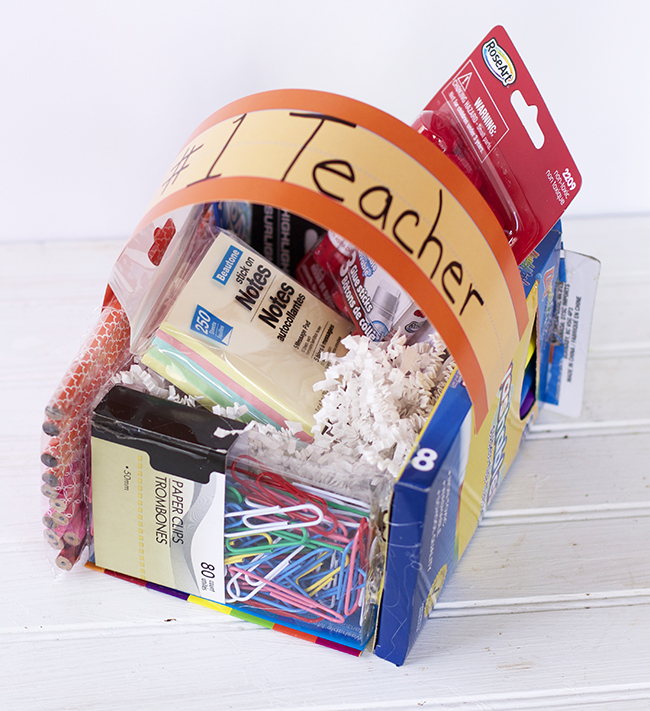 Hope you like these fun and useful teacher gifts!