This post may contain affiliate links which may give us a commission at no additional cost to you. As an Amazon Associate we earn from qualifying purchases.
As the summer turns into the new school year, I am always looking for ways to organize my clutter! Making a DIY Message Board with chicken wire is the perfect way to battle the craziness fall schedules can bring.
It's a simple and cute solution to a common problem. Even better, its as easy as 1-2-3!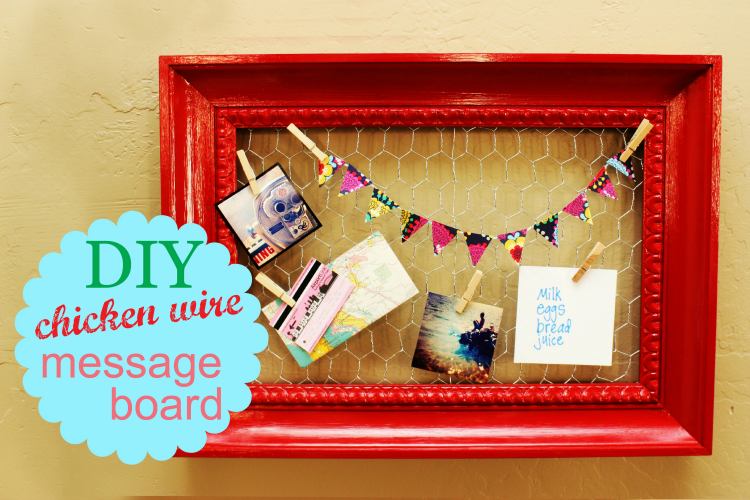 DIY Chicken Wire Message Board
Keeping everything straight can sometimes be a massive chore! Setting up an organized message station can help to keep everything settled and calm. Don't let disorganization get the best of you, plan ahead now!
To create this DIY Chicken Wire Message Board, you will need the following supplies:
A large wooden frame
Chicken wire, enough to fit inside the frame
Paint
Mini clothespins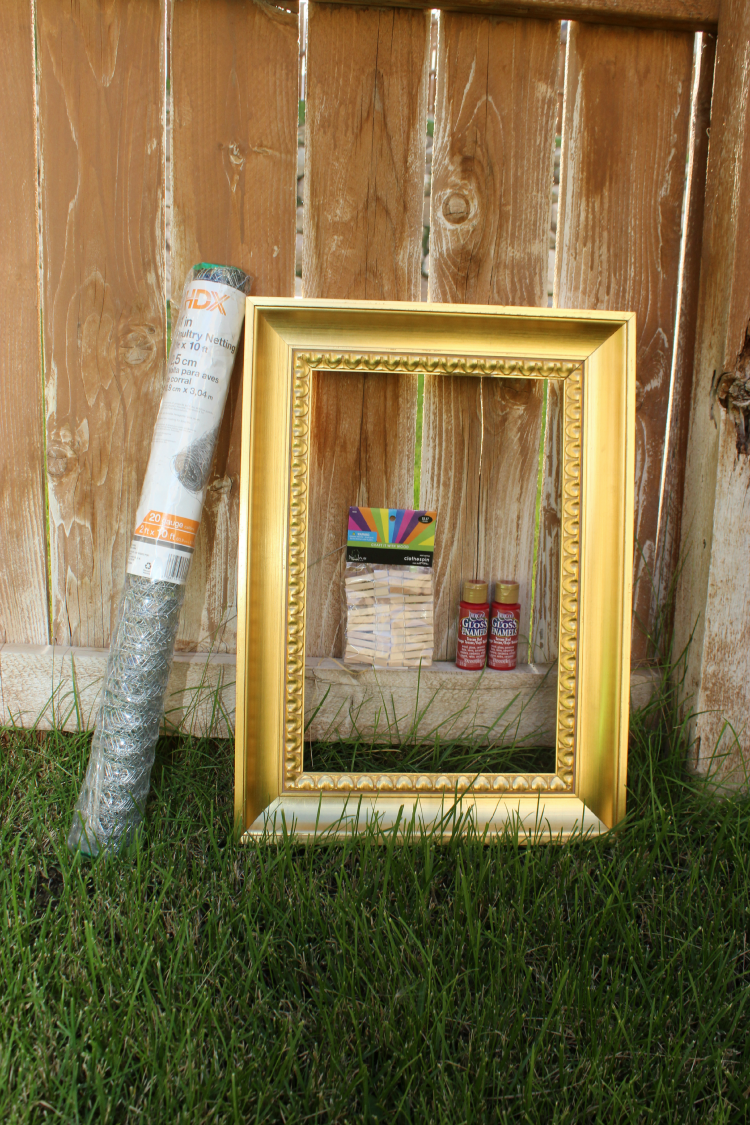 Tools you will find handy are:
A foam brush
A staple gun
Wire snips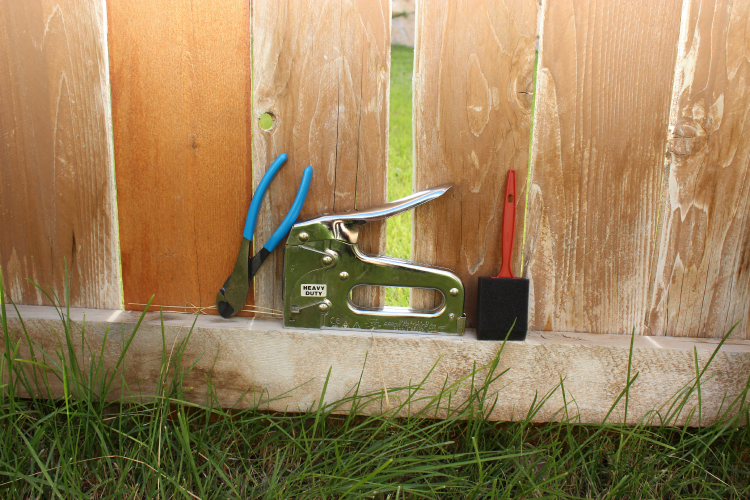 To begin, prep your work surface for painting and gather your frame, brush, and paint. Paint your frame allowing adequate time between coats for a smooth appearance.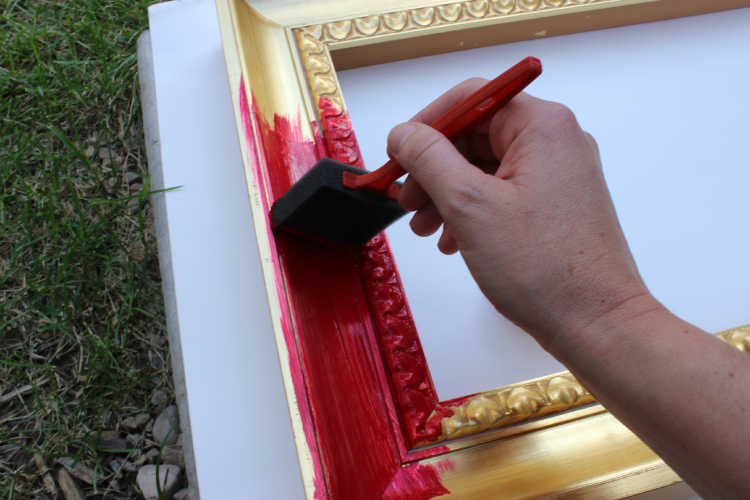 I used a semi-gloss craft paint, and I let my frame sit in the sun for about 30 minutes between coats.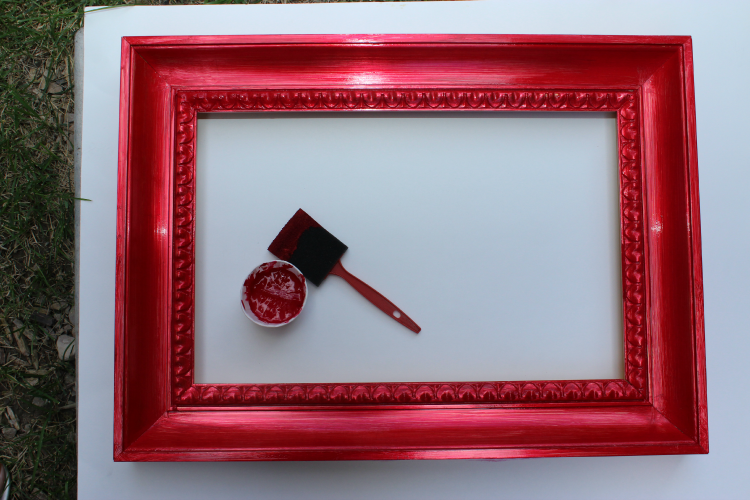 Once your paint is totally dry, set it on top of the chicken wire and measure out an estimate of how much chicken wire you will need.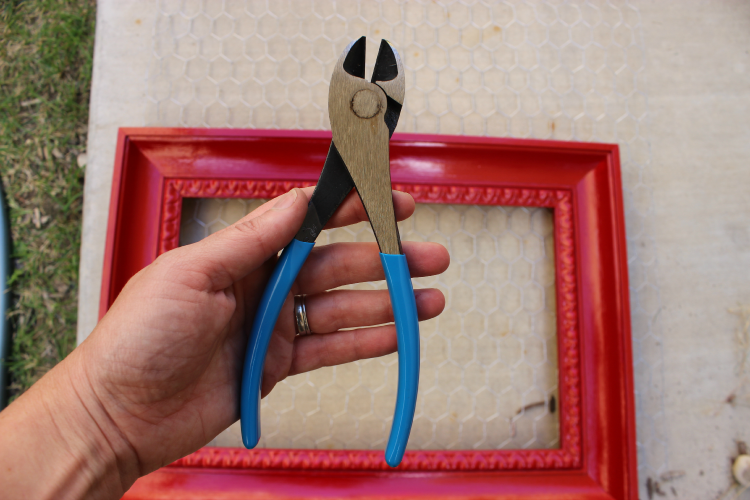 Then, using the wire snips, cut your chicken wire.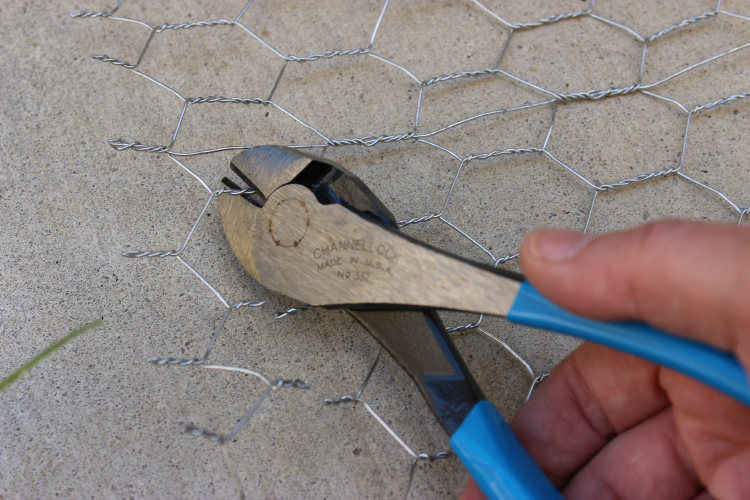 Next, flip your frame over and do a second measurement, trimming the chicken wire to fit inside. You will want it slightly larger than the inside of the frame so you will have something for the staples to grab on to!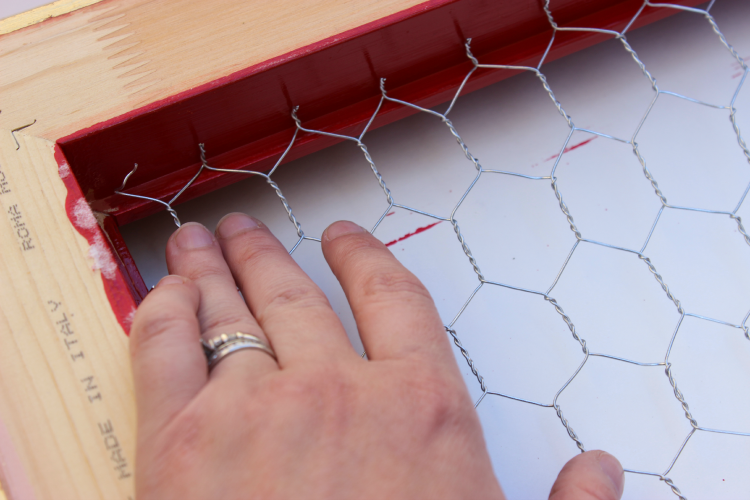 Manipulate your wire down inside of your frame, using some pliers or your fingers to bend the edges up against the sides.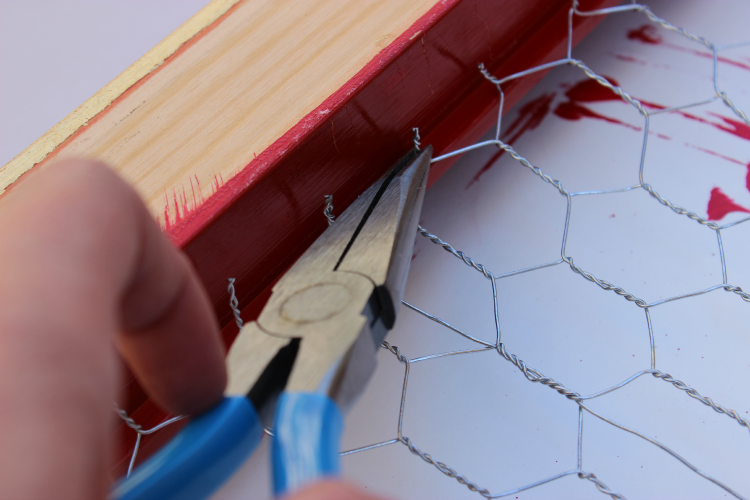 Tip your frame up on its side and staple down the chicken wire to the sides of the frame, keeping the staple gun as close to the opening of the frame as possible.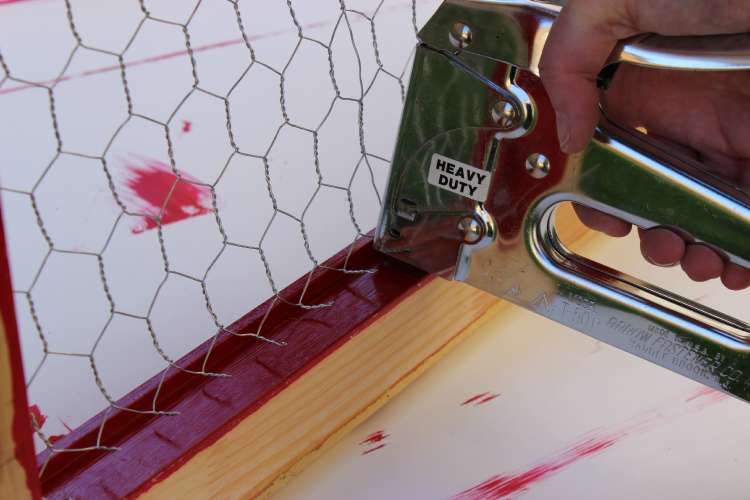 Once you staple one side, flip the frame over, and do the other side.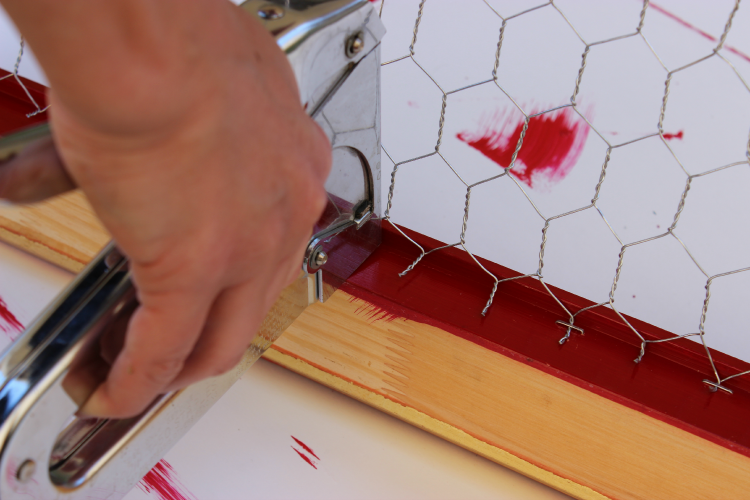 It's okay to pull and tug on your chicken wire to get it tight and flat.
Repeat this process on the last two sides.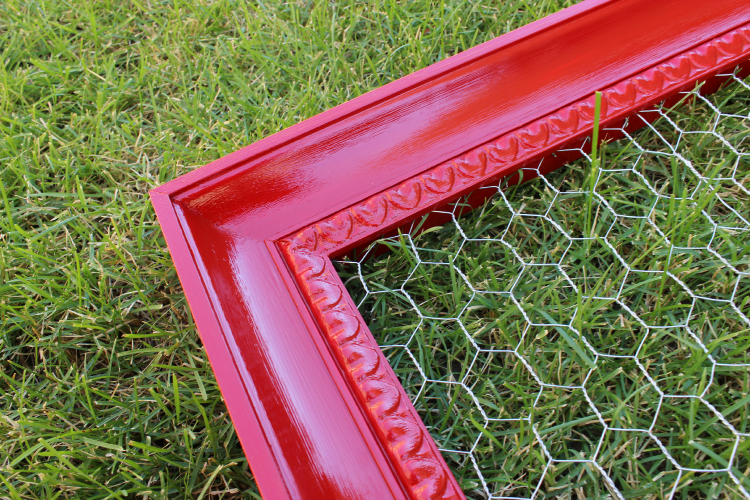 To hang notes, photos, and other ephemera on your message board, use clothes pins.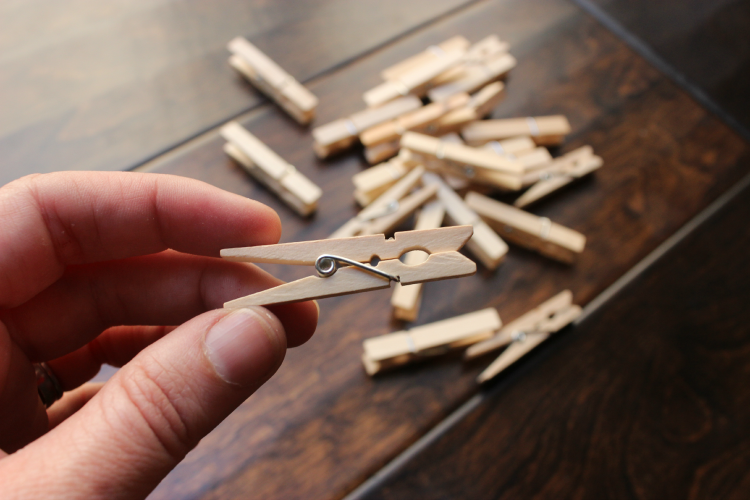 I found a smaller sized clothes pin at my local craft store. If you want to take the project to the next step, you can decorate your clothes pins with washi tape, markers, or paint. I left mine plain.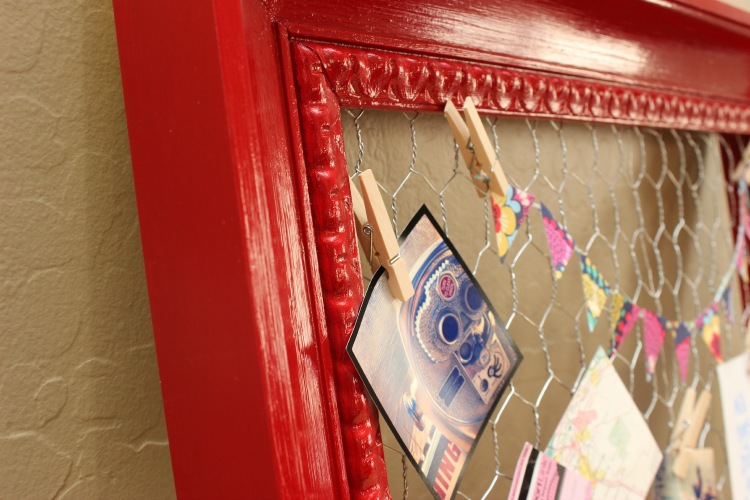 A DIY Chicken Wire Message Board is perfect to hang in a home office, or a space used for organization. Not only is it functional, but it's a great addition to your home décor.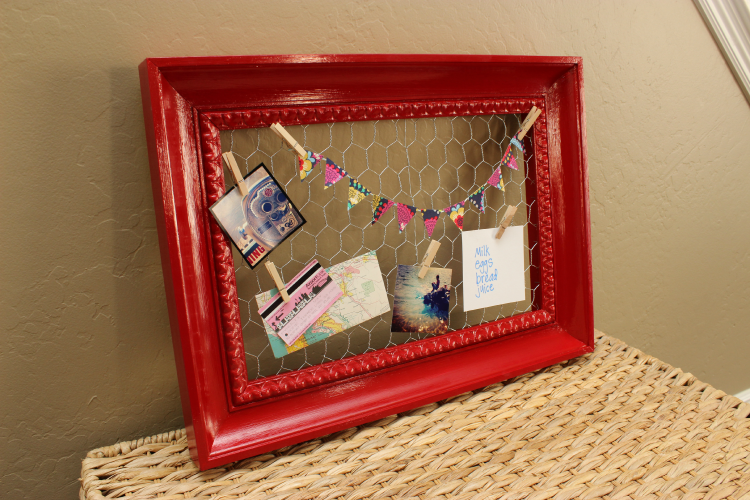 Happy crafting!