This post may contain affiliate links which may give us a commission at no additional cost to you. As an Amazon Associate we earn from qualifying purchases.
Christmas has come and gone, and the reality of winter has set in. The days are cold, and I am looking forward to another holiday to celebrate! Some people think Valentine's Day is cheesy, but I love the idea of celebrating important people in your life. Roses are always a go-to for Valentine's Day gifts, but they wilt and die quickly. Why give fresh flowers when you can give chocolate flowers? These DIY Chocolate Kiss Flowers are the perfect way to say, "Will you be my Valentine?"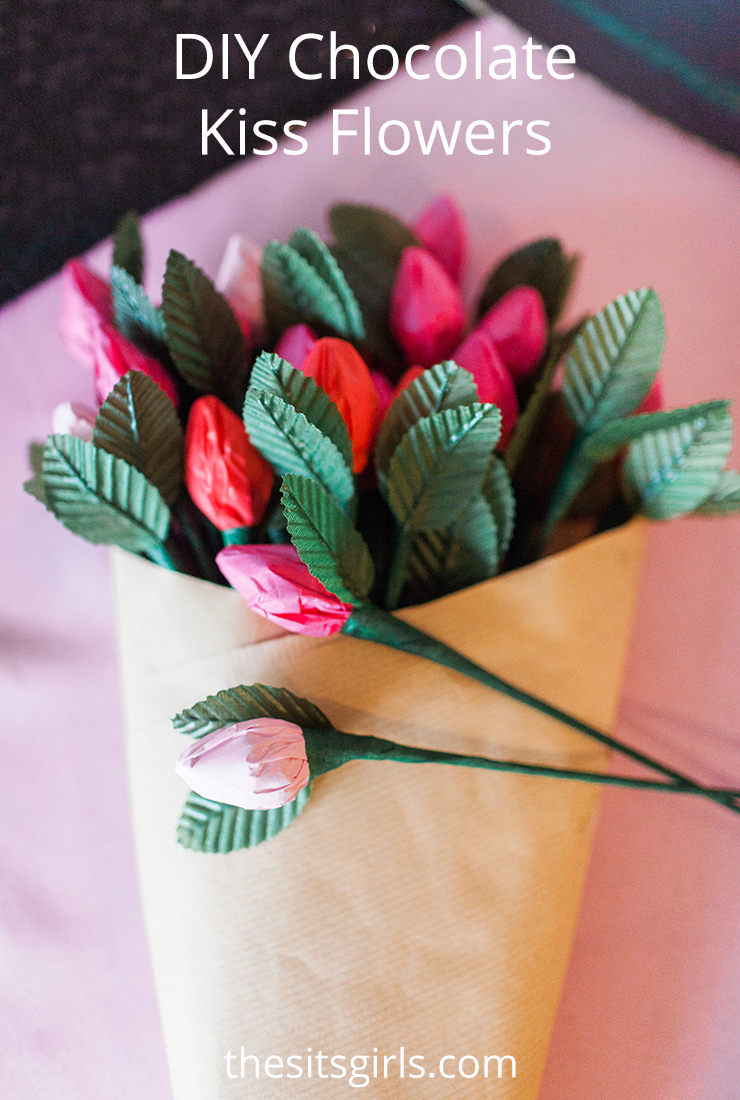 DIY Chocolate Kiss Flowers
This is a great project for a DIY Valentine's Day gift, because these chocolate roses are super easy to make! Note: this post contains affiliate links which may give us a commission at no additional cost to you.
Chocolate Kiss Flowers Materials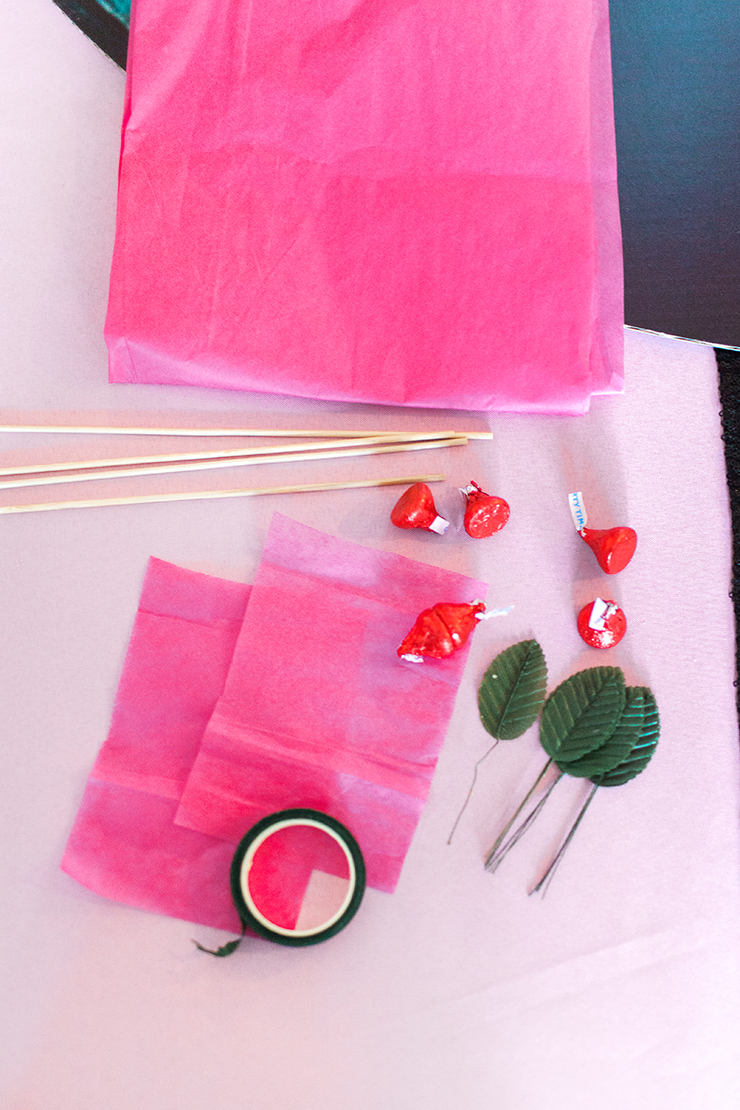 How To Make Chocolate Kiss Roses
Begin by gluing the base of two Hershey kisses together. I recommend using a low-heat glue setting, so you don't have to worry about melting the chocolate.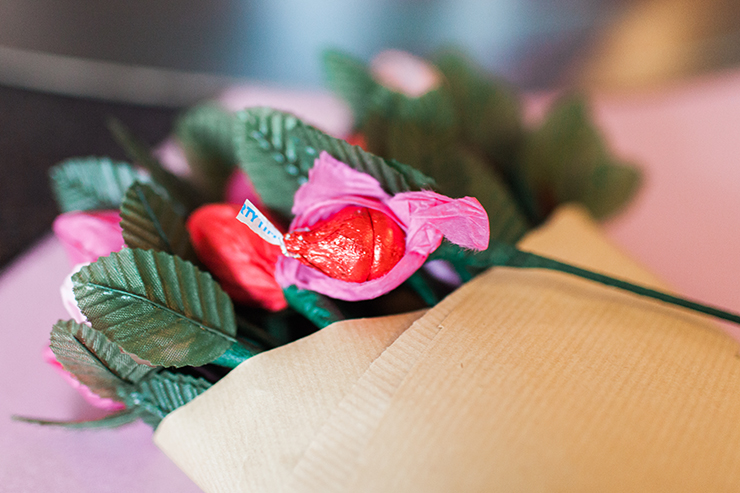 Next, cut two squares out of your tissues paper. As you can see in the above video, I did not measure my paper specifically. You just need to make sure the paper squares will cover the Hershey kisses and have enough space on the ends to wrap around the base of the kabob stick.
Slide your kabob stick next to the Hershey Kisses. Cover with the tissue paper, pinching and twisting the tissue paper around the kabob stick below the kisses.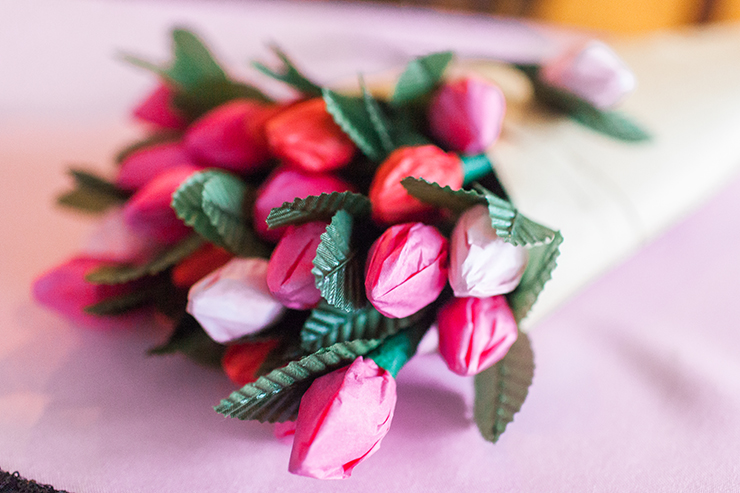 Using your floral tape, begin at the base of your chocolate kisses and tightly wrap it around a few times. The floral tape is a bit sticky, so you should have no problem getting it to stick. Insert one of the fake leaves and wrap with the floral tape a couple more times. Finally, insert a second fake leaf and wrap the floral tape tightly all the way down to the bottom of the stick.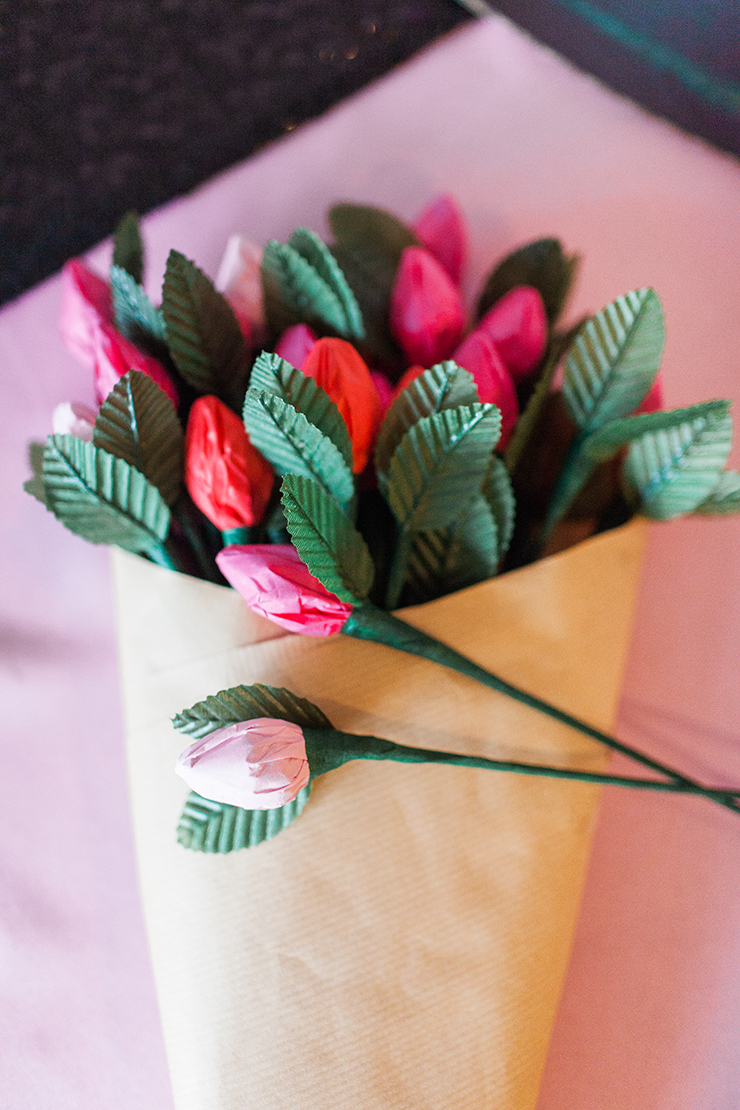 The process of making the flowers is SO simple!
You can attach a sweet tag and hand them out individually or put them in a vase! I chose to use some brown wrapping paper and wrap them like a fancy fresh floral bouquet. However you display them, these chocolate kiss flowers are sure to be a tasty treat!
Happy Valentine's Day!
If you want more DIY Valentine inspiration, check out all of our Valentine's Day craft and DIY projects here.