This post may contain affiliate links which may give us a commission at no additional cost to you. As an Amazon Associate we earn from qualifying purchases.
I've always wanted a mantle to decorate for Christmas, and this year I got my wish. Last year, I bought my sons a cheap Advent calendar made of clothespins and foam. They loved removing a pin every day in December, so this year I decided to kick things up a notch with a homemade calendar full of surprises.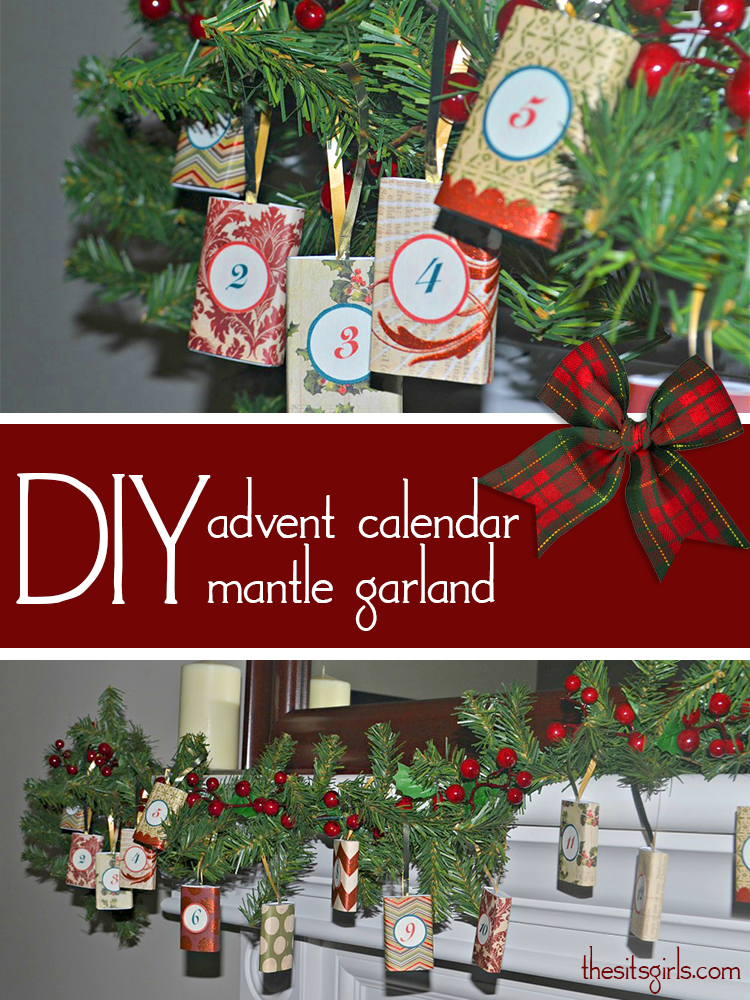 DIY Mantle Garland And Advent Calendar
This mantle garland and advent calendar is easy to make. The kids are having a lot of fun with it, and it looks really pretty, too.
Supplies I used:
– 25 small matchboxes
– 8 sheets of holiday-themed scrapbook paper
– Glue
– 100 inches of gold ribbon
– A sheet of off-white cardstock
– Decoupage
– Utility knife
– Approximately 9 feet of garland
– Holly berry sprigs
– 3 Command adhesive hooks
I've seen online that you can find matchboxes at dollar discount stores, but I didn't have any luck there. I ordered a package of 50 from Amazon for $10. More than I needed, but I'm glad I had extras because I messed the first few up. And I'm also glad I had an empty jar on hand to store the matches when I emptied the boxes.
I cut three 2.5×4 inch pieces from each sheet of scrapbook paper, and one more from a sheet of Santa paper for Day 25, then wrapped each box. I pressed them under a heavy book overnight to allow the glue to set.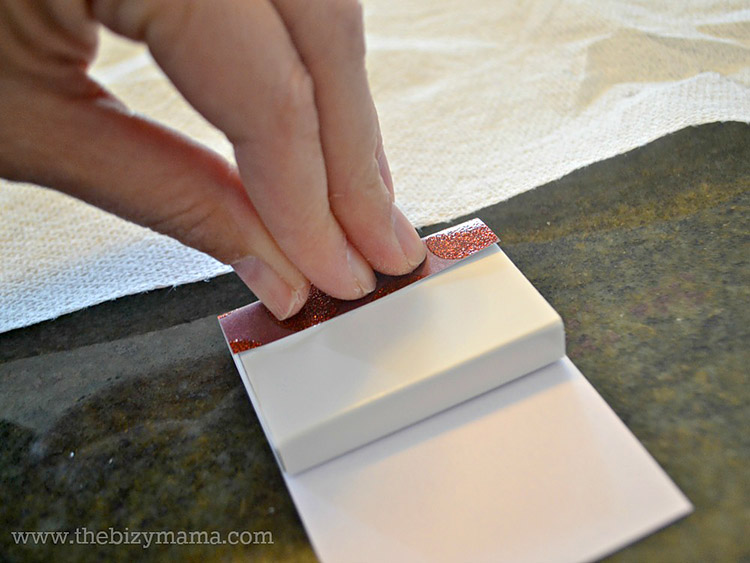 I printed numbers 1 through 25 on the off-white card stock and cut out the circles. I used decoupage glue to adhere the numbers to the boxes. While they were drying, I cut thin gold ribbon into four-inch pieces. I used a utility knife to cut a small slit into the end of the drawer.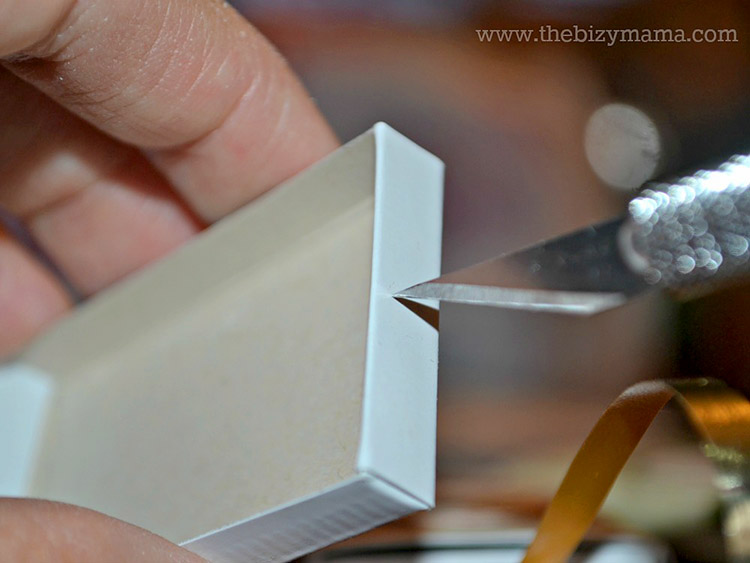 I inserted both ends of the ribbon through the slit, then tied a knot on the inside of the drawer to create a loop.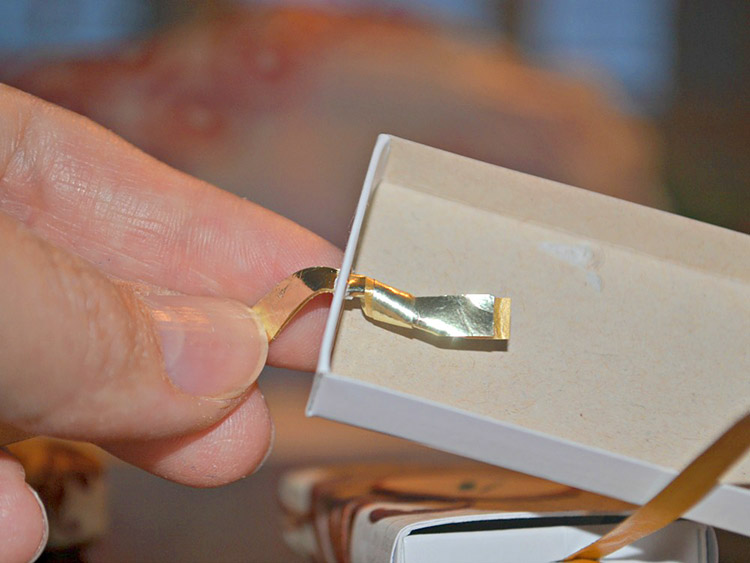 To hang the garland on my mantle, I used Command hooks and hid them with strategically placed pieces of holly berry.
I hung the boxes in order, and plan to fill them with a mix of candy treats, "tickets" for fun holiday activities and clues that lead to small gifts hidden throughout the house.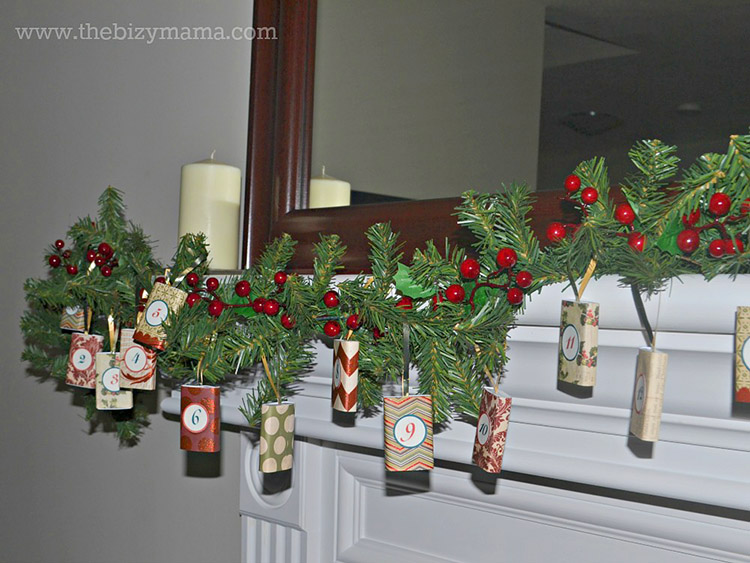 Day one was a special note from Eddie the Elf, who has reprised his role as Santa's eyes and ears until Christmas. Now I just need to remember to fill a box each night after the boys have gone to bed!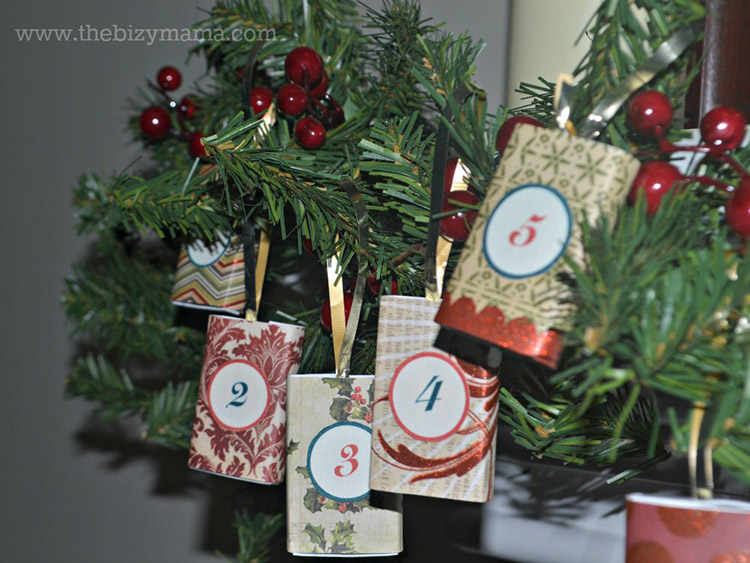 Author Bio: Tracey Babcock
I'm a work-at-home wife and mother with two sweet boys and an insane kitten. I started The Bizy Mama as a way to connect with other moms who are trying their best to keep 'em fed, clothed and out of trouble.
Keep Reading
Looking for other great holiday DIY ideas? Here are a few posts you'll find helpful: