This post may contain affiliate links which may give us a commission at no additional cost to you. As an Amazon Associate we earn from qualifying purchases.
I love getting Christmas cards in the mail. I love to see how families have grown over the past year, and I love seeing their smiling faces. It is a great way to recap the past year, and a reminder of all the loved ones in your life thinking of you. However, I never know how to display them or how to keep them after the holiday season. Sometimes we have over 30 sitting on our mantel, and it just gets messy over time! I decided to take our past cards and turn them into a Christmas Card Photo Garland to be wrapped around the tree or hung around the house!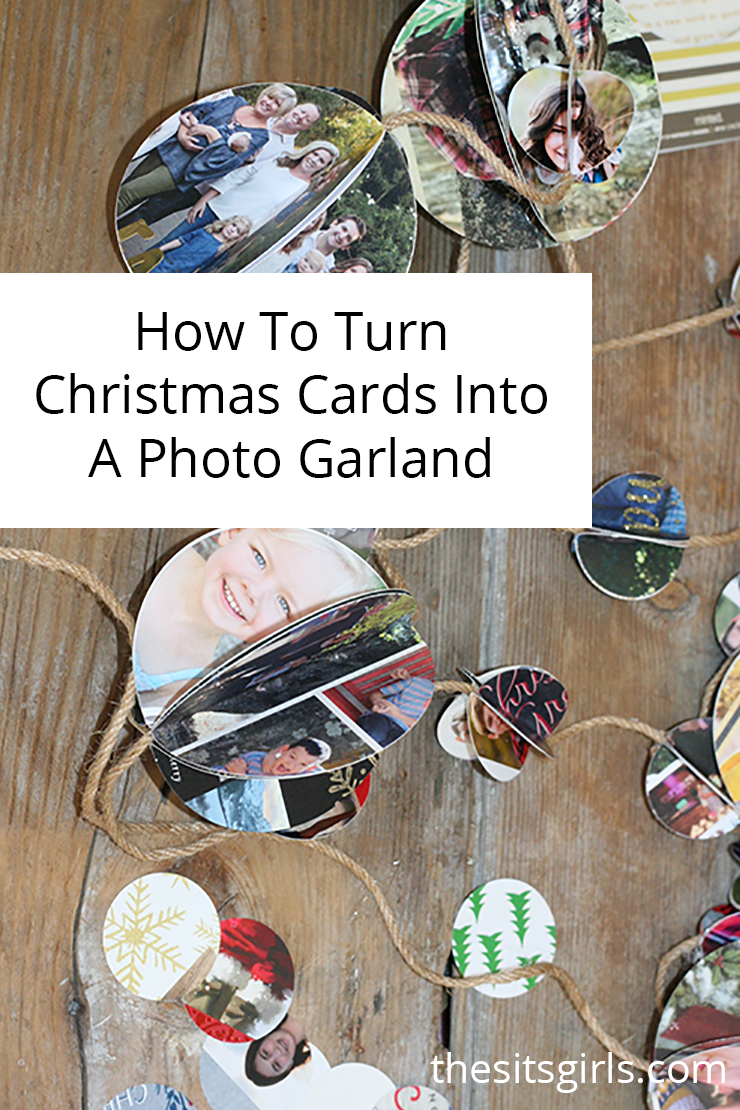 Christmas Card Photo Garland
The beauty of this DIY is that you can add to it every year! When Christmas is done, you can take your cards and add them to your photo garland. It is a brilliant way to put friends and family on display. The steps to make the garland are so simple, too! Note: this post contains affiliate links which may give us a commission at no additional cost to you.
Christmas Photo Garland Video Tutorial
Photo Garland Materials:
Christmas Cards
Twine
Hot glue gun
Step-by-Step: How To Make A Photo Garland With Christmas Cards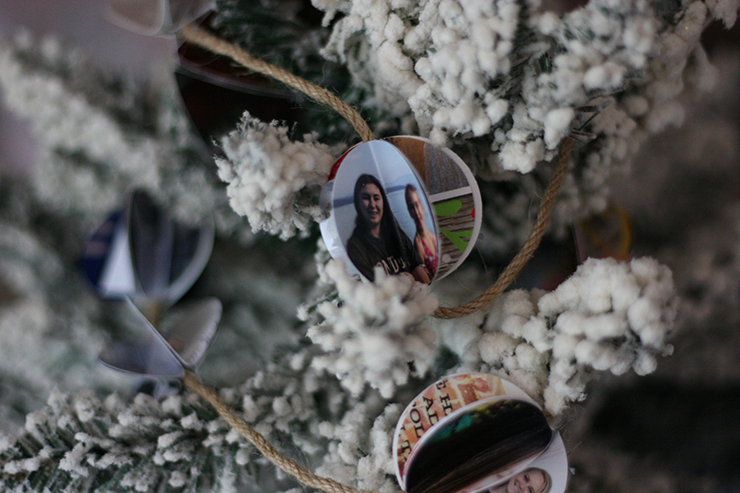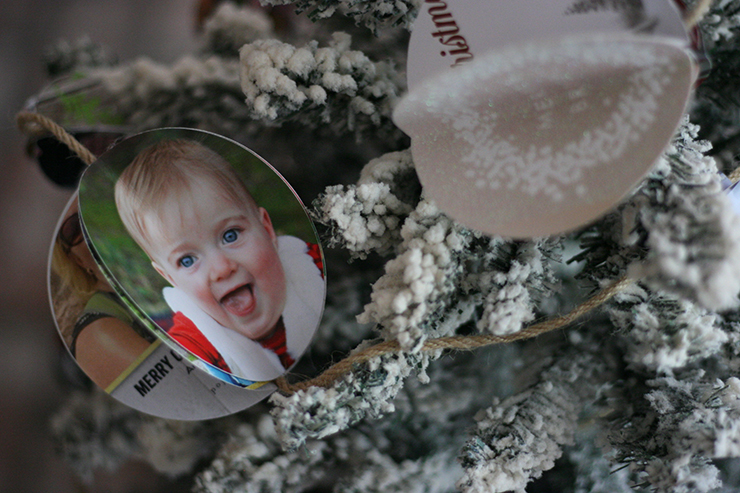 For each card "sphere" you will need 5 circles. I used two different sizes of cutouts for a more eclectic look. My large circles are a 4 inch Circle Punch Out, and the little ones are a 2 inch.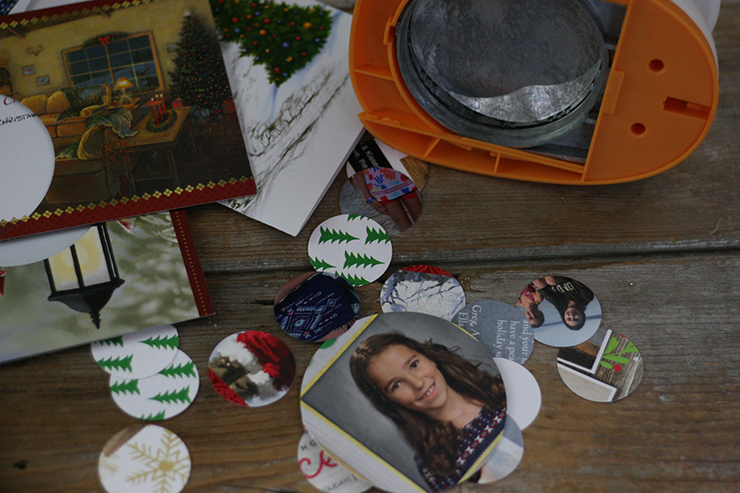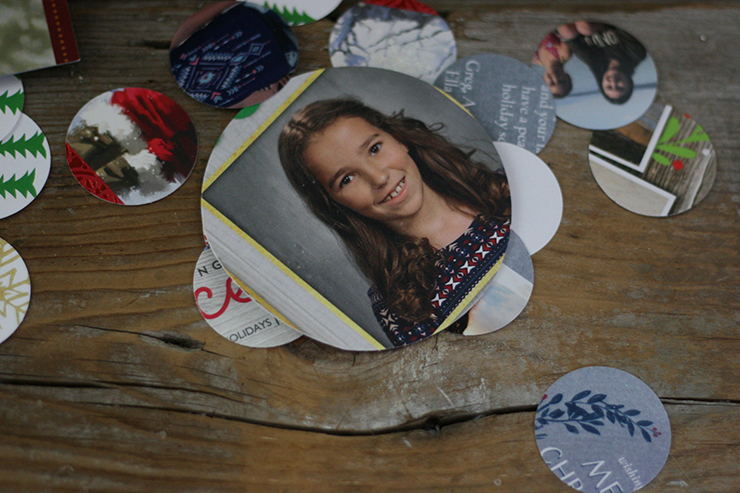 Pick your Christmas card and center your Punch Out over the best part of the card. I tried to capture as many smiling faces in each circle as I could. Punch out 5 circles, and fold them in half. Apply a small amount of glue to the outside of 4 folded circles, and press them together to form the sphere. For the 5th folded circle, you will do the same process, but apply a little glue in the middle of the sphere, and place the twine in the middle. Finally, wedge the 5th circle into the sphere – securing the twine in the middle.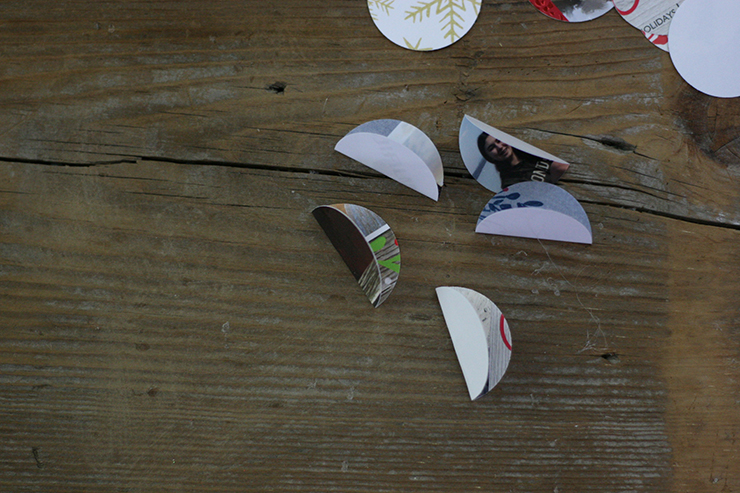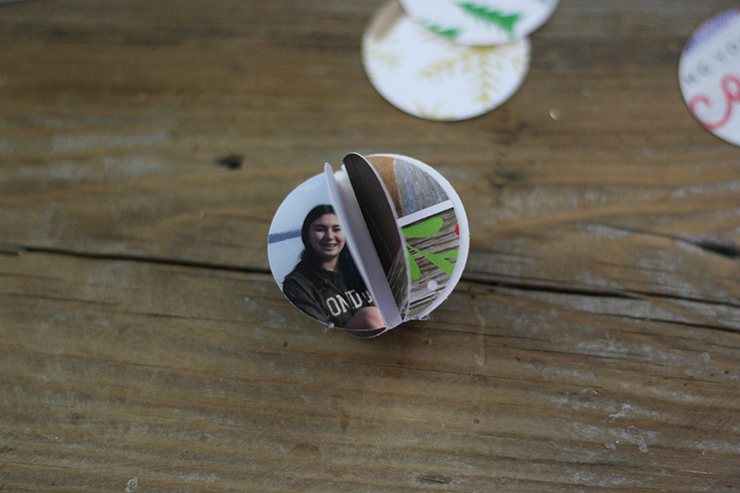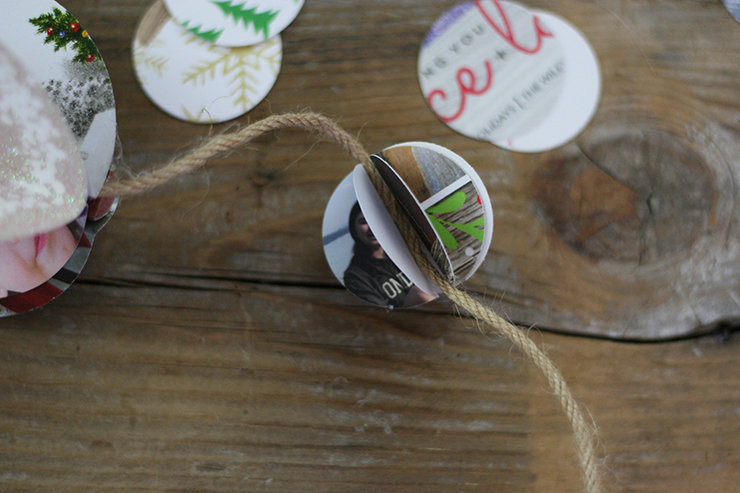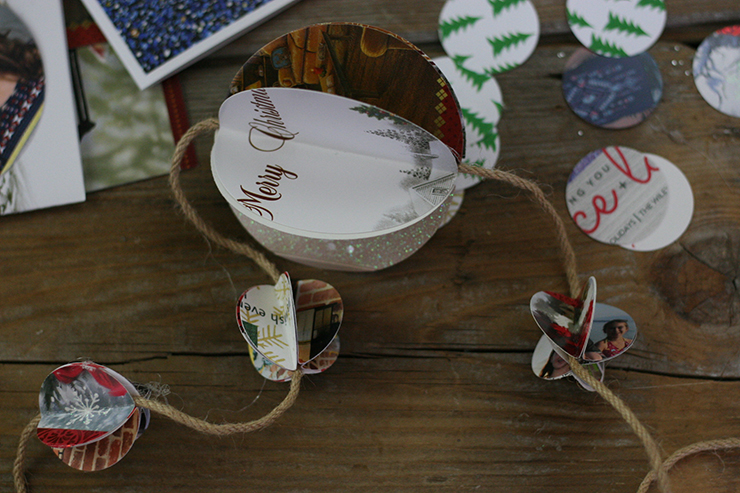 Different size ideas for your photo garland
I placed my card spheres a couple inches apart to make a longer photo garland, and followed a pattern of 4 small spheres and then 1 large sphere. The larger spheres obviously take up more cards, so if you have a ton of cards you could do an entire garland out of large spheres!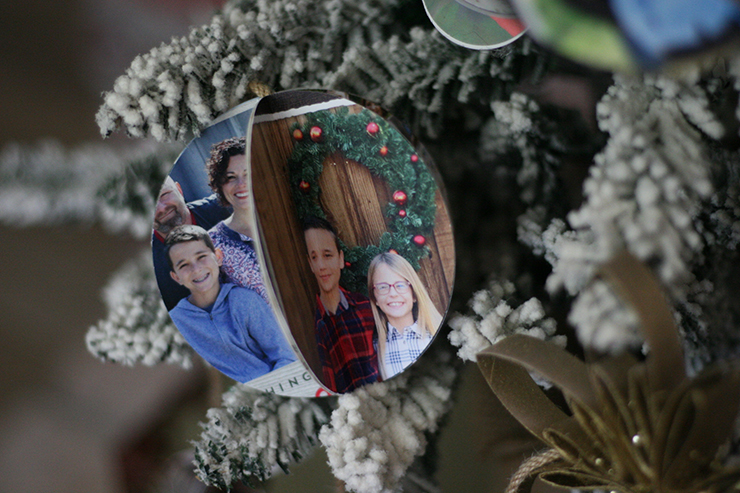 Repeat the process until you run out of cards, or until your garland is the length you want it. You could also make singular spheres, and loop the twine to make an ornament! We love the tradition of adding on to the garland year after year. It is the best way to preserve memories, and show off your loved ones!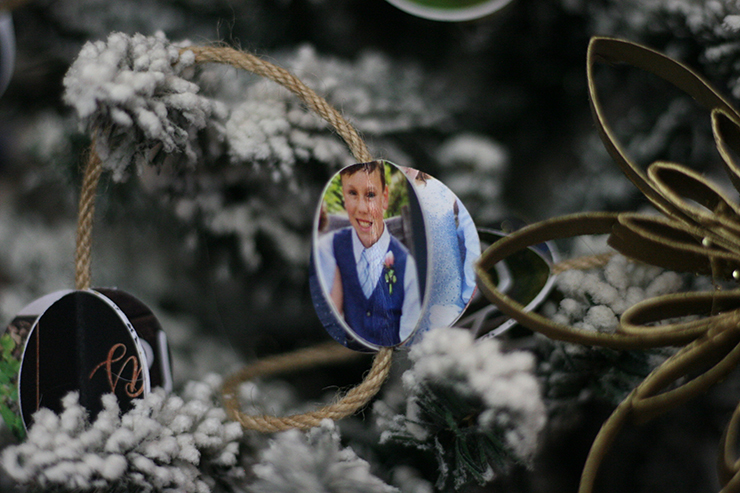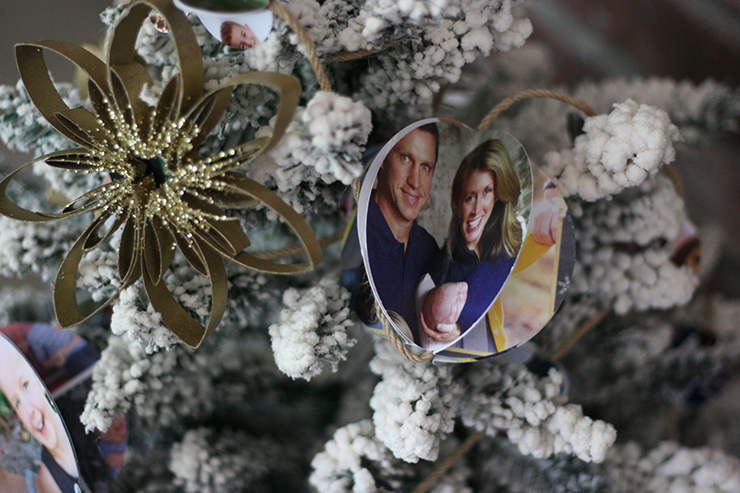 So, how do you display your Christmas cards?
Want more Christmas DIY crafts? Don't miss How to Turn Your Fall Hay Bales into Christmas Presents!