This post may contain affiliate links which may give us a commission at no additional cost to you. As an Amazon Associate we earn from qualifying purchases.
Now that Thanksgiving is all wrapped up, I can officially say Merry Christmas! What better way to greet everyone that visits your home this season than a beautiful, festive and handmade Christmas wreath.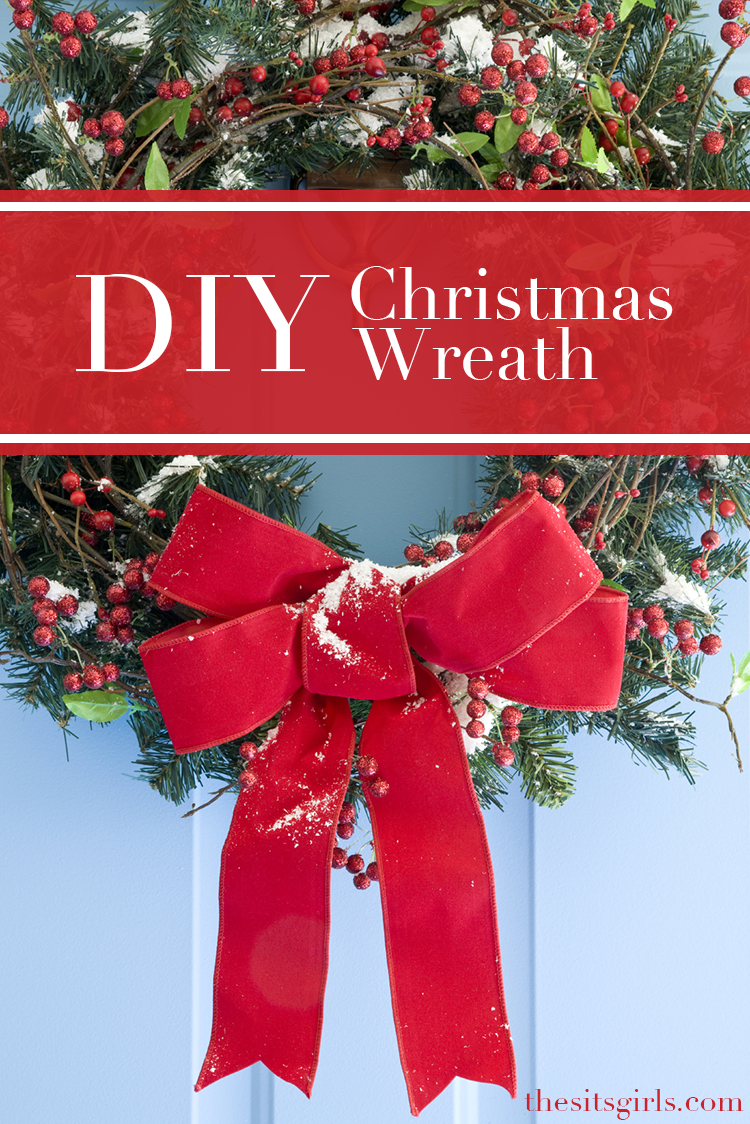 First thing's first, gather your supplies. You'll need some wire (floral wire is ideal, but any sturdy but bendable wire will work in a pinch), wire snips, scissors or gardening shears, a wreath frame, and some greenery.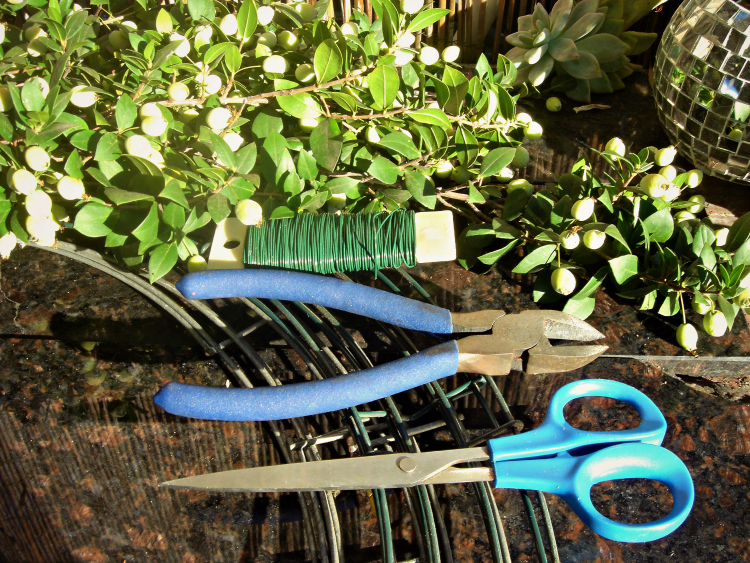 You can snip some branches off of a tree in your backyard or pay a visit to your local Christmas tree lot. They often have scraps they'll sell for a nominal fee (or give away for free) or you can use pieces trimmed from your own Christmas tree.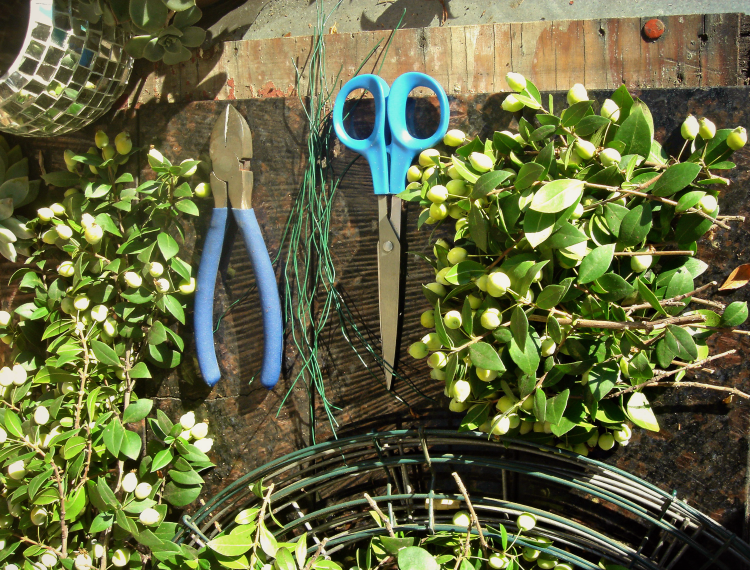 Trim your branches down to size and pull off any dead leaves. Now, using the snips, cut pieces of wire about 8 inches long.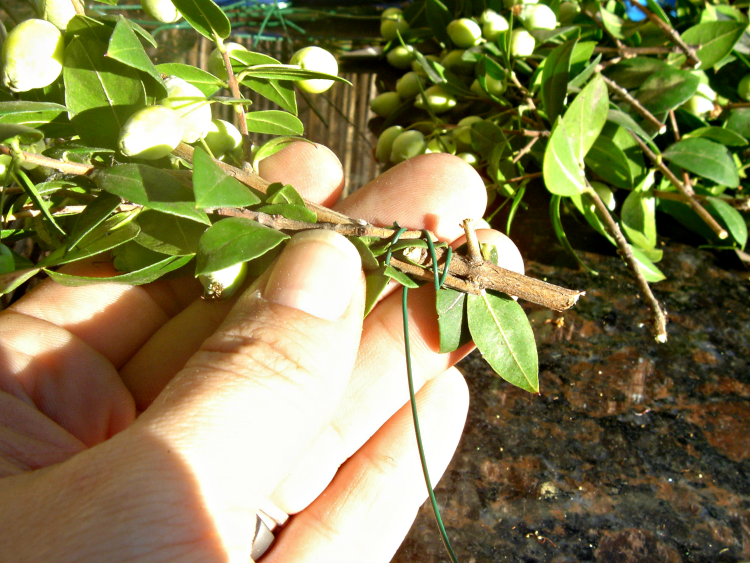 Make small bunches of your greenery, wrapping a wire tightly around the bottom of the stems leaving an excess of about 5 or 6 inches for attaching to the wreath frame. I used an 18 inch wreath frame and needed 43 bunches to make it around the loop.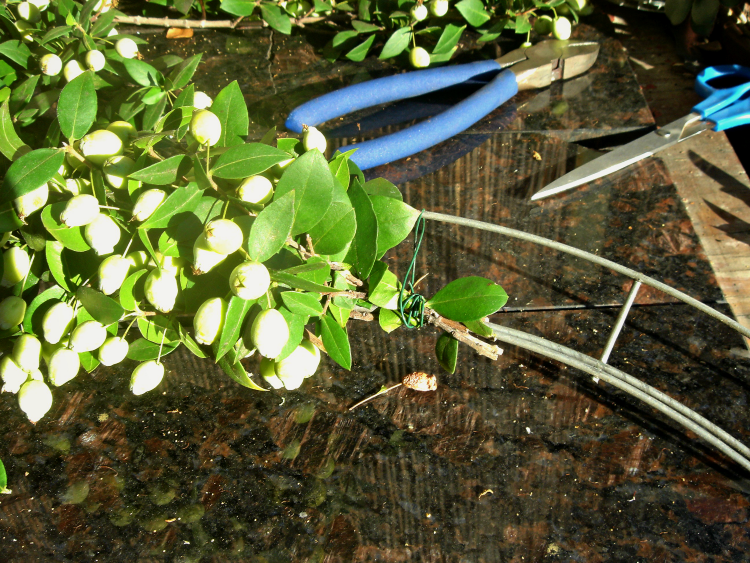 Start by laying one of the wired bunches onto the frame. I like to wrap the wire around the frame and the bunch together and then figure-8 weave the wire around the frame.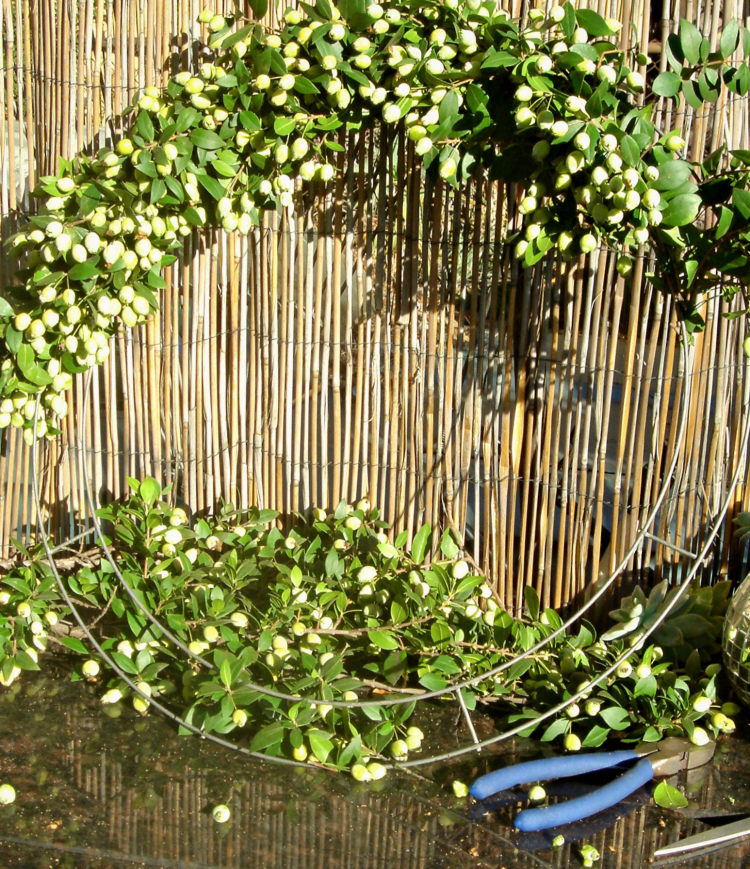 Keep going around the loop until you get back around to your starting point.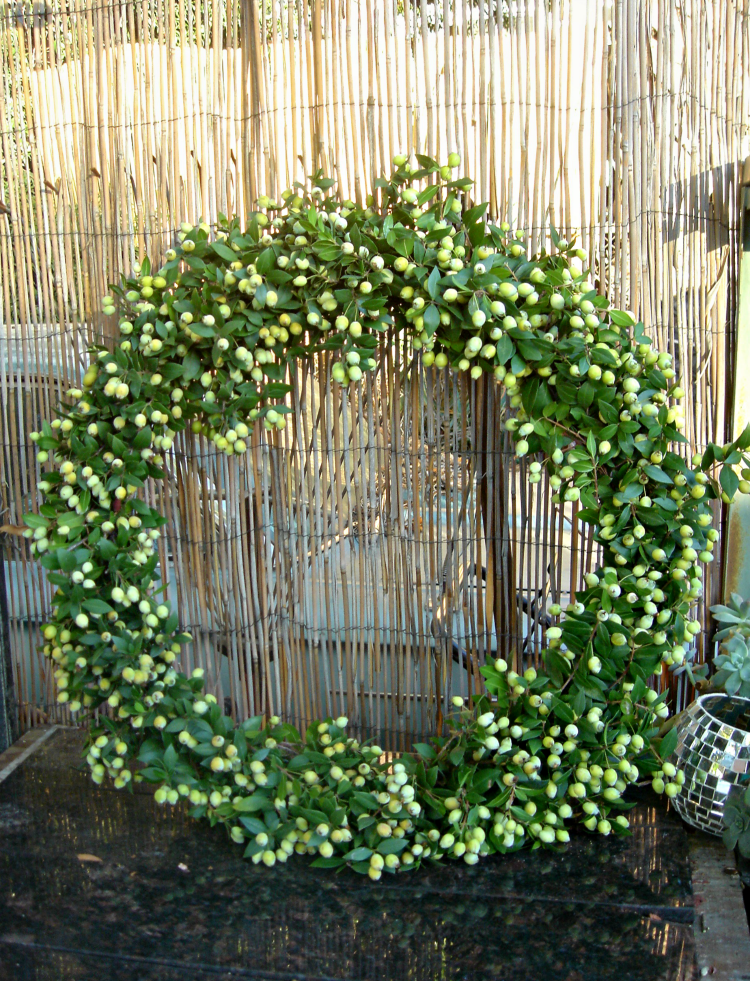 You'll have to lift the top of the first bunch to tuck in the stems of the last bunch. That's all there is to it!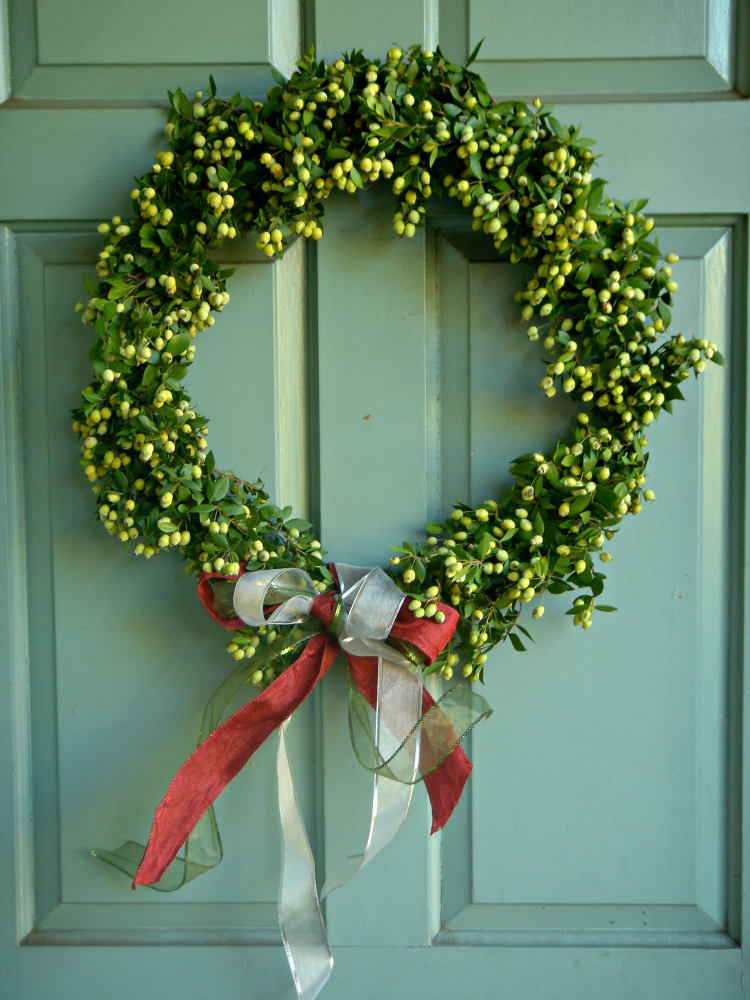 Tie a beautiful ribbon around your Christmas wreath, and you're all set to display it on the front door or gift it to a loved one.
Looking for more wreaths? Check out our Coffee Filter Wreath and Floral Initial Wreath.