This post may contain affiliate links which may give us a commission at no additional cost to you. As an Amazon Associate we earn from qualifying purchases.
Christmas is my favorite season. Not because of the presents, but because of the DECOR! I love to decorate my house for Christmas. Ideally my front porch would look like Santa's Workshop, however my wallet says that will not be happening anytime soon. I'm always on the lookout for ways to make my own Christmas decor without breaking my budget. These DIY Cinder Block Presents cost just under $3 to make, and you could easily make a dozen to line your yard or walkway.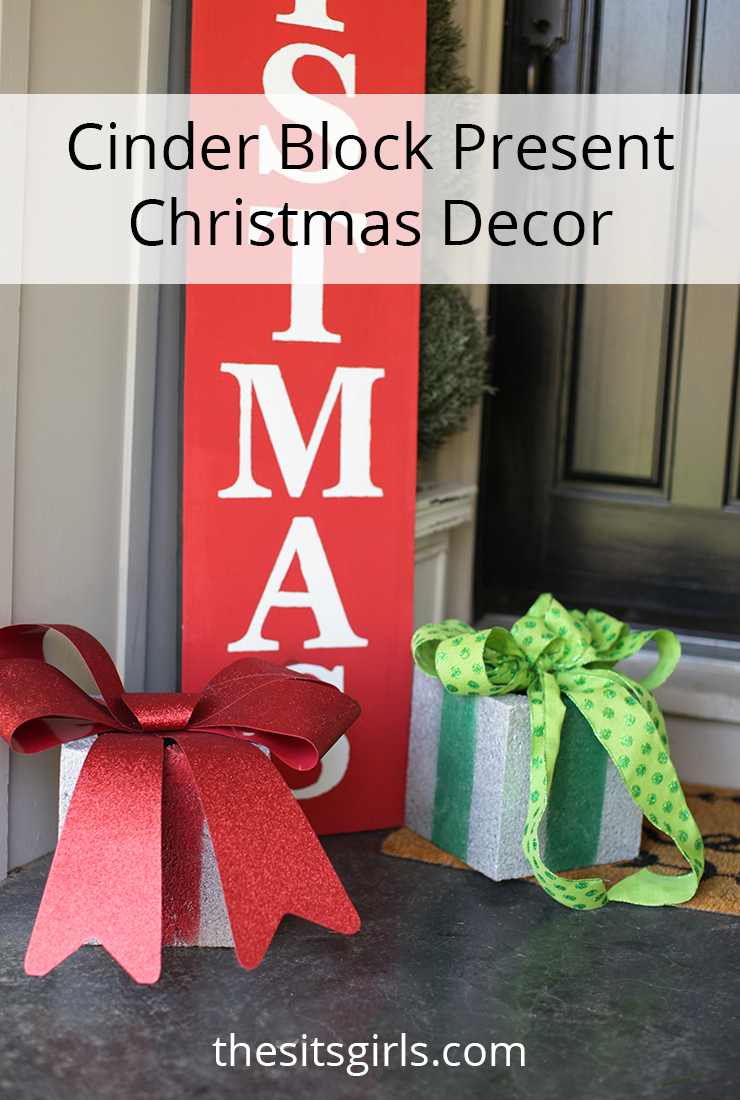 Cinder Block Present Christmas Porch Decor
Tip: These square cinder blocks can be found at Home Depot or any other home store. They cost ONLY a $1.39!
Cinder Block Present Materials (note: this post contains affiliate links):
Square Cinder Blocks
Painter's Tape
2 Colors of Spray Paint
How To Make Cinder Block Presents
Step 1: Spray the sides with the color bow you are going to use for your present. You do not need to spray in a perfectly straight line. Spray it so it is about 5 inches wide. Once it has dried (about 5 minutes) spray a second coat of this color. You will straighten up the lines in the next step.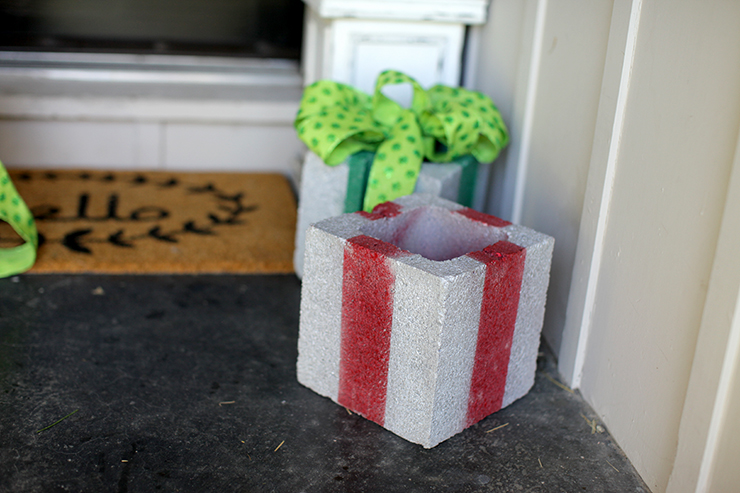 Step 2:  Use your painter's tape, and tape one section straight down on top of the line you just sprayed. Then you will tape on the right and left side of the tape. Repeat this on every side. Try to make these lines as tight and straight as possible. Press down the sides so that it is totally sealed.
Step 3:  Spray the entire block (spray over the tape, too!) in your other color of spray paint (I chose silver). Wait for it to dry and then spray a second coat. Let this coat dry and then carefully remove the tape.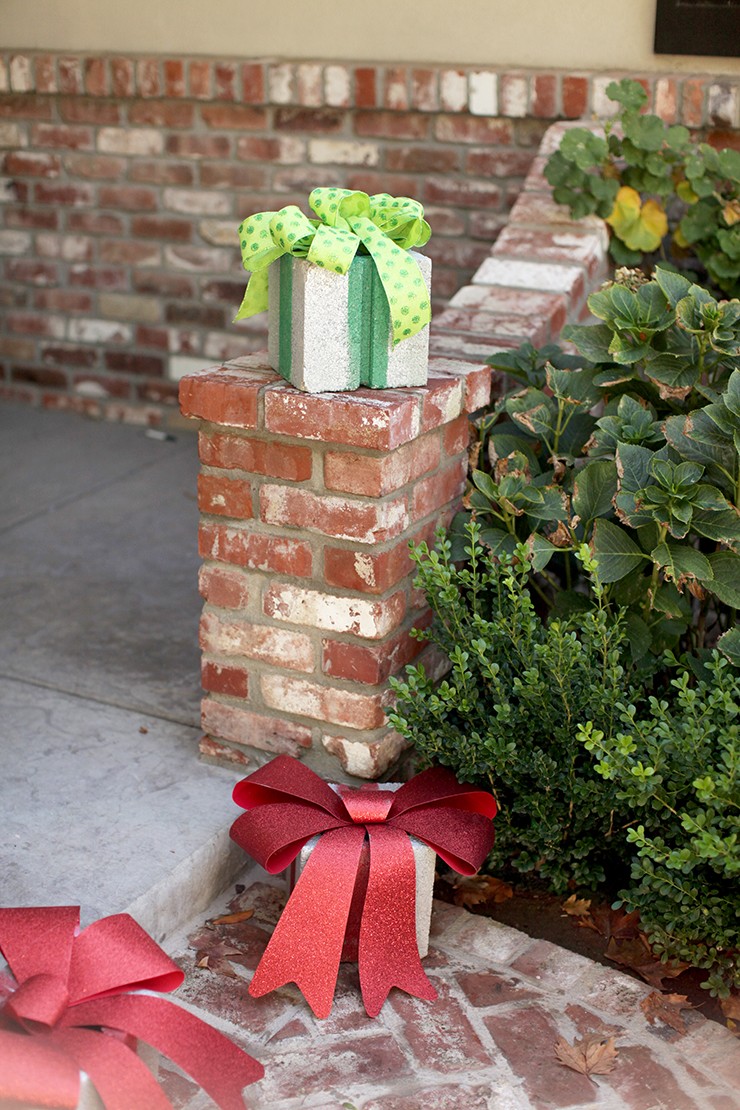 Step 4: Add a fun festive oversized bow to the top! I used a hot glue gun, but you could use super glue as well. I tied the green bow myself using wire ribbon, and purchased the red one at the Dollar Store.
These cinder block presents are the best porch decor because they hold up in the weather. If you are worried about the bows getting wet you can always place them on top without gluing them, and take them off if there is a storm.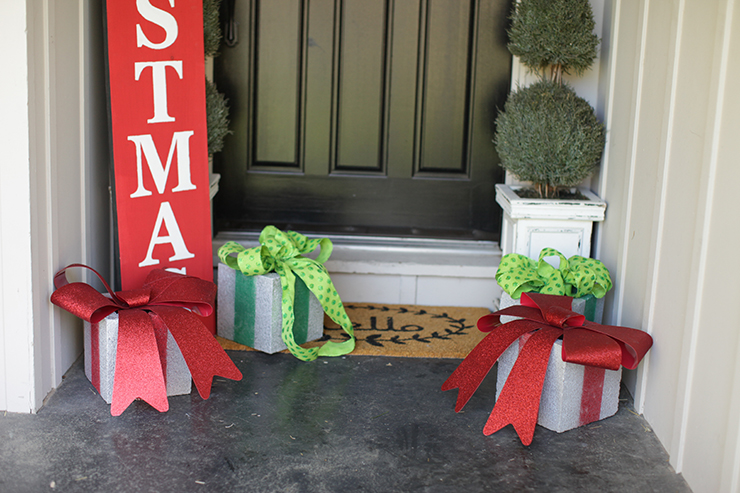 Get creative with the colors. You can make your presents and bows any colors you like!