This post may contain affiliate links which may give us a commission at no additional cost to you. As an Amazon Associate we earn from qualifying purchases.
Have you ever put on lip balm only to have your lips end up feeling drier? Some balms contain ingredients that can actually dry your skin, making you feel the need to apply more, thus starting a terrible cycle. One of the most important DIY beauty tips I like to share with people is to pay close attention to the ingredients in your beauty care products. This homemade lip balm contains only natural ingredients and will provide protection against the elements while moisturizing your lips in the process.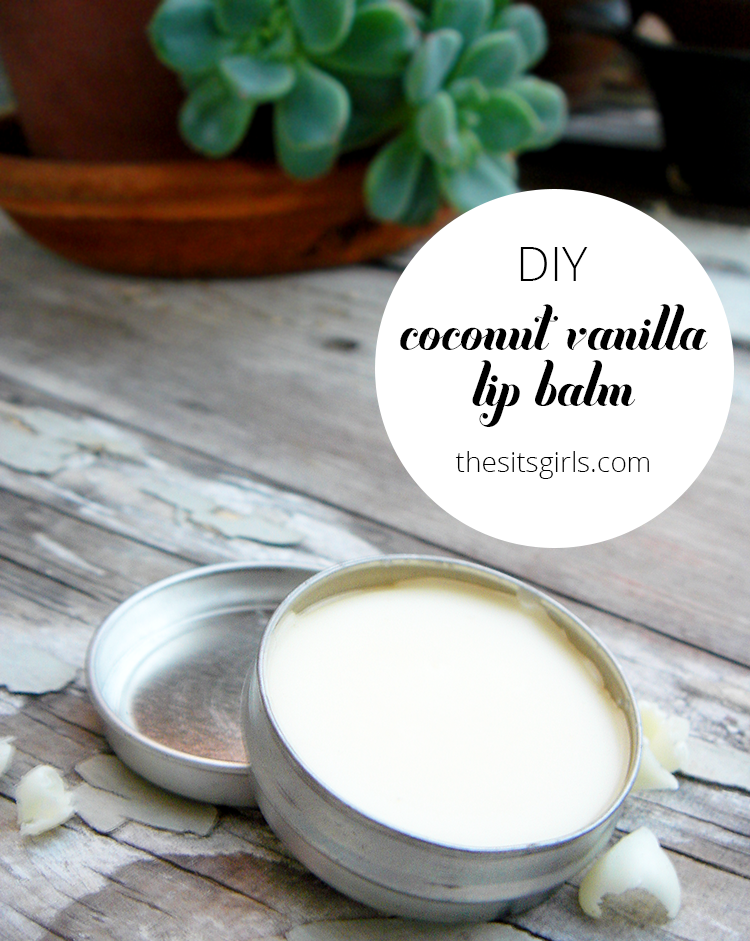 Coconut Vanilla Homemade Lip Balm
The best part about making your own lip balm is, it's so EASY!
Coconut Vanilla Lip Balm Supply List:
3 tbsp coconut oil
1 c beeswax, shaved
1 tsp vanilla extract
and 1 tsp jojoba oil (sweet almond or vitamin E oil can be substituted)
small containers
Let's start with the beeswax. I got mine at Whole Foods, but you can also get it at your local craft store. If you can't find a block of beeswax, you can also use a 100% beeswax candle. Shave it down with a knife, peeler, or grater. Put the beeswax shavings and coconut oil into a microwave safe dish and microwave in 30 second intervals, stirring in between. The melting point of the coconut oil is 76° so that will melt fast, but it will take a little longer to melt down the beeswax which has a melting point of about 145°.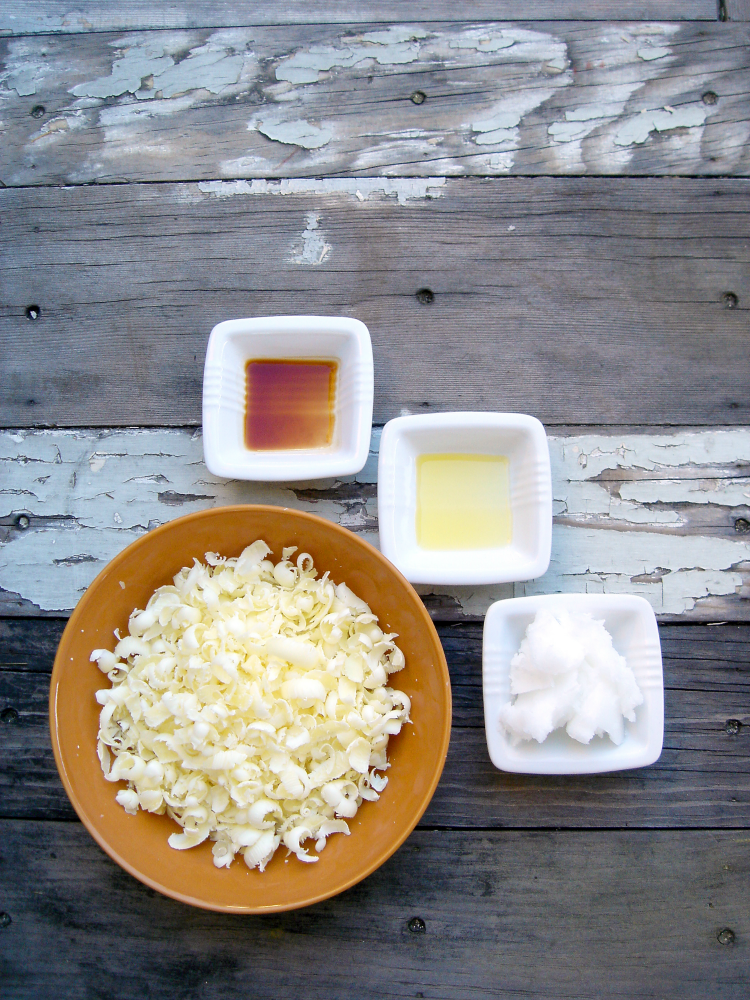 Once those are melted, stir in the jojoba and the vanilla. If you wanted to make a different flavor of balm, you could add a teaspoon of a different extract or a few drop of your favorite essential oil instead of the vanilla.
Now you're ready to pour into your containers. You could re-use an old balm container or even a tube or buy new ones like these. I like to fill my containers with a dropper instead of pouring; it's neater and because of that, quicker.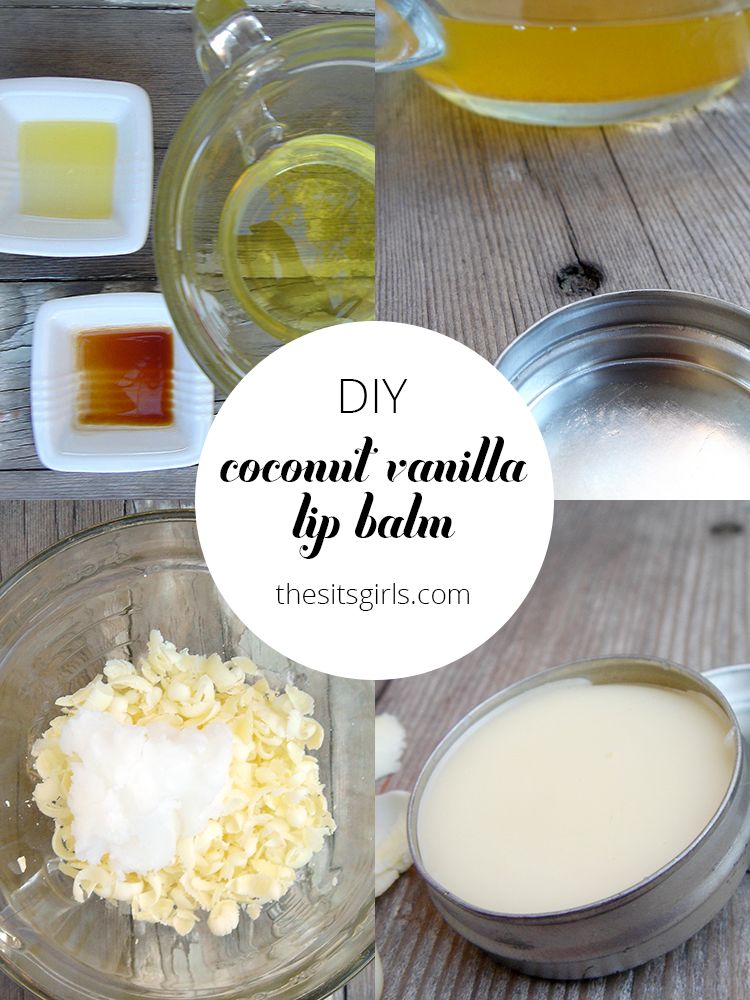 Once the balm is poured, let it sit to cool and harden. You can use it within the hour but I find it's best to let your homemade lip balm sit overnight.
Happy moisturizing!
For more coconut oil ideas, check out our Coconut Oil Salt Scrub and learn about oil pulling.