This post may contain affiliate links which may give us a commission at no additional cost to you. As an Amazon Associate we earn from qualifying purchases.
Want a quick little makeover for a room in your home without spending tons of money? Create DIY decorative light switch covers, they have a huge impact and are literally just pennies to make. Switch out your switch plates for spring and add a pop of color to a drab room! The options are limitless!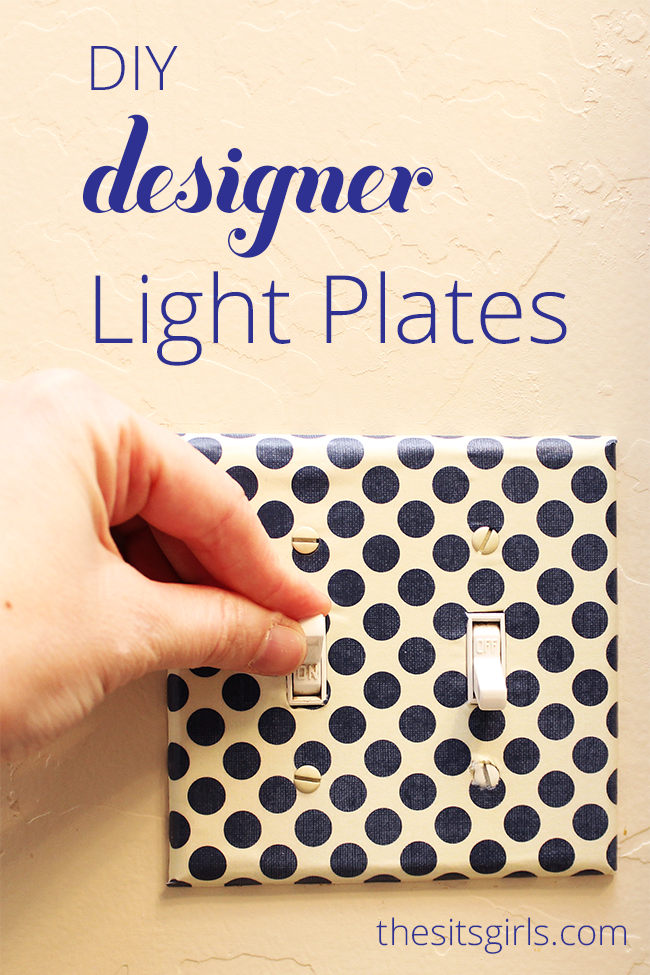 DIY Decorative Light Switch Covers
DIY decorative light switch covers are almost as easy as flipping a switch! If you want to save even more on your project, you can use the old switchplates that you have already! Get ready for a fun burst of color that won't break your bank.
To begin, gather these supplies:
Switchplates
Colorful scrapbook paper
ModPodge
Rubber bands
Foam brush
Exact-o knife, small pair of scissors, or blade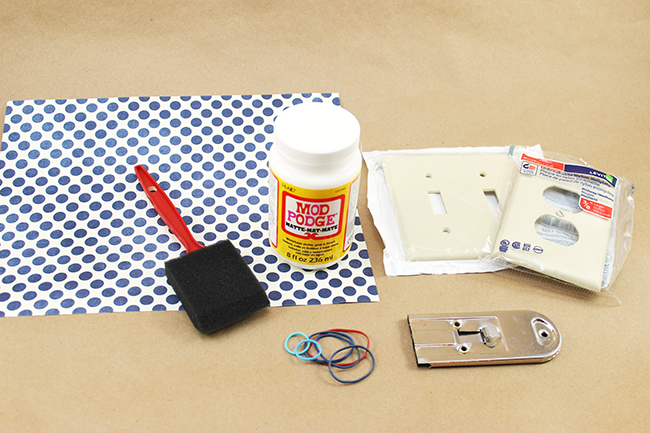 First, if you are using new switchplates remove the plastic but set aside the screws. Set your switchplate on top of the scrapbook paper and cut around the edge of your switchplate leaving a ½ inch of extra paper.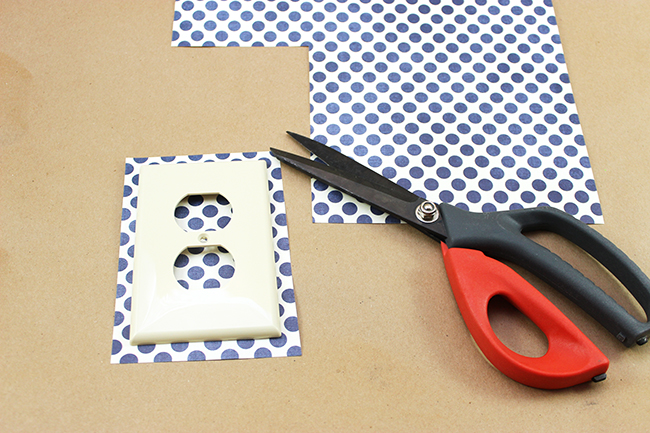 Next, cover your switchplate in a light coat of ModPodge. Place your switchplate face down on top of the backside of your scrapbook paper and press to stick.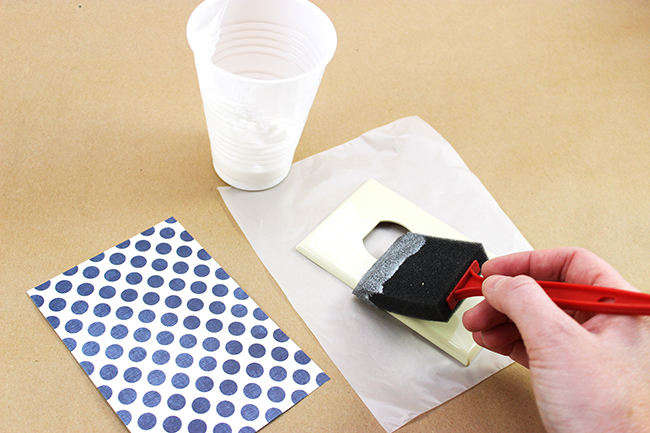 Cover the edges of your switchplate with ModPodge and wrap the paper up and around to the back.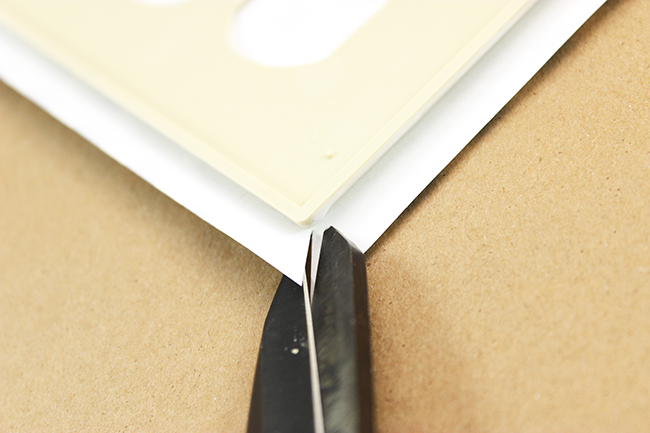 Cut the corners of your paper on a diagonal for easier coverage.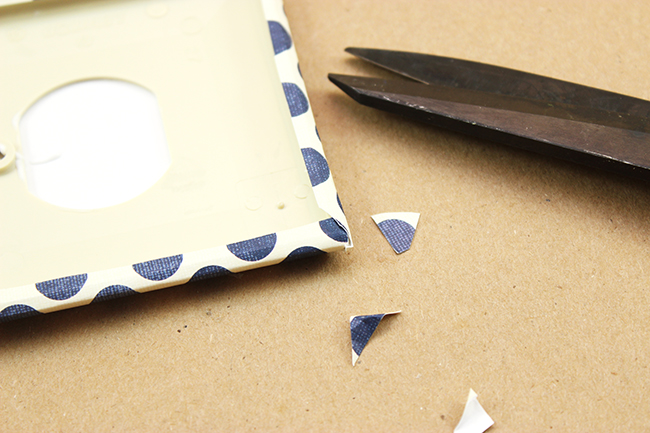 Once you have completely wrapped your switchplate, trim the corners. Wrap your switchplate with rubber bands and allow it to dry.
Next, cut out the paper on the inside of your switchplate by creating a small hole and cutting all the way to the edge of your outlet opening or light switch opening in a sunburst pattern.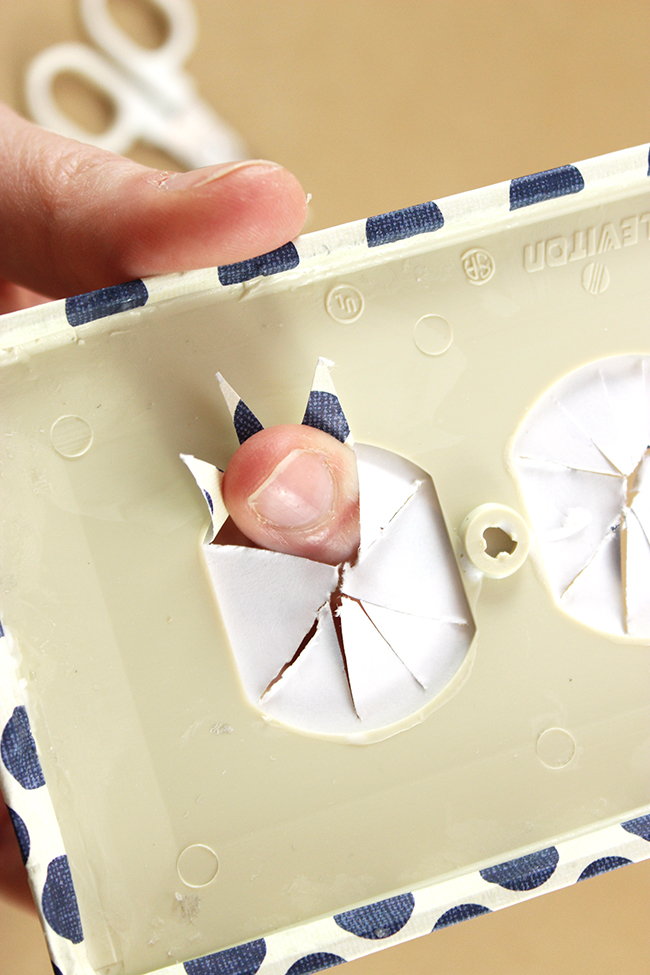 Gently poke your hole through the middle and push the paper pieces up and around the corner of the opening. Tack down using ModPodge.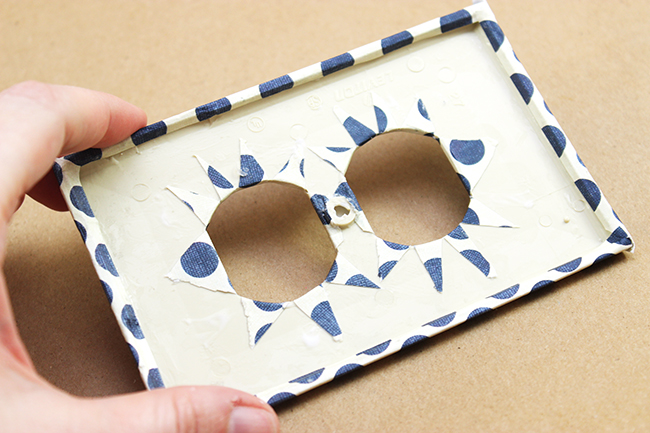 Then, cover the whole front of your switchplate in ModPodge and allow at least 24 hours to completely dry.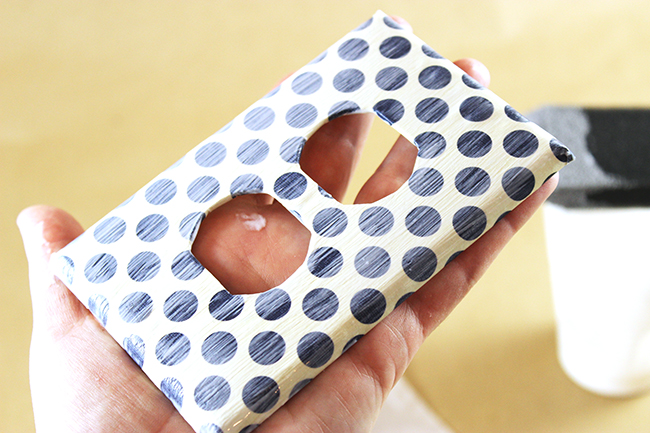 Once dry, poke the screw holes open with a tooth pick.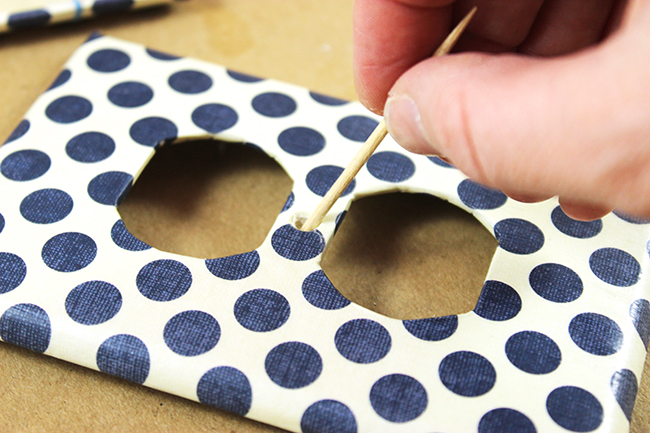 To switch out your switchplate, remove the screws that hold your old switchplate to the wall. (Sometimes you will need to pry off the old switchplate with a screw driver because it is stuck to the paint.)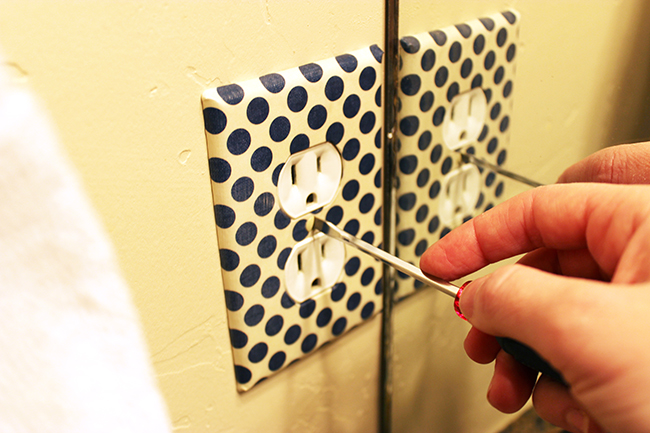 Move your new switchplate into place, and screw it into the wall.
Decorative Light Switch Cover Step-By-Step Video: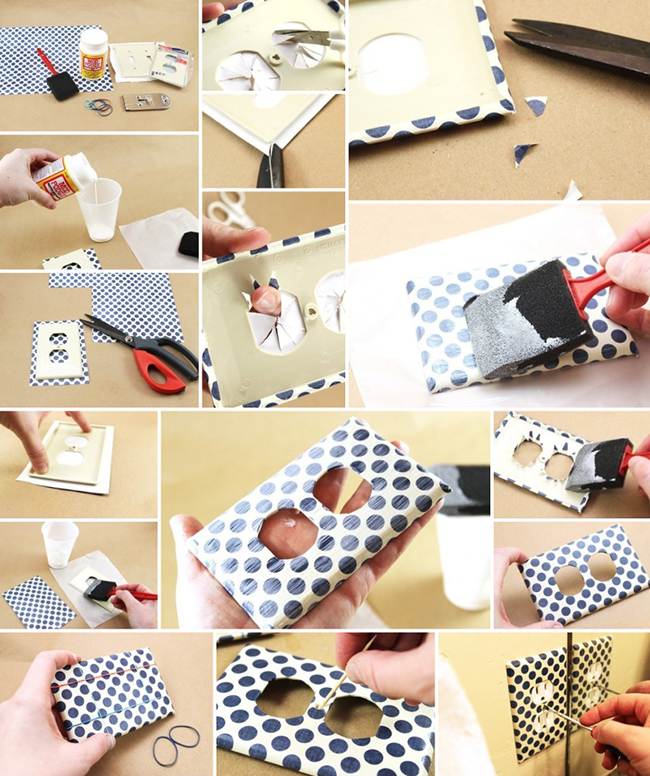 Perfection! Your switchplate transformation is complete!