This post may contain affiliate links which may give us a commission at no additional cost to you. As an Amazon Associate we earn from qualifying purchases.
A new year brings a new you! Healthy living can be more than a resolution, it can be a way of life. Make a few subtle choices and over time, you can make a big difference! Did you know that 75% of Americans are considered chronically dehydrated? Flush those pesky toxins in your system using our DIY Detox Waters recipe list!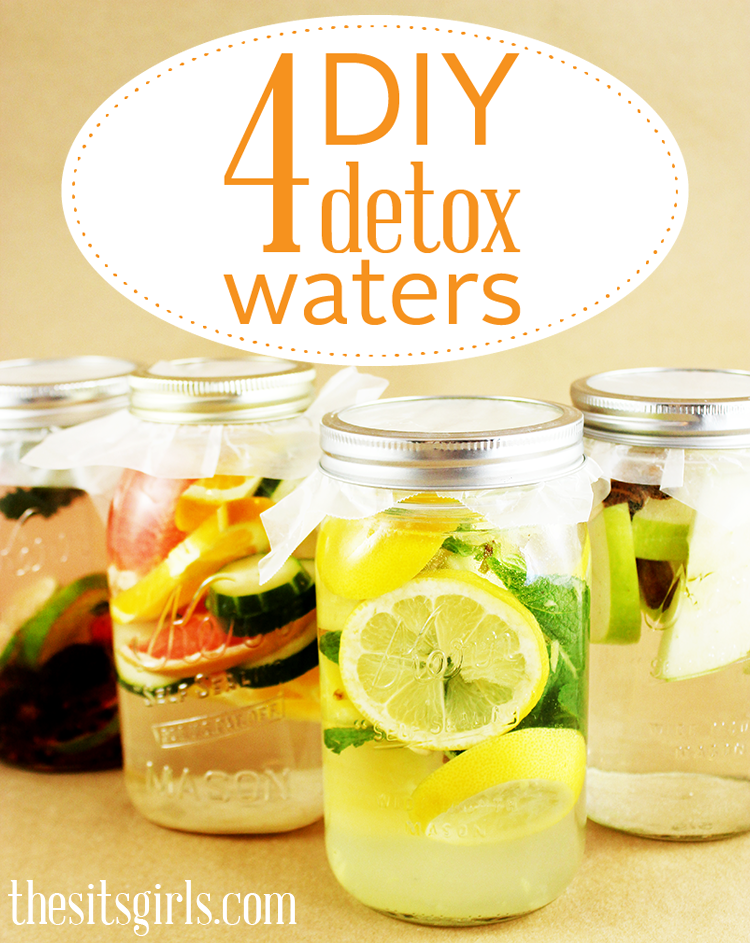 4 DIY Detox Waters
After weeks and weeks of rich food, the holidays can catch up to you! Why not add some simple Detox Water to your diet? It's an easy and delicious way to get back on the right track.
Why detox? Detoxification is an internal cleaning out of the body. Just like we like to clean our homes out after the holidays, it's a great idea to get a fresh start to the New Year and clean out our body as well. A clean and healthy body just feels better.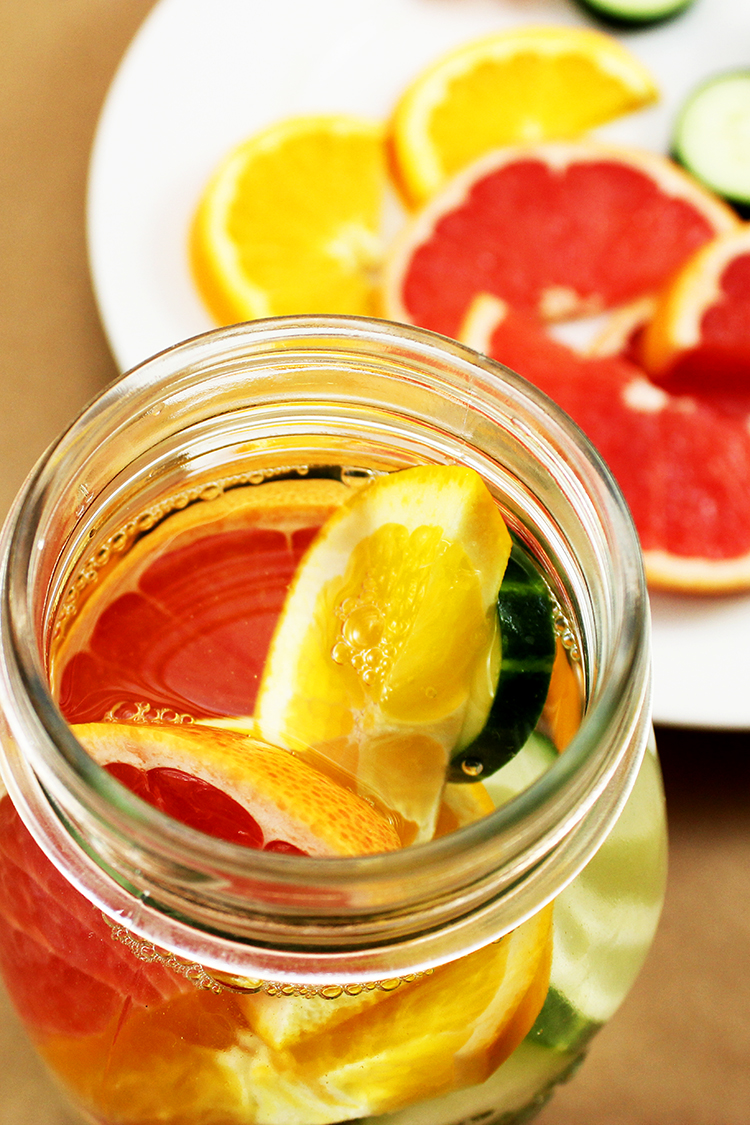 Making your own DIY Detox Water is surprisingly easy! You won't even need many ingredients or supplies. Choose your favorite recipe from our list below and let us help you get you get your recommended 8-10 glasses a day!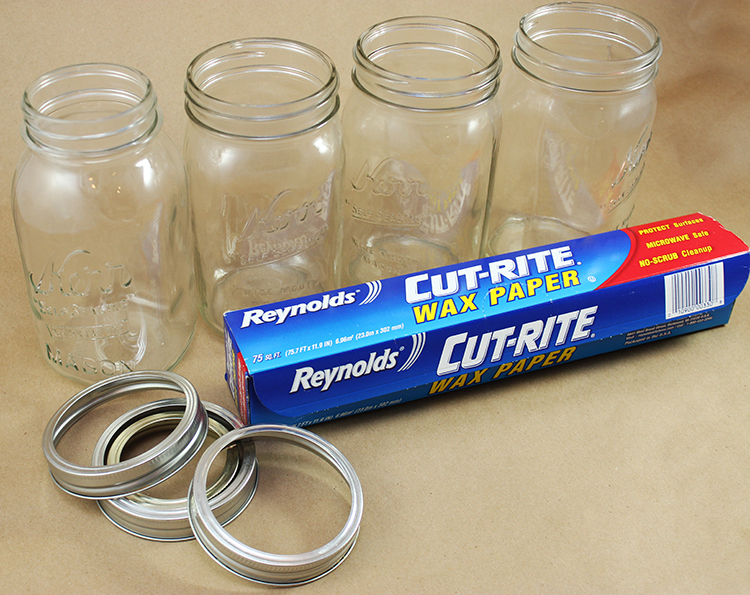 Helpful items to have on hand are mason jars (and their rings) or a large pitcher, wax or parchment paper, cutting board, knife, and scissors.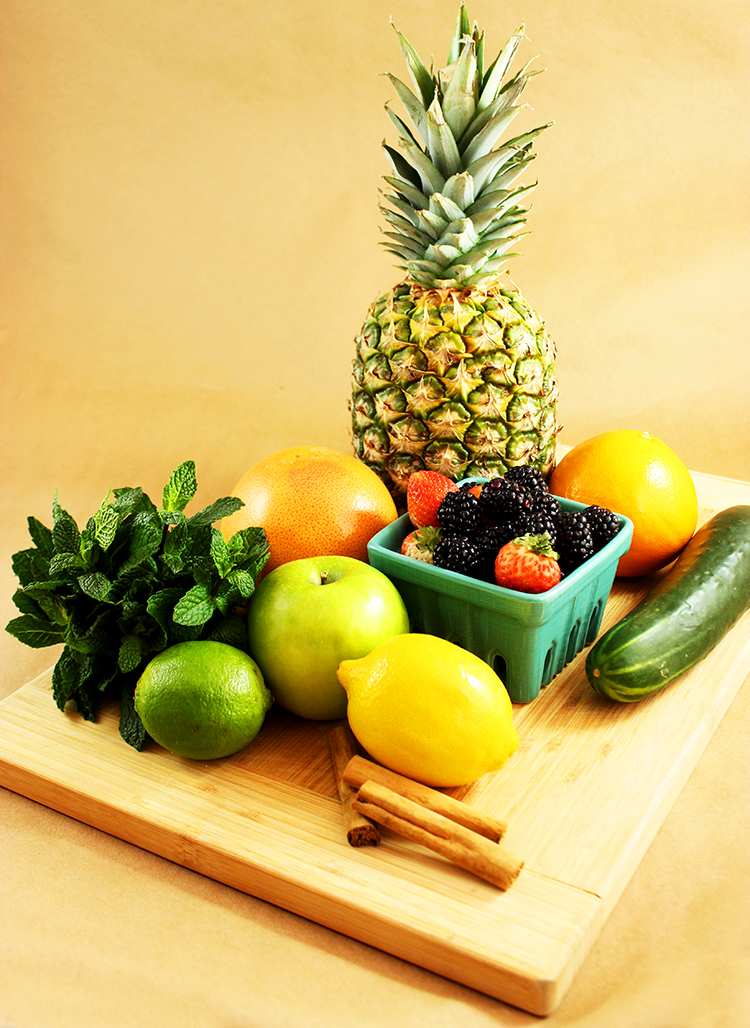 To begin, choose the fruits for your DIY Detox Water. You could use one of our tasty suggestions, or you could create your own.
Detox Water #1: Grapefruit, Orange, and Cucumber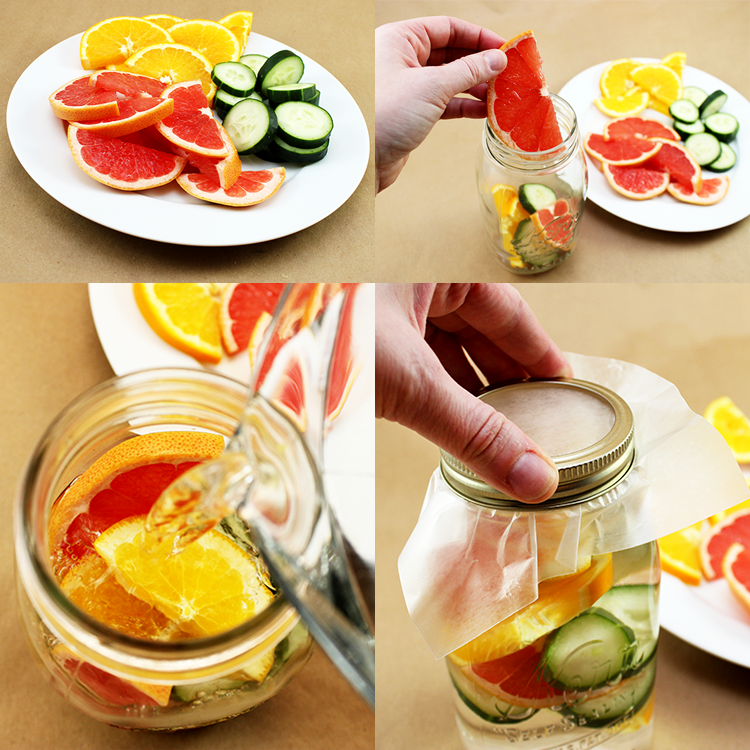 Detox Water #2: Apple Cinnamon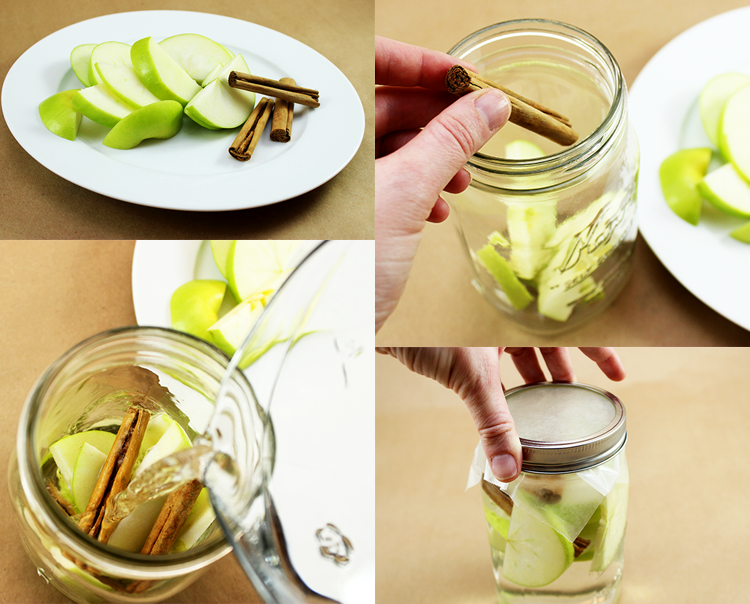 Detox Water #3: Berry, Lime, and Mint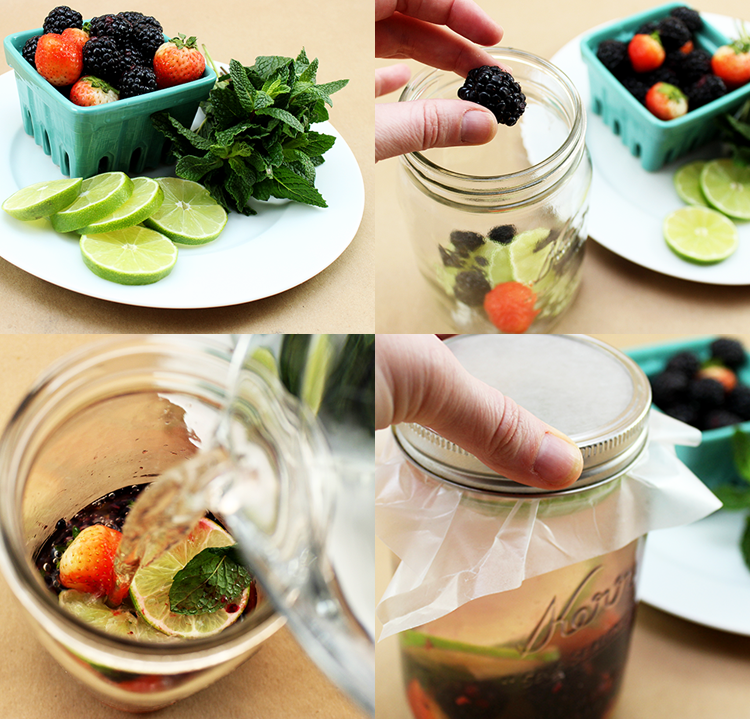 Detox Water #4: Pineapple, Lemon, and Mint
Wash your fruits really well using lukewarm water. Make sure that you remove any stickers.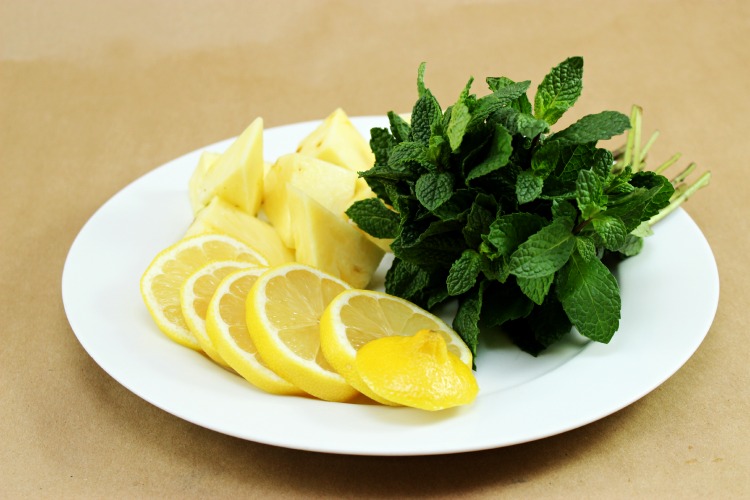 Then, cut your fruit into sizes that are small enough to fit into your water container.
You can leave the peels on the citrus and the skin on the apples and cucumbers.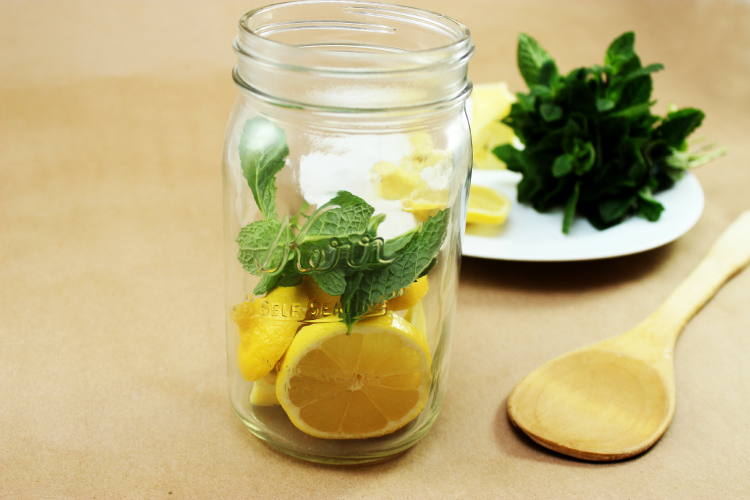 If you want the most flavor possible out of your fruit combinations, slightly crush your fruit with a wooden spoon after you've added it to your water container. This is especially helpful with berries and citrus fruit.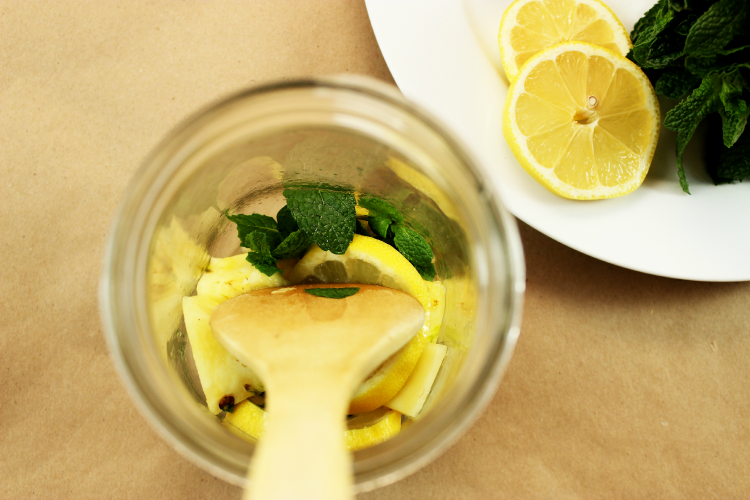 Next, just add water! The kind of water you add is up to you! Fancy bottled water or straight from the tap, the choice is yours.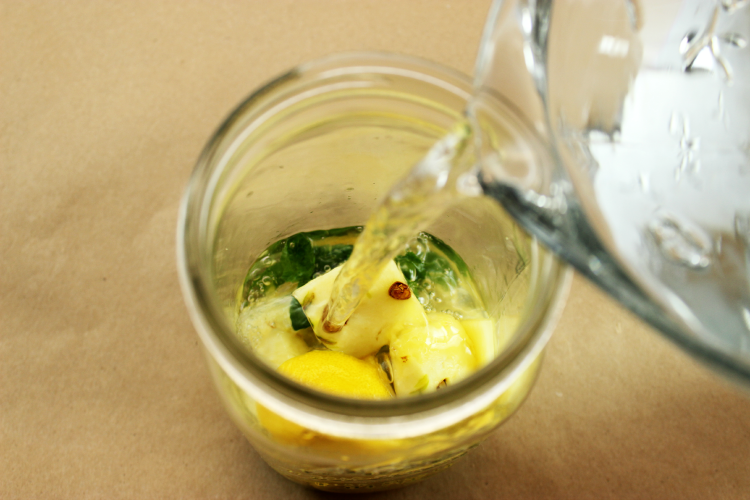 Last, if you are using mason jars you can cover the opening in the jar with a square of wax or parchment to help keep the air out and the nutrients in.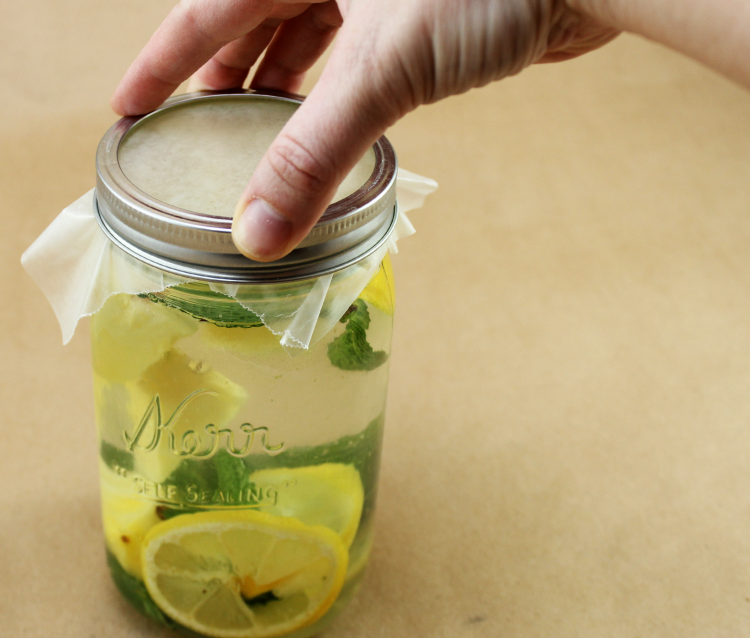 Allow your water to sit from a few hours to overnight. The longer you let your detox waters sit, the stronger your flavor will be. And then, drink up! Once you've consumed the water inside your container, you can refill with more water 2-3 more times using the same ingredients!