This post may contain affiliate links which may give us a commission at no additional cost to you. As an Amazon Associate we earn from qualifying purchases.
Interested in scrapbooking ideas? Then check out this tutorial on how to take much of the manual work out of this beloved pastime.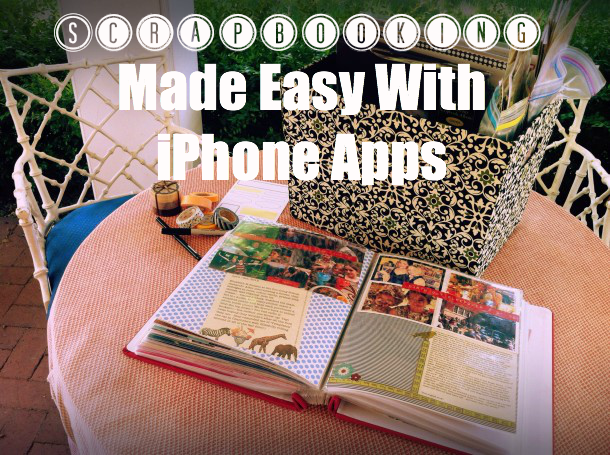 Scrapbooking Ideas
I LOVE scrapbooks, but when it comes time to sit down and organize all those photos, date them & narrate them, it is soooooo frustrating that I end of getting very little done, and just throw everything back in the box.
When I bought an iPhone and discovered some fantastic and easy apps, everything changed and I developed a "SYSTEM" that is easy & fast. When I am ready to make the pages, everything is dated, narrated AND the photos are already laid out!!
While my scrapbooks are not works of art, I still get to use all those wonderful little decorations and we actually HAVE a scrapbook to sit down and look through – and the narrations are way better than anything I could try to pull from memory – because I write them within hours of taking the photo! Waaay better than a box of mixed up photos any day!
Read the Full Post Here: Scrapbooking with Iphone Photo Apps Made EASY