This post may contain affiliate links which may give us a commission at no additional cost to you. As an Amazon Associate we earn from qualifying purchases.
Summer is here, which means…. it's time to entertain the kids! When my kids are home all day, my house ends up looking like a disaster zone. So this summer I decided we are going to conquer the chaos by spending as much time outside as possible! This super fun Dinosaur Garden was our first project, and it turned out to be the perfect summer activity for kids. When I made it, the boys freaked out and played for 2 hours!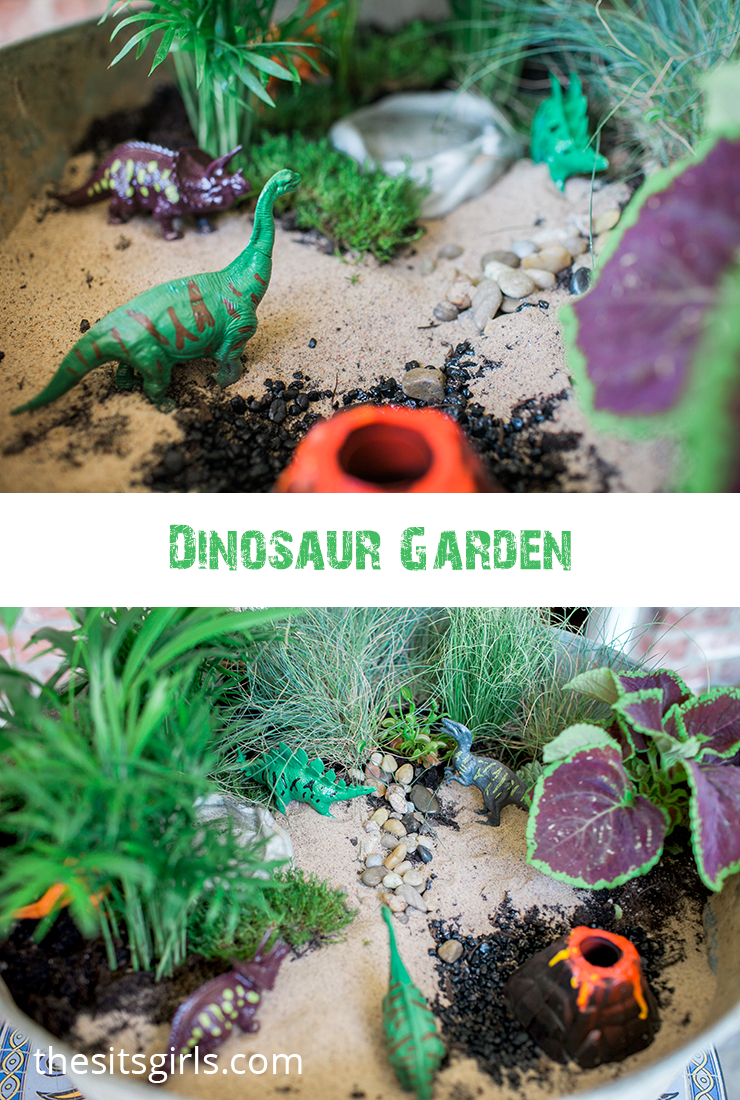 Dinosaur Garden
The beauty of the Dino Garden is that you can make it however you want!  However, there are a few key essentials I would recommend!
Supply List
Large bucket or barrel
Soil
Sand
Pebbles
Dinosaurs
Plants
Venus Fly Trap (this was my surprise for the boys, and they loved it!)
Volcano (the kids can make this before your plant your garden)
A little swimming hole for your dinosaurs
Begin by first filling your pot with soil. Make sure there is enough so that the roots of your plats will be totally covered. When your soil is ready, it is time to add plants and decorate your dinosaur garden.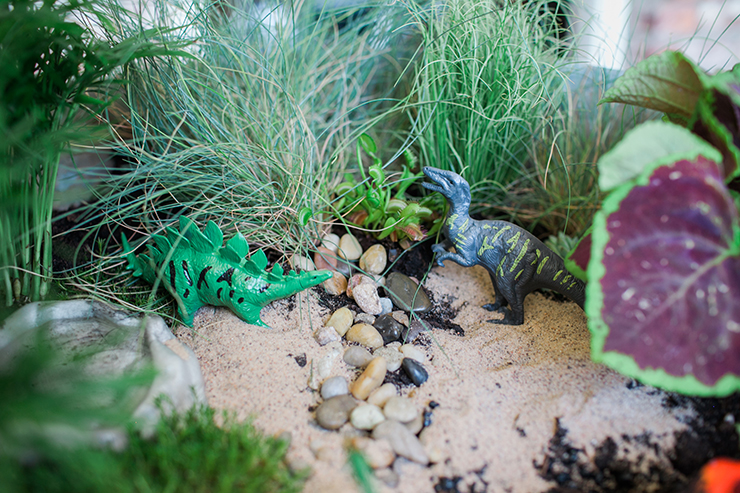 To make my garden feel prehistoric I used a combination of different plants.  I found some cool wispy bush plants, some plants that looked like mini trees, and added moss to make it feel like the jungle.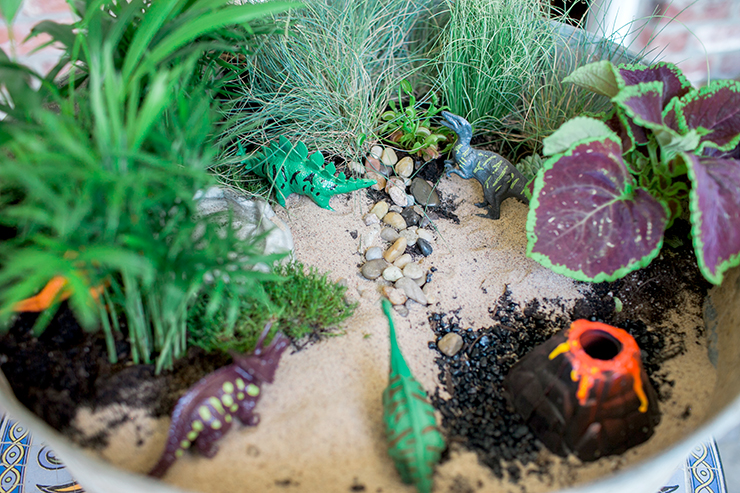 I also added in a Venus Fly Trap. The kids were fascinated by this plant and spent hours waiting to see if it would catch a fly! I also added a few succulents to the "desert" part of my Dino Land.
Tip: When you water do not use a hose. It will ruin your beautiful design! Use a watering can.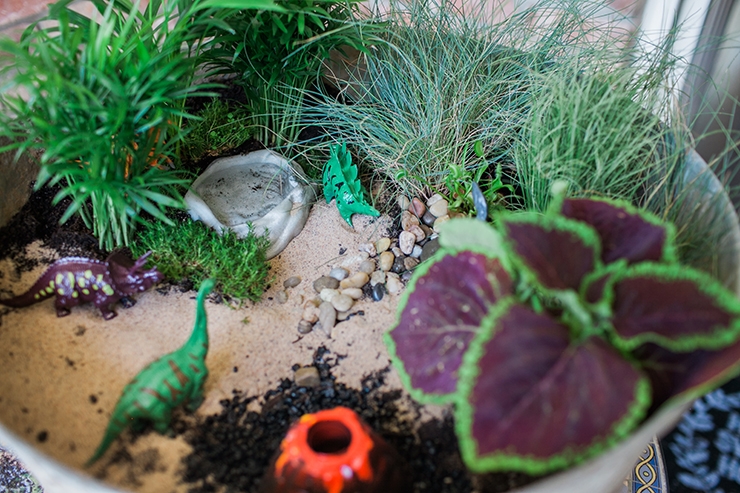 The watering hole was my favorite part. I wanted it to look like it was surrounded by tall palms and very lush. The watering hole was a little reptile dish.  I added some moss around the hole for some extra greenery!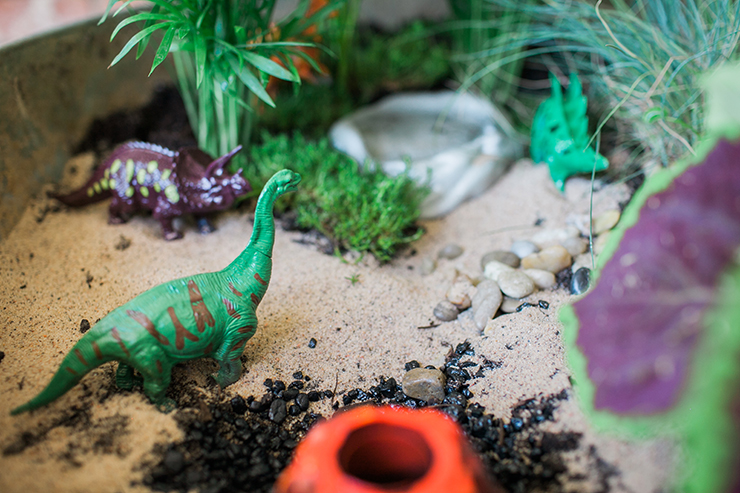 The sandy part of the garden was around the volcano! I added some little black pebbles to make it look like volcanic ash.  You can use whatever plants and gravel you would like, but I think it is fun to add different elements to give it an eclectic look!
After you have planted all your plants make sure that you give it a good water. Of course, do not forget to add your dinosaurs! They are the best part of the dinosaur garden. It's a great way to teach your kids about gardening this summer. My kids have spent hours outside playing with their dinosaur garden every day. That is a summer vacation win!