This post may contain affiliate links which may give us a commission at no additional cost to you. As an Amazon Associate we earn from qualifying purchases.
DIY Bathroom Mirror Step Two
I went to Lowe's and purchased two sheets of tumbled marble tiles clearance priced for $7 each. These were my mirror border tiles. This diy bathroom mirror project was just getting better and better!
When I got them home, I trimmed the mesh around the tile to make a smooth edge.
You can find marble tile sheets online if your local hardware store isn't having a sale.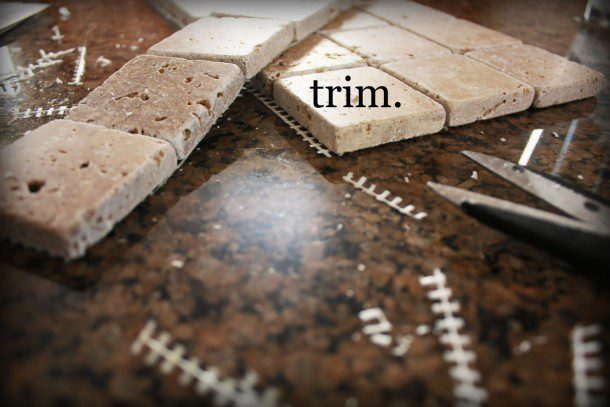 I also purchased a tube of silicone adhesive that boasted it could be used for fusing glass together to form a fish tank. Another nod in the way of boys and their bathroom habits.
I figured, if it could hold together a fish tank, my diy bathroom mirror could take anything my boys could throw at it.