This post may contain affiliate links which may give us a commission at no additional cost to you. As an Amazon Associate we earn from qualifying purchases.
DIY Bathroom Mirror Step Three
Then, I spent the next hour cutting, squeezing, and sticking…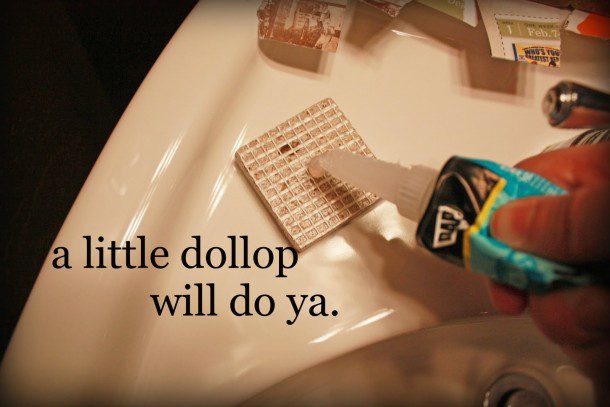 A little dollop of silicone adhesive is all you need for each tile.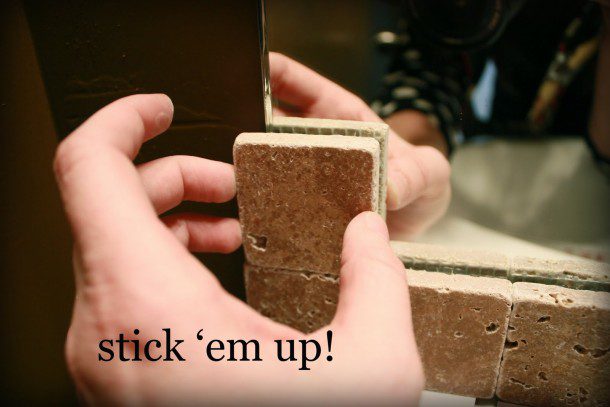 Stick the tiles to your mirror. Keep a straight edge as you work your way up.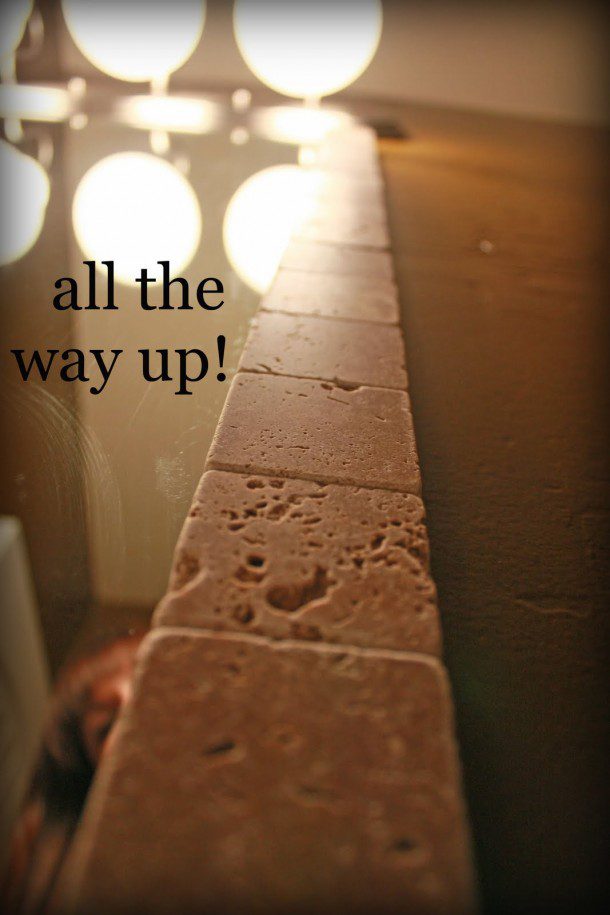 The trickiest part was the top of the mirror.
I just used a little painters tape to keep them in place until the adhesive could harden up.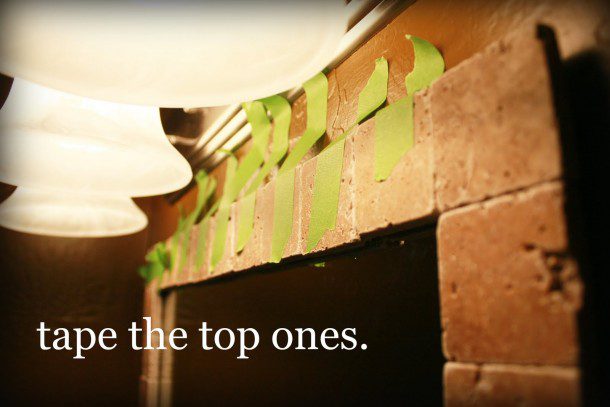 Before I knew it, I was finished and off doing something else.
Not bad for an hour's worth of work!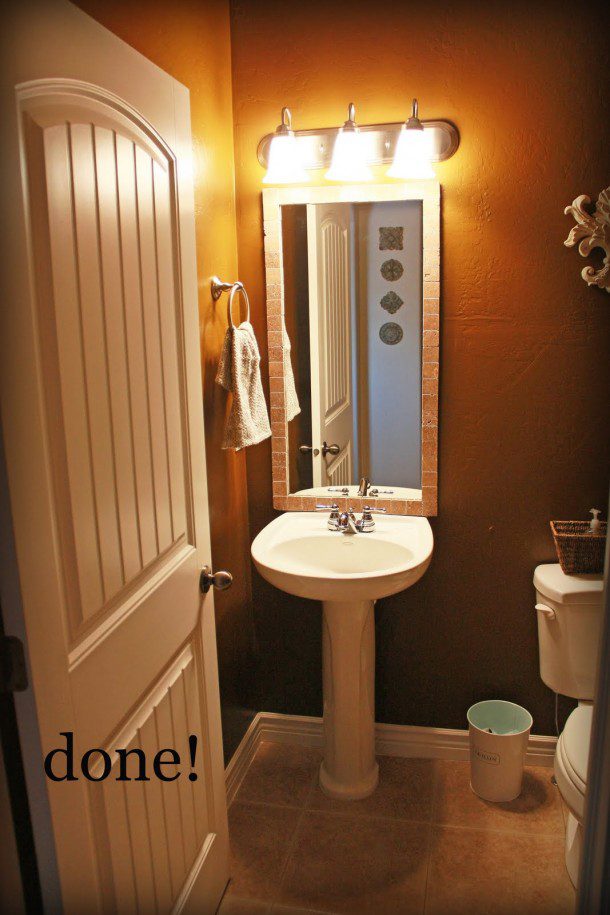 But, do you want to know the best part!?
My diy bathroom mirror was so cheap! And now I know how to frame a mirror with tile!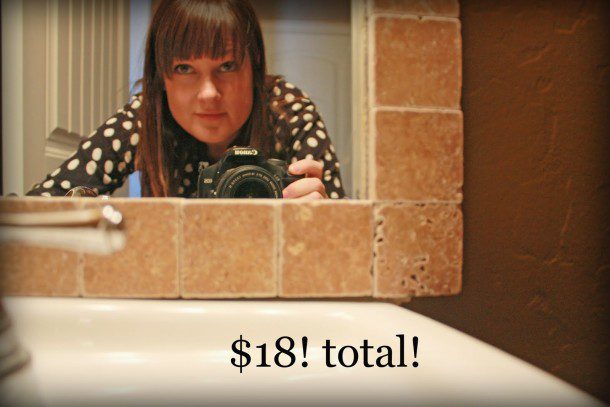 Yup, only $18!
What are you going to DIY today?