When we first moved into our new house, I took one look at the raw edge mirror in the downstairs bathroom and had every intention of removing it and replacing it with something better. But, when I got down to the nitty gritty, I realized that whoever had installed the bathroom mirror was glue happy, and didn't just adhere it to the wall — they cemented it! Removing it would have damaged the wall terribly, causing need for repair and re-texturizing. I decided to go with plan B, (even though I really didn't have a plan B) and do something different – learn how to tile a mirror.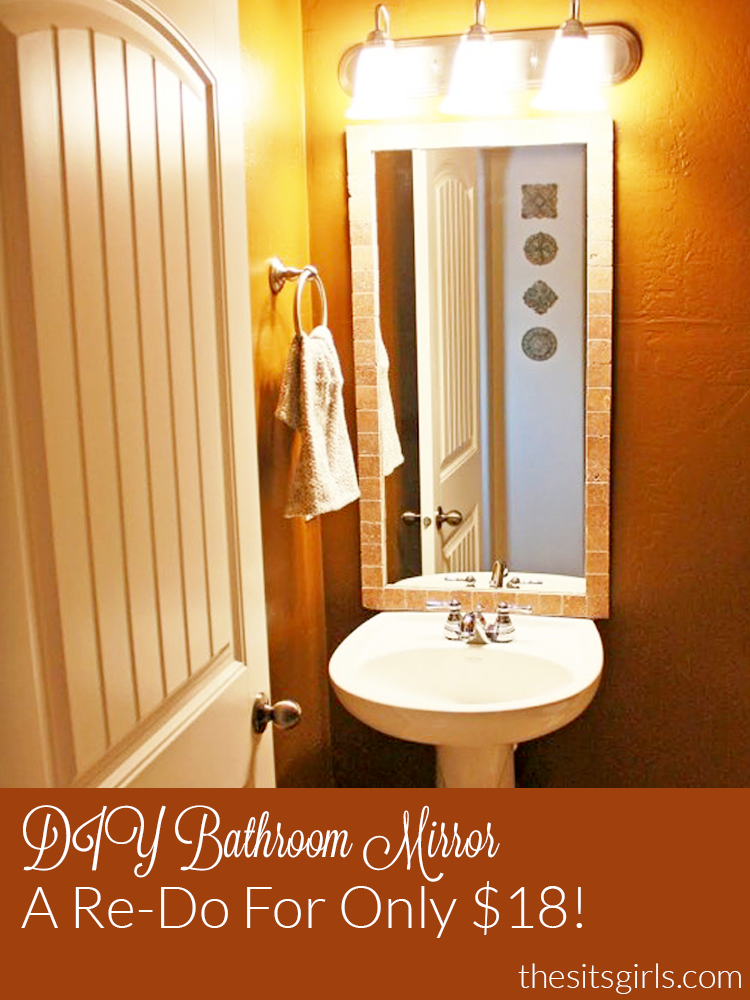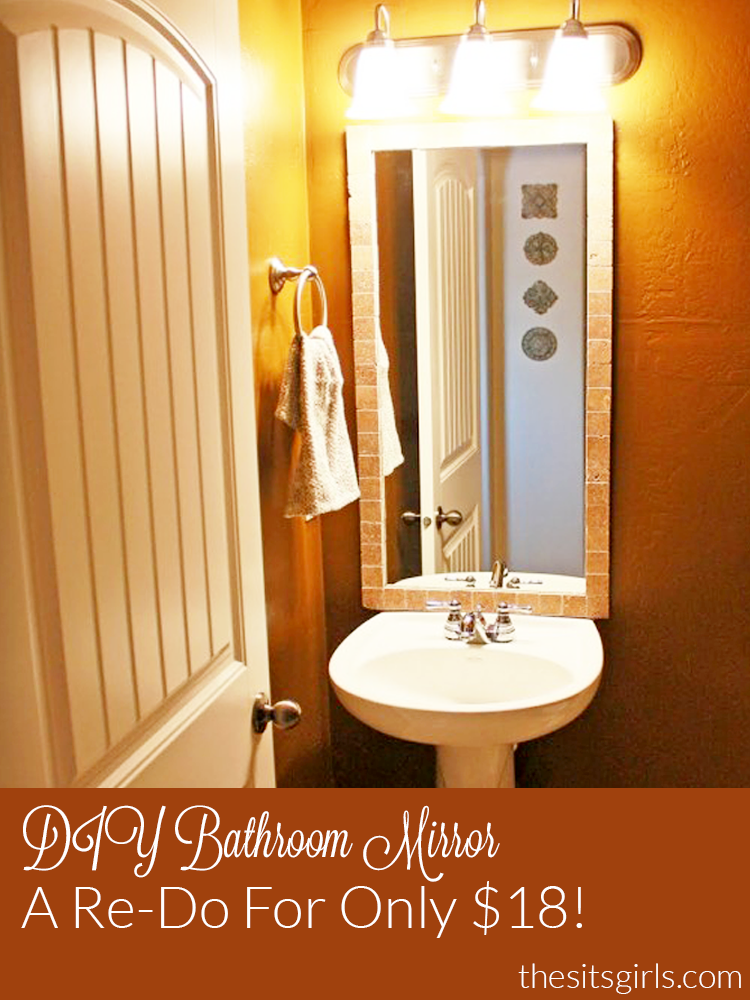 DIY Bathroom Mirror Re-Do
I really hate changing plans… but, it worked out for the best as you'll see! I had bathroom mirror tile ideas and I was excited for the project.
I love a good, quick home improvement project anyway. (*This post contains affiliate links.)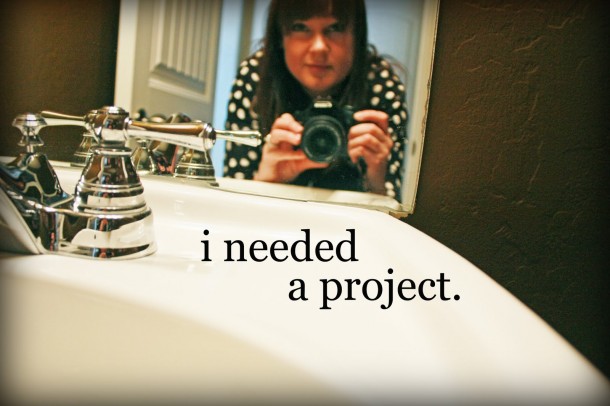 I decided to start my little diy bathroom mirror project with a fresh coat of paint first. I wanted something rich, something chocolate brown. Not only for the design aesthetic, but the fact that it's basically a boy-proof color. I'm all about that.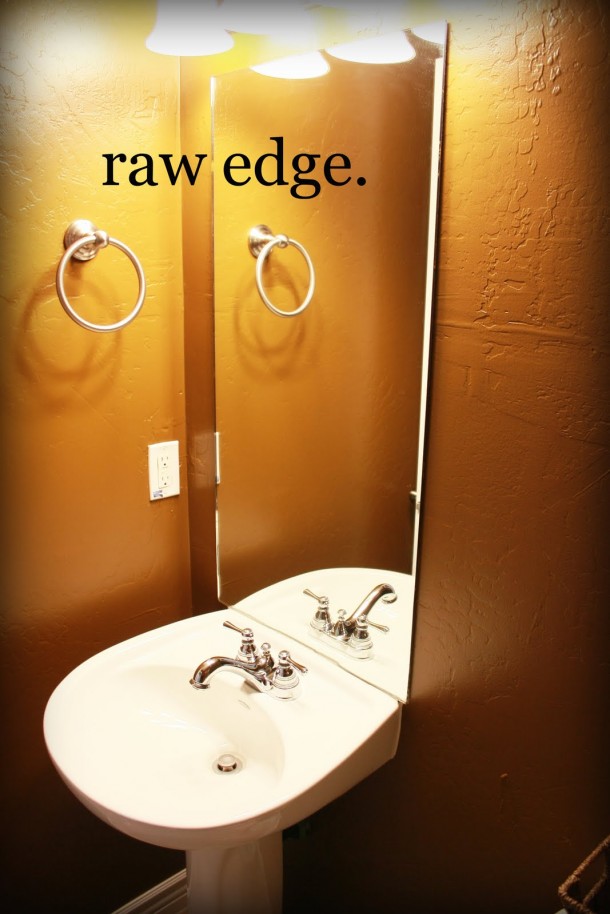 I went to Lowe's and purchased two sheets of tumbled marble tiles clearance priced for $7 each. These were my mirror border tiles. This diy bathroom mirror project was just getting better and better! When I got them home, I trimmed the mesh around the tile to make a smooth edge.
You can find marble tile sheets online if your local hardware store isn't having a sale.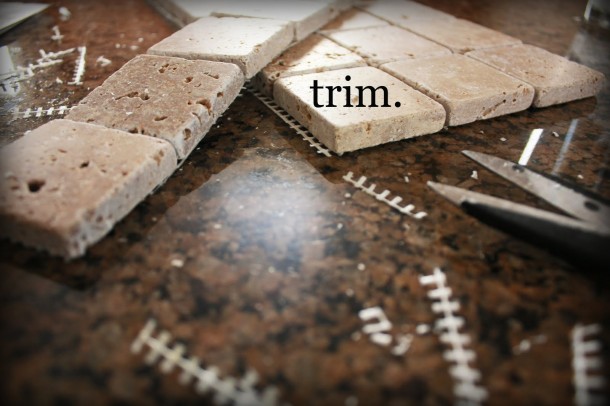 I also purchased a tube of silicone adhesive that boasted it could be used for fusing glass together to form a fish tank. Another nod in the way of boys and their bathroom habits. I figured, if it could hold together a fish tank, my diy bathroom mirror could take anything my boys could throw at it.
Then, I spent the next hour cutting, squeezing, and sticking…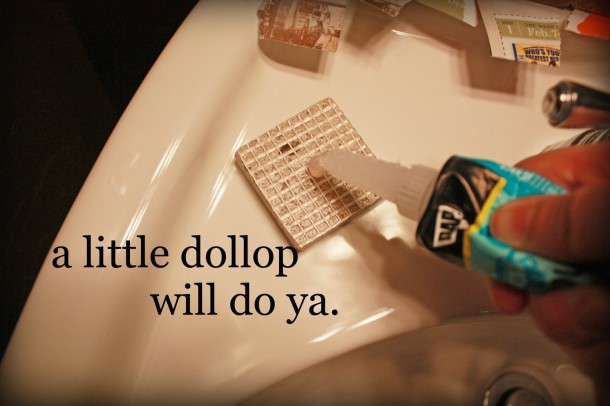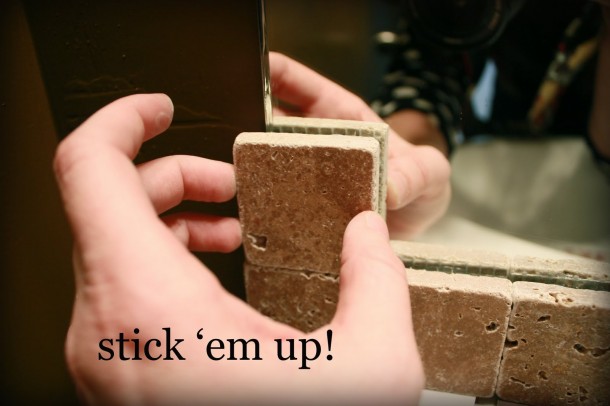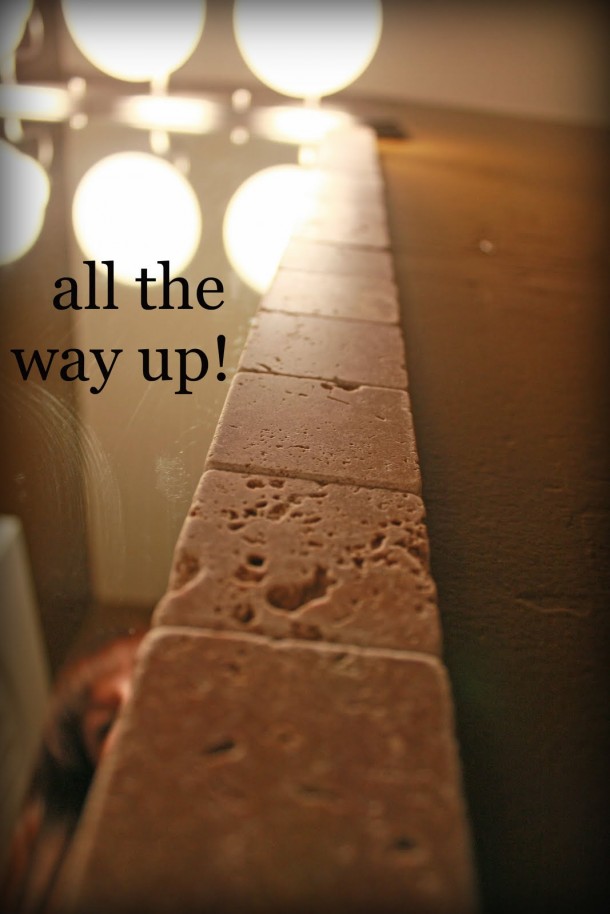 The trickiest part was the top. I just used a little painters tape to keep them in place until the adhesive could harden up.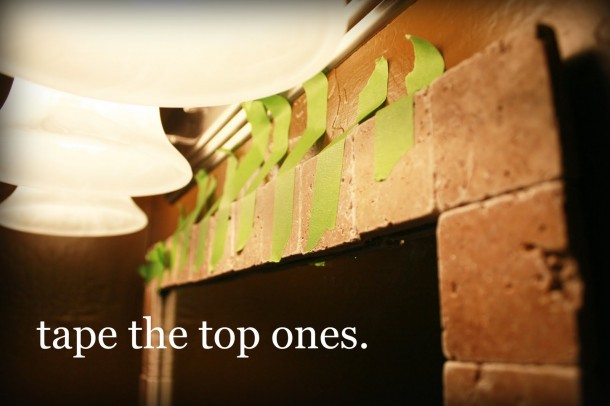 Before I knew it, I was finished and off doing something else! Not bad for an hour's worth of work!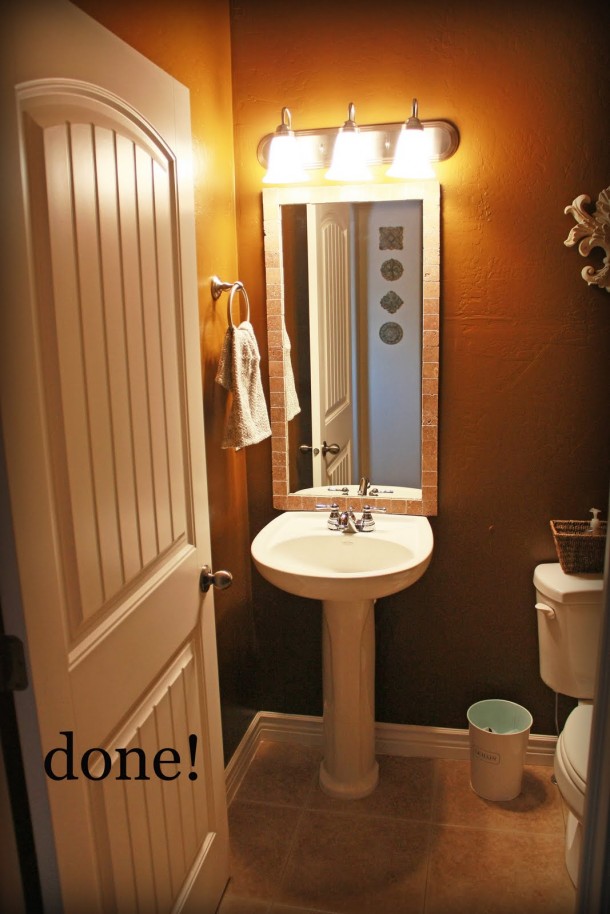 But, do you want to know the best part!? My diy bathroom mirror was so cheap! And now I know how to frame a mirror with tile!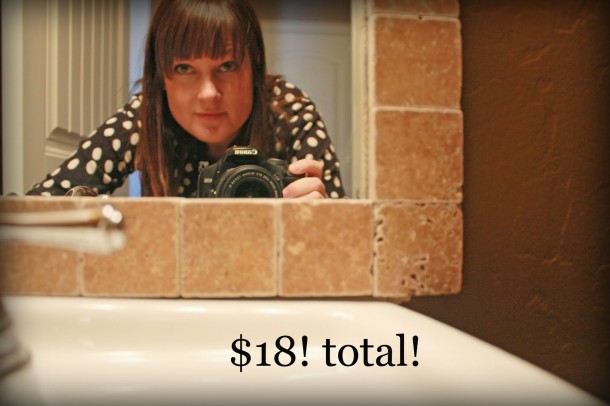 Yup, only $18!
 You Are Also Going To Love