This post may contain affiliate links which may give us a commission at no additional cost to you. As an Amazon Associate we earn from qualifying purchases.
When we first moved into our new house, I took one look at the raw edge mirror in the downstairs bathroom and had every intention of removing it and replacing it with something better. But, when I got down to the nitty gritty, I realized that whoever had installed the bathroom mirror was glue happy, and didn't just adhere it to the wall — they cemented it! Removing it would have damaged the wall terribly, causing need for repair and re-texturizing. I decided to go with plan B, (even though I really didn't have a plan B) and do something different – learn how to tile a mirror.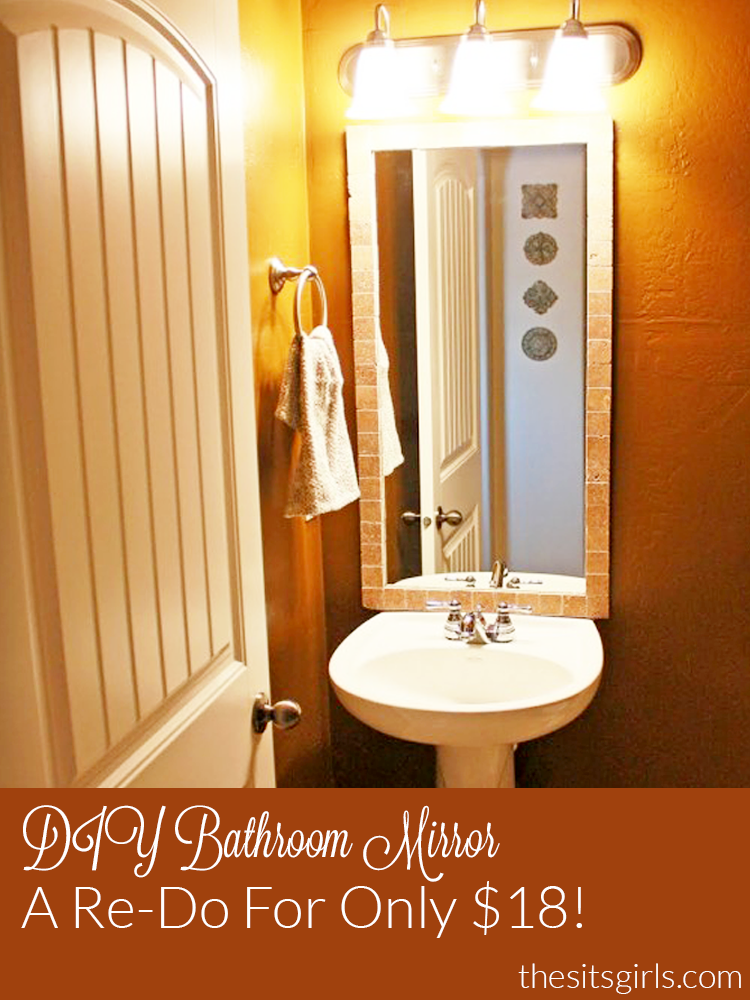 DIY Bathroom Mirror Re-Do
I really hate changing plans… but, it worked out for the best as you'll see! I had bathroom mirror tile ideas and I was excited for the project. I love a good, quick home improvement project anyway.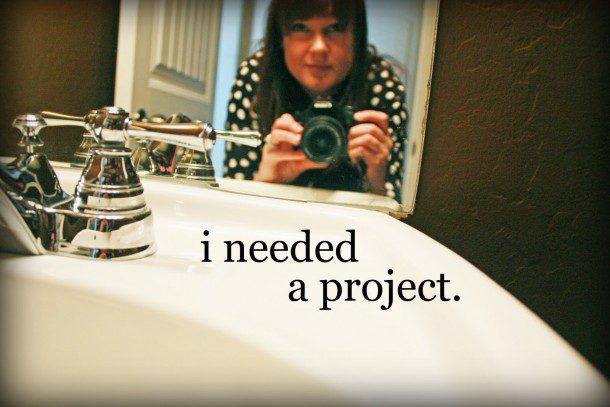 I decided to start my little diy bathroom mirror project with a fresh coat of paint first. I wanted something rich, something chocolate brown. Not only for the design aesthetic, but the fact that it's basically a boy-proof color. I'm all about that.