This post may contain affiliate links which may give us a commission at no additional cost to you. As an Amazon Associate we earn from qualifying purchases.
Bridging the decorating gap between Halloween and Christmas can be tricky! But, it isn't impossible! Creating a table runner using burlap is a step in the right direction. Not only is burlap easy to find, it's very inexpensive. In a matter of minutes, you can have your very own DIY 30-minute Burlap Table Runner!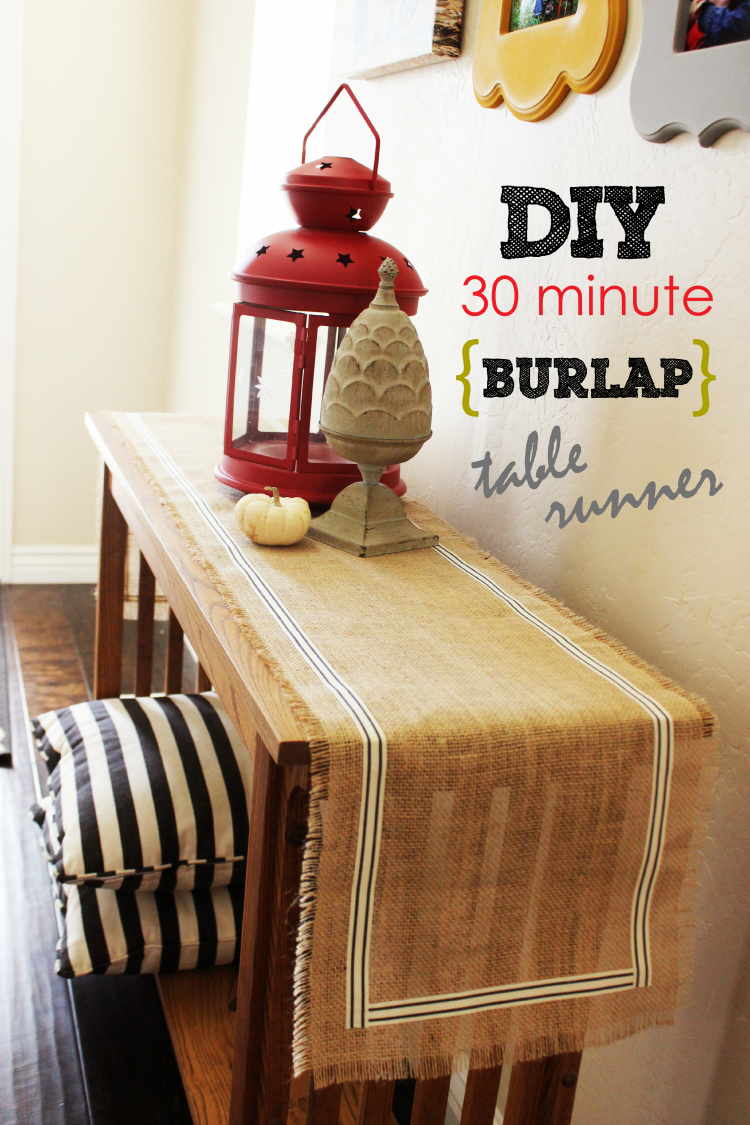 Create A DIY Burlap Table Runner In 30 Minutes
This table runner is easy to make, and you won't even have to pull out your sewing machine or iron.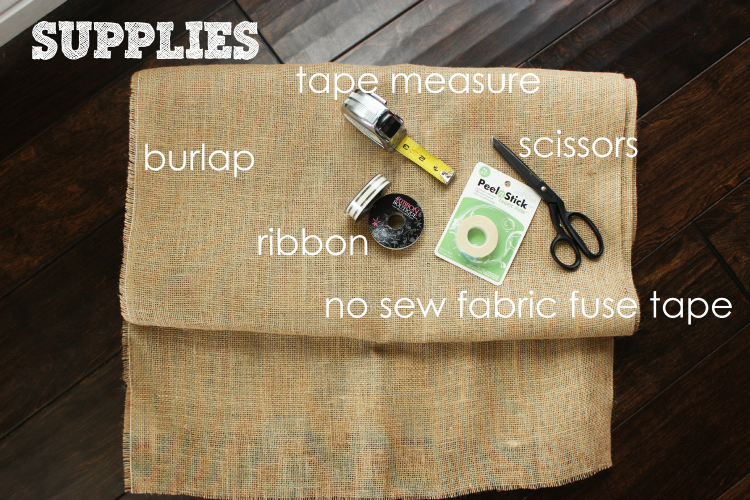 For this project you will need:
burlap (enough to extend the length of your table plus a little extra to hang off the sides by about a foot)
ribbon (enough to stretch the perimeter of your table runner)
no sew fabric fuse tape (enough to stretch the perimeter of your table runner)
scissors
tape measure
To begin, measure the length of your table, and also how long you would like your runner to hang off of your table. Then, add your measurements together. My table was 4 feet long and I wanted the runner to hang off of the sides of my table by one foot. So, my grand total was 6 feet long. Decide how wide you want your table runner to be. I decided I wanted mine to be one foot wide.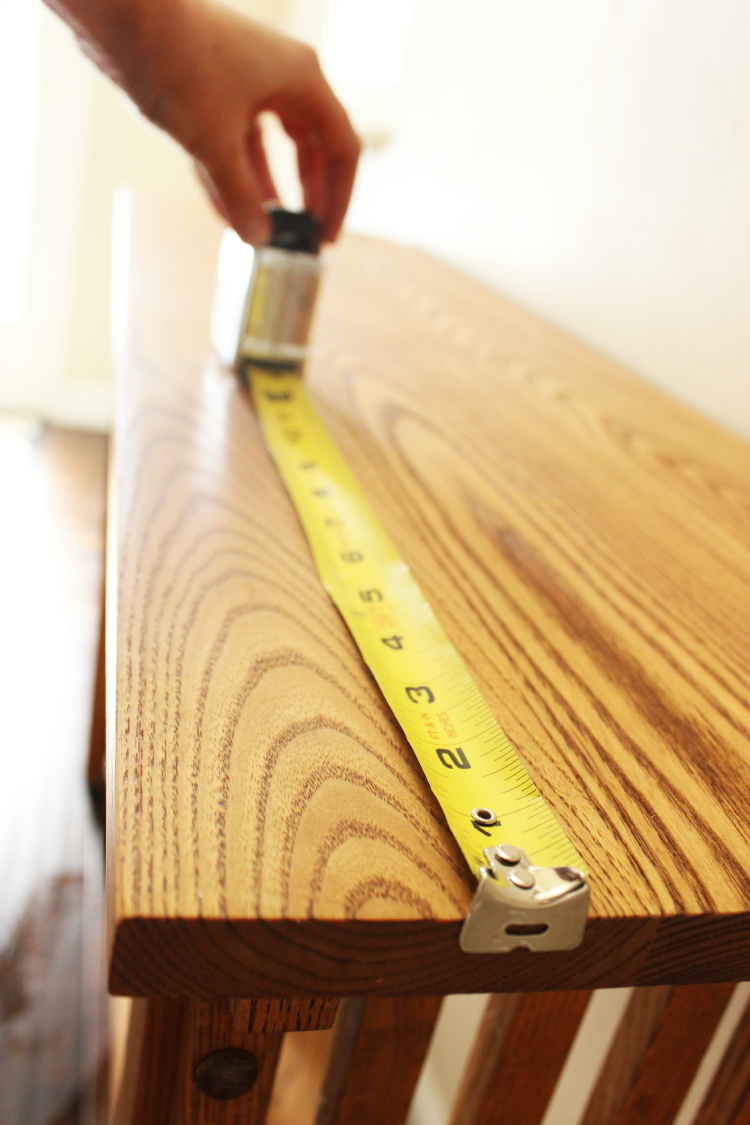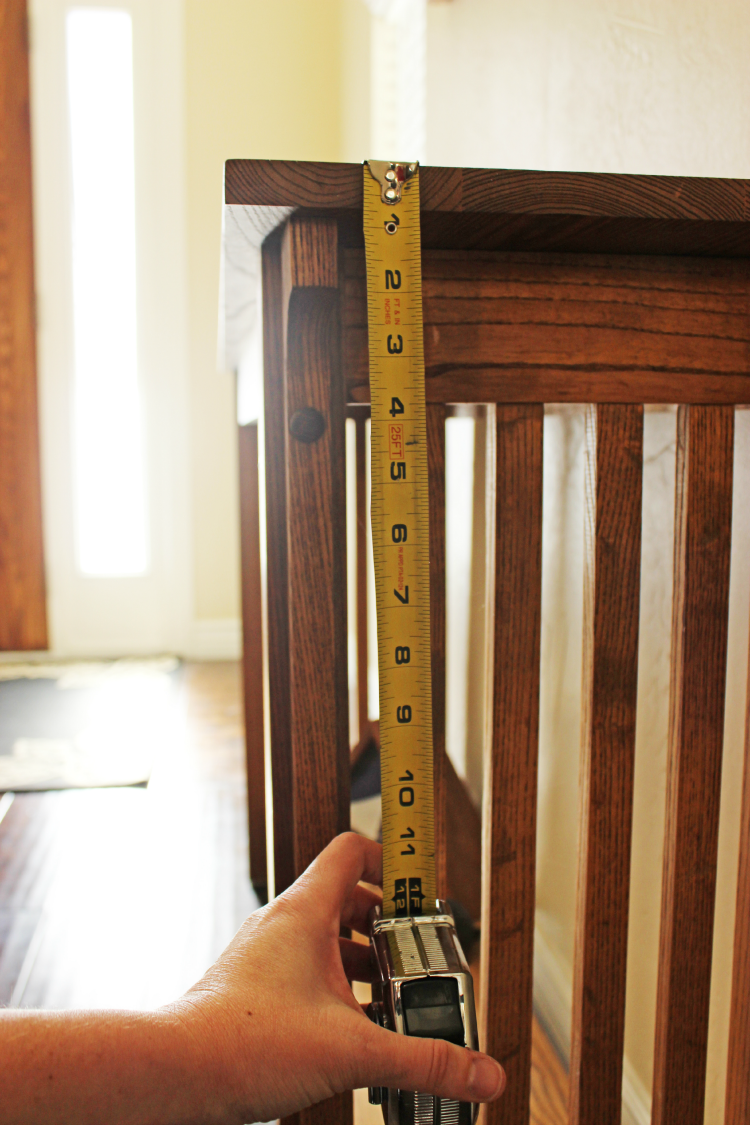 Next, measure out the length and width of your table runner. Before you cut your burlap, pull the string closest to your measurement and yank it out of the weave of your burlap. This leaves a nice line for you to follow along so you don't cut crooked!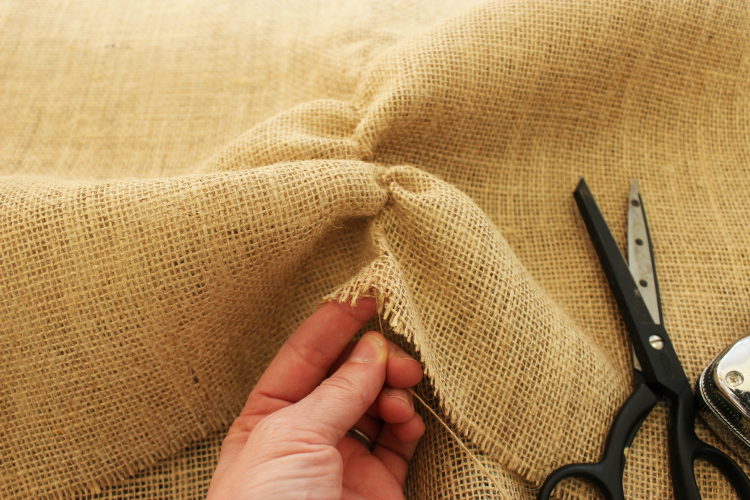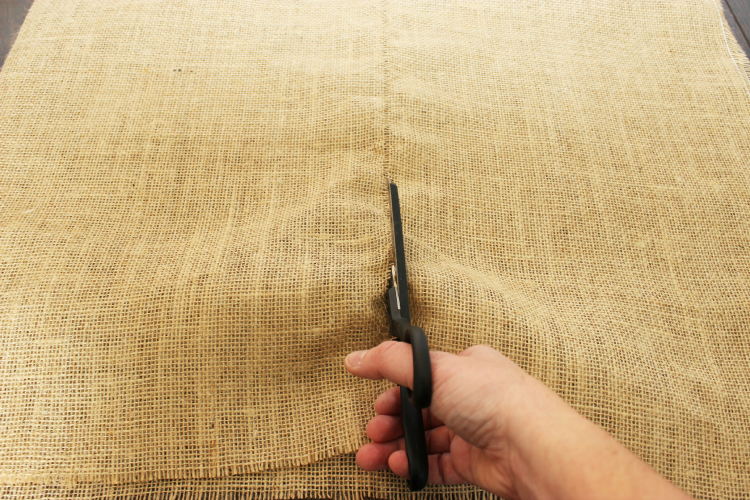 Then, pull off the first 4 to 5 strings on each side of your burlap to create a fringe edge. This gives your table runner a finished appearance without sewing.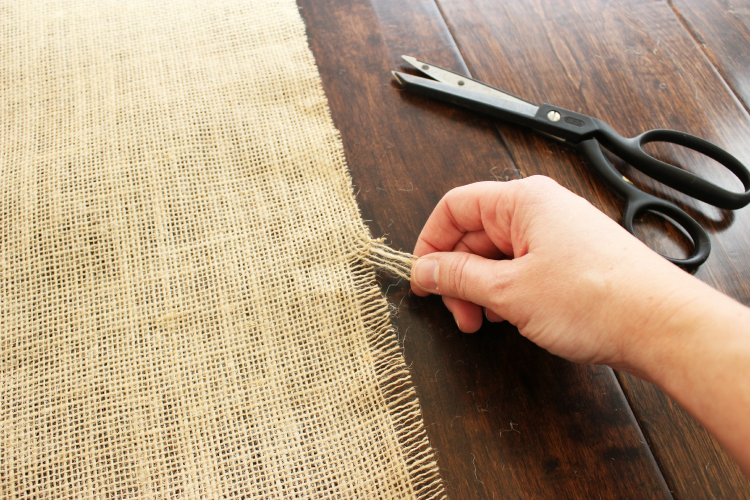 Next, using your ribbon—measure out and eyeball about how much ribbon you will need for the first side of your table runner.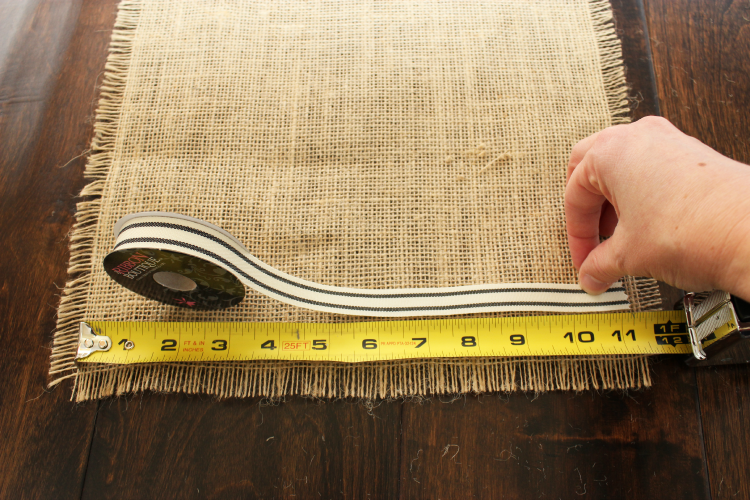 Place the fabric fuse tape on the back of your ribbon and cut to the length that you need.
Then, remove the backing off of the fuse tape so that you have a perfect ribbon "sticker" that you created to stick onto your burlap!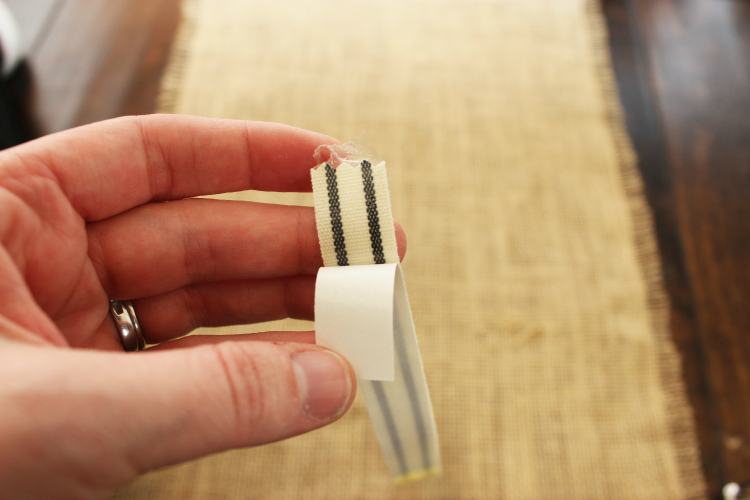 Next, place your ribbon "sticker" into place and firmly press to adhere to your burlap.
Continue this process on all sides until your burlap runner is complete!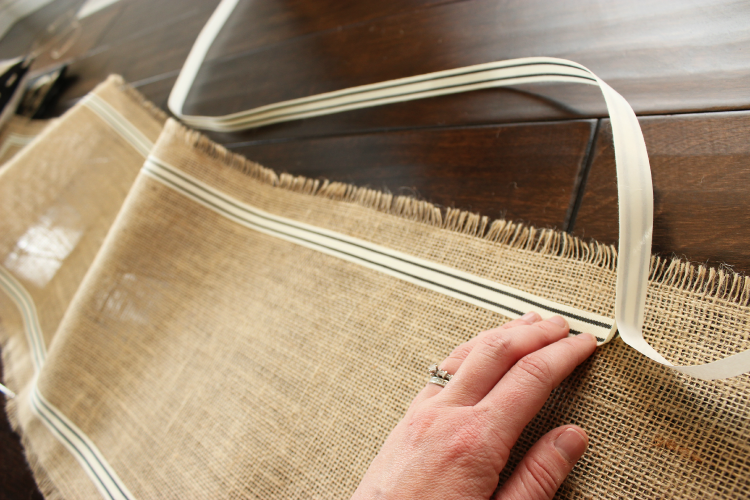 To finish the edges, simply stick one ribbon "sticker" on top of the bottom ribbon "sticker" and press.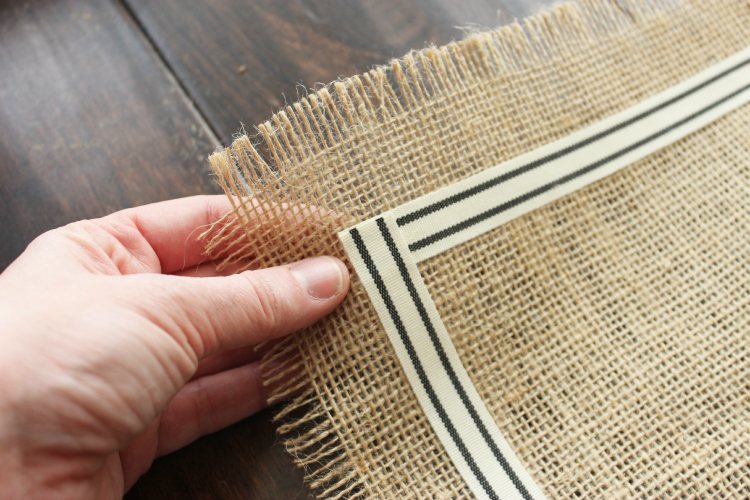 A DIY 30-minute Burlap Table Runner is a simple and quick way to dress up any space!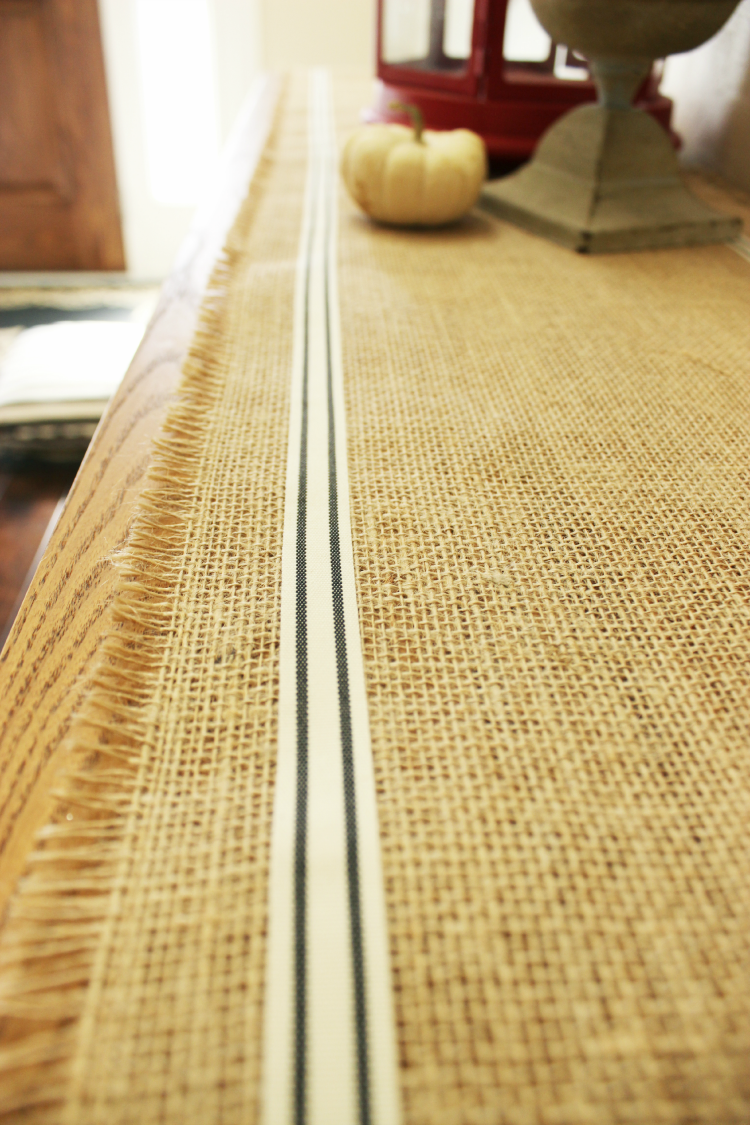 Happy Thanksgiving!