This post may contain affiliate links which may give us a commission at no additional cost to you. As an Amazon Associate we earn from qualifying purchases.
I love to decorate my mantle for Halloween. Each year we break out the spooky skulls, spiderwebs, and creepy clothes and create something that sets the mood for the build up to Halloween. This year I decided to repurpose some old jars that I had collected, and I turned them into Spooky Specimen Jars! They're the ultimate DIY Halloween decorations – sure to scare!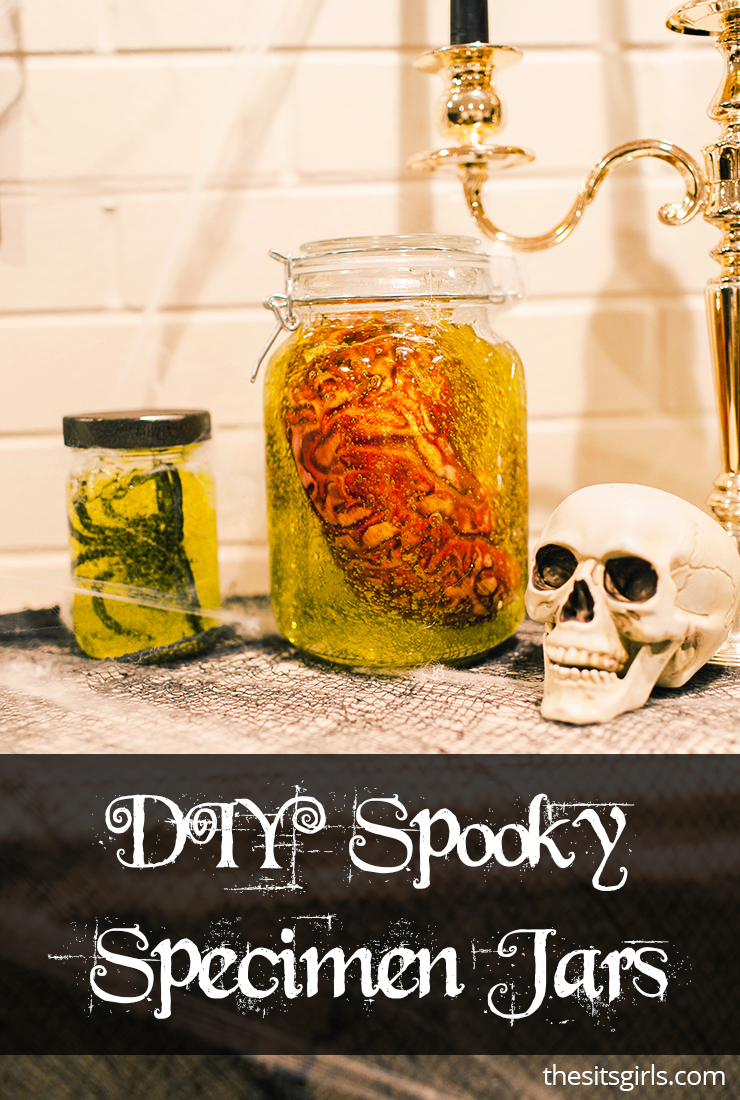 Spooky Specimen Jars
Materials You Need To Make Spooky Specimen Jars for Halloween: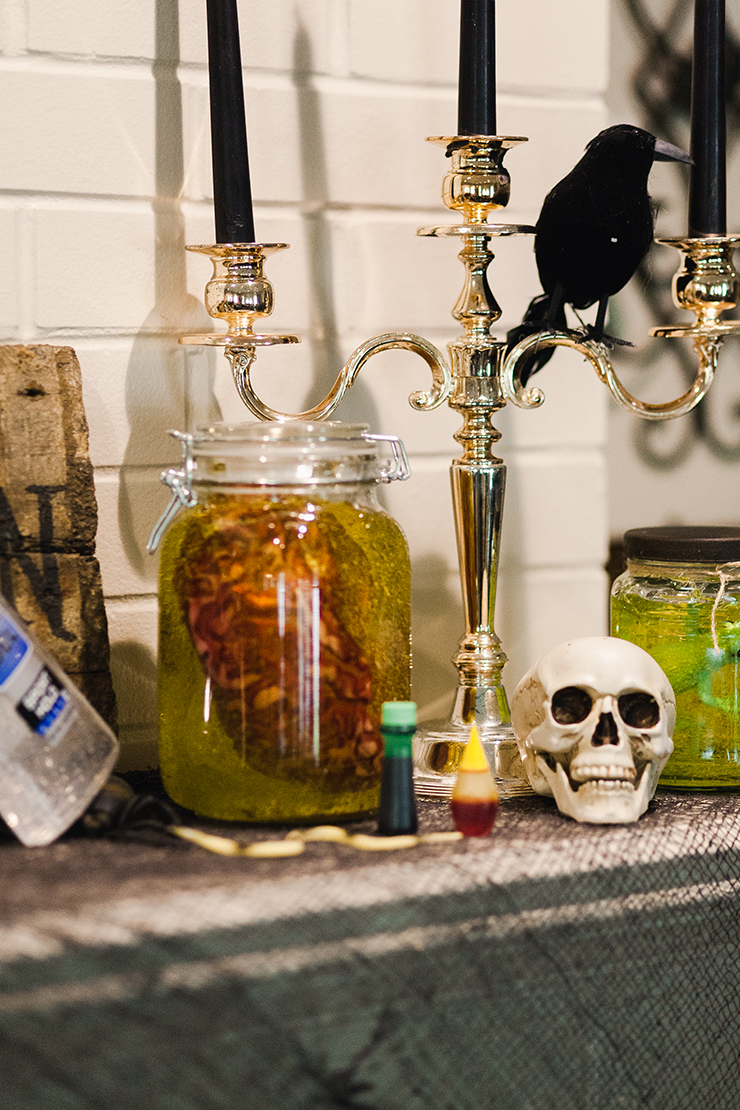 How To Make Spooky Specimen Jars
So a couple of years ago, we had a bug party for my son's birthday. As a result we have tons of bugs and snakes that are left over, and seem to be left in unpleasant places for me to find! I have always wanted to make some specimen jars like you might find in a scary mad scientist movie, but could not get the "gel" consistency right.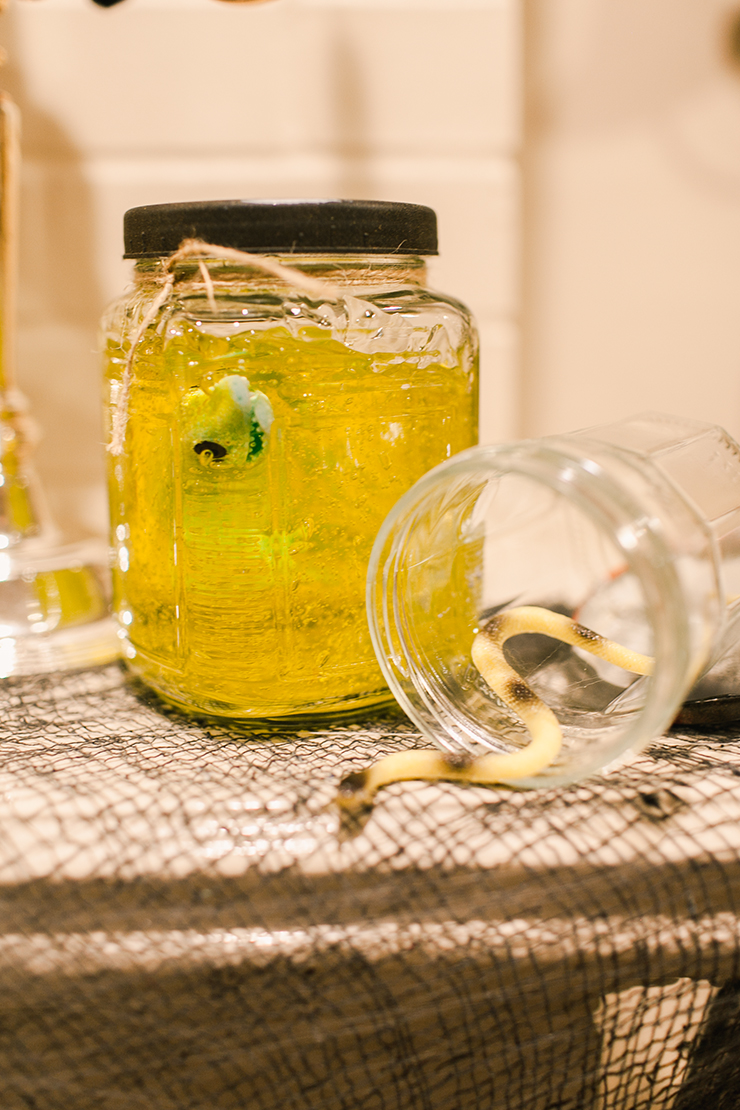 While doing my son's hair for school one morning it hit me that his hair gel would be the perfect fit for fake formaldehyde. The other upside is that hair gel is actually pretty inexpensive. You can get a HUGE bucket for a couple bucks online, or grab some bottles at the Dollar Store. Hair gel has a thicker consistency than using tinted water, and keeps whatever you are preserving in place.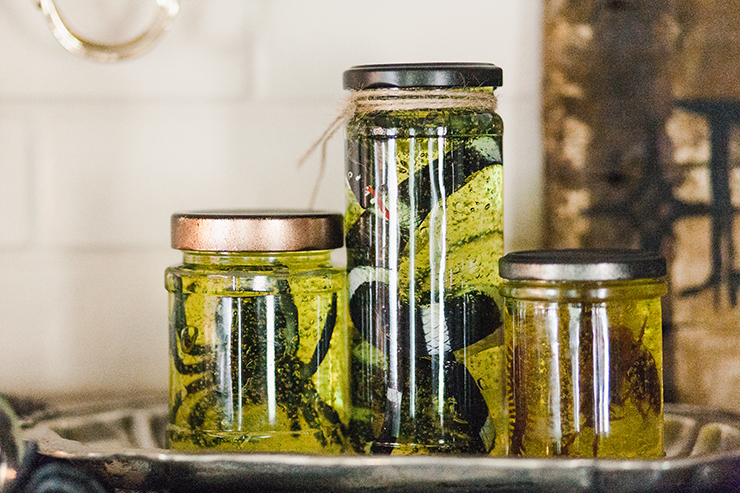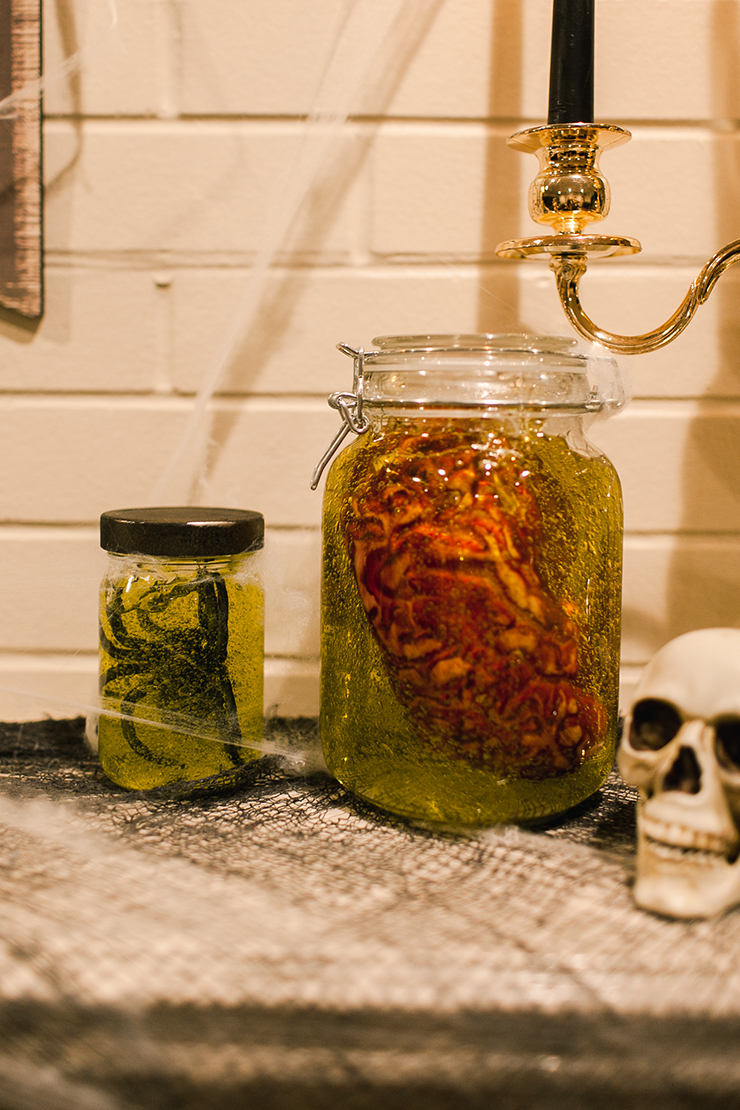 My jars are leftover spaghetti sauce, jelly, olives, and whatever else I served for dinner the past month. I spray painted the tops to give them a more uniform and vintage vibe. I then added 2 drops of yellow food coloring and one SMALL drop of green food coloring to the clear hair gel. Do not overdo the green or it will end up the wrong color. You want a drab yellow if you are looking to mimic formaldehyde.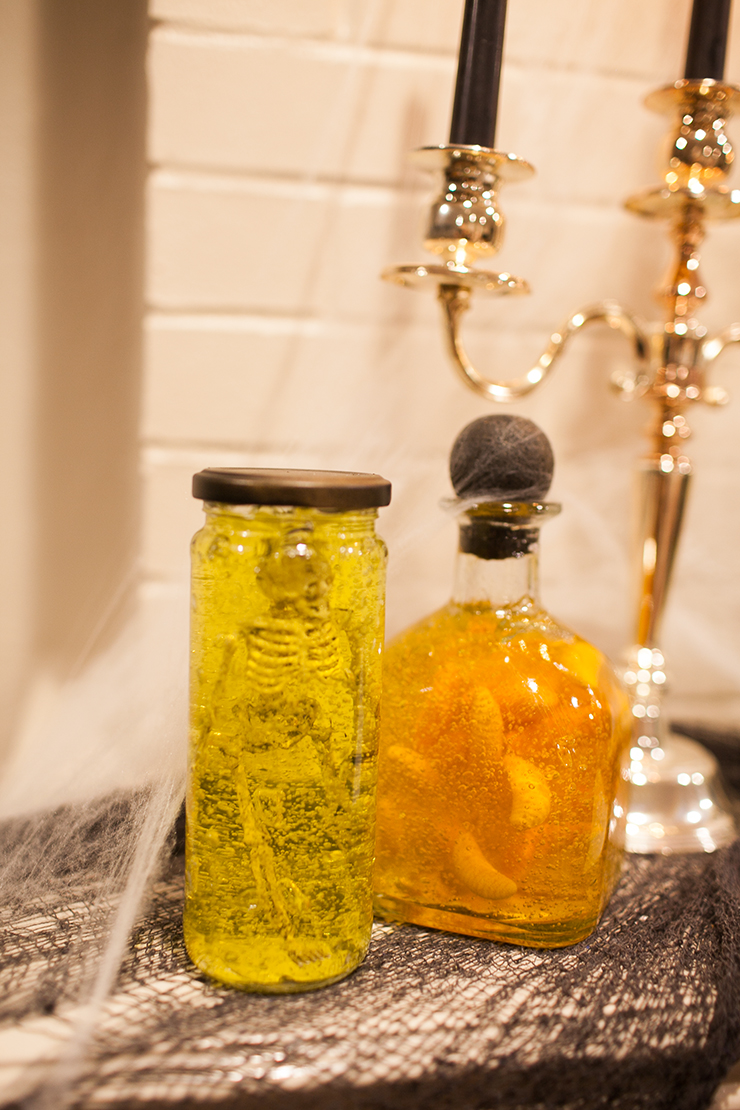 Add your spooky specimen to your jar and spoon in your gel mixture. Then fill it to the top and seal it tightly!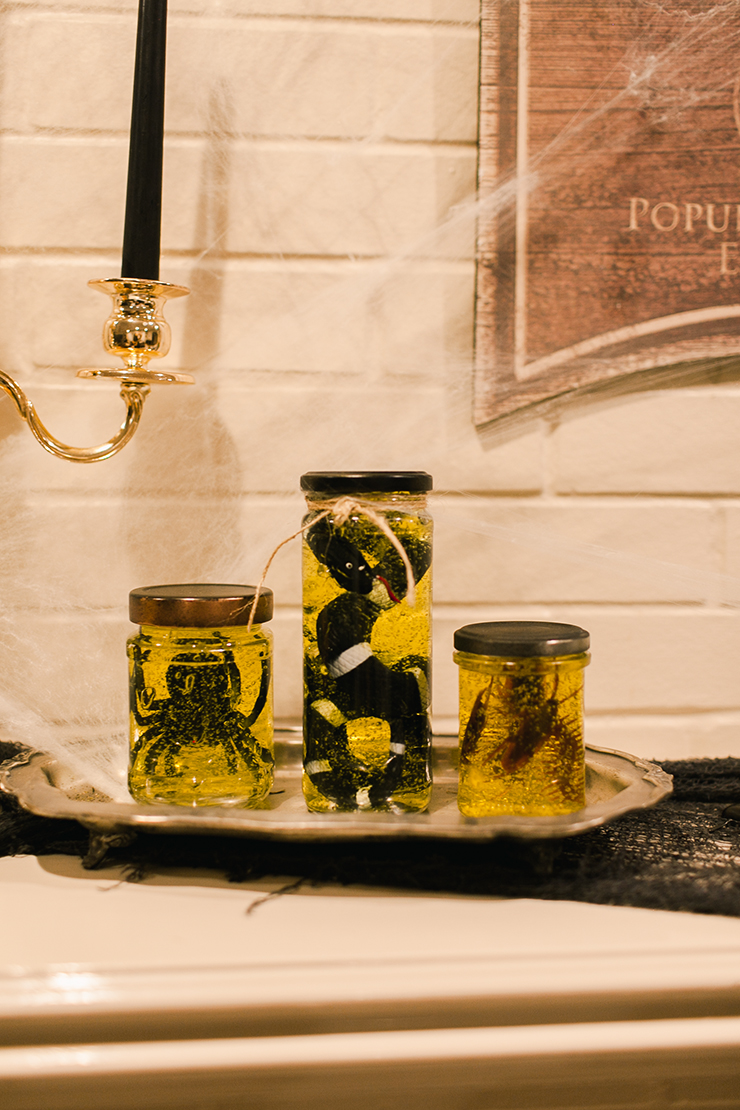 These will arrange perfectly on the mantle, and are also super kid friendly! Truth be told one of my glass jars was from an empty Tequila bottle, so it is also a great excuse to make some margaritas! DIY Halloween decorations at their finest!
Do you enjoy DIY Halloween Decorations?
So, don't forget to check out our DIY Flaming Skull Torches to complete your perfect DIY Halloween look!