This post may contain affiliate links which may give us a commission at no additional cost to you. As an Amazon Associate we earn from qualifying purchases.
I am all about reusing decorations. It helps prevent clutter, and saves money! Last year I saw a darling post on how to transform your Halloween and Thanksgiving pumpkins into some super cute porch snowmen! One thing I have never figured out how to reuse is our hay bales! They make fabulous decorations for fall, but always need to be thrown out come Christmas. This year I will be making DIY Hay Bale Presents with them!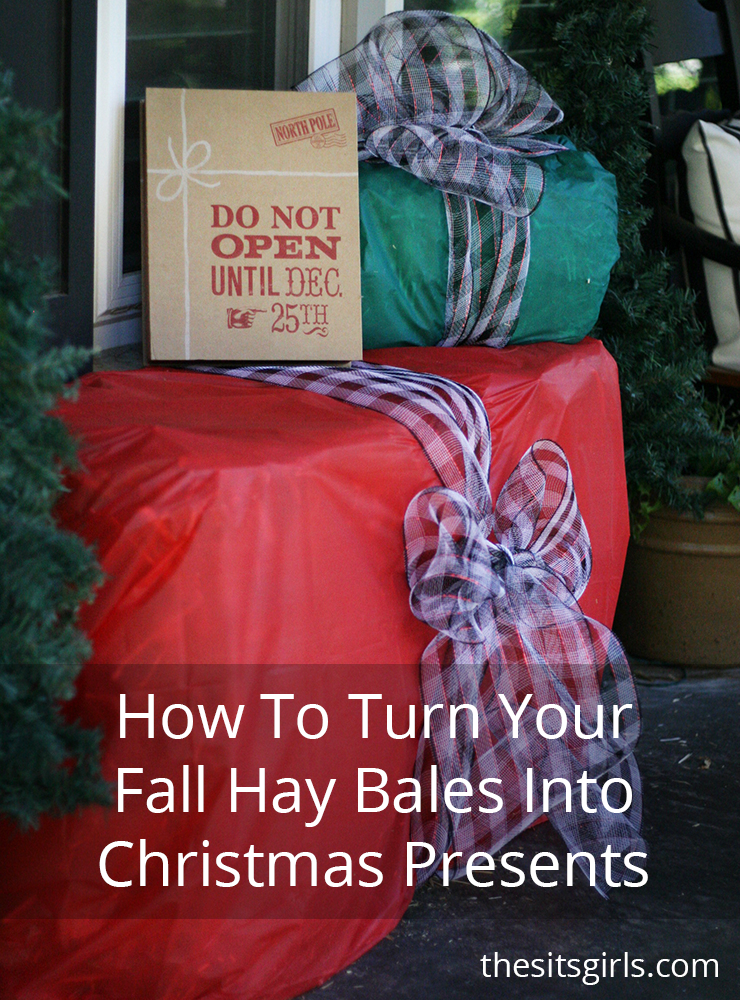 DIY Hay Bale Presents Video Tutorial
Note: this post contains affiliate links which may give us a commission at no additional cost to you.
Materials:
The beauty of this transformation is that it takes only a couple minutes and it is super cheap! I had some leftover plastic tablecloths from a class party, and wanted to put them to work. They actually work fabulously outside because they keep out the water.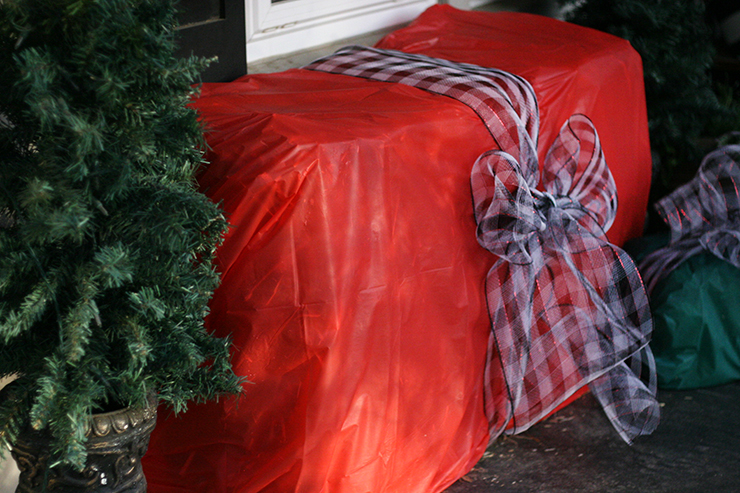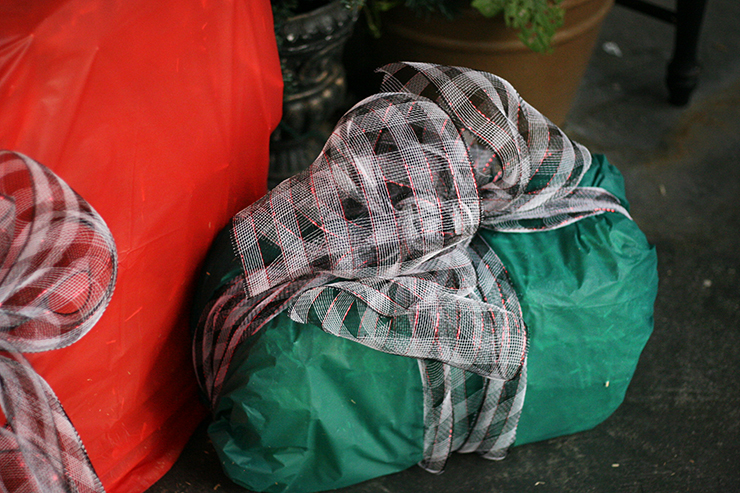 The steps are so simple. Wrap your hay bales in the plastic table cloth of your choosing, and add a bow! Confession time. I actually didn't have anybody around to help me lift my large hay bale when I wrapped it, so I actually folded it under and didn't completely wrap the large bale. The look turned out perfectly fine.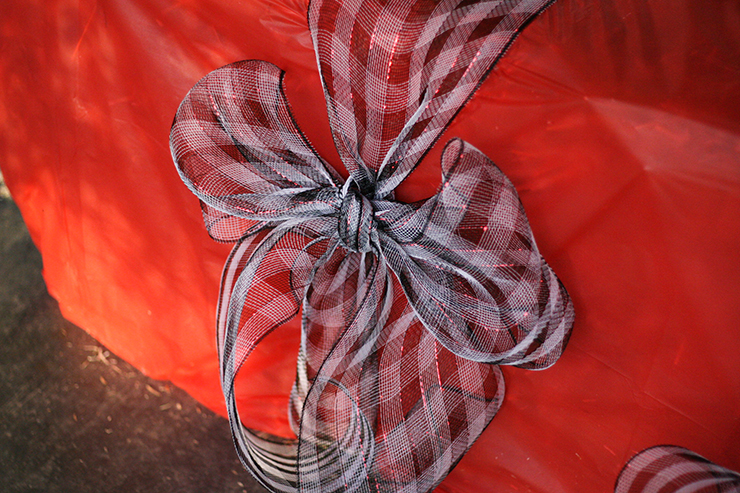 For the small hay bale, I could easily lift and wrap it, so I wrapped it in a table cloth how you would wrap an actual present.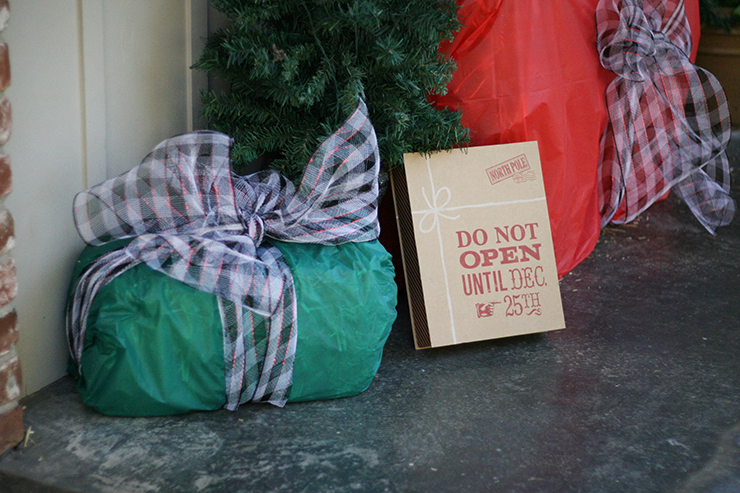 My favorite type of "ribbon" is actually a thinner roll of mesh. The mesh curls perfectly and also holds its structure in the elements. I first fell in love with mesh after making some Mesh Poinsettias for our porch.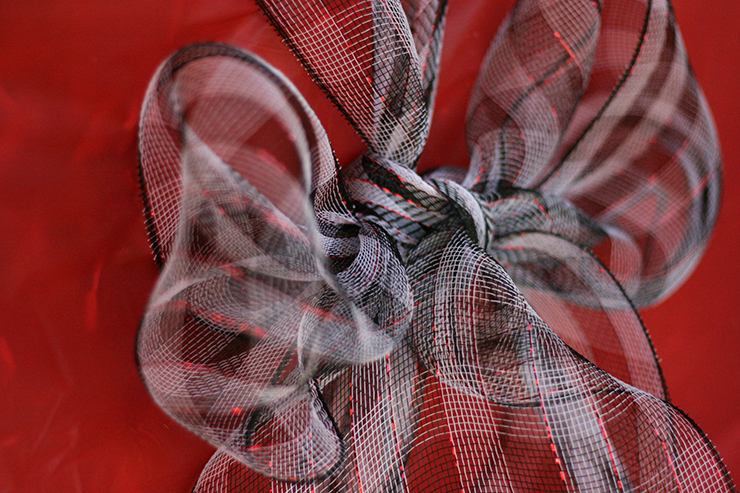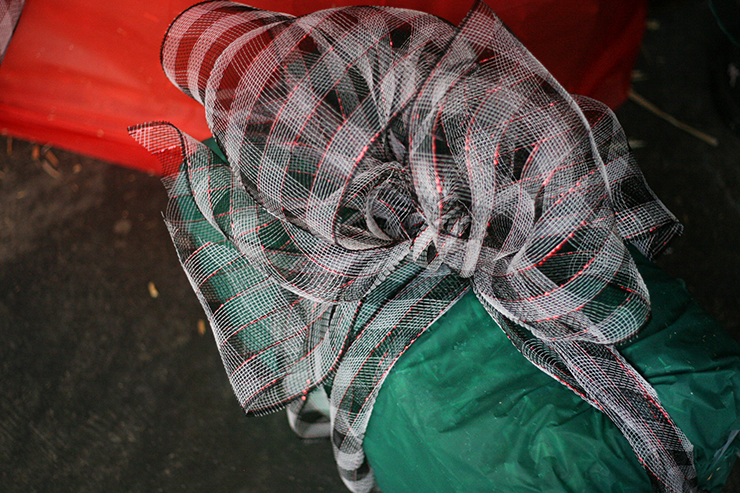 This DIY transformation from fall to beautiful oversized presents is the perfect porch look! The more you can make your decorations work for various holidays, the less work for you!