This post may contain affiliate links which may give us a commission at no additional cost to you. As an Amazon Associate we earn from qualifying purchases.
Are you ready for a new DIY tutorial that is utterly delightful? Read on to discover our step-by-step instructions to create DIY hangers, perfect as we look towards fall and winter!
Every summer, I like to dig into my closets. It's a great big mess of out-with-the-old and in-with-the-new. I spend a whole day pulling everything out, sorting, making donation piles, dusting, washing, and then putting it all away.
This week, my craft inspiration hit me when I tackled our coat closet. It's a tight little space next to our front door that serves both the purpose of holding our coats, and also the coats of guests. I wanted to make our little coat closet fall and winter ready by adding my own personal touch inside: DIY hangers!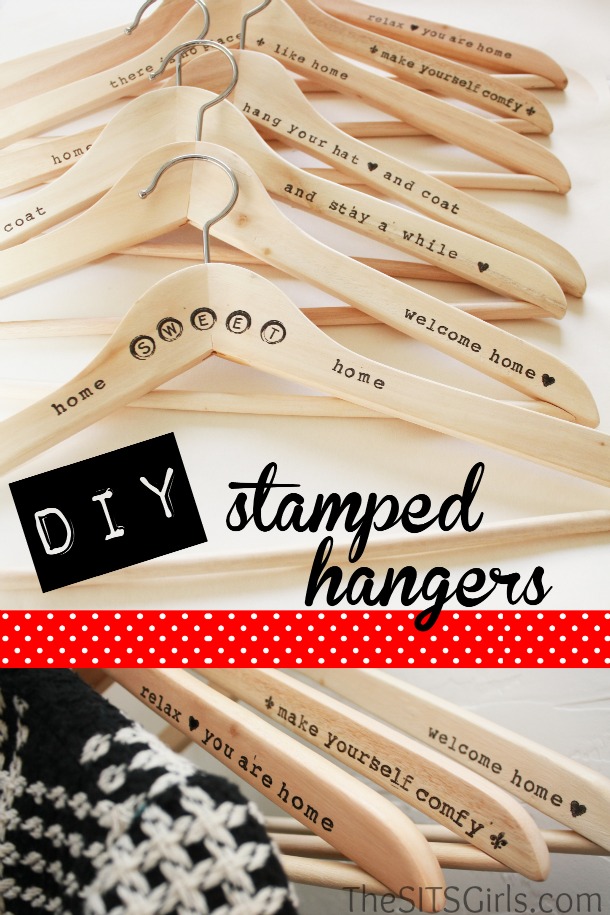 How to Make DIY Hangers
DIY hangers are an easy way to add a small detail that makes a big impact. Wouldn't it be divine to read a pleasant little greeting while hanging up your coat? I thought it was the perfect little surprise for my family and my guests this fall and winter.
And, guess what? DIY hangers are amazingly simple to create!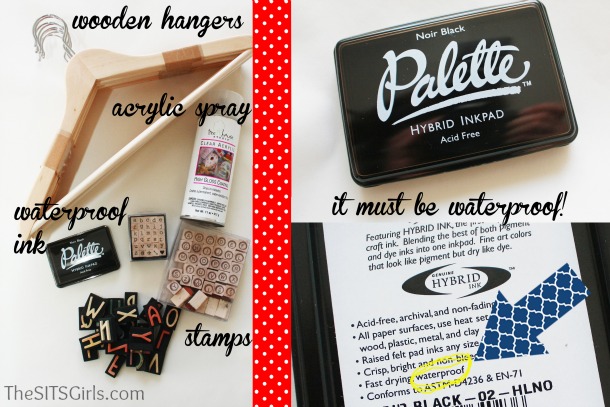 First, you must collect these supplies.
Wooden Hangers: You can find these at any discount store such as Target or Wal Mart. I found mine at Ikea.
Waterproof Ink: Easily found at any craft shop. I found mine at Hobby Lobby. Make sure that it is waterproof!
Clear Acrylic Spray: If you cannot find waterproof ink, there is still hope! You can finish your hangers with a coat of clear acrylic spray. I found waterproof ink so I didn't have to use the spray.
Rubber Stamps: Rubber stamps that work best for this project are those less than 1 inch tall.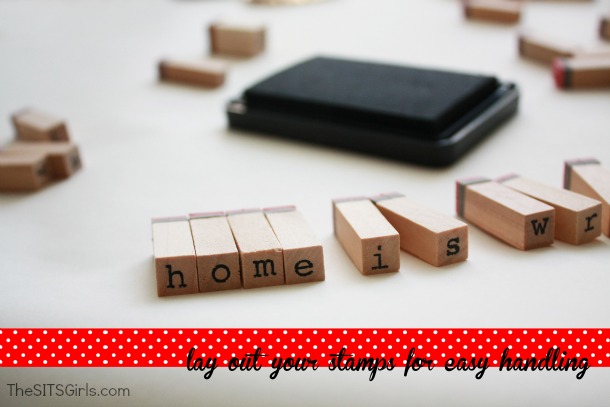 To begin, prep your work surface to protect it from the waterproof ink. Next, lay out your stamps in the order that you are going to use them. This helps the stamping process go much quicker.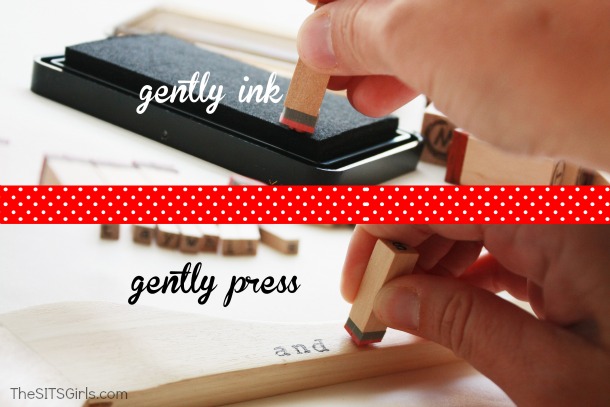 Press each stamp into the ink pad gently, and then gently press your stamp onto your wooden hanger. If you press too hard you risk smudging the ink! Quickly bring your hand straight up after stamping, if brought to the side, you will smudge your ink.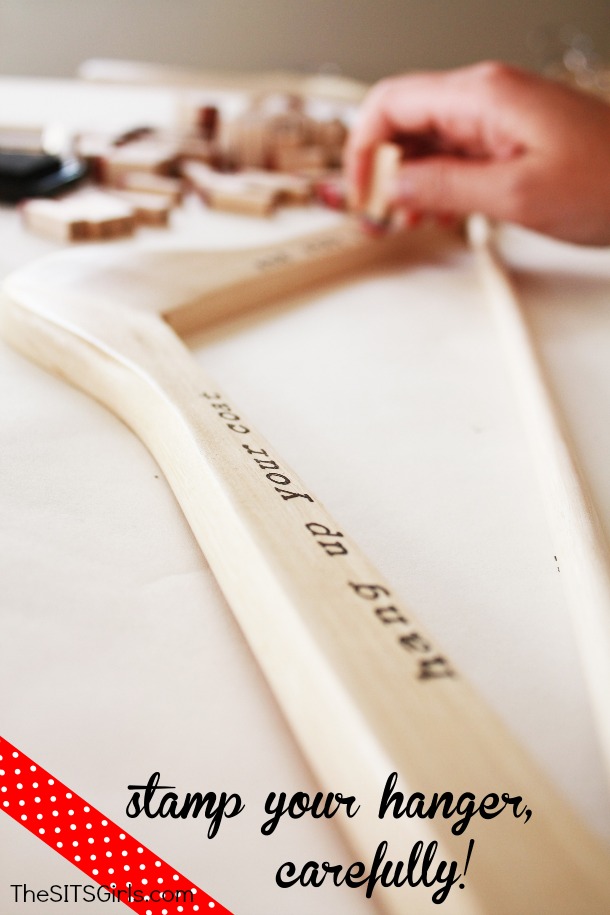 Take care when stamping your wooden hanger so your hand does not find its way into your freshly stamped letters! Make sure your letter stamps are turned the correct way when stamping. There really is no way to correct a mistake!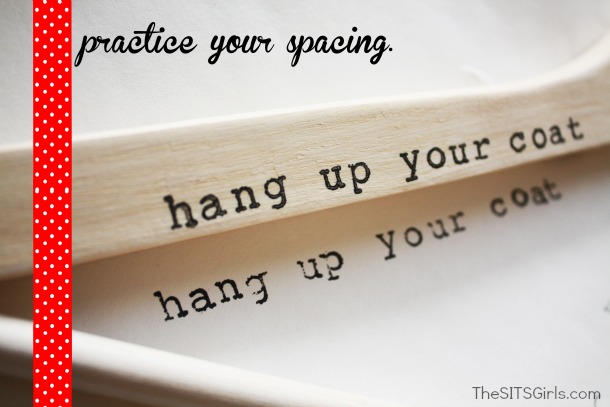 If you are nervous about your letter spacing, you can practice on your work surface or a separate sheet of paper beforehand.
A few examples of sayings you could use for your DIY hangers are:
Home is where you hang your hat (and coat)
Hang up your coat and stay a while
Home sweet home
Welcome home
There is no place like home
Make yourself comfortable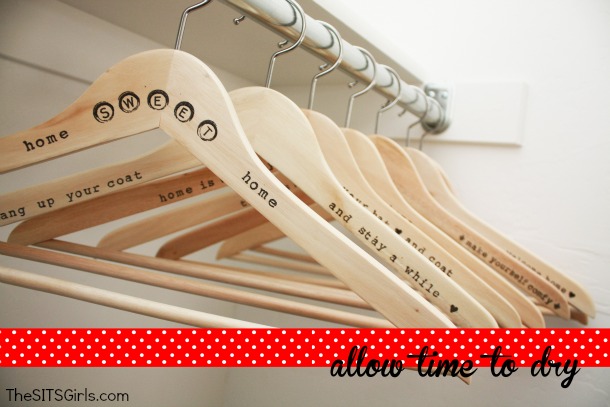 After you are done stamping, allow your DIY hangers time to dry.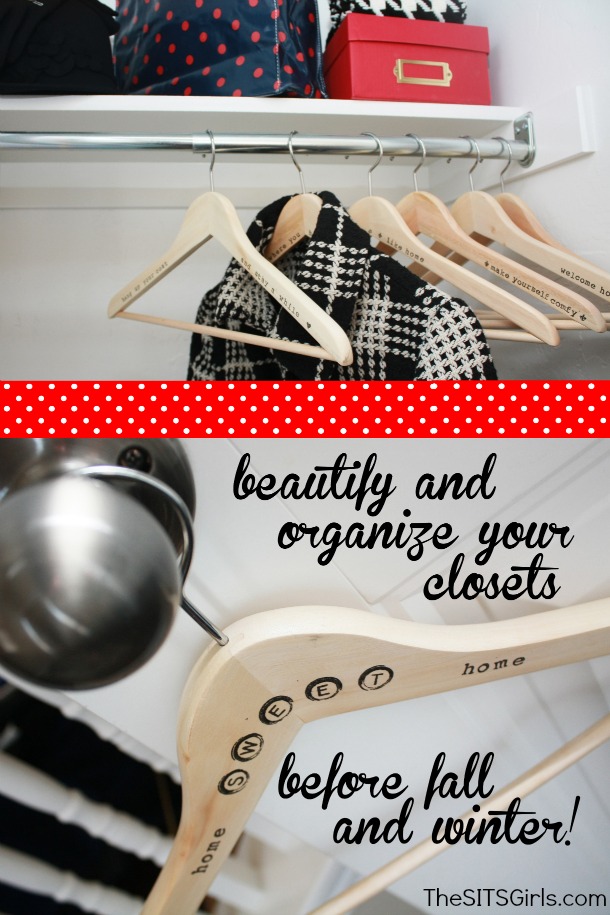 After your DIY hangers have dried, you can switch out your boring wire and plastic hangers with these wooden charmers! What a great excuse to get in your closet and re-organize the whole thing!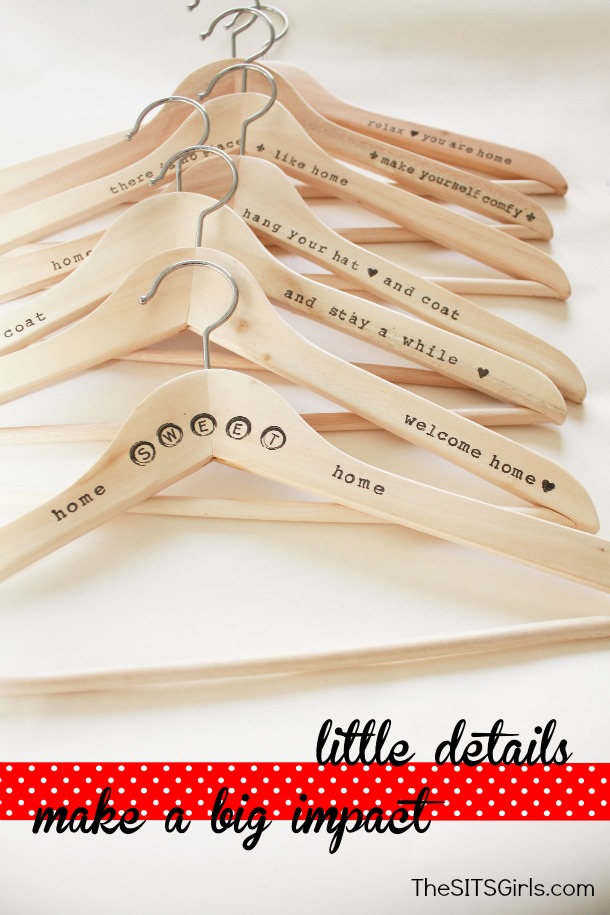 Feeling Inspired? Keep Reading!
We have more DIY tutorials for you.
Get Connected on Pinterest!
We're having a follow party for Pinterest today! If you're looking to grow your numbers on Pinterest, then link up your account here. It's a great way to meet new people to follow and get followed yourself!