This post may contain affiliate links which may give us a commission at no additional cost to you. As an Amazon Associate we earn from qualifying purchases.
All kids are artists!  But, did you know that you can turn one of your children's masterpieces into a treasured stuffed animal?  Just follow these quick and simple steps to help your child create their own huggable keepsake!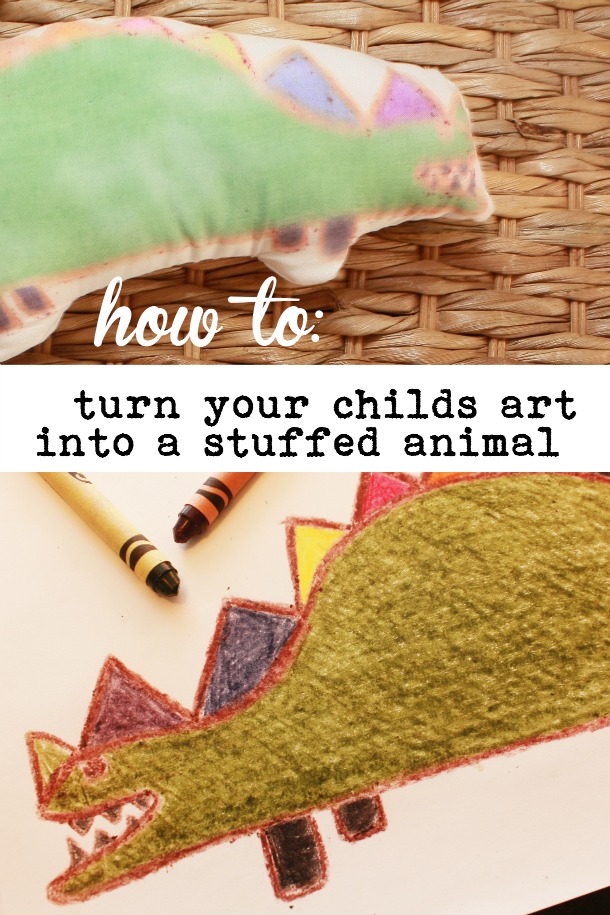 How to Turn Your Childs Artwork Into a Stuffed Animal
Only a few supplies are needed to create your own artwork stuffed animal!
Just gather:
Some plain white paper
fabric crayons (can be purchased at any craft store)
a half yard of white muslin fabric
an iron
a needle and thread
a sewing machine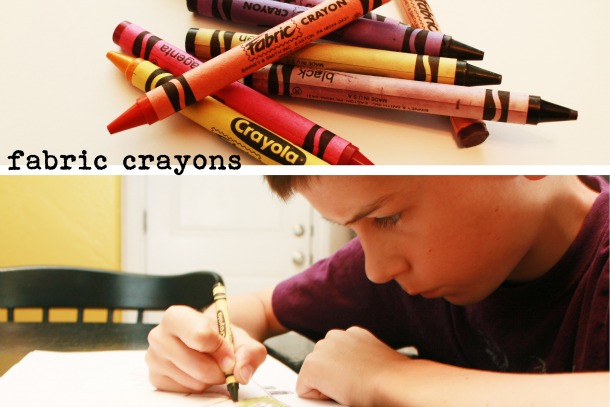 First, set out a piece of paper and the fabric crayons and encourage your child to create a picture.  The fabric crayons feel just like regular crayons when drawing on the paper.  When they are finished, check the picture and make sure that the crayon is colored in an even manner and is slightly on the thick side.  If your crayon markings are too light, they will not show up on the fabric when you make the transfer.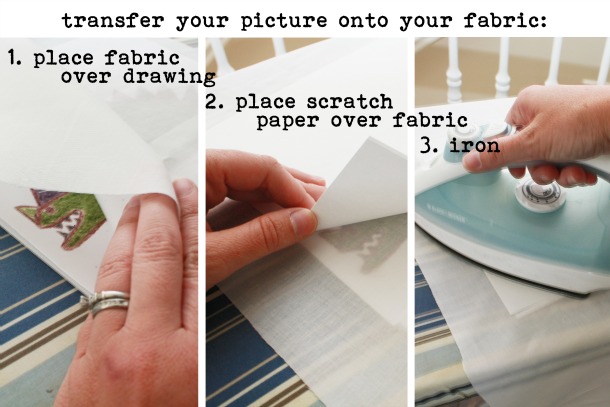 Next, transfer your picture onto your fabric.  To do this, prepare your ironing surface with some paper so that the crayon wax will not melt onto your ironing board.  Place your picture on top of the paper, and then place the fabric on top of your picture.  Top the fabric with another piece or two of paper so that you don't transfer any wax onto your iron.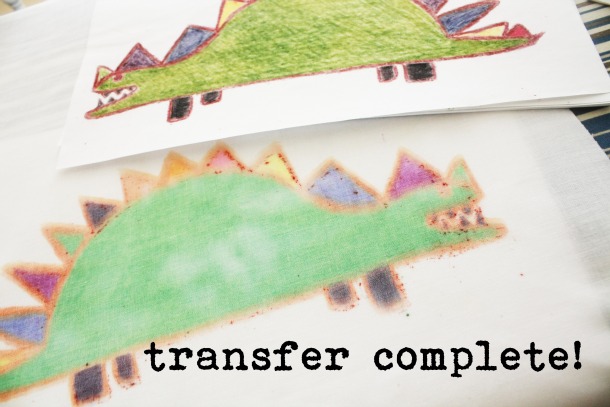 Iron your masterpiece with slow and steady strokes.  You want to avoid moving the picture or the fabric.  Periodically check the transfer to make sure it is clear and bright.  It took me about 5 minutes of ironing to get a total transfer.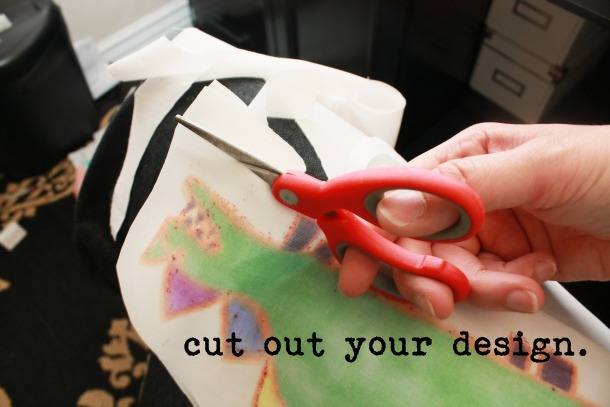 After your iron on transfer is complete, place another piece of fabric under your transfer and cut out your design.  While cutting through both layers of fabric, make sure to leave space around your picture for seams.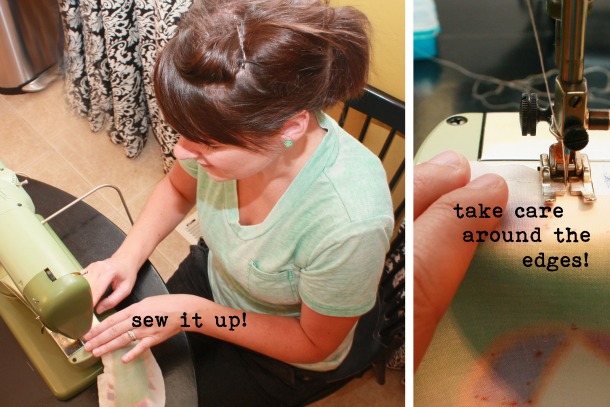 Turn your design to the middle, and using your sewing machine, (or a needle and thread) sew around the outside.  Take care around corners and edges, and make sure you leave an open space for stuffing!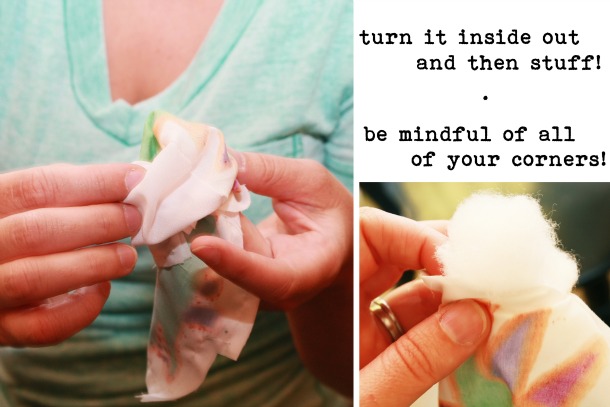 Using the hole you left open for stuffing, turn your design inside out so that the seaming is on the inside.  Stuff your design with your stuffing keeping in corners, points, and small details in mind.  You want to make sure that you get enough stuffing inside so that the design holds its shape.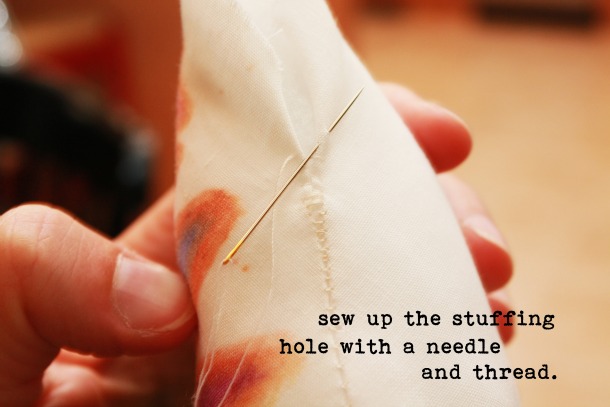 Last, fold the edges of the hole in and stitch it up with a needle and thread.
Enjoy!  It's not every day that you can hug a creature that you drew yourself!  Creating your own artwork inspired stuffed animal is a perfect way to spend a summer afternoon!  Design and create a whole collection!
More DIY Crafts Like This One
Are your creative juices flowing yet? Keep reading, we have more DIY projects that we know you'll love.